Japan Rallies Past Venezuela in the 4th Quarter for a Dramatic Basketball World Cup Win
Venezuela led 68-53 early in the fourth quarter of the Basketball World Cup game, but Makoto Hiejima scored 17 points in the final period to ignite Japan.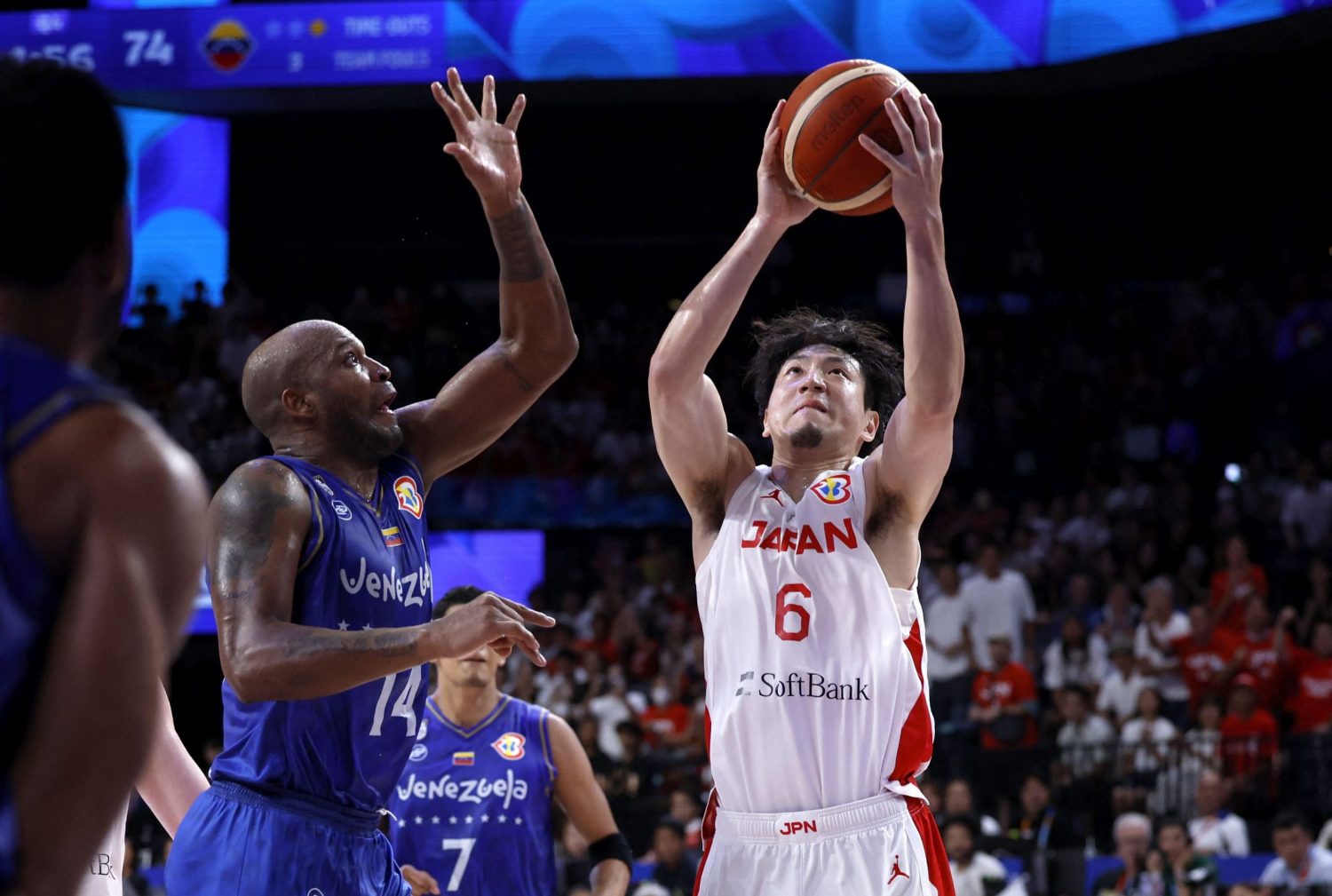 Read the full story on SportsLook - Japan Rallies Past Venezuela in the 4th Quarter for a Dramatic Basketball World Cup Win
OKINAWA CITY ― Japan thrilled the home crowd with an 18-3 game-ending spurt against Venezuela in the FIBA Basketball World Cup classification round on Thursday night, August 31.
It was a dramatic turn of events.
Moments earlier, coach Tom Hovasse's squad had trailed 68-53 early in the fourth quarter. But it came racing back with a 15-2 run. And Japan transformed a 74-68 deficit with 3:30 remaining into an 86-77 win.
Veteran shooting guard Makoto Hiejima, Japan's oldest player at age 33, finished with a game-best 23 points, including an electrifying 17 points in the fourth quarter. He made 6 of 7 3-point shots. The Utsunomiya Brex standout and MVP of the 2022 B.League Finals fired up the crowd with energy and clutch shots to fuel the comeback.
With 1:55 remaining in the game at Okinawa Arena, Japan took its first lead of the second half on a Hiejima layup, which happened seconds after teammate Yudai Baba made a steal. That made it 75-74. Then Hiejima added a free throw to make it a two-point game.
Point guard Yuki Kawamura, who received the starting assignment after coming off the bench in Japan's first three tournament games, rewarded Hovasse for his faith in him with a big performance. Kawamura, who is 22, flushed a 3-pointer from the right corner to increase the lead to 79-74 with 1:13 left.
World No 17 Venezuela's offense could not muster a consistent scoring attack down the stretch in the fourth quarter against Japan's locked-in defense.
In the euphoric afterglow of the game, Hovasse called it a "great win for Japan basketball."
The coach went on to say, "We're still learning and getting better, but these are the games that it takes to continue on this process to just continue to keep getting better and better."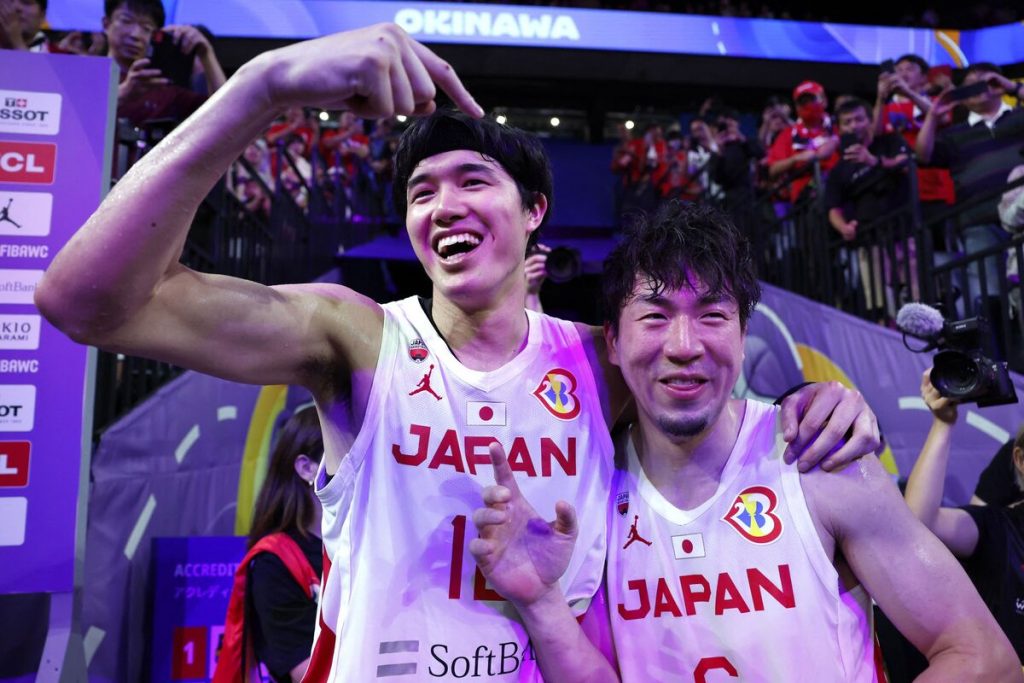 Guards Kawamura, Hiejima Help Elevate Japan
Like Hiejima, Kawamura provided a big offensive spark in the fourth quarter, when he scored nine of his 19 points. His speedy forays through traffic and sharp passes produced numerous scoring chances for his teammates, too. He had a game-high 11 assists.
"Even though it was a difficult ranking match," Kawamura was quoted as saying by NHK, "I am highly motivated to reach our goal of being number one in Asia."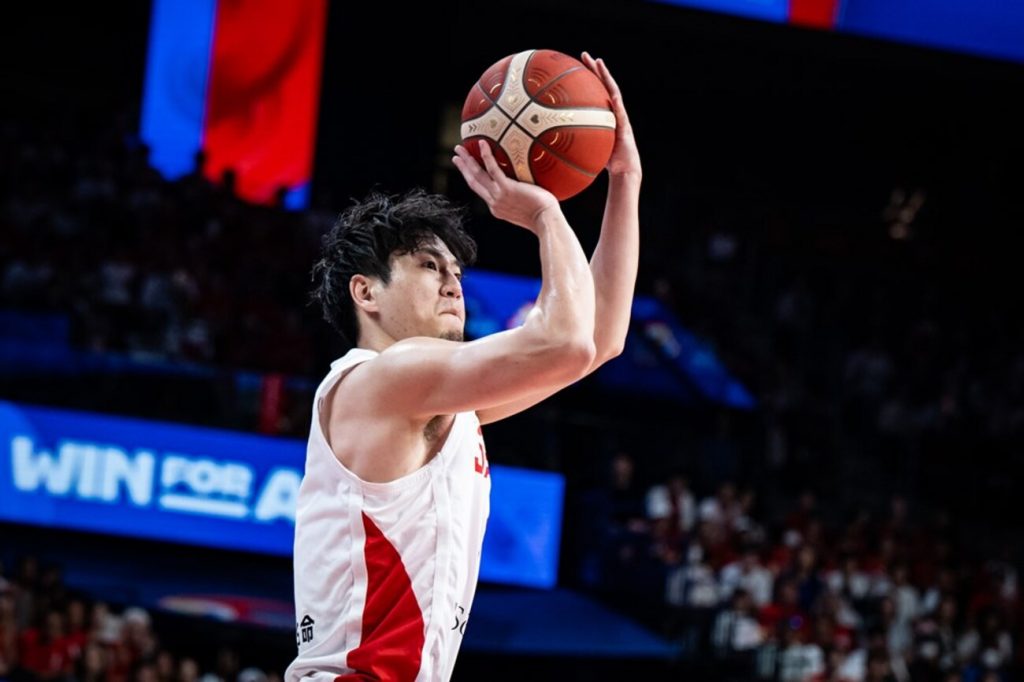 Asked about Hiejima's clutch shooting performance, Hovasse noted that he brings valuable experience to the court whenever he plays.
"He's a veteran player and he doesn't just look at what's in front of him ― he looks at the bigger picture," the coach said. "And he knows that we weren't scoring, and he just tries to make things happen."
Hovasse added, "All credit to him, he really woke our team up and got the momentum on our side. It was fantastic."
For Hiejima, mission accomplished against Venezuela.
Continue reading the full story on SportsLook.
RELATED:
Author: Ed Odeven
Find Ed on JAPAN Forward's dedicated website, SportsLook. Follow his [Japan Sports Notebook] on Sundays, [Odds and Evens] during the week, and X (formerly Twitter) @ed_odeven.