[JAPAN SPORTS NOTEBOOK] Cannes Debut for Tokyo 2020 Olympics Film
Prominent director Naomi Kawase's project is set to be shown on May 25 in the Festival de Cannes Classics Selection.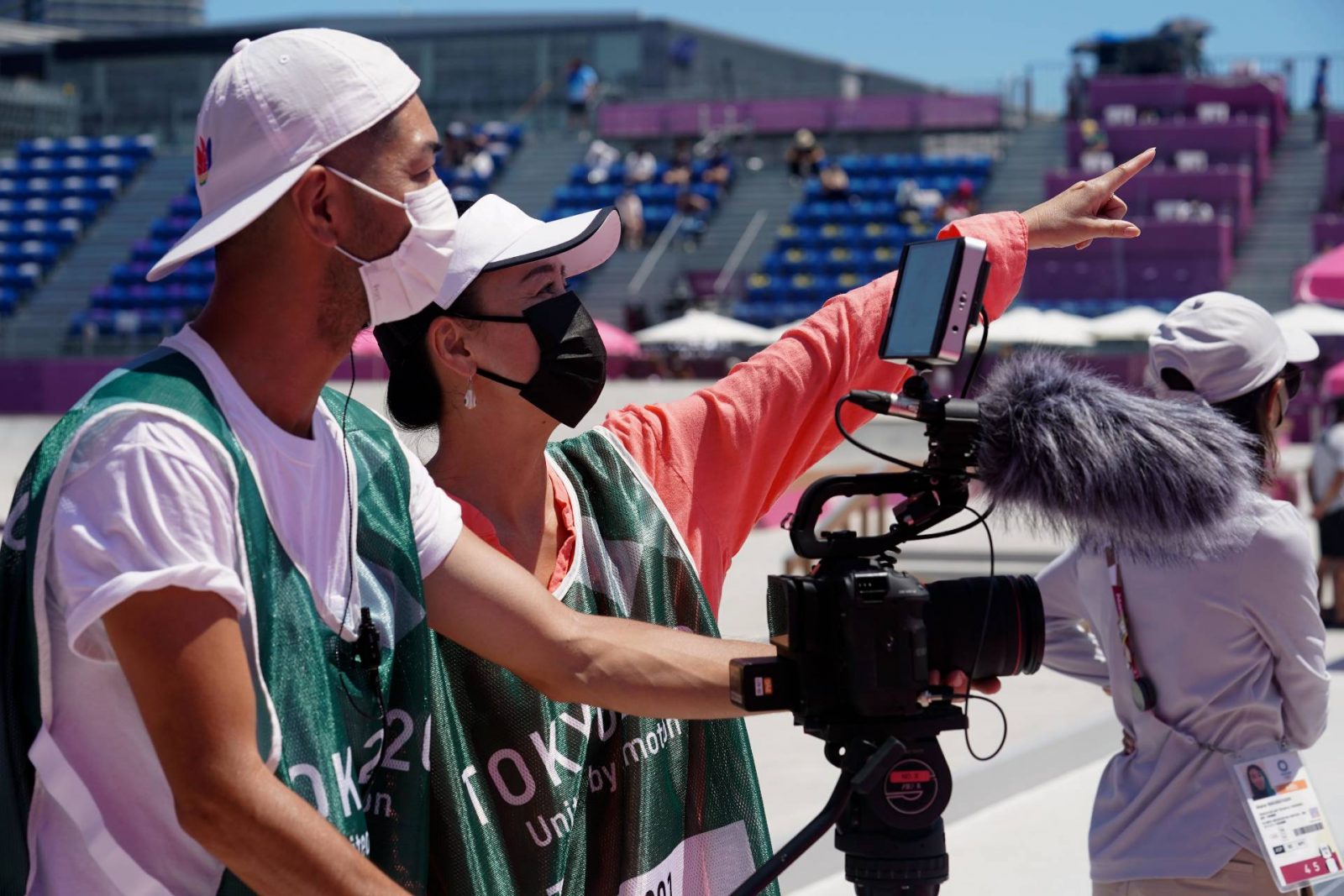 The Official Film of the Tokyo 2020 Olympics is set to make its debut at the Festival de Cannes on May 25, it was announced on Thursday, May 5.
Organizers of the cultural extravaganza in Cannes, France, which was first held in 1946 and previously known as the International Film Festival, selected director Naomi Kawase's Tokyo 2020 film for inclusion in the Cannes Classics Selection. Also chosen was the restored version of Vision of Eight, eight filmmakers' collaborative project portraying the 1972 Munich Olympics.
"We are delighted that the Official Film of the Olympic Games Tokyo 2020 - Side A will have its world premiere at the Festival de Cannes," International Olympic Committee President Thomas Bach said. "The story of the Olympic Games Tokyo 2020 has been captured with characteristic style and flair by Naomi Kawase. The film presents the Games through a truly unique lens."
The Cannes Film Festival has a significant place in Kawase's storied career.
In 1997, Suzaku, Kawase's feature directorial debut, won the Camera d'Or. That made her the youngest director to win the award for best debut director.
The 52-year-old Kawase, who was born in Nara, expressed satisfaction about the Olympic project receiving an international showcase for its debut.

"I am truly pleased that the film is invited to the Festival de Cannes," Kawase said, according to an IOC-issued news release. "The Cannes Classics section is reserved for films that are recognized as cultural heritage. I believe this is a sign that the Cannes selection committee has appreciated this film as a testimony of the time, and sees it being passed on to future generations."
Part one (aka Side A) of Kawase's film is 1 hour and 59 minutes, and it will be shown in Cannes, giving viewers the perspectives of Olympic athletes.
The second portion, or Side B, of the film, featuring Olympic staff and volunteers, is set to be released to international audiences in June.
What's the basic outline of the project?

The IOC summed it up this way:
The hundreds of hours of footage for this official film were captured over a period of two years, documenting the run-up to the Games and culminating with the postponed Games that were eventually held in the summer of 2021. Produced by the Kinoshita Group in collaboration with the Tokyo 2020 Organizing Committee and the IOC, the message of the film goes beyond physical exploits and focuses on some human stories of the Games.

Kawase spoke about her attention to detail and overall approach to the project during a visit to Saitama Super Arena for Olympic basketball games in the summer of 2021.

"We want to complete the film and make it in a beautiful documentary style and of course, that is the main goal and purpose," Kawase told FIBA.com.

"But through the actions of the players and their performances, I can get taken out of the script sometimes. I become purely just a fan of basketball when I am watching and living in the moment. I always have to remember that we have to do the documentary and we have to try to stay focused on the details to give more elements to the film itself."
Official Olympic films have helped preserve the history of the Olympic Games for decades.
For example, watch the official film of the 1964 Tokyo Games, directed by Kon Ichikawa, here. It was released in March 1965.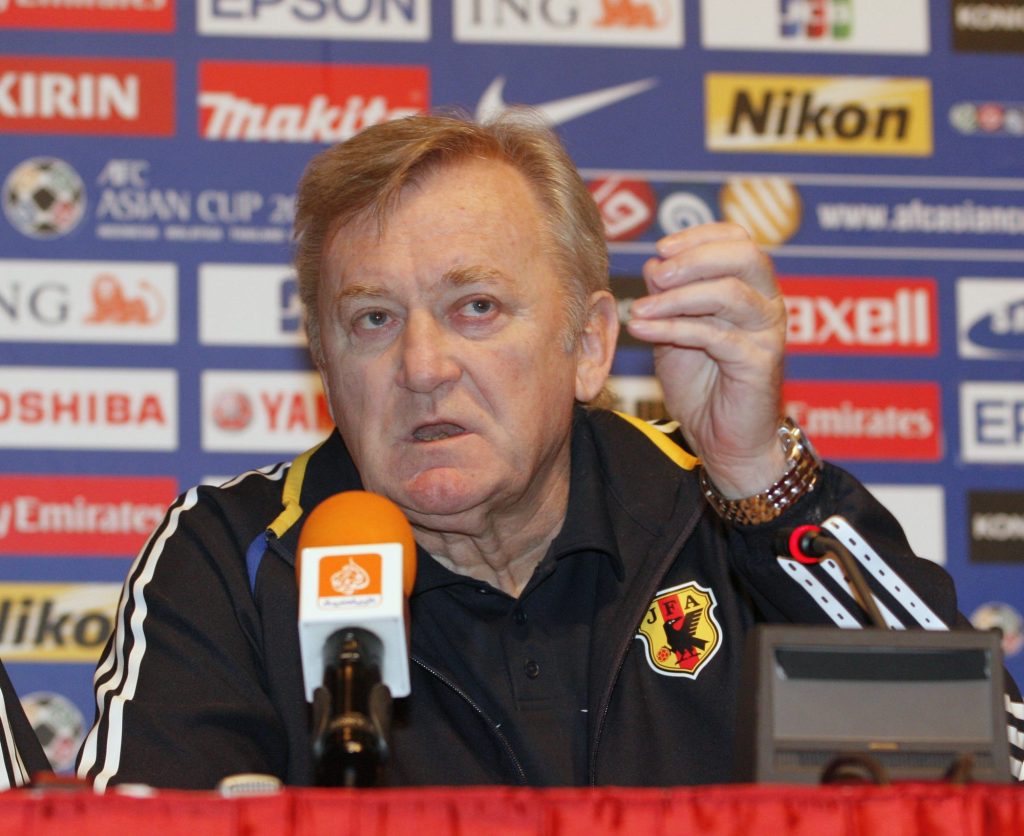 Soccer
Ex-Japan National Team Boss Osim Dies at 80
Ivica Osim, who took over as Japan men's national team soccer manager after Brazilian mentor Zico's departure after the 2006 World Cup and was replaced the next year by Takeshi Okada due to health issues, died at his home in Graz, Austria, on May 1. He was 80.

Osim suffered a stroke in November 2007 and went into a coma. He was hospitalized for several weeks. He later served as an adviser to the Japan Football Association.

Born in Sarajevo, Osim, a midfielder, played for Yugoslavia at the 1964 Tokyo Olympics. In a 6-5 loss to Group B opponent Hungary on October 15 at Komazawa Olympic Park Stadium, Osim scored a pair of goals (1st minute, 82nd).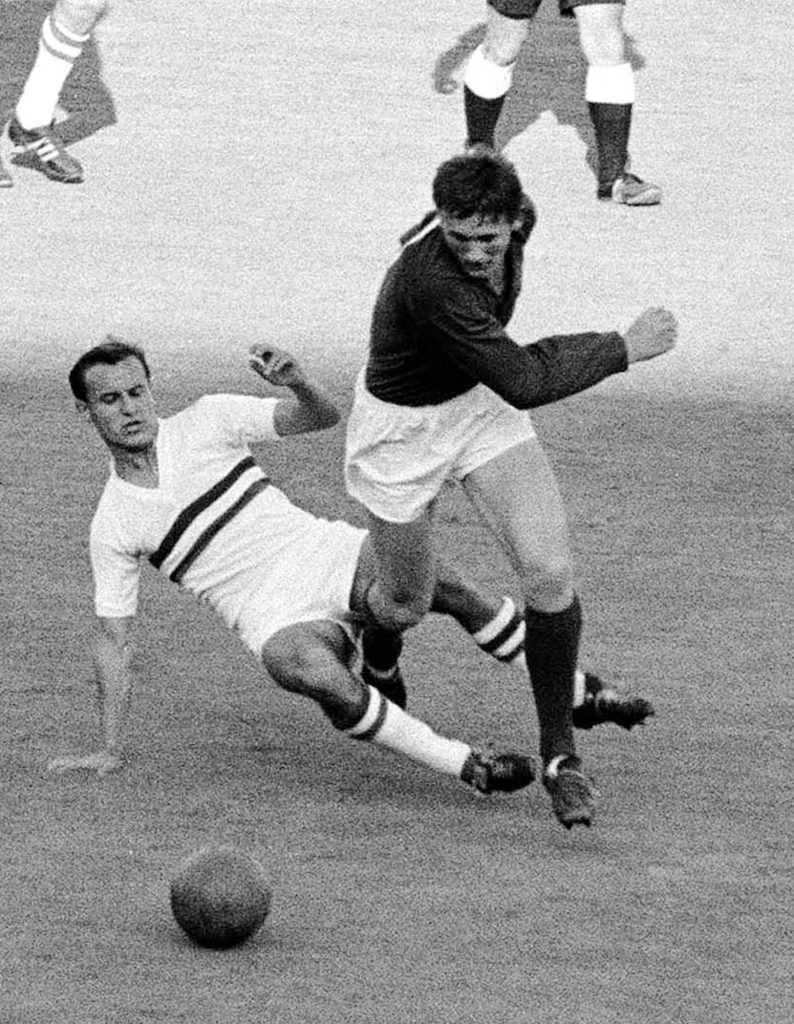 Three days later, Germany topped Yugoslavia 1-0 in the quarterfinals. Years later, after enjoying success as a player in Yugoslavia, starting in 1959 at Zeljeznicar, he played for professional clubs in the Netherlands and France before retiring in 1978.
In a decades-long coaching career, Osim managed clubs in the former Yugoslavia (Zeljeznicar, 1978-86, and Partizan, 1991-92), Greece (Panathinaikos, 1992-94) and Austria (Sturm Graz, 1994-2002).
He also directed Yugoslavia to the final eight at the 1990 World Cup in Italy. Argentina ousted Yugoslavia on penalty kicks in their quarterfinal showdown.

Osim, a Bosnian, served as manager of Yugoslavia from 1986-92. He stepped down to protest the war in his disintegrated homeland. "My country doesn't deserve to play in the European Championship," he said in 1992, according to UK newspaper The Guardian, citing Serbia's military campaign in Sarajevo. It turned out that Yugoslavia was unable to compete after being banned from competing due to UN sanctions and the Balkan wars.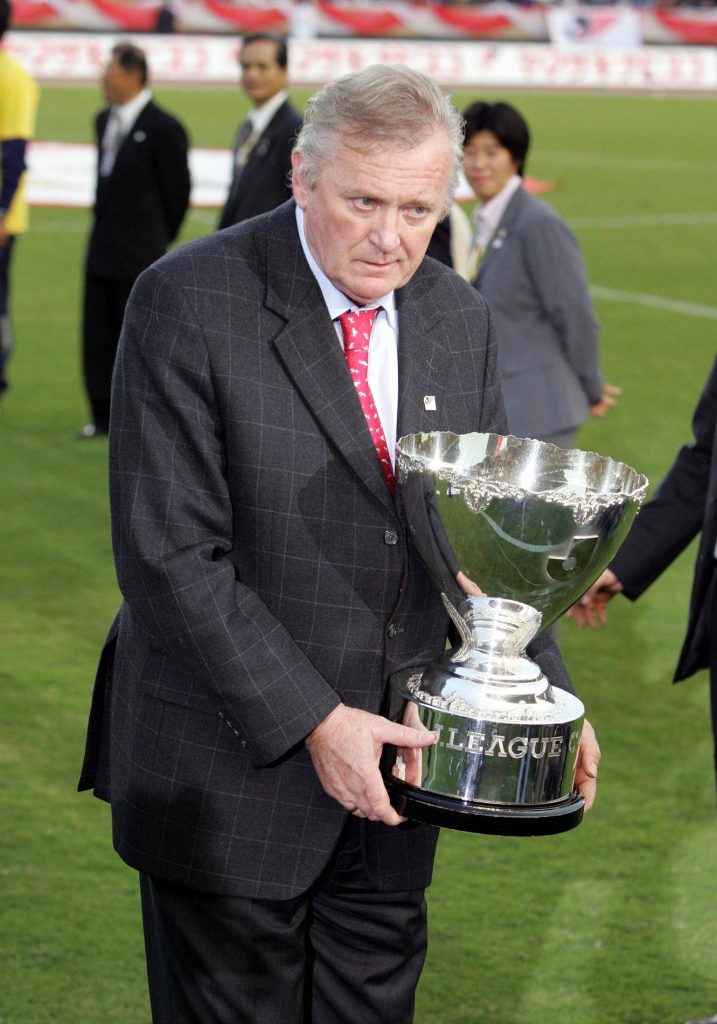 In 2003, he came to Japan as J. League club JEF United Ichihara's new manager. Osim led the Chiba Prefecture-based club to the Yamazaki Nabisco Cup title in 2005.
His managerial tactics were demanding, but produced successful results.

"Are they playing soccer to have a vacation? No, they are playing soccer to win," Osim was once quoted as saying by Nikkei Asia, explaining his tactics.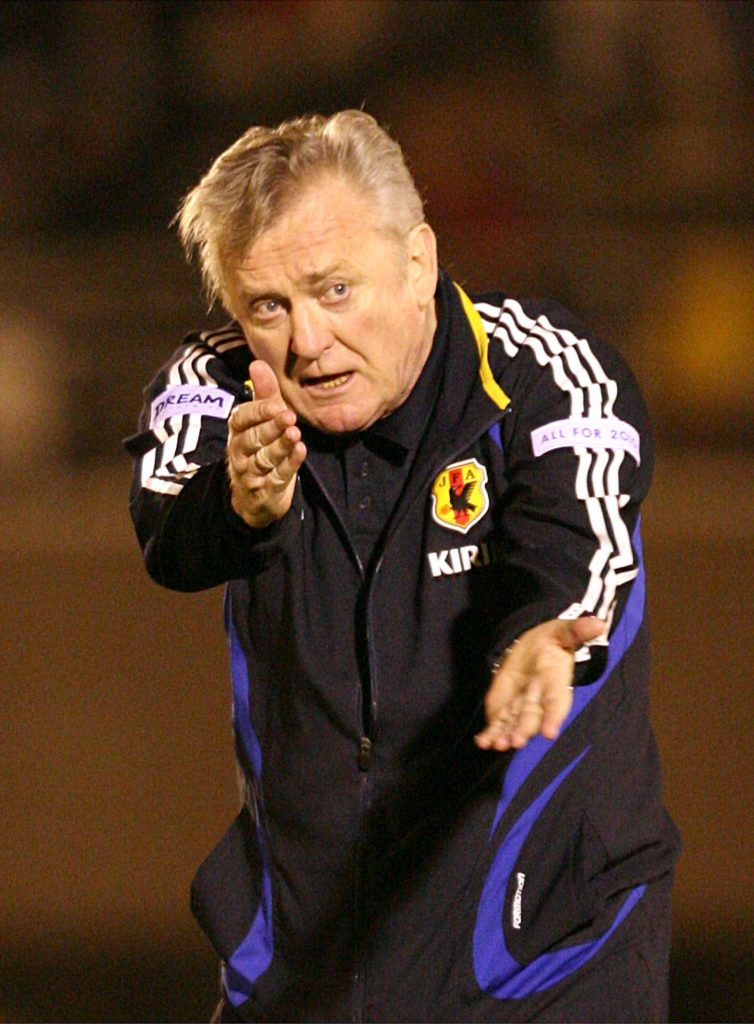 Osim also pushed his players to cope with physical pain by being mentally tough.

"Strained muscles?" Osim would say, according to Nikkei Asia. "You think a hare can strain muscles when it is chased by a lion?"

Japan placed fourth at the 2007 Asian Cup in Vietnam.

Osim will be laid to rest in Sarajevo on Tuesday, May 14.


Basketball
Yasuma Helps Lead Team to German League Title
Dynamic guard Shiori Yasuma played a pivotal role for Eisvögel USC Freiburg in the team's title-clinching, 95-65 win over the Reinhard Lions on Saturday, April 30.

Yasuma had 18 points, nine rebounds and nine assists in Game 4 of the best-of-five DamenBasketball Bundesliga (aka DBBL) championship series.
Eurobasket.com chose Yasuma as the Finals MVP and named her to its All-German DBBL First Team.
She averaged 19.0 points per game, No. 2 in the league, in the regular season. Yasuma was No. 1 in assists (6.0).
After Eisvögel USC Freiburg captured the title, Yasuma paid tribute to her teammates on Instagram.
"Thank you, Eisvögel family!" she wrote. "Thank you for the warm welcome, you made my first year abroad truly special."
The 27-year-old Okinawa native previously played for the WJBL's Toyota Antelopes. Before launching her pro career, Yasuma played at Takushoku University.


Baseball
Kikuchi Gets First Win with Blue Jays
Yusei Kikuchi recorded his first victory of the season in his fifth start.

The Toronto Blue Jays left-hander, who pitched for the Seattle Mariners in 2021, worked six innings against the visiting New York Yankees on Wednesday, May 4. Kikuchi held New York to three hits, including Joey Gallo's solo home run in the third inning, and struck out seven. He issued one walk.
The Blue Jays triumphed 2-1 and ended the Yankees' 11-game win streak.
"I was impatiently waiting to get a win so this means a lot," Kikuchi said, according to Kyodo News. "The importance of throwing first pitch strikes has been stressed to me and I think I was able to do that in today's game. That allowed me to be aggressive."

Ohtani Excels in Angels' Rout of Red Sox
Shohei Ohtani produced memorable highlights on the mound in his Fenway Park pitching debut on Thursday, May 5.

The Los Angeles Angels dynamo also delivered a pair of singles in four at-bats, the second of which drove in a run. The hard-hit ball ricocheted off the Green Monster at 109 mph (175 kph), sending his No. 17 plummeting to the ground from the pitcher's slot in the traditional, manual scoreboard.

In addition, Ohtani became the first pitcher to hit first, second, third or fourth in the batting lineup at Fenway Park since Babe Ruth in 1919.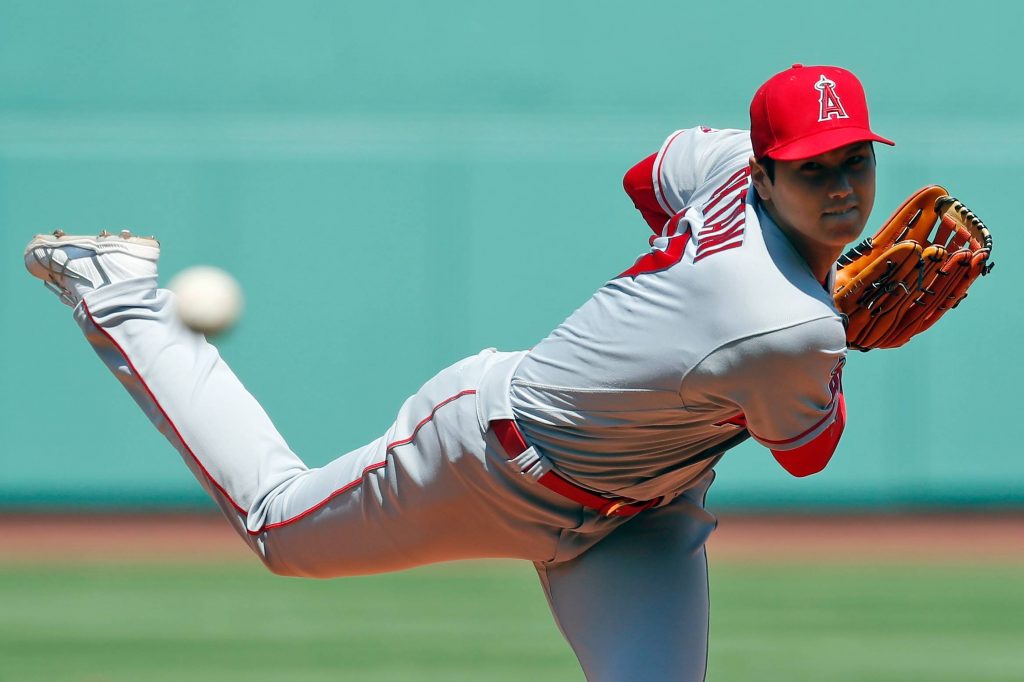 Ohtani improved to 3-2, tossing seven scoreless innings in LA's 8-0 win. He scattered six hits, fanned 11 batters and didn't walk anyone.
"That's one of my favorite ballparks," Ohtani told reporters. "I was looking forward to pitching here, and I felt like it left a really good impression on me."

His pitches baffled Red Sox batters throughout the game. The reigning American League MVP registered 32 swings and misses, which is tops among all MLB pitchers for a single game this season.

Just Shohei Ohtani knocking his own number off the scoreboard 😅 pic.twitter.com/aXAGo9Bn5I— SportsCenter (@SportsCenter) May 5, 2022

Angels manager Joe Maddon said Ohtani continues to find new ways to amaze him.
"I hope you don't start taking that for granted, Like it's old hat," Maddon said after the game. "It's just so unusual. It's otherworldly, on this level of this game."
Swallows Climb Into First Place
The reigning Japan Series champion Tokyo Yakult Swallows moved into first place in the Central League with a 6-2 victory over the Yomiuri Giants at Tokyo Dome on Saturday, May 7.
Slugger Munetaka Murakami hit a grand slam, his ninth homer of the NPB season, in the third inning for the Swallows.
The Giants dropped into second place, a half-game behind the Swallows.
On Friday, Murakami slugged a grand slam in the same inning in Yakult's 13-2 rout over Yomiuri.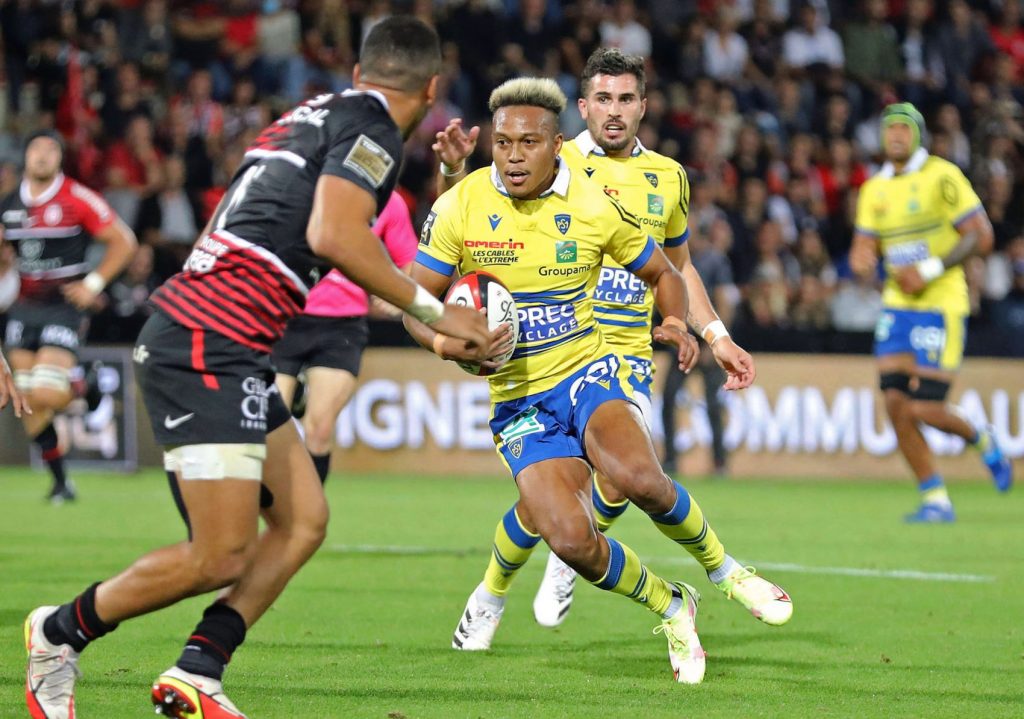 Rugby
Matsushima Expected to Leave French Team at Season's End
Kotaro Matsushima, who's in his second season with Top 14 club ASM Clermont Auvergne, will likely join a Japan Rugby League One squad after the French season wraps up, according to published reports.

The 29-year-old outside back is currently sidelined with a dislocated shoulder.

Asked about his future plans during a recent online news conference, Matsushima said he's poised to return to Japan.
"It isn't final yet, but I've pretty much made up my mind," Matsushima said, according to Kyodo News.


Tennis
Osaka Bounced in Second Round at Madrid Open
Naomi Osaka's struggles on clay continued with a second-round exit at the Madrid Open on Sunday, May 1.

Sara Sorribes Tormo outplayed Osaka, winning 6-3, 6-1.
Osaka coped with left leg pain throughout the match.

"I feel like I couldn't play the way that I wanted to play, like I was limited," she was quoted as saying by The Associated Press.
After the match, Osaka said she's not sure what caused the pain in her Achilles.

"I don't even really know what I did to my Achilles, so I'm probably going to get an ultrasound and see what happened, and then me and my team will kind of move forward from there," she said.
Osaka has won all four of her Grand Slam singles titles on hard courts (two at the US Open, two at the Australian Open).

The French Open, the lone Grand Slam tournament played on clay, gets underway on May 22.


Author: Ed Odeven
Follow Ed on JAPAN Forward's [Japan Sports Notebook] here on Sundays, in [Odds and Evens] here during the week, and Twitter @ed_odeven, and find him on JAPAN Forward's dedicated sports website, SportsLook.