[JAPAN SPORTS NOTEBOOK] Fencer Misaki Emura Ascends to the Top in World Rankings
Tokyo Olympian Misaki Emura becomes the first Japanese woman to reach number one in the world rankings in an individual fencing discipline.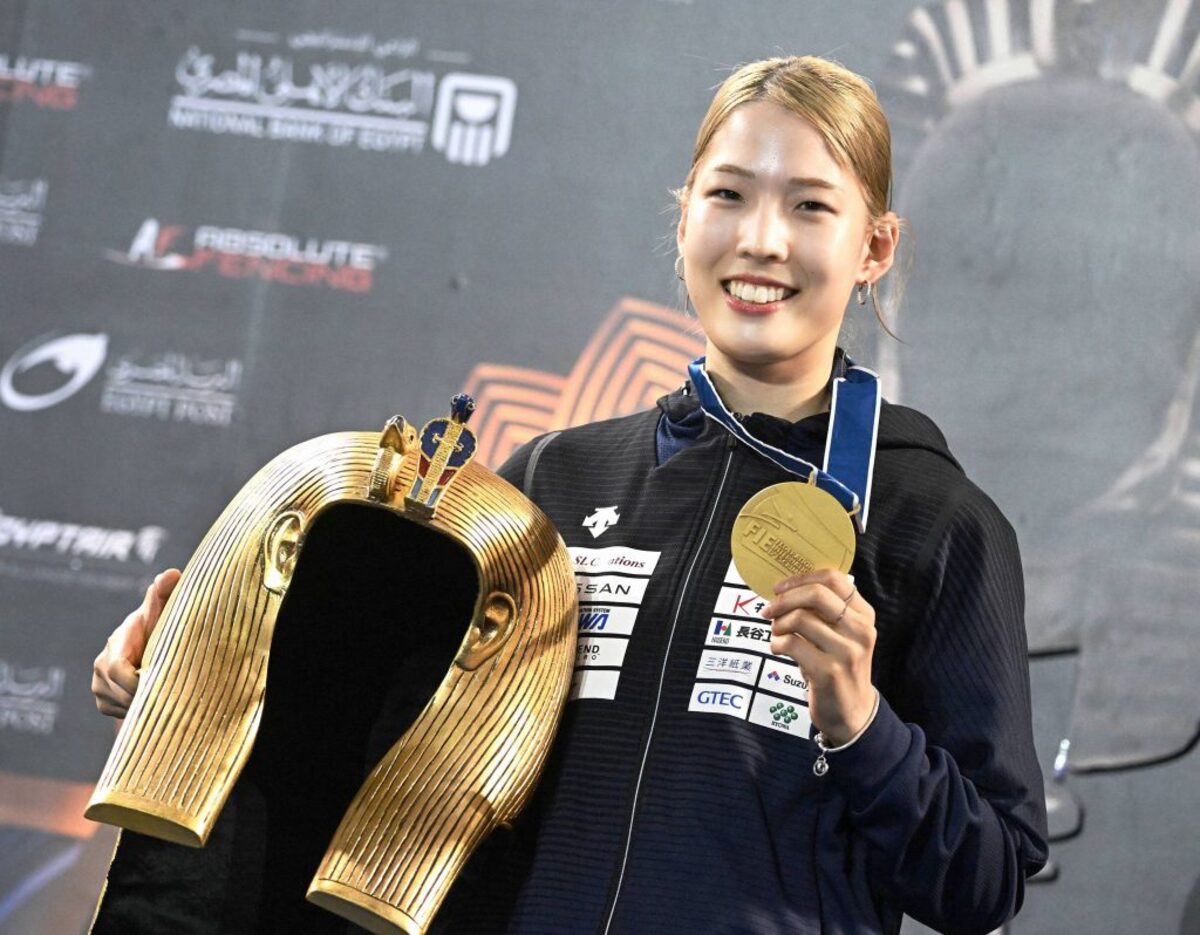 Read the full story on SportsLook - [JAPAN SPORTS NOTEBOOK] Fencer Misaki Emura Ascends to the Top in World Rankings
For fencer Misaki Emura, the delayed Tokyo Olympics in 2021 provided a valuable experience facing top-level competition on the global stage. She finished 13th in the women's individual sabre event and was a member of the Japan women's squad, which finished fifth in the team competition.
In July 2022 at the Fencing World Championships, Emura showed that the Olympics were a stepping stone for her ― that bigger, better results were possible. Then Emura, ranked third in the world, was crowned world champion in her specialty event, defeating Azerbaijan's world No 1 Anna Bashta 15-10 in Cairo in the final.

Emura is now the world's top-ranked female sabre fencer (239.00 points), which takes into account results from the previous year. She climbed from second to first in the latest world rankings, which were released on Monday, February 13.

Bashta slipped to second (224.00), while Greece's Despina Georgiadou is third (208.00).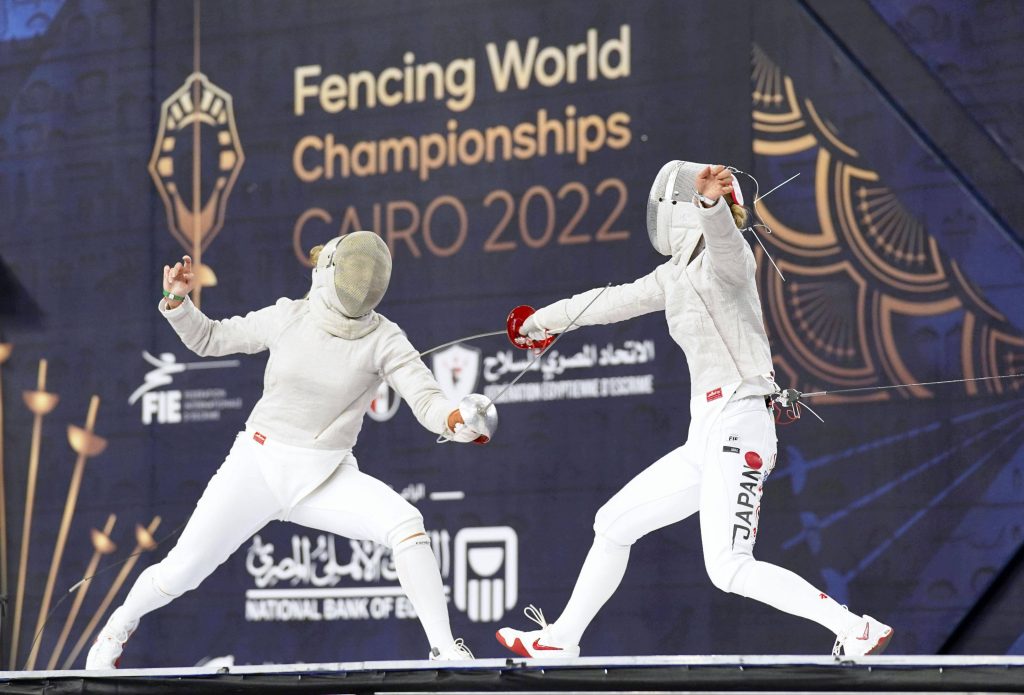 Misaki Emura Pleased to Reach No 1
Emura, the first Japanese woman to be ranked No 1 in an individual fencing discipline, expressed satisfaction in achieving one of her goals.
"I'm happy that I was able to achieve this because it was one of my goals," said the 24-year-old Emura, according to multiple published reports. "I think it's a place I couldn't stand on my own."
She continued by saying, "I want to express my heartfelt gratitude to all the people who have supported me so far. I'm really thankful to you."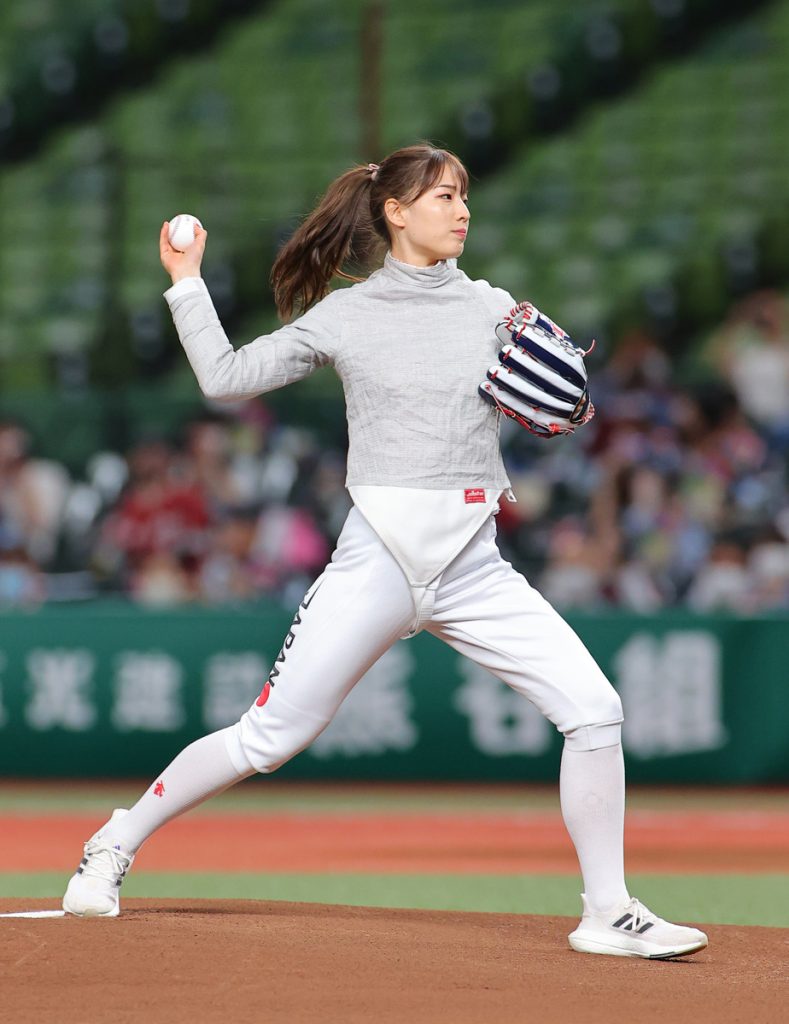 In her most recent competition, Emura placed third in Tashkent, Uzbekistan, in a World Cup event on February 11.
Staying Poised and Focused
Indeed, pressure exists for top-ranked athletes to perform well in any sport. But Emura said she won't put additional pressure on herself linked to where her name is listed on the world rankings.

"Rankings can easily change, so I will not be overwhelmed by the numbers or the results, and I will continue to work hard every match without forgetting the feeling of having fun," Emura was quoted as saying by Jiji Press. "I still have a lot of inexperienced parts, but as a player and as a person, I will work hard every day to aim for further growth."

For the Oita native, the exactitude of action is an enticing aspect of the sport.

"The attraction of fencing lies in the spectacle offered," Emura once said, according to her profile page on the International Fencing Federation website. "Looking for perfectly precise movements and winning with impeccable technique is exhilarating."
Read the full story, which includes news items on Olympic karate gold medalist Ryo Kiyuna's retirement, the start of the Japan national baseball team's training camp for the World Baseball Classic and more, on SportsLook.
Author: Ed Odeven
Find Ed on JAPAN Forward's dedicated website, SportsLook. Follow his [Japan Sports Notebook] on Sundays, [Odds and Evens] during the week, and Twitter @ed_odeven.