[JAPAN SPORTS NOTEBOOK] Gymnastics Star Daiki Hashimoto Defends World Title
Olympic champion Daiki Hashimoto won the men's all-around title for the second year in a row, rebounding from a slow start in Antwerp, Belgium.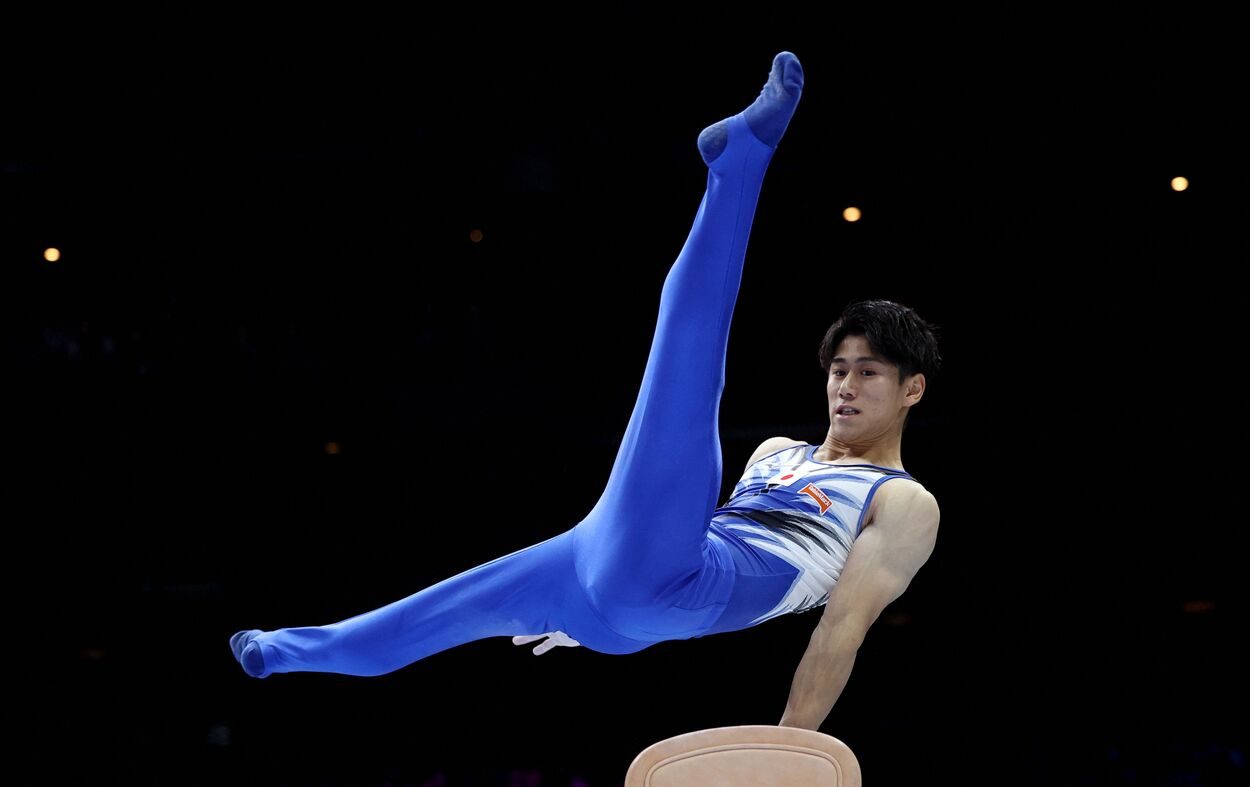 Read the full story on SportsLook - [JAPAN SPORTS NOTEBOOK] Gymnastics Star Daiki Hashimoto Defends World Title
Displaying poise and self-belief, Daiki Hashimoto defended his men's all-around title at the 2023 Artistic Gymnastics World Championships on Thursday, October 5.
Hashimoto, 22, has now won three all-around men's titles at the biggest international gymnastics competitions over the past three years.
"Of course, it's hard to win one and harder to win two," Hashimoto told reporters in Antwerp, Belgium.
"But it's day by day, meet by meet, not thinking about winning back-to-back, concentrating on each competition I'm in."
Hashimoto ascended to global stardom with a gold medal-winning performance at the Tokyo Olympics in 2021 at age 19, becoming the youngest men's winner of the all-around Olympic title. He then captured his first world title in November 2022 in Liverpool, England.


In the first of six rotations in Thursday's final, Hashimoto had a poor start in the floor routine, placing 17th.
"Anything can happen in the game," Hashimoto said later. "I kept my mental state consistent after my floor routine, which wasn't very good, and I came back very strong to catch up with the others."
Hashimoto showed his overall skills were a level above the others, including silver medalist Illia Kovtun of Ukraine and bronze medalist Fred Richard of the United States. The Japanese star clinched the title with a top score on the horizontal bar (14.500 points).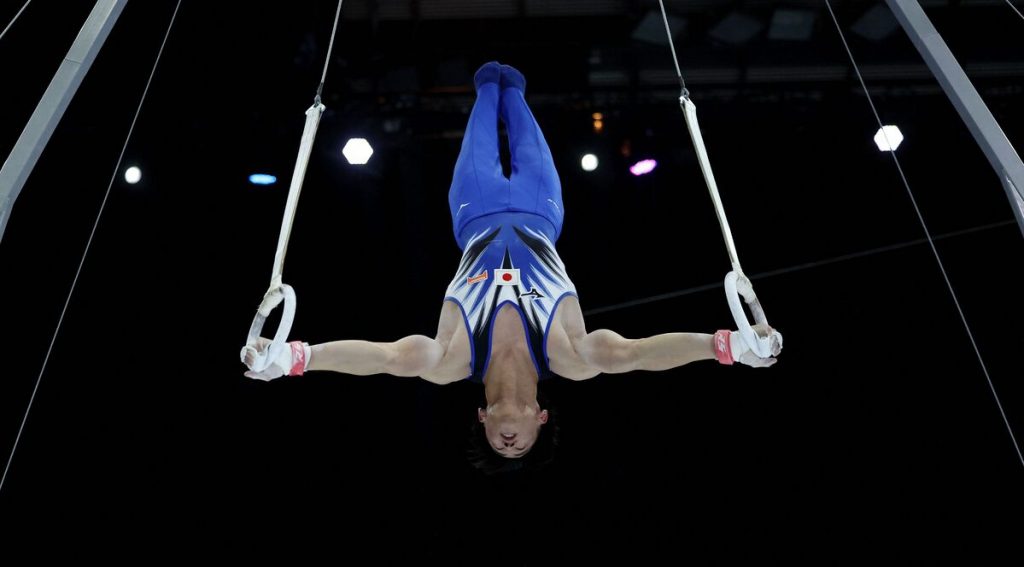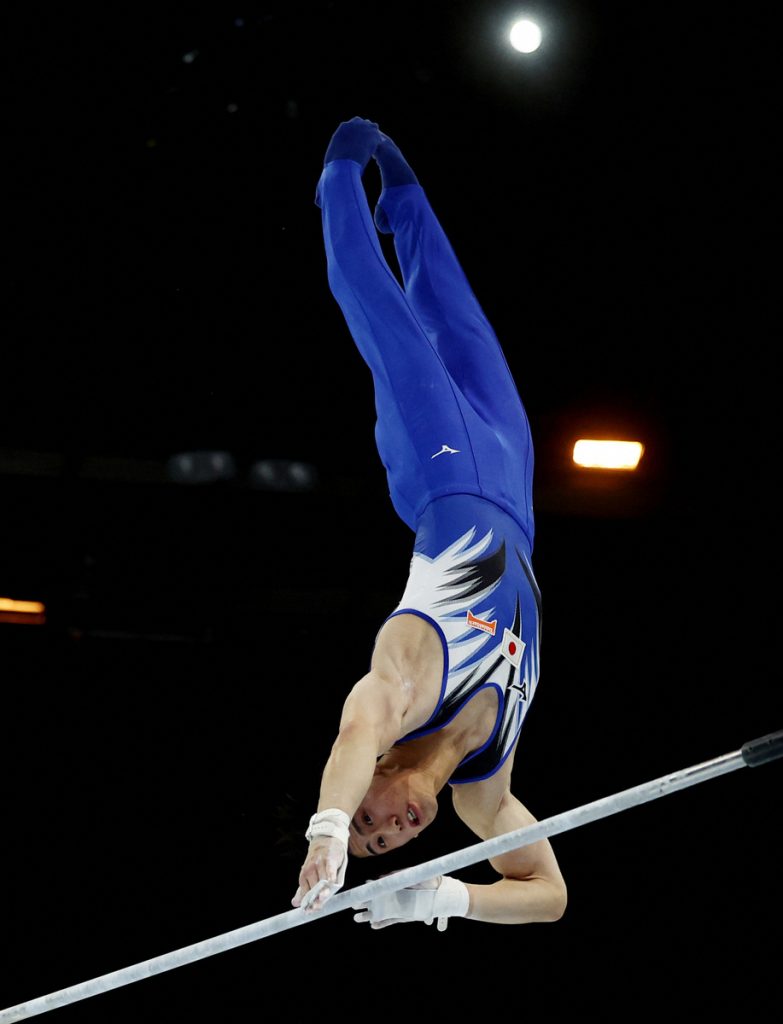 Daiki Hashimoto Maintains a Positive Mindset
After securing the gold, Hashimoto acknowledged his mental focus during his horizontal bar routine paid off.
Looking back on that portion of the event, Hashimoto offered a general explanation on his competitive approach. "I eliminate all negative thoughts and just concentrate on the best performance that I can do."
Hashimoto finished with 86.132 points for the six apparatuses (vault, pommel horse, horizontal bar, parallel bars, floor and rings). Kovtun had 84.998 and Richard received 84.332.
What's more, Hashimoto was in the top three for each of the five disciplines after his shaky start in the floor routine.
In the broader context, what's the significance of Hashimoto's 2023 world title?
He became the first repeat world champion since retired compatriot Kohei Uchimura's six straight world titles (2009-11, 2013-15 ― the worlds were skipped in 2012 because it was an Olympic year).
Indeed, Uchimura, aka "King Kohei," set a benchmark for Hashimoto and his peers.
"What the legend Uchimura has done in his career is something that I have to keep striving for, but it's not something I focus on," Hashimoto commented in Belgium, according to the world championships' official website. "I have to concentrate more on what I can do in my performance to improve as a gymnast."
Continue reading the full story, which includes news items on wrestling, the Asian Games, swimming, volleyball and more, on SportsLook.

Author: Ed Odeven
Find Ed on JAPAN Forward's dedicated website, SportsLook. Follow his [Japan Sports Notebook] on Sundays, [Odds and Evens] during the week, and X (formerly Twitter) @ed_odeven.