[JAPAN SPORTS NOTEBOOK] Japanese Athletes Excel at World Wrestling Championships
In Belgrade, Yui Susaki, Akari Fujinami, Haruna Okuno, Tsugumi Sakurai, Nonoka Ozaki and Yuka Kagami capture World Wrestling Championships gold medals.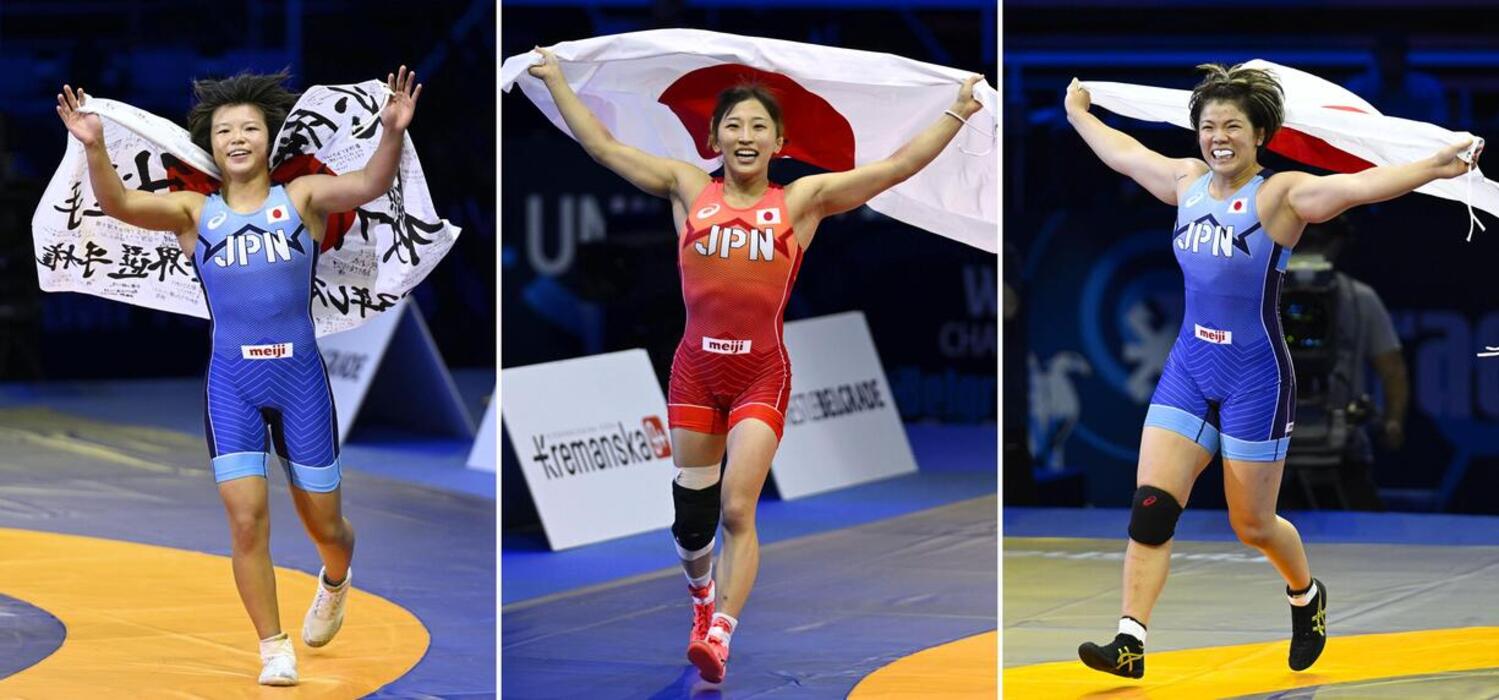 Read the full story on SportsLook - [JAPAN SPORTS NOTEBOOK] Japanese Athletes Excel at World Wrestling Championships
Entering the final day of the 2023 World Wrestling Championships (Sunday, September 24), Japan led all participating nations with six gold medals, two more than the United States, in Belgrade.
Japan's Yui Susaki captured her third consecutive world title in the women's 50-kilogram division on Wednesday in the Serbian capital. On the same day, Susaki's compatriots Tsugumi Sakurai (57-kg division) and Yuka Kagami (76-kg weight class) also captured world titles, with Sakurai defending the title she won at the 2022 World Wrestling Championships held in the same city.
It was a confidence-boosting victory for Sakurai in her title match against Moldova's Anastasia Nichita.
"I went on to the mat believing I'd got stronger than last year," Sakurai said, according to Kyodo News before adding, "I'm determined to win the gold medal in Paris."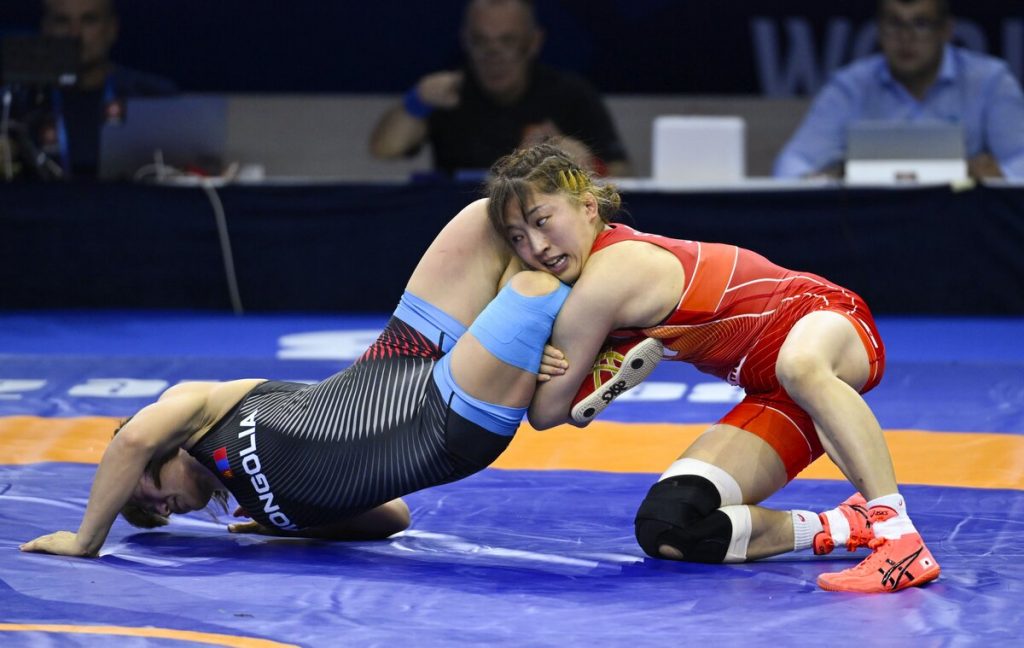 Susaki Perseveres, Secures the Gold
Susaki, who suffered a knee injury in a practice session 19 days earlier, extended her title streak with a convincing 10-0 decision over Mongolian opponent Otgonjargal Dolgorjav.
"It's been a tough period but I've managed to overcome it, which gives me huge confidence going forward," Susaki said, according to Kyodo News.
Remarkably, Susaki remains unbeaten against international opponents in her career.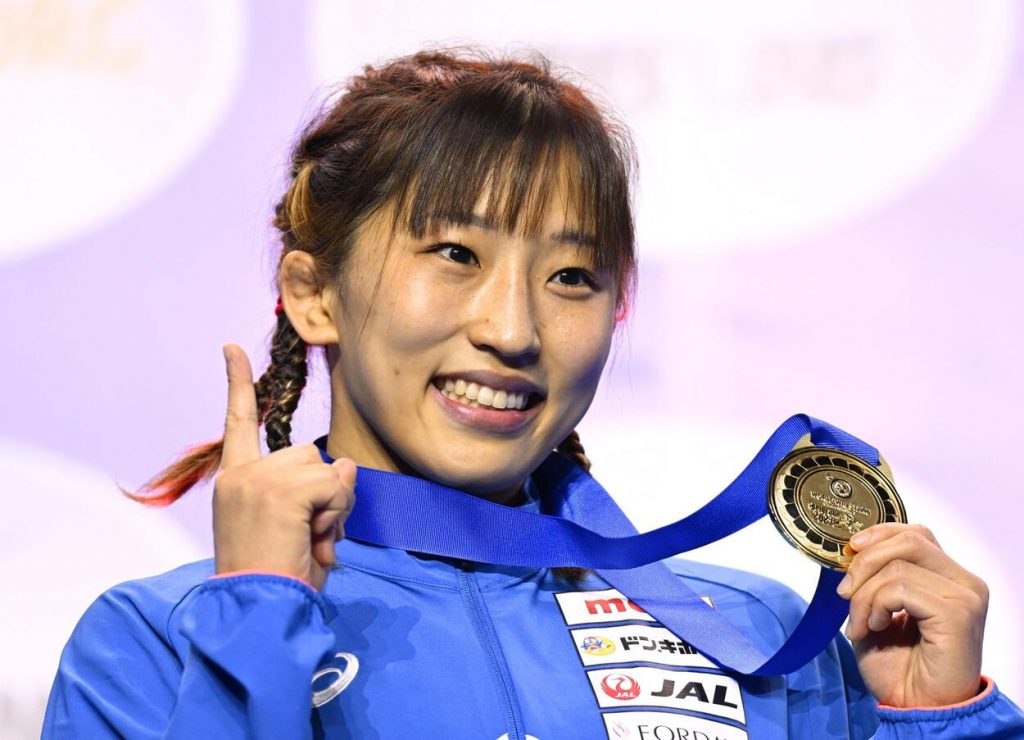 She credits an elder sibling for encouraging her to persevere through the injury and achieve success in Belgrade.

"When I had a hard time (with injury), my older sister sent me a picture saying, 'We believe in you. Even though you are now having a difficult time, you can do it because that is who you are. [And] we believe that you will go to the Paris Olympics as the world champion,' " Susaki told reporters in Belgrade, according to Olympics.com.
"That gave me extra energy, and the faith made me the world champion."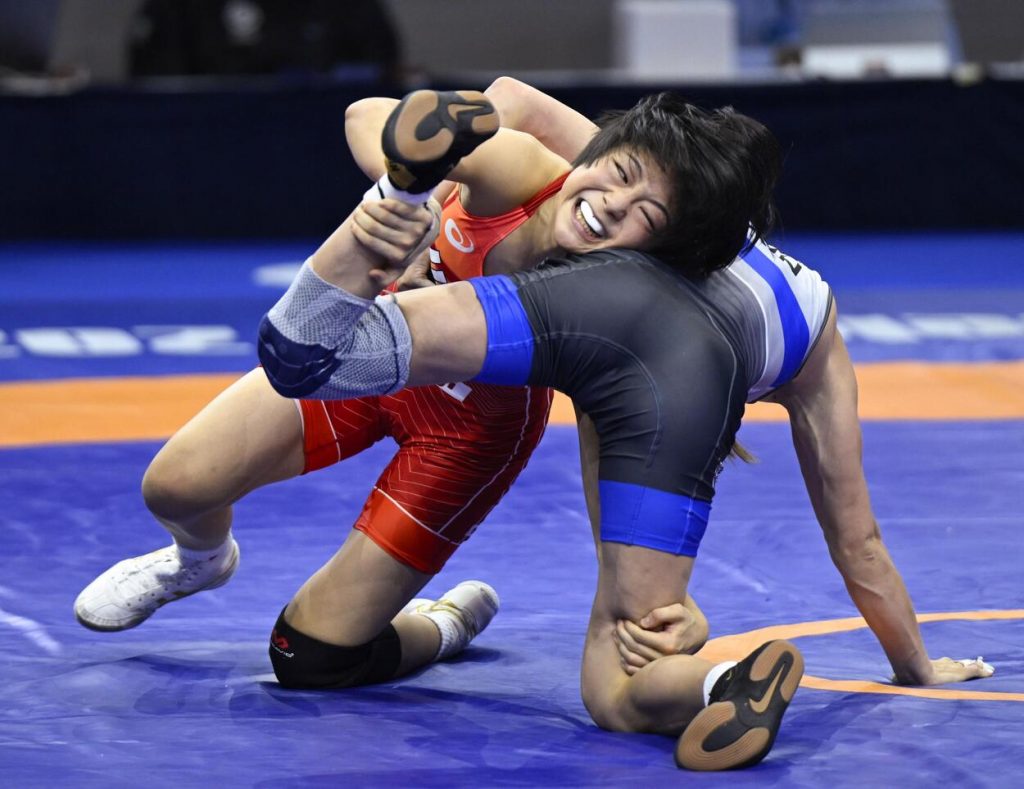 Teenager Fujinami Wins Second World Wrestling Championships Gold
Two years after securing her first world title in Oslo, Mie Prefecture native Akari Fujinami regained the gold in the 53-kg division on Thursday, September 21.
The 19-year-old Fujinami was sidelined from last year's world championships with a foot injury.
In the final, Fujinami outpointed Vanesa Kaladzinskaya of Belarus 10-0 in 4 minutes, 43 seconds. It was Fujinami's 127th consecutive win, a streak that stretches back to her days as a junior high school wrestler.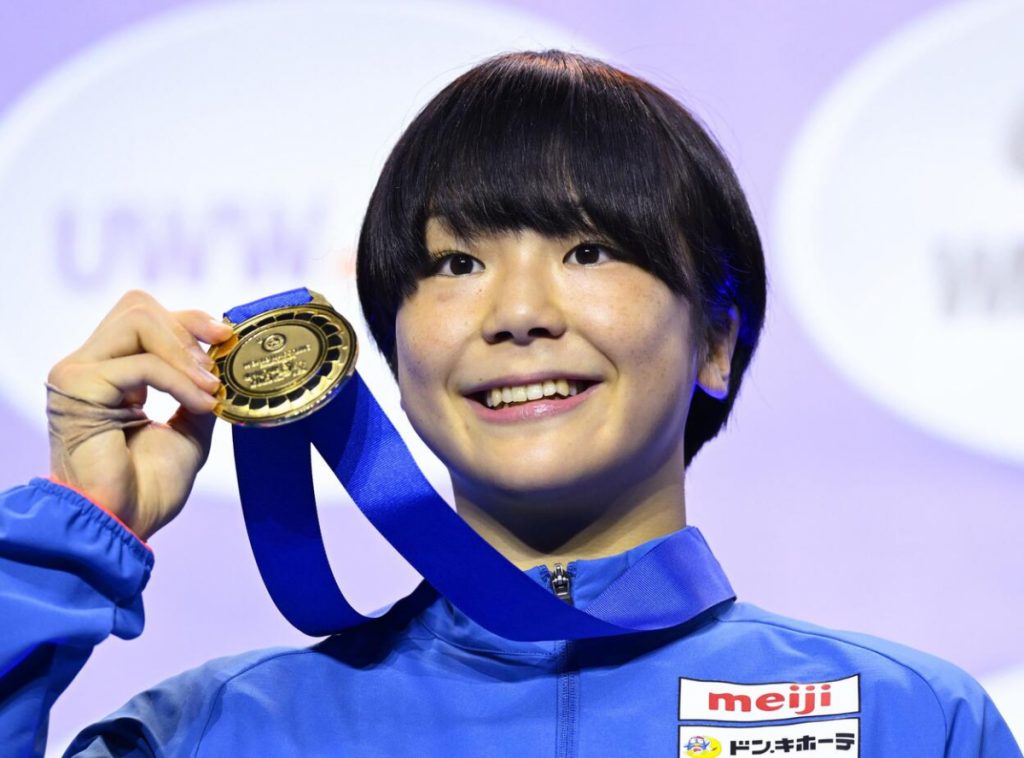 After defeating Kaladzinskaya, who competed as an individual neutral athlete, Fujinami reflected on her performance on the mat.
"This is really fantastic. I've been working hard for a year to become world champion," she was quoted as saying by Kyodo News.
Fujinami added, "I want to keep improving so I can show an even stronger version of myself."
Continue reading the full story, which includes news items on baseball, soccer, volleyball, boxing and the Quote of the Week on SportsLook.
Author: Ed Odeven
Find Ed on JAPAN Forward's dedicated website, SportsLook. Follow his [Japan Sports Notebook] on Sundays, [Odds and Evens] during the week, and Twitter @ed_odeven.