[JAPAN SPORTS NOTEBOOK] Samurai Blue Make It to Seventh Consecutive World Cup
The Japan men's soccer team completed its quest with late drama against Australia, getting two goals from substitute Kaoru Mitoma.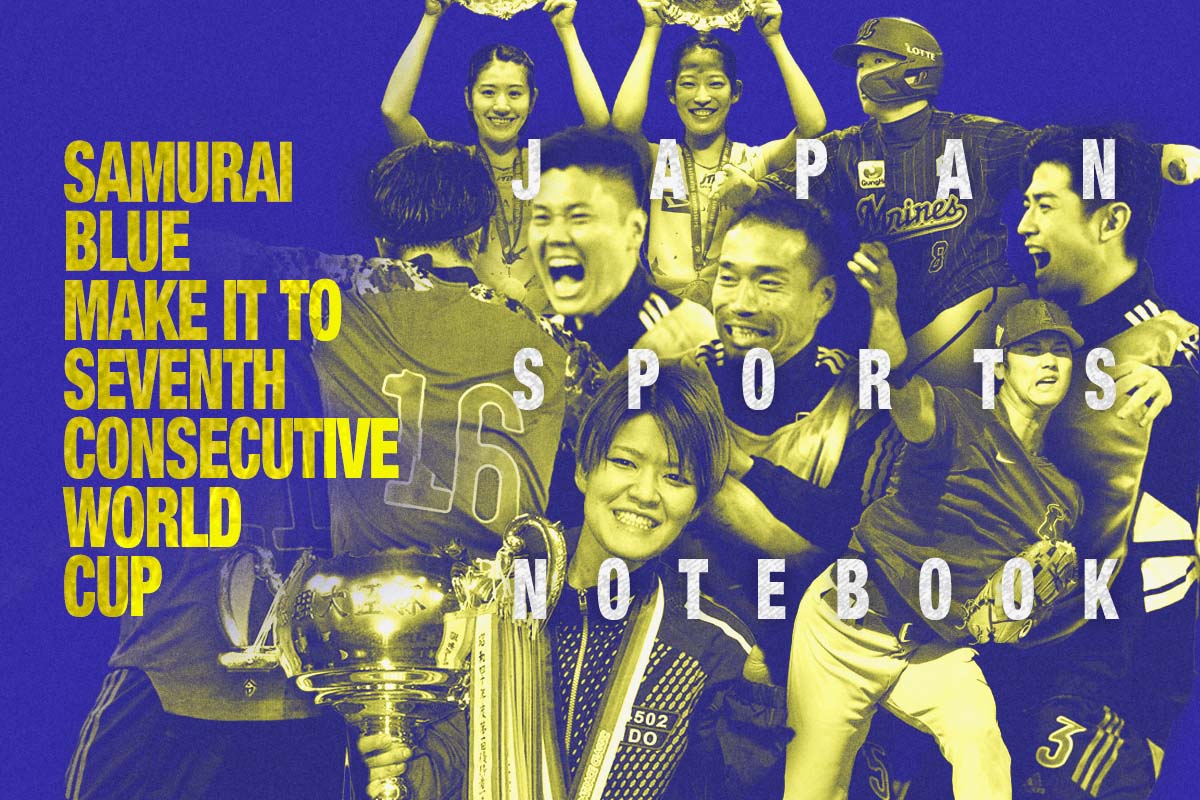 ~~
A pair of late goals by Kaoru Mitoma against host Australia on Thursday, March 24 secured a berth for Japan in the 2022 World Cup.

The final score ― Japan 2, Australia 0 ― marked Japan's third consecutive win by the same score, with victories over China and Saudi Arabia on January 27 and February 1 in Saitama extending manager Hajime Moriyasu team's successful play of late.

"The win was the result of the players preparing hard and working hard and I hope the fans at home can share in the joy," Moriyasu said after the match, according to The Associated Press.


Since a 1-0 away loss to Saudi Arabia on October 7, the Samurai Blue have won six consecutive matches.

As a result, Japan kept alive its streak of qualifying for every World Cup since 1998, seven straight appearances in the quadrennial extravaganza. The 2022 World Cup begins on November 21 in Qatar.

Mitoma, a 24-year-old midfielder who plays for Belgian club Royale Union Saint-Gilloise, entered Thursday's match as a second-half substitute in the 84th minute at Stadium Australia in Sydney. He scored his first goal in the 89th minute. He struck again in the fourth minute of injury time.
"I gave it everything I had tonight," Mitoma was quoted as saying by Kyodo News. "I don't remember [the first goal], only running over to the bench instinctively."
There was a sense of urgency for Japan to beat Australia, according to 33-year-old team captain Maya Yoshida.
"We talked about making sure we won today and deciding our World Cup spot," Yoshida told Kyodo News. "Now I live to fight a little longer with the national team."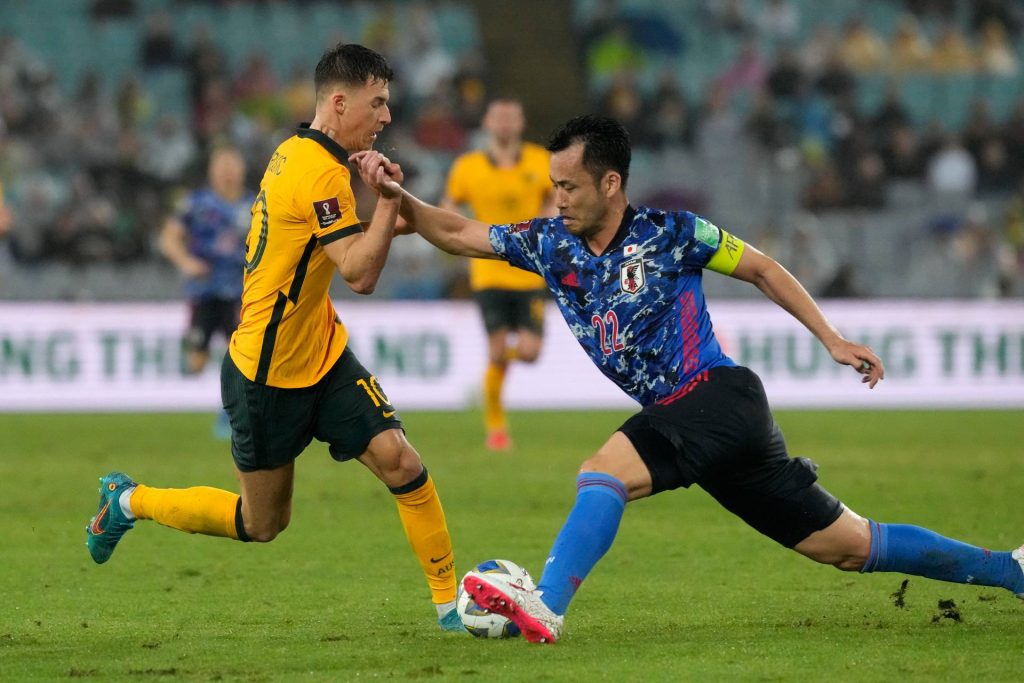 After the Thursday match was finished, former Japan manager Takeshi Okada, who led the national team to its first World Cup in 1998 in France, reflected on the current squad's road to securing a berth for the 2022 tourney in Qatar in an interview with Nikkan Sports.
"I think the match against Australia, which was greeted with one win and two losses, was the peak of the pressure," Okada told the sports newspaper, referring to Japan's losing record in the third round of qualifying heading into its crucial match on October 12, 2021.

In that important match, Japan defeated visiting Australia 2-1, gaining momentum for its quest to return to the World Cup.
Up next: Japan wraps up its World Cup qualifying campaign against Vietnam on Tuesday, March 29 at Saitama Stadium.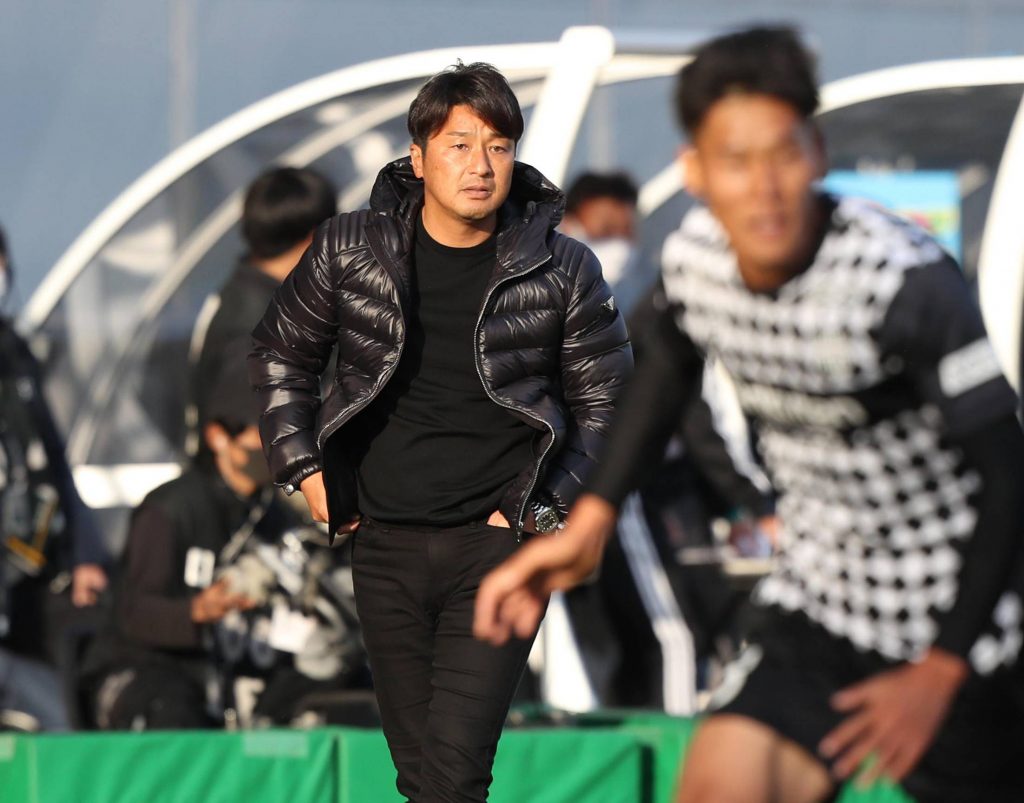 Struggling Vissel Kobe, Manager Miura Part Ways
Trying to memorize the names of every manager employed by the J. League's Vissel Kobe in the 21st century would be a daunting task.
It's a long list ― 20 men have held the job.
Like many other professional soccer clubs, Vissel has changed bosses on a frequent basis, looking for a spark, anything to boost the team's chances of winning.

Of Vissel's managers this century, only two lasted two or more years: Ryoichi Kawakatsu (1999-2002), Nelsinho Baptista (December 2014-August 2017).
The Kansai-based club parted ways with Atsuhiro Miura on Sunday, March 20 after 18 months under his supervision.
Miura replaced Thorsten Fink in September 2020. In his only full season as Vissel manager, Miura led the squad to a third-place finish, its best-ever result in J1, in 2021.

Vissel failed to win any of their first seven matches this season, drawing four times and losing on three occasions. And that ultimately cost the 47-year-old Miura his job.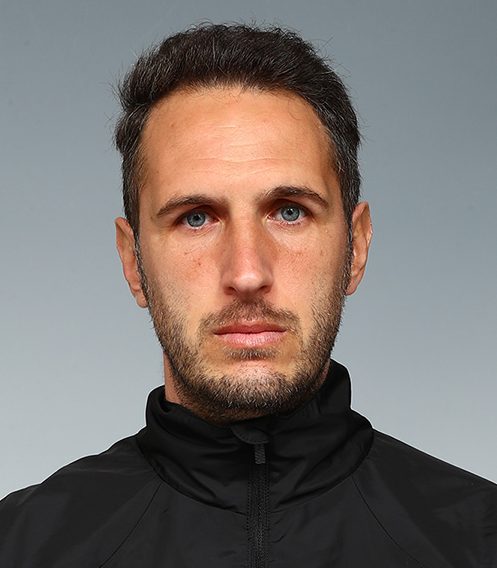 Spaniard Lluis Planaguma was named Vissel's interim boss on Monday, March 21. He had previously served as a coach on Miura's staff.
"I'm disappointed to leave the team without fulfilling our goals,"Miura said in a statement. "I'm really grateful I had the chance to fight alongside the club and its fans."
Vissel Kobe return to action, vying for their first win of the season, on April 2 against visiting Kyoto Sanga.
Before joining Miura's staff, Planaguma, who previously worked for several teams in his native Spain, served as manager of J3 club FC Imabari, an Ehime Prefecture-based squad.

Baseball
NPB Season Gets Underway
In the first completed game of the 2022 Nippon Professional Baseball season, the Chiba Lotte Marines blanked the Tohoku Rakuten Golden Eagles 4-0 on Friday, March 25 in Sendai.

The game started at 4:01 P.M. The day's other five NPB games all began in the evening.
The Marines scored three runs in the sixth, including two on a Shogo Nakamura hit, and their final run in the eighth.
The Eagles were held to three hits in their Opening Day defeat.
Lotte starter Ayumu Ishikawa, who allowed three hits in seven innings, picked up the win. The veteran right-hander struck out four. Last season, Ishikawa went 6-3.
Takahiro Norimoto, the first of five Rakuten pitchers, took the loss. He allowed three runs in 5⅓ innings.

In other Pacific League games, the Fukuoka SoftBank Hawks defeated the Hokkaido Nipponham Fighters 4-1, while the Orix Buffaloes downed the Saitama Seibu Lions 6-0.

In the Central League, the reigning Japan Series champion Tokyo Yakult Swallows rallied for a 10-8 road win over the Hanshin Tigers, scoring four runs in the eighth and three more in the ninth at Kyocera Dome. The Yomiuri Giants topped the Chunichi Dragons 4-2, and the Hiroshima Carp routed the Yokohama DeNA BayStars 11-3.


Reds' Akiyama Seeks to Increase Offensive Production in 2022
Veteran outfielder Shogo Akyama is entering the final season of a three-year deal with the Cincinnati Reds.

As a hitter, Akiyama has been a disappointment for the Reds in his first two MLB campaigns with a combined average of .224 in 317 at-bats in 142 games.

Before joining Cincinnati, Akiyama was a career .301 hitter in NPB during nine seasons with the Saitama Seibu Lions.
Akiyama, who turns 34 next month, tinkered with his batting stance in the offseason.

In an interview with MLB.com, Akiyama acknowledged that he's focused on producing better results this season at the plate.

"If I don't change anything from the last two years, there won't be anything different with how people think of me and my hitting, as well," Akiyama said. "It's a new challenge. Just hopefully the results come through.
"In the past, I was watching the ball until the very end, but now I'm focusing on hitting the ball in front. And that's mainly the biggest difference right now."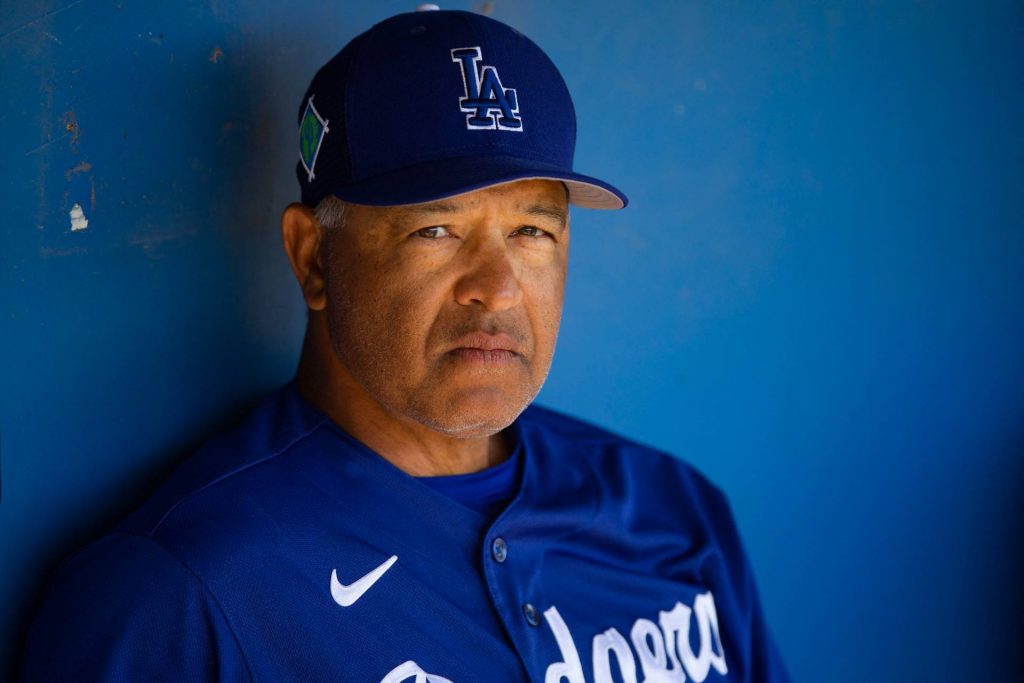 Roberts Receives Three-Year Contract Extension
Los Angeles Dodgers manager Dave Roberts, who has guided the club to three National League pennants and a World Series title in 2020, was entering the final year of his contract. The Dodgers have given him a three-year contract extension, it was announced on Friday, March 25.
Roberts, who was born in Naha, Okinawa Prefecture, has a managerial record of 542-329 in six seasons.
"To be able to wear the Dodgers uniform, and represent this world-class organization on and off the field, is truly an honor," Roberts said in a statement.

Ohtani Named Angels' Opening Day Starter
Hard-throwing right-hander Shohei Ohtani will start on April 7 in the Los Angeles Angels' regular-season opener against the visiting Houston Astros.
Angels manager Joe Maddon discussed Ohtani's high-profile assignment with reporters on Friday, March 25.
"I spoke to him, and he's very excited about it," Maddon said, according to The Associated Press. "Typically, he handles things with very limited emotion. Of course, he's happy about it. He's earned the right to do that. We're ready to rock and roll. It's exciting for everybody. It's the right thing to do, and I'm looking forward to a good result."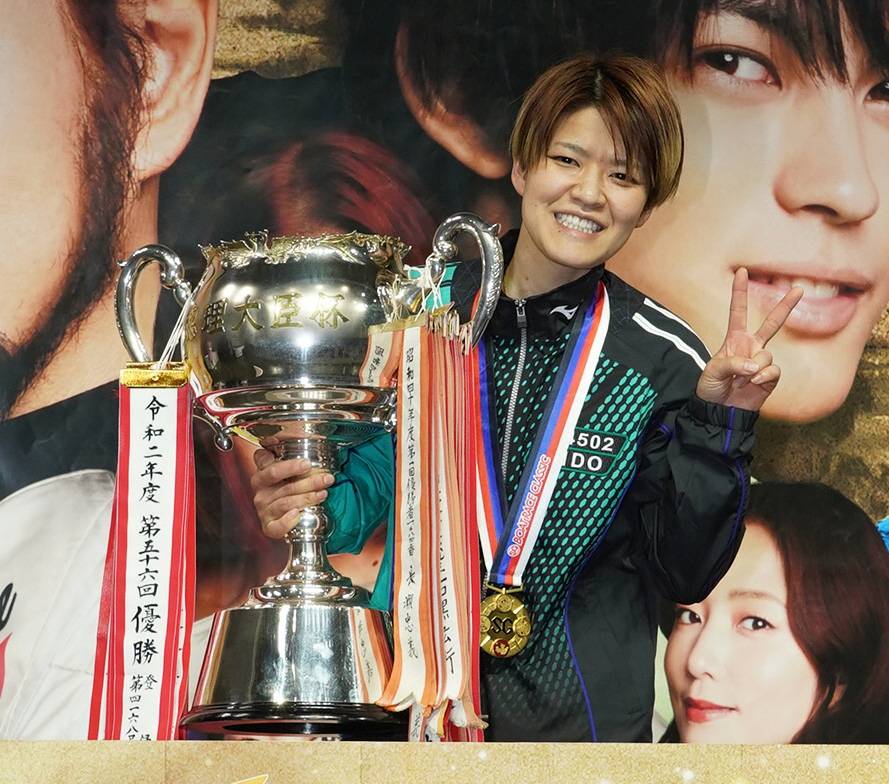 Boat Racing
Endo Becomes First Female Winner at SG Boat Race Classic
Emi Endo piloted her boat to victory in the 57th SG Boat Race Classic in Omura, Nagasaki Prefecture on Monday, March 21.

The 34-year-old veteran racer, who made her debut on Japan's pro boat racing circuit at Lake Biwa in Shiga Prefecture in 2008, completed the 1,800-meter race in 1 minute, 46.7 seconds. Nobutaka Kamijo was the runner-up in 1:48.4 and Kohei Nakajima finished third in 1:49.8 in the six-person final.
In the three-lap course, Endo maintained her poise and completed the prestigious race ahead of her rivals, becoming the first woman to win the event, which was first held in 1952.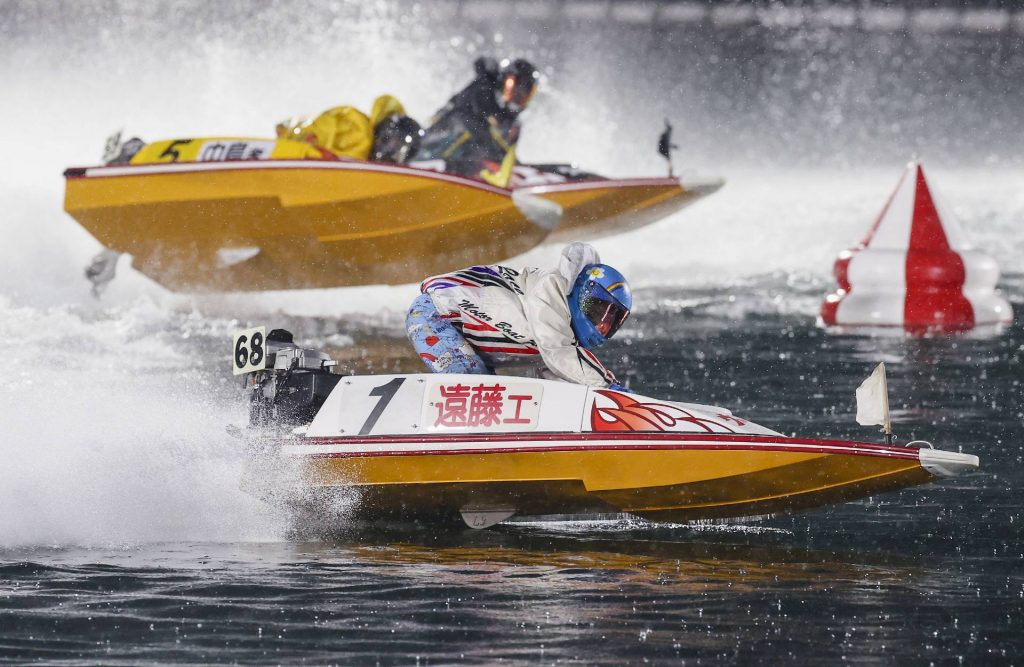 Endo collected the top prize of ¥39 million JPY ($319,500 USD).

She won three of six qualifying races in Omura.
According to the Foundation of Japan Motor Boat Racing Association, there are 1,346 current male boat racers and 239 women.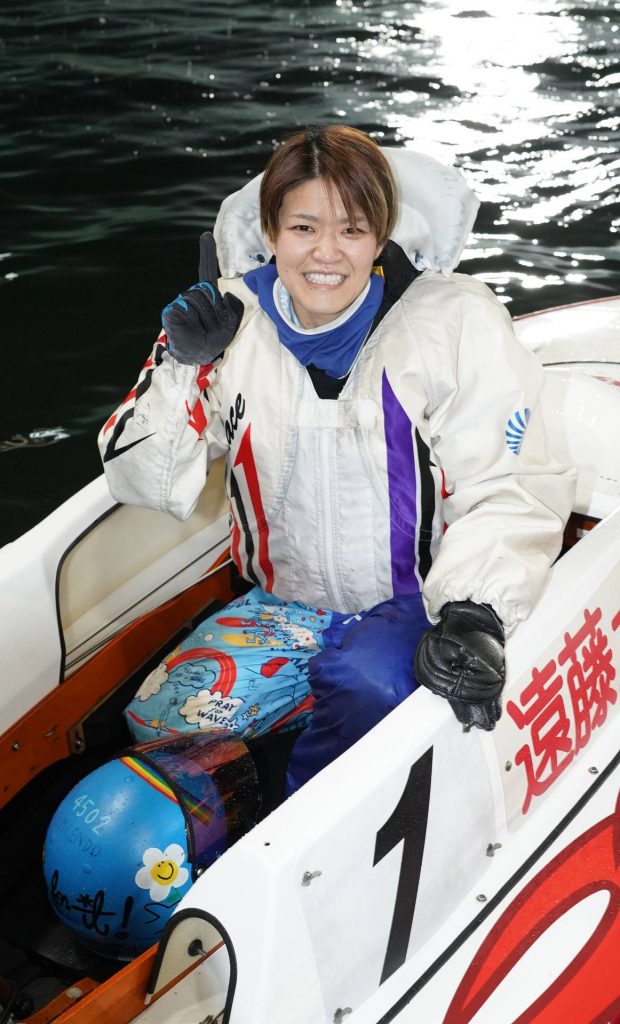 With the victory in Omura, Endo wants to inspire other women to pursue a career in boat racing.
"Many people are surprised at the speed beyond imagination and the difficulty of turning technology, and give up," Endo was quoted as saying by Sankei Sports. "I hope that this will increase the number of female applicants."
Japan has 24 kyōtei (boat racing) stadiums throughout the country, with wagering on races available.


Auto Racing
Tsunoda Places Eighth in Season-Opening Formula One Race
Yuki Tsunoda began his second season in Formula One with a solid performance in the Bahrain Grand Prix on Sunday, March 20.

The Scuderia AlphaTauri driver finished eighth in a field of 20. Ferrari's Charles Leclerc won the race by 5.598 seconds over teammate Carlos Sainz Jr.

Tsunoda, 21, started in 16th place before steadily climbing as the 57-lap race progressed.
"I'm quite happy with today, especially with the start as I was able to make up a few places," Tsunoda was quoted as saying by TheCheckeredFlag.co.uk after the race. "I had a little bit of luck near the end, as some cars had failures, but overall I'm pleased with how today went.
"We've still got a lot of work to do to be able to fight consistently at the top of the midfield, but we're confident that we can develop the car to continue to improve our performance."
F1 remained in the Middle East for the season's second race, the Saudi Arabian GP on Sunday, March 27.


Badminton
A Super Sunday for Japanese Players in England
On the final day of the All England Open, Japanese players triumphed in three finals in Birmingham, England.

No. 2 seed Akane Yamaguchi defeated Se Young An, the fourth-seeded Korean, 21-15, 21-15 to capture the women's singles title.
Yamaguchi was determined to succeed against a tough opponent.
"I was prepared for a long match," Yamaguchi said later. "I could play my game without being overwhelmed by her. There are many tournaments, but the All England is special. I haven't been in many finals here, and I was able to grasp all the chances I got."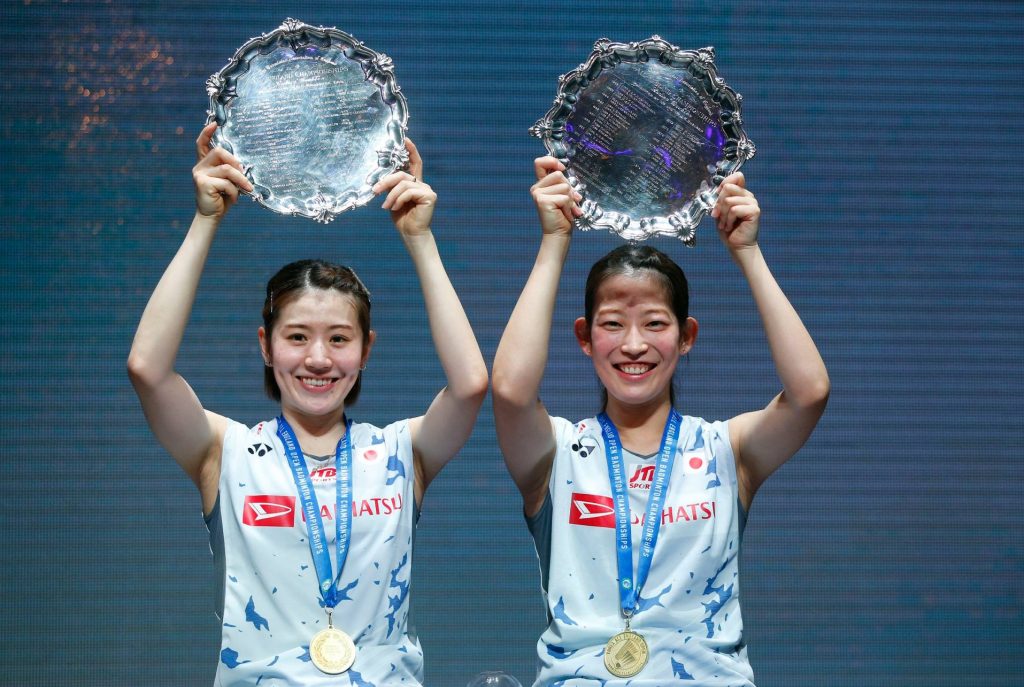 In the women's doubles final, Nami Matsuyama and Chiharu Shida prevailed 21-13, 21-9 over China's Shuxian Zhang and Yu Zheng.

Yuta Watanabe and Arisa Higashino, Japan's mixed doubles Olympic bronze medalists last summer, beat China's Yilyu Wang and Doingping Huang in the All England Open title match, 21-19, 21-19.
"[Higashino] helped me get through some difficult moments," Watanabe said, according to Kyodo News. "We've improved and become stronger than we were last year."
Watanabe and Higashino also won the All England Open title in 2021.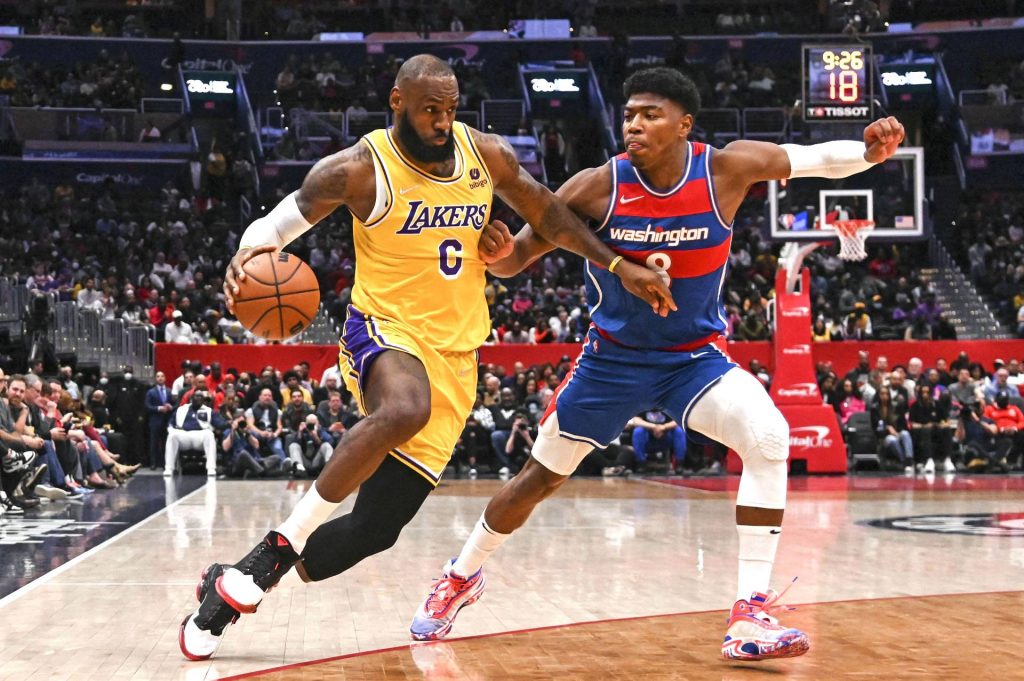 Basketball
Hachimura Helps Wizards Snap Losing Streak
The Washington Wizards halted a six-game slide on Saturday, March 19, topping the visiting Los Angeles Lakers 127-119.

Rui Hachimura contributed 10 points on 5-for-9 shooting and two steals in 25-plus minutes.
In ending their losing streak, the Wizards had a 34-point fourth quarter while holding the Lakers to 20 points. With the win, Washington improved to 30-40 under first-year coach Wes Unseld Jr.
Hachimura's club then dropped the opening game of a three-game road trip, falling 117-105 to the Houston Rockets on Monday, March 21 before facing the Milwaukee Bucks and Detroit Pistons on Thursday and Friday.

Injured Wizards star Bradley Beal (wrist) has been closely following his team as a courtside observer. In an interview with NBC Sports Washington on Monday, Beal commented on Hachimura's play of late, as well as the development of rookie Corey Kispert and second-year pro Deni Avdija.

"I'd say I've been the most impressed with [Rui] out of all three with the [number] of games he's missed coming back in and the impact he's had," Beal said in the broadcast segment. "He came in and he didn't really lose a step."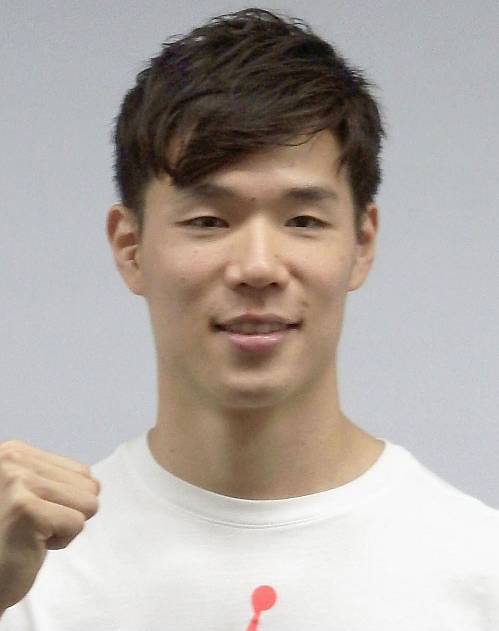 Yudai Baba Rejoins Melbourne United
Guard Yudai Baba is returning to the Melbourne United, the Australian National Basketball League squad announced on March 23.

Baba was an integral part of the Melbourne United's 2020-21 Australian National Basketball League championship squad. He provided a spark at both ends of the floor, and his energy and athleticism were omnipresent. Baba was named the team's Defensive Player of the Year last season.
The Toyama native began the current season with the NBA G League's Texas Legends, the Dallas Mavericks' affiliate, appearing in eight games last fall before a long layoff due to a bout with COVID-19. He averaged 12.5 points, 5.5 rebounds, 1.9 assists and 1.8 steals for the Legends this season.

Now, Baba, 26, who began his pro career with the B. League's Alvark Tokyo, is gearing up for another title chase Down Under.

Baba's versatility and speed are important components of his all-around game.

"We know that he's going to add to our transition play and add to our defense," United bench boss Dean Vicerkman said. "You look at some of the other teams in the league, they all have multiple elite guards, and they're people that you need high level defenders against."
The coach added: "He's just an amazing person, our crowd and our team loved the way he went about things.
He's a fan favorite because of the speed in which he plays. There's an absolute courtesy and respect for the game that Baba plays with."
Through games on Thursday, Melbourne United was in first place in the 10-team circuit with a 15-5 record.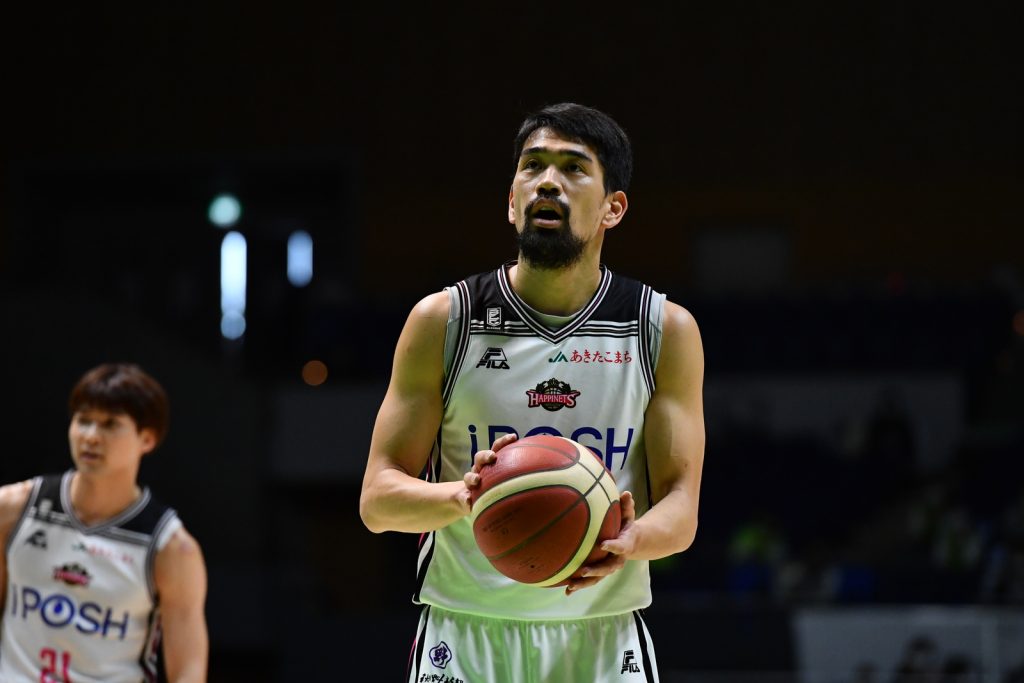 Akita's Furukawa Delivers Long-Range Shooting Clinic in Rout
Akita Northern Happinets swingman Takatoshi Furukawa scored a season-high 30 points in a 105-68 road win over the host Levanga Hokkaido on Saturday, March 26.
Furukawa had 21 points by halftime, then scored another nine in the third quarter. He sat out the fourth quarter of the B. League game.
The veteran sharpshooter canned 9 of 11 3-point shots and finished 10-for-14 from the floor in 16-plus minutes to help Akita improve to 25-15. Hokkaido fell to 13-26.


Author: Ed Odeven
Follow Ed on JAPAN Forward's [Japan Sports Notebook] here on Sundays, in [Odds and Evens] here during the week, and Twitter @ed_odeven, and find him on JAPAN Forward's dedicated sports website, SportsLook.