[JAPAN SPORTS NOTEBOOK] Shohei Ohtani Showing He's One of MLB's Best Pitchers
In five starts this season, Angels pitcher Shohei Ohtani has silenced opposing batters. He has a 0.64 ERA, best among MLB's starting pitchers.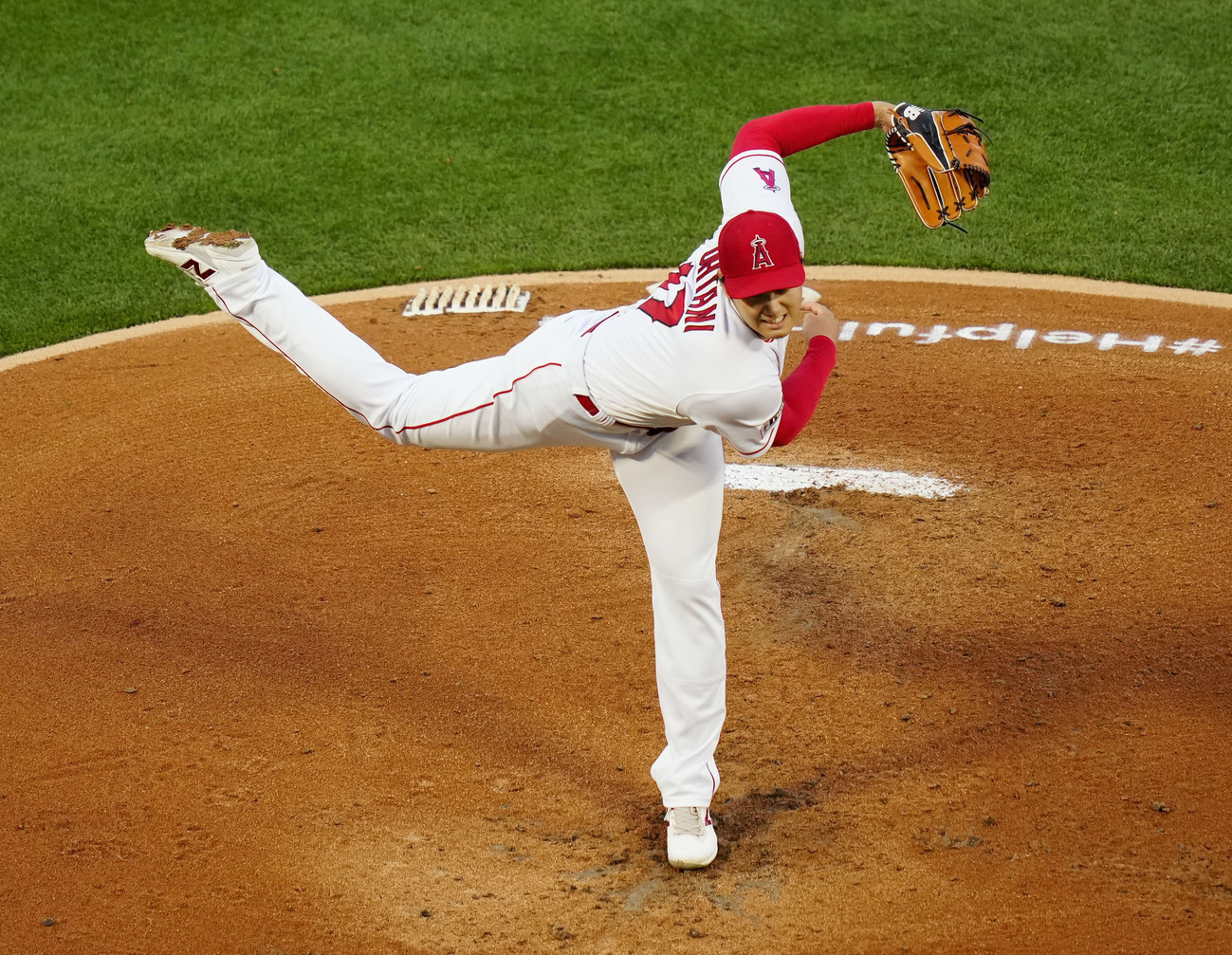 Read the full story on SportsLook - [JAPAN SPORTS NOTEBOOK] Shohei Ohtani Showing He's One of MLB's Best Pitchers
Shohei Ohtani struck out more than 200 batters for the first time in his MLB career last season, finishing with 219.
This season, Ohtani is giving opposing hitters just as much frustration when they step into the batter's box to face him.

Ohtani has held foes to eight hits in his first 28 innings this season. He's walked 15, struck out 38 and owns a 3-0 record in five starts with an MLB-best 0.64 ERA.
Ohtani has pitched either six or seven innings in four of his five starts, allowing three or less hits in those outings.

In another appearance, he worked two innings before a rain delay, then didn't return to pitch again on Monday, April 17 against the Boston Red Sox.
Shohei Ohtani's Latest Start
Ohtani made his latest start on Friday, April 21 and flummoxed Kansas City Royals batters. He yielded two hits and struck out 11 in seven dominant, scoreless innings in the Angels' 2-0 home win. And he stretched his franchise record to 12 straight starts allowing two runs or less.

The first inning was a good sign for Ohtani. He retired the side (Bobby Witt Jr, MJ Melendez and Vinnie Pasquantino) in order on three strikeouts, needing only 12 pitches to get through the inning.

After the game, Angels backup catcher Chad Wallach said he was thoroughly impressed with Ohtani's performance.

"I love catching him," Wallach told The Associated Press. "Probably the best stuff I've ever seen, so it's fun for me to be back there and just catch pitches. ... "[The first inning] was the best I've ever seen. He was throwing it exactly where he wanted to, and just all the pitches were nasty."
Continue reading the full story, which includes news items on sumo, basketball, horse racing, tennis and soccer, on SportsLook.
Author: Ed Odeven
Find Ed on JAPAN Forward's dedicated website, SportsLook. Follow his [Japan Sports Notebook] on Sundays, [Odds and Evens] during the week, and Twitter @ed_odeven.