[JAPAN SPORTS NOTEBOOK] Who Will Host the 2023 Asian Cup?
While China has pulled out as the host nation due to COVID-19, Japan is an option. "We were sounded out," ーJFA President Kozo Tashima.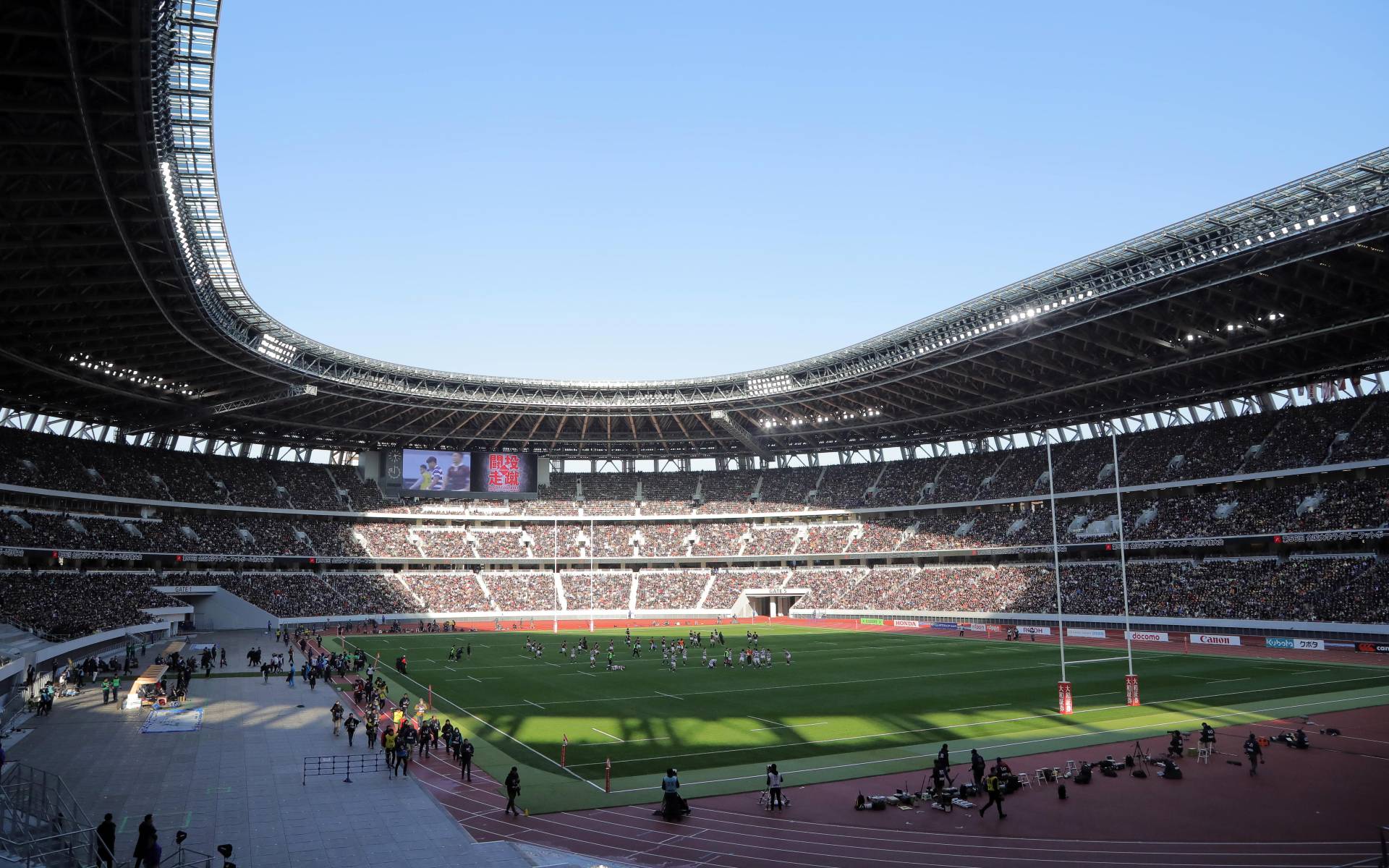 UPDATED: on May 22 at 11:45 PM JST.
After China withdrew as the host for the 2023 Asian Cup, a 24-nation event scheduled for June 16 to July 16 in 10 Chinese cities, due to the ongoing outbreak of COVID-19, Japan is being considered as a possible replacement host.
China's withdrawal as tournament host was revealed by the Asian Football Confederation on Saturday, May 14.
"The AFC acknowledges the exceptional circumstances caused by the COVID-19 pandemic, which led to the relinquishment by [China] of its hosting rights," it said in a statement.
Meanwhile, Japan Football Association President Kozo Tashima expressed interest in organizing next year's Asian Cup in Japan. And after hosting the 2019 Rugby World Cup and the delayed 2020 Tokyo Olympics last year along with serving as co-host of the 2002 World Cup with South Korea, Japan has tangible experience in staging major international sports events in recent times. This, of course, will be a major selling point for AFC leaders before a final decision is made.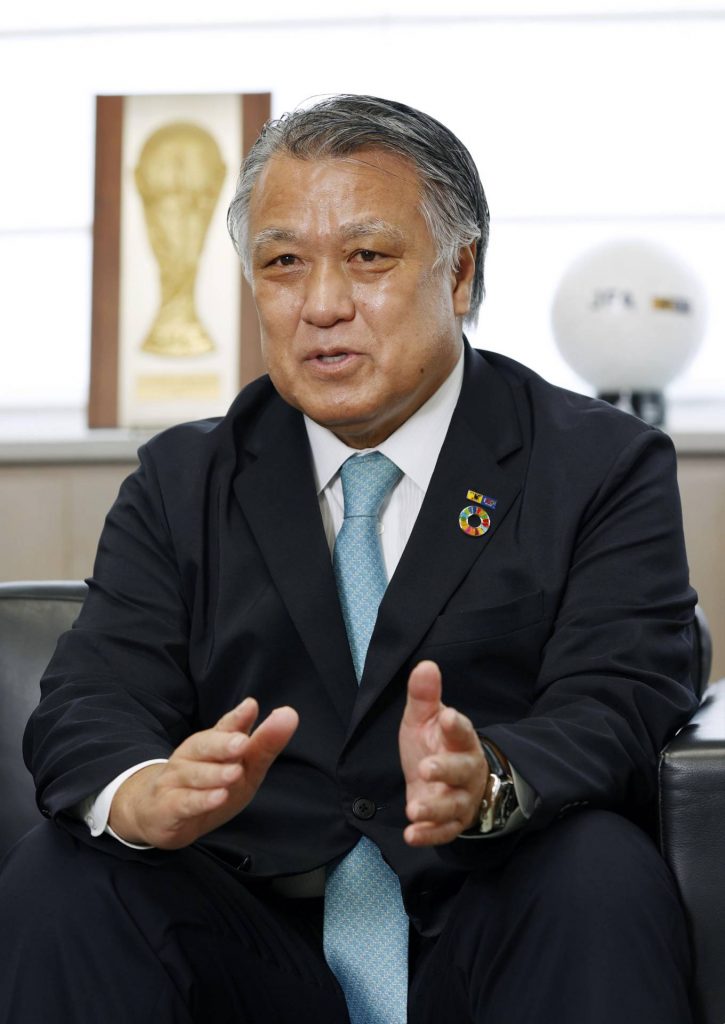 "We were sounded out," Tashima was quoted as saying by Nikkan Sports, noting the continent's soccer governing body reached out to the JFA regarding China's decision. "If Japan were able to host, there's no question that it would be pretty exciting."
The AFC has not publicly made a timetable to pick China's replacement host, saying the decision will be "selected in due course."

The 2023 Asian Games, set to feature 40 sports, were to be held in Hangzhou, China, but have been postponed because of the rise in COVID-19 cases in recent months, including a lockdown in nearby Shanghai.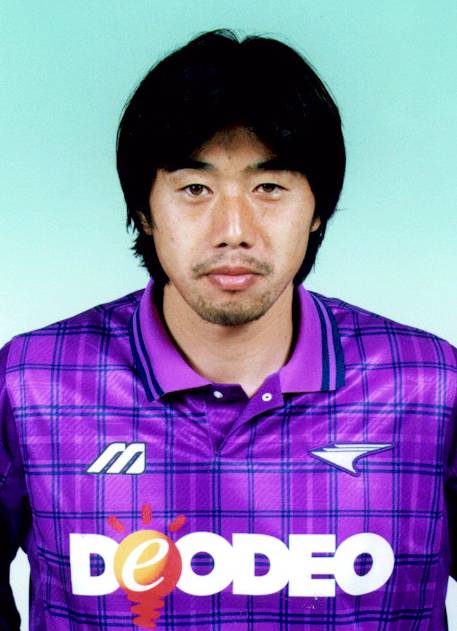 Japan has not hosted the Asian Cup since 1992, when it defeated Saudi Arabia 1-0 in the final at Hiroshima Big Arch before 60,000 spectators. Takuya Takagi scored the lone goal in the 36th minute for Dutch manager Hans Ooft's squad.

China was awarded hosting rights for the 2023 Asian Cup in June 2019.
The Asian Cup has been held every four year since 1956, except the 2007 event, which was held one year earlier.

Japan added tournament titles in 2000, 2004 and 2011.
The Samurai Blue were runners-up to Qatar at the 2019 Asian Cup, losing 3-1 in the final in Abu Dhabi, United Arab Emirates.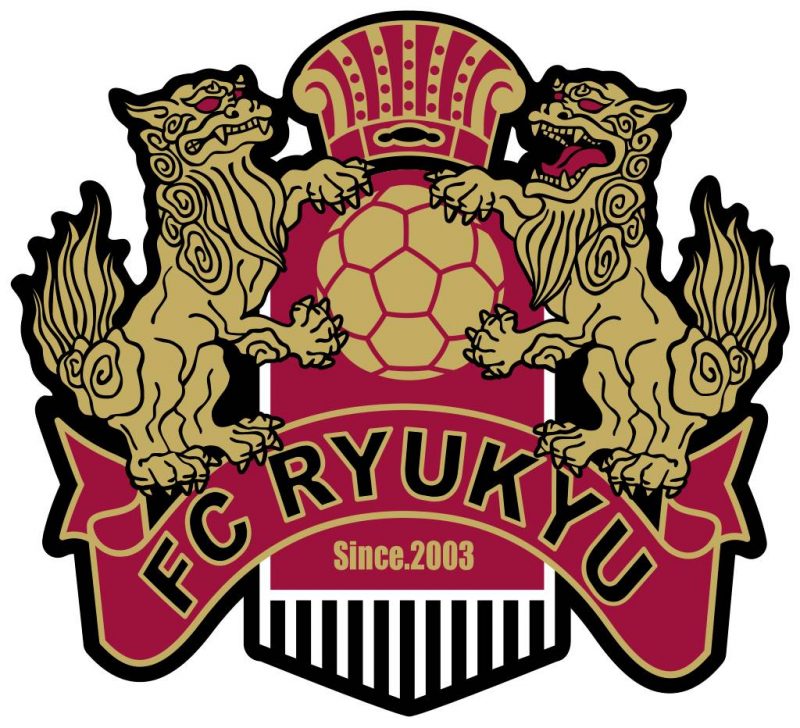 FC Ryukyu Raises ¥1 Billion in Crypto Campaign
J.League second-division club FC Ryukyu has unveiled a cryptocurrency initiative to raise funds.

In recent weeks, the Okinawa-based team has raised about ¥1 billion JPY (about $7.85 million USD) by selling a crypto asset known as the "FC Ryukyu coin" through Wednesday, May 18, Jiji Press reported.
The cost of one coin is ¥2.2, and 450 million of them have been sold, according to the news agency.
"The collected funds will be used to strengthen the team and develop the 'FC Ryukyu Socio' platform that connects supporters, players and clubs," Jiji reported.
Team president Keishiro Kurabayashi spoke about the cryptocurrency fundraising initiative during an online news conference on May 2.
"I want fans and supporters to be more enthusiastic about [the club]," the president was quoted as saying by Jiji. "I want to make a good example of solving financial problems."
He added: "In the long run, we want to create a platform that connects Asian clubs and fans."

Rugby
Sungoliath, Wild Knights Advance to League One Final
One-half of the Japan Rugby League One's inaugural championship match pairings was determined on Saturday, May 21.

The Tokyo Suntory Sungoliath defeated Toshiba Brave Lupus Tokyo 30-24 in the first semifinal match at Hanazono Rugby Stadium in Higashiosaka, Osaka Prefecture.

For the Sungoliath, Ryoto Nakamura scored the final try in the see-saw match in the 59th minute.

The score was 17-17 at halftime.
Suntory will play the Saitama Panasonic Wild Knights, who topped the Kubota Spears Funabashi-Tokyo Bay 24-10 in the second semifinal on Sunday, May 22 at Chichibunomiya Rugby Stadium.

The title match is on May 29 at the New National Stadium.

The Brave Lupus and the Spears will meet in the third-place match on May 28 at Chichibunomiya Rugby Stadium.

Basketball
Meisei Star Yamazaki to Attend Radford University
Ibu Yamazaki, a standout player for Japan in the 2021 FIBA Under-19 Basketball World Cup in Latvia, is taking his basketball talents to Radford University in Virginia, Highlanders coach Darris Nichols said on Tuesday, May 17.
Yamazaki, 18, attended Sendai University Meisei High School. He averaged 14.6 points, 4.0 rebounds and 1.1 assists in seven tournament games last summer in Latvia. He scored 32 points against South Korea and 23 against Serbia.
"Ibu is a talented wing shooter that has a ton of FIBA experience," Nichols said of the 200-cm (6-foot-7) Yamazaki, who is from Matsudo, Chiba Prefecture. "He is a winner that comes from the same [high school] program that produced Rui Hachimura. We are excited to have him join our program and the Radford University community."
Radford, an NCAA Division I university in Virginia, is coming off an 11-18 season, including 7-9 in the Big South Conference.

Baseball
Pirates' Tsutsugo Struggling at the Plate
From May 1-18, a total of 13 games, Yoshi Tsutsugo was 6-for-38. His batting average dipped to .167 after the Pittsburgh Pirates' 3-2 win over the Chicago Cubs on Wednesday.
In his last five games over seven days, the former NPB star was 1-for-16 with five strikeouts.

Tsutsugo was batting .172 at the end of April.

Since then, his average peaked at .203 on May 9 after a 2-for-3 outing against the Los Angeles Dodgers.

The first baseman signed a one-year deal with Pittsburgh in the offseason.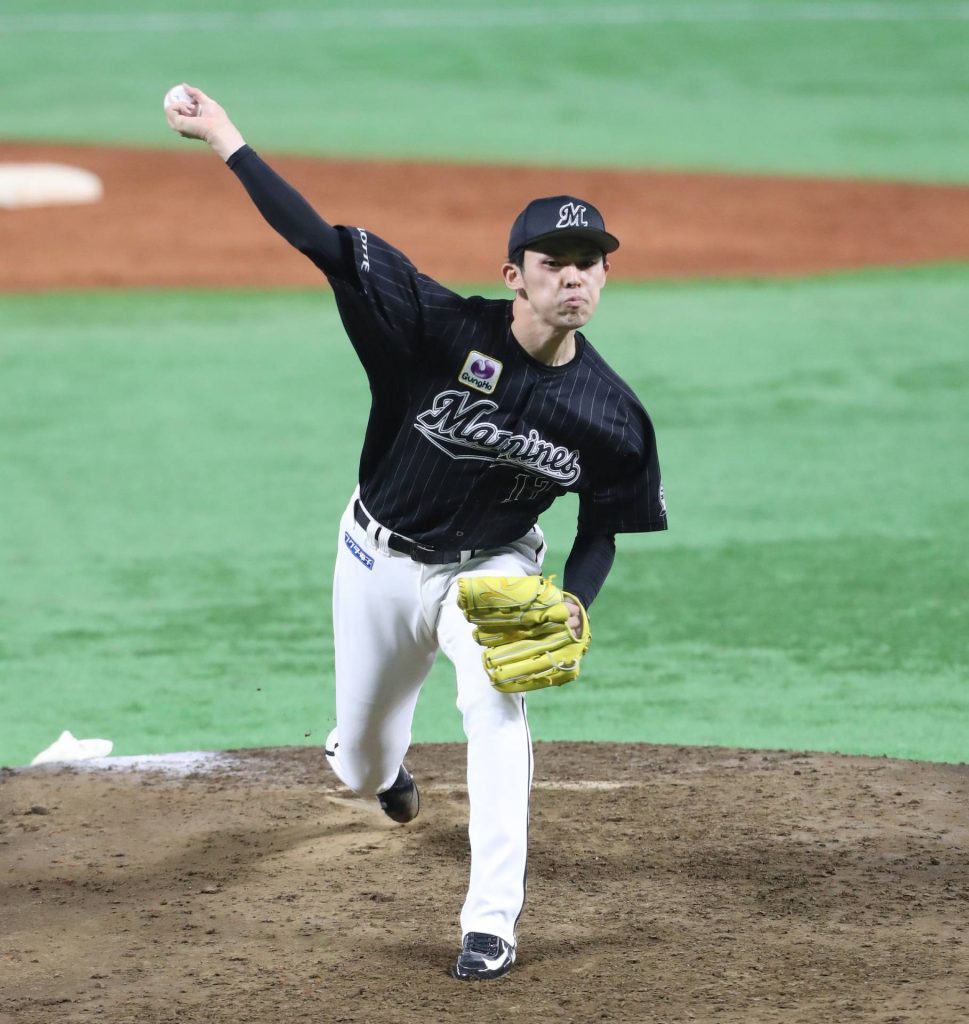 Marines Hurler Sasaki Remains Unbeaten
Chiba Lotte Marines pitching sensation Roki Sasaki is now 5-0 on the season after allowing four hits and one run over six innings on Friday, May 20.

Lotte defeated the host Fukuoka SoftBank Hawks 8-1 at PayPay Dome.

Sasaki fanned nine batters and walked two. He also hit a batter. He threw 97 pitches. His fastball frequently reached 164 kph (101.9 mph).

Before Sasaki threw his first pitch of the night in the bottom half of the first, the Marines led 2-0.

Lotte led 4-1 after six innings.

"Because I got so much early run support I was able to just focus on pitching," Sasaki said, according to Kyodo News. "My control wasn't very good, so I ran up my pitch count and wasn't able to go deep into the game."
Sasaki pitched a perfect game on April 10 against the Orix Buffaloes, striking out 19 batters, including 13 in a row.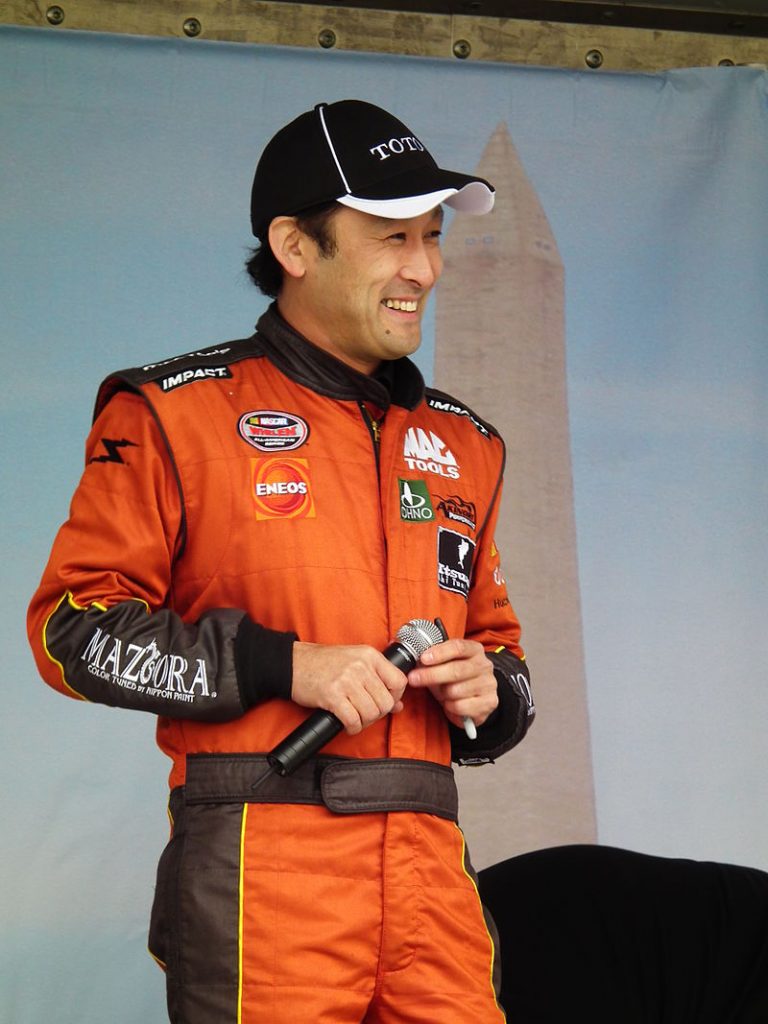 Auto Racing
Ogata Continues Daily Grind in Pursuit of Dream
Since moving to the United States in 2003, Akinori Ogata has often toiled in anonymity in local, regional and lower-tier NASCAR divisions. But to this day he professes his dream of competing in the Daytona 500.
And now, at 48, he's closer to the finish than the start of his career in racing. But Ogata's hard work is paying off.
This spring, the Yokohama native won his first three races on American soil.
He collected his first victory on April 9 at iconic Hickory Motor Speedway in Newton, North Carolina, in the Limited Late Models division. By the midway point of the 35-lap race, Ogata was in first place.
It was an important achievement for Ogata, who competed in motocross events in Japan before moving overseas.

"Hickory has such a great history behind it," Ogata told NASCAR.com. "So many drivers started their own careers there. I'm a Japanese driver, but I want to be like the American racers. If I want to race in the [top-tier] Cup Series one day, I need to win at the local tracks so people know Akinori Ogata is a good driver."

Looking back on that victory, the North Carolina resident said: "It was so great and emotional to see American people cheering for me. I never imagined people would cheer for a Japanese driver, so that was such a great moment to have those people celebrate with me at the track."
Ogata finished third in the Limited Late Models at Hickory on April 23, followed by back–to-back wins on April 30 and May 7 at the same venue.

Great team effort for our win #2 last night @hickoryspeedway #NASCAR #LateModel pic.twitter.com/BnnbtITVNS

— Akinori Ogata (@AkinoriOgata) May 1, 2022

"Now that I have three wins, I want to try and win the [Limited Late Model] championship at Hickory," Ogata told NASCAR.com. "I also want to keep moving up through NASCAR, but my goal is to keep having great performances wherever I race."
In addition to events at Hickory Motor Speedway, Ogata currently competes in NASCAR's Camping World Truck Series and the American stock-car racing enterprise's Xfinity Series, a minor-league circuit.

Tennis
Osaka to Face Anisimova in French Open First Round
American Amanda Anisimova ended Naomi Osaka's title defense at the Australian Open in January.

The two women will meet again in the first round of the French Open, which got underway on Sunday, May 22.
World No. 28 Anisimova beat Osaka 4-6, 6-3, 7-6 (7-5) in their third-round encounter in Melbourne, halting the latter's bid for a second straight Australian Open title.
Now ranked 38th, Osaka is returning to competition after dealing with a left Achilles injury in recent weeks. She said she's determined to compete in Paris.

"For me, there is no way I'm not going to play this tournament," Osaka told a news conference. "So of course you kind of have to manage things, but at the same time, I'm going to pop a few painkillers, it is what it is."
Quote of the Week
"As a result of intense fighting throughout the 90 minutes, we were able to [earn] three points at the very end."
―Kawasaki Frontale defender Shogo Taniguchi after scoring a second-half injury-time header to lift the two-time reigning J.League champions to a 1-0 away victory over Vissel Kobe on May 19.

Author: Ed Odeven
Follow Ed on JAPAN Forward's [Japan Sports Notebook] here on Sundays, in [Odds and Evens] here during the week, and Twitter @ed_odeven and find him on JAPAN Forward's dedicated sports website, SportsLook.