Japan's Biggest Challenge: Urgently Amending the Constitution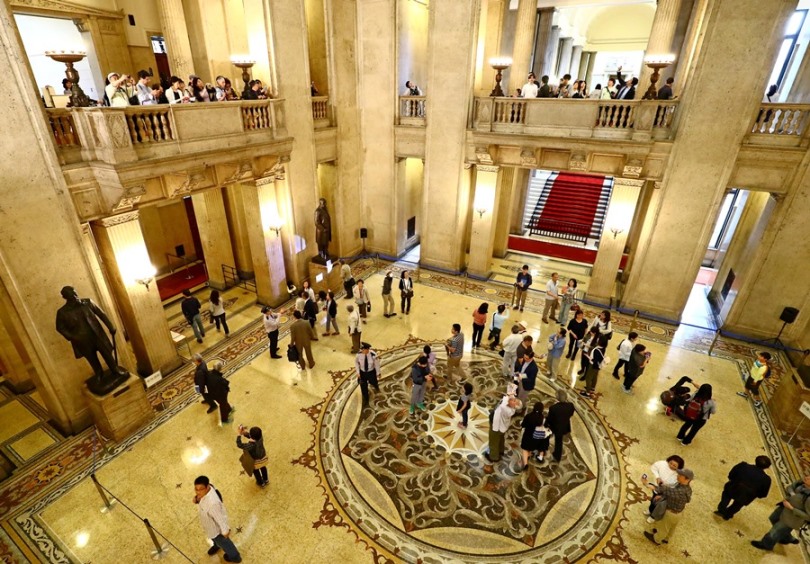 The Japan's Diet was open to public on Wednesday, May 3, 2017 as Japan marks the 70th anniversary of the coming into force of its post-war Constitution . (Photo by Masamichi Kirihara)

"The Liberal Democratic Party (LDP) will launch full-fledged new nation-building efforts along with the people," Prime Minister Shinzo Abe said in his New Year statement on January 1.
At an LDP ceremony to start business for the new year, Abe described the year not as an ordinary year of the Rooster in 12 zodiac signs. It is a special year that only comes once in every 60 years, featuring major changes. He vowed to deepen discussions on a constitution suitable for a new age and work out a new constitution.

Any country has a natural right to have sufficient military capability to defend itself. In fact, however, Japan has deviated far from such common wisdom in the international community. Above all, the Constitution has no provision on the existing Self-Defense Forces. Given the increasingly severe international environment, it is clear that Japan is urgently required to amend its constitution.
Chinese military's aggressive moves

In the vicinity of Japan's Senkaku Islands in the East China Sea, Chinese military forces have stepped up their activities. Chinese Air Force bombers have been passing the area, while Chinese government ships into which war ships have been modified have intruded the sea around the islands. Seemingly, these activities have become business as usual.

While Japan as a whole becomes insensitive to crises before it, we should be afraid of the global expansion of Chinese military power, including the construction of military facilities outside China. Chinese President Xi Jinping launched the full reorganization of the People's Liberation Army in 2015. While some turns and twists are expected, the large-scale reorganization is expected to enhance the Chinese Communist Party's control on the PLA and increase its joint operations capabilities. Xi positioned himself as the "core" of the CCP, indicating his obsession to be a strong leader.

China's challenge against the United States, 'though falling short of triggering armed conflicts, has been aggressive. Some indications of this are the recent seizure of a US naval underwater drone in the South China Sea and an aircraft carrier's deployment in the western Pacific Ocean. Particularly, US-China tension over Taiwan could directly affect Japan.
Uncertain international situation

Peter Navarro, who is to play a key role in the inner circle of a Trump administration, indicates strong suspicion on China in his book titled Crouching Tiger: What China's Militarism Means for the World.

Navarro warns that China would expel the US Pacific Fleet from Asia and shoot down US satellites. While the United States and Russia are reducing their nuclear warheads significantly, China is building a 5,000-kilometer "underground great wall" to store ballistic nuclear missiles, Navarro says, warning that history at present is going in the direction of a US-China collision.

The person poised to assume key responsibilities in the incoming Trump administration has a sense of distrust in China's dream of becoming a military power and building a new international order based on Chinese values.

As future US-China and US-Russia relations are difficult to predict, the international situation is unprecedentedly uncertain. In such circumstances, the path Japan must follow is for enhancing the Japan-US alliance. At a time when Japan can no longer depend unilaterally on the United States, the constitutional amendment is Japan's biggest challenge.
Yoshiko Sakurai is president of the Japan Institute for National Fundamentals. This piece originally appeared on JINF's website.