Jazz Up Your Video Call Wallpapers with These Cool — Kawaii — Japanese Designs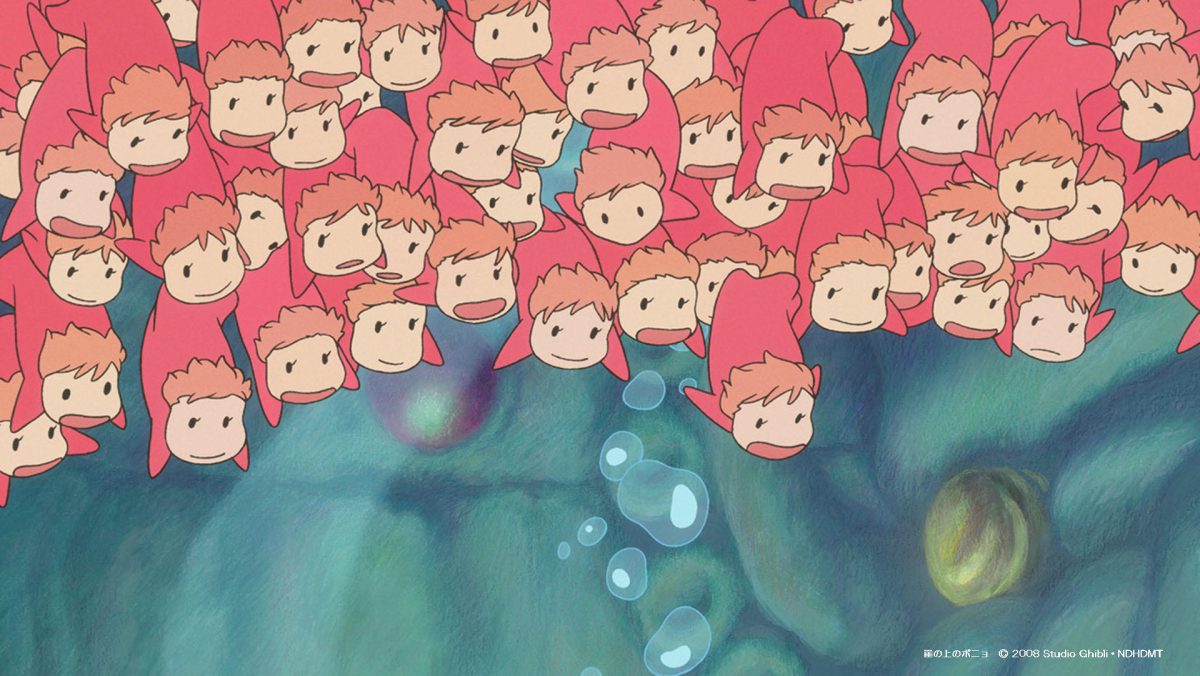 Socializing and working from home via the internet has gradually become the norm for many, and little do we know that we are secretly being judged based on the tiny rectangular representation of our homes that people can see in the background at every video chat and meeting we hold. To avoid all kinds of judgment, I conveniently tilt my laptop so the actual mess behind me does not appear on screen.
Drawing on the online socializing and teleworking trend, Japanese video game companies, animé studios, sports teams, and theme parks have taken the opportunity to share their fantasy worlds with fans, releasing free downloadable video call backgrounds to refashion and upgrade the virtual activity. (Some are available only through the Japanese language website; English websites are provided where available. All are downloadable and new ones are coming out regularly.)
Can't find that one presentable spot in your house for your next video conference? Or, want to jazz up your boring backdrop for that upcoming Zoom nomikai? These guys might have the solution for you — the choice is all yours!
Super Mario Odyssey
Plan an adventurous one with Super Mario.
Super Mario Odyssey backgrounds are available here.
Pokémon
Or with Pikachu peeking from your shoulder.
Find a Pokemon background at this link.
Final Fantasy VII Remake
Live stream from the glitzy Wall Market and other locations from their newest standalone game, released for PlayStation 4 on April 10.
Final Fantasy VII backgrounds are available here.
Monster Hunter
Join your next meeting from the world of Monster Hunter.
Monster Hunter backgrounds are available at this link.
Gundam
Gundam's got your back on your next Zoom conference.
There are several options for Gundam wallpapers. The backgrounds can be found at these links. twitter.com/gundam_info, twitter.com/gundam_unicorn, twitter.com/g_tekketsu, twitter.com/gundambd. (Scroll down the twitter feed to find the wallpapers you like.)
Evangelion
You can conduct video calls from the NERV headquarters.
Evangelion backgrounds are available here.
ONE PIECE
As Monkey D. Luffy said, "No matter how hard or impossible it is, never lose sight of your goal."
One Piece backgrounds are available at this link.
Shonen Jump: BLEACH and NARUTO
If you're a Shonen Jump fan, why not take command on your next video conference with the Espadas:
Or, plot your next meeting with the Naruto Akatsuki gang:
Backgrounds for Shonen Jump characters, including the Espadas (BLEACH) and the Akatsuki gang (NARUTO) are available here.
Godzilla
Embrace yourselves for a monstrous Zoom chat.
Backgrounds are available at this link.
Studio Ghibli
Try not to chase Chibi-totoro and Zuku into the woods.
Backgrounds including the feature photo for this article and the wallpaper shown here are available from Ghibli Studios, at this link.
Chibi Maruko-chan
Work from the Sakura Family's living room.
Maruko-chan's background is available at this link.
Doraemon
Stay home, stay safe — in Nobita's room.
Backgrounds are available at from the dora-world website, here.
Hello Kitty
Add a hint of kawaii to your next video call.
Backgrounds are available under wallpapers, downloads, at this Sanrio link.
Hatsune Miku
Schedule your meetings from the symphony room.
Backgrounds are available at twitter.com/cfm_miku.
Samurai Blue
This is a dream-come-true for Japanese national football team (soccer) fans.
Background is available at this Samurai Blue link.
Japanese Baseball League
Japanese Baseball League teams — including the Yokohama DeNA Baystars, Hokkaido Nippon-Ham Fighters, Orix Buffaloes, and Tohoku Rakuten Golden Eagles — are sharing their background sets with baseball fans.
Backgrounds are available at these links: for the Yokohama Baystars here, for the Nippon Ham Fighters here, the Orix Buffaloes here and the Rakuten Eagles, here.
Sunshine Aquarium
The Sunshine Aquarium has a collection of the cutest backgrounds for animal lovers.
Backgrounds are available at this Sunshine Aquarium link.
Universal Studio Japan
Have a Jurassic time on your next video chat!
Backgrounds are available at this link. twitter.com/USJ_Official.
This list is just a few of the many options available out there to color your background in your next video calls and conferences. Some companies are constantly updating their selections on their webpages and Twitter accounts, so keep checking back. You might find your own perfect wallpaper!
Author: Yukari Tanaka