Mao Shimada Aims for a Three-peat at the Japan Junior Championships
With a victory in Shiga Prefecture, world junior champion Mao Shimada would become the third three-time women's winner at the Japan Junior Championships.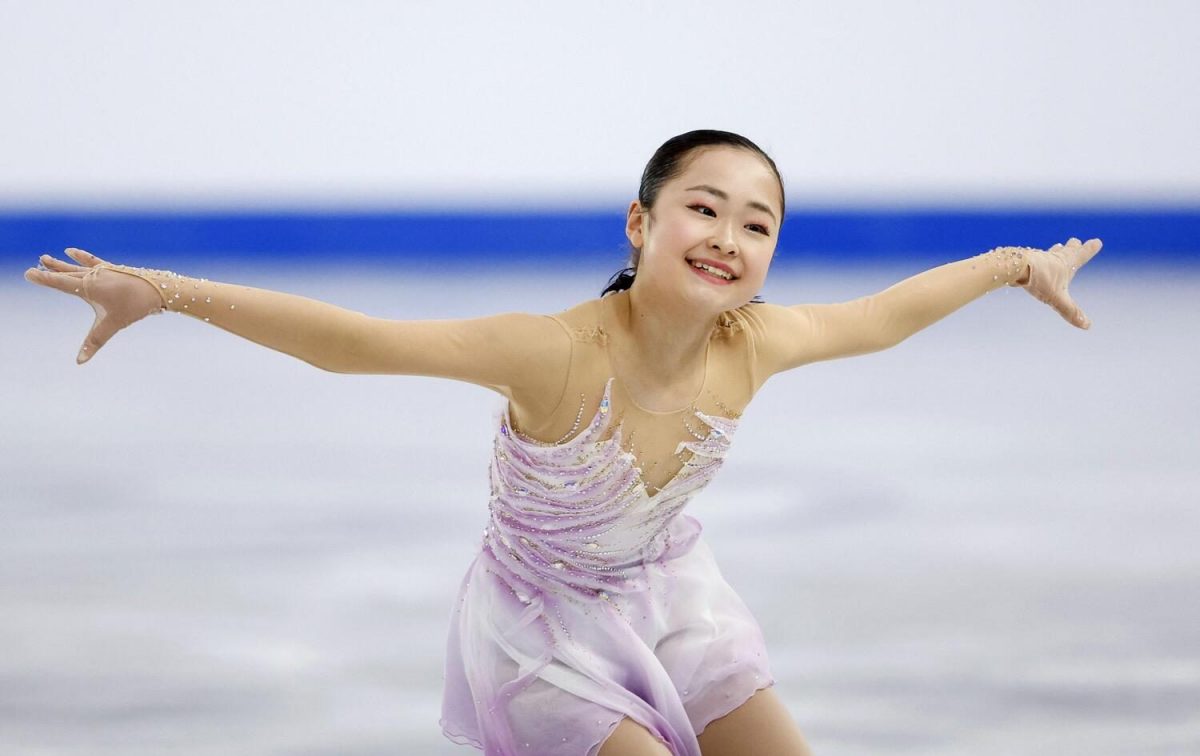 World junior champion Mao Shimada will try to win the Japan Junior Championships for the third straight time when the singles action gets underway at Kinoshita Kansei Ice Arena in Otsu, Shiga Prefecture, on Saturday, November 18.
The 15-year-old star will aim to join the likes of Shizuka Arakawa (1994-96) and Miki Ando (2001-03) as the only three-time champions in the event.
Shimada will be the favorite in a loaded women's field that will include world junior bronze medalist Ami Nakai, Junior Grand Prix Final qualifier Rena Uezono and JGP Final alternate Yo Takagi.
She was the top qualifier on the JGP circuit this season with victories in Osaka and Yerevan, Armenia in mid-September and early October, respectively. Shimada will be counting on her triple axel and quadruple toe loop (a jump she has had difficulty landing this season) to carry her to the top of the podium again.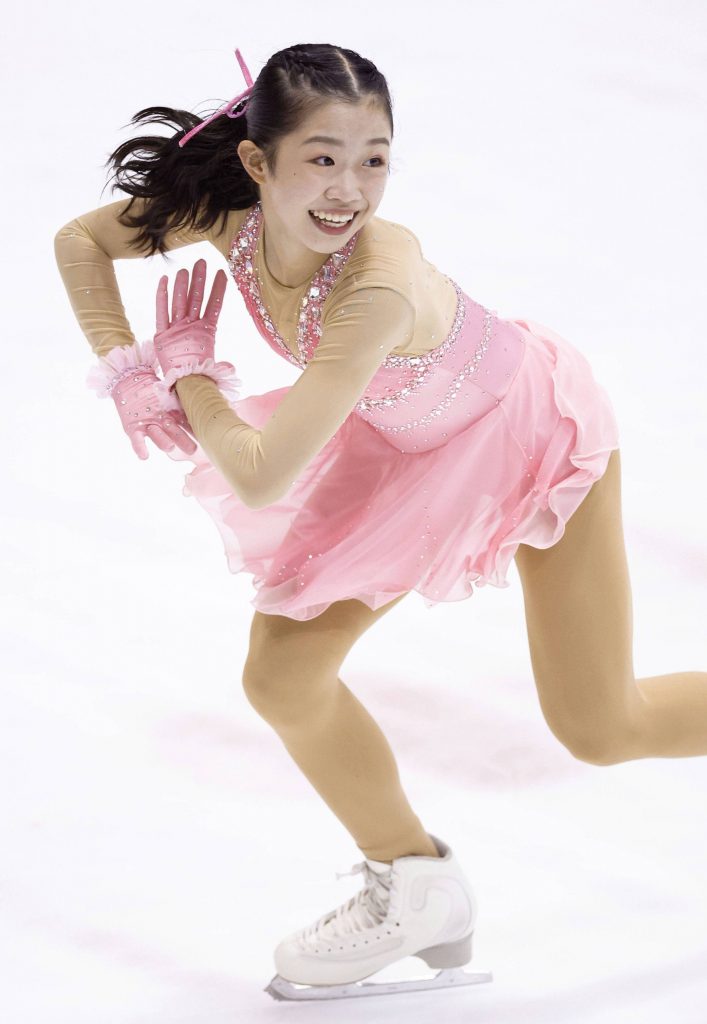 The 15-year-old Nakai was also victorious in both of her 2023-24 season JGP assignments (Bangkok, Istanbul). The Niigata Prefecture native was third at the 2022 Japan Junior Championships in Ibaraki Prefecture behind Shimada and Mone Chiba.
Uezono was impressive during her debut campaign on the JGP with a second-place showing in Istanbul in early September and a victory in Gdansk, Poland, in late September. At just 13, the Nagoya native's potential is looking sky high at this point.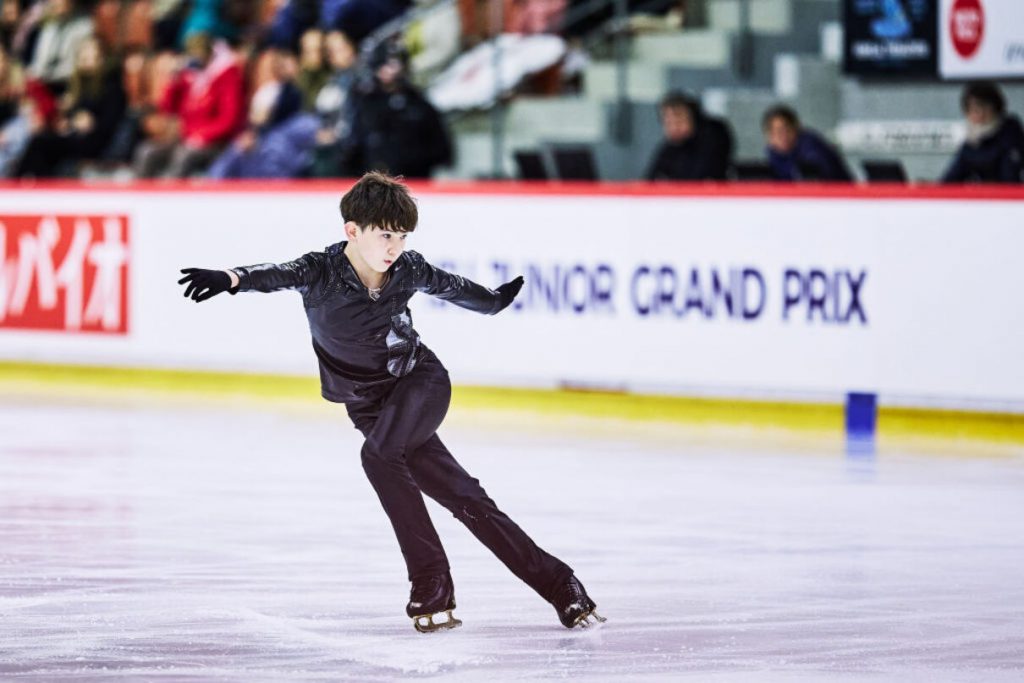 Nakata, Nakamura, Ebihara Should Vie for Men's Title
Rio Nakata, 15, will be the favorite in the men's competition after qualifying for the JGP Final as the top scorer with a win in Bangkok in late August and a second-place finish in Istanbul. Nakata struggled at the East Japan Sectionals in Hachinohe, Aomori Prefecture, in early November. He led after the short program, but was fifth in the free skate and ended up finishing second.
Nakata's prime challenge will likely come from 18-year-old Shunsuke Nakamura, who was second in the Armenia JGP after coming in eighth in Osaka.
Fifteen-year-old Daiya Ebihara should also be in the medal picture following his solid debut season on the JGP which saw him take third place in both Istanbul and Gdansk.
On Saturday, the men's singles are set to begin at 12:30 PM, with the women scheduled to take the ice at 6 PM. The top six finishers in the men's and women's competitions will be invited to participate in December's Japan Championships in Nagano, provided they are juniors. Novice skaters are ineligible to compete at the Japan Championships.
RELATED:
Author: Jack Gallagher
The author is a veteran sports journalist and one of the world's foremost figure skating experts. Find articles and podcasts by Jack on his author page, and find him on X (formerly Twitter) @sportsjapan.