Netflix's 'Giri/Haji': A New Kind of Anglo-Japanese Alliance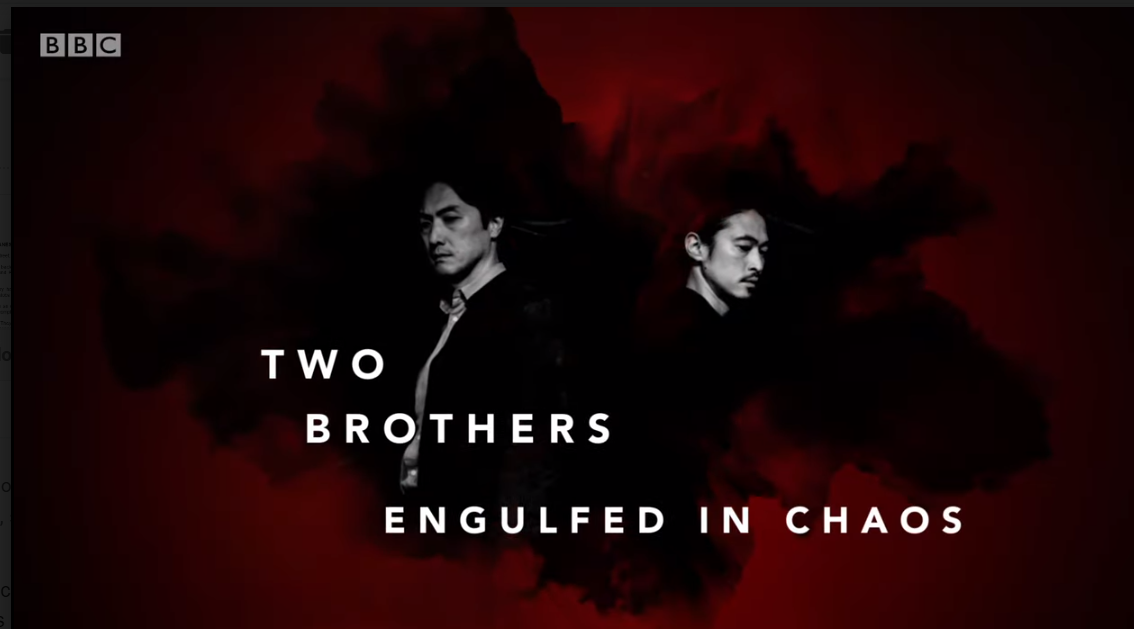 Flawed people, troubled times. Conflict in the street, conflict in the soul.
Dark secrets unravel in the neon-splattered backstreets of Soho (London) and Shibuya (Tokyo). In the concrete-and-glass towers of Fenchurch Street and Kasumigaseki. On a windswept beach in Sussex, in the mountains of Yamanashi.
Sarah Weitzmann is a British cop, disliked by her colleagues and shunted off to give criminology lectures. She has joyless sex with slobs encountered on Tinder.
Kenzo Mori is a world-weary Japanese cop on an unofficial mission to London. He hasn't smiled in years. His home life is, shall we say, complicated.
Both these human beings carry hefty burdens. They both confronted a life-changing choice between professional duty and personal allegiance. They both regret decisions they have made and have to live with the deadly consequences.
What brings them together is brokenness.
Sarah: Everything is pretty fucked, isn't it? Is there a Japanese expression for that?
Kenzo: Nanimo kamo mechakucha da.
Sarah: What does that mean?
Kenzo: It translates as "everything is messed up."
Sarah: Nanimo kamo?
Kenzo: Mechakucha da.
Sarah: Well, that about covers it.
Kenzo: I prefer "everything is fucked."
Giri/Haji, which means "Duty/Shame," is an eight-part BBC series screened last autumn in the United Kingdom, and soon to appear globally on Netflix.
A fresh and vibrant thriller, it presents Japan in a radically different way from the foreign moviemaker's usual perspective. Even in this century, films such as Sophie Coppola's Lost in Translation (2003) and Wes Anderson's Isle of Dogs (2018) have dwelt on the tired old conception of Japanese exoticism and incomprehensibility, compared to supposed Western norms.
Giri/Haji does the opposite. It brings out the commonalities. Indeed, cultural melding and blurring is the major theme, personified in the character of half-Japanese rent-boy Rodney Yamaguchi, played by the half-Japanese Will Sharpe.
In the words of writer Joe Barton, "The thing about Japanese culture is how many similarities there were [with Britain], and how that comes across… ideas about behavior, how people see you, politeness, the front that we put on, all this stuff."
On his research trip to Japan, Barton was surprised at how different the real Tokyo was from the glittering metropolis of so many films and documentaries. Once you get out of the center, he noted, "the suburbs don't feel all that different to other cities. It could be Madrid in some places, London in some places."
That perception is reflected in the cinematography. Tokyo is a vast concrete labyrinth, but so is London. Likewise, the yakuza are brutal, but no more so than Britain's crime lords — a point made by intercutting between two gangland shoot-outs taking place simultaneously on opposite sides of the globe.
The parallelism is reinforced by intertitles in both Japanese and English, and a voice-over introduction to every episode in hard-boiled, Japanese-accented English.
Japan is highly present in London, from the first scene when a Japanese businessman exchanges slippers for shoes on entering his apartment and pours himself a glass of whiskey, with St. Paul's Cathedral lit up behind him. Even the thuggish London criminal Abbott is a Japanophile who dreams of establishing himself in Tokyo.
Meanwhile, Japanese yakuza Yuto seems right at home on the mean streets of Soho, as does rebellious schoolgirl Taki. The cross-cultural relationships that develop — between Kenzo and Sarah, between Taki and a gay British woman — seem unforced. Yet we are made aware, sometimes via split screen sequences, of the action going on in Japan, whether yakuza intrigue or the problems of Mori's long-suffering wife.
Kenzo: We are not bad people. We just did bad things.
Sarah: Really, is there any difference?
Risk-Taking Yields Results
The filmmakers take big risks, commercial and artistic. The series title, made up of two unfamiliar Japanese words, is an example. The opening 25 minutes is another: the dialogue is in subtitled Japanese, with not a word of English spoken.
A different kind of risk is the startling transition of a rooftop gun battle into a surreal dance routine — more Shall We Dance (1996) than Battles Without Honor or Humanity (1973-1974).
If Japan is no longer exotic, can it still be cinematically compelling? The answer is absolutely — if the perspective is fresh enough and the human drama strong enough.
Writer Barton appears to have had no great knowledge of Japan beforehand, and therefore no preconceptions or prejudices. The idea for the story came to him from a former girlfriend, a lecturer in criminology who had noticed a middle-aged Japanese detective in her class. He took it from there.
The emotional heft — a man in a crumbling relationship moving to London — came from Barton's own personal circumstances. Such experiences are universal.
There is an obvious contrast with Rising Sun (1990), in which Sean Connery plays a professional Japan expert. Michael Crichton's source novel of the same name contains an extensive bibliography of journalistic and academic sources. The result, in both novel and film, is complete tripe cardboard characters, absurd conspiracy theories, and cliché heaped upon cliché.
Giri/Haji is helped by top-notch acting. Kelly Macdonald (Trainspotting, 1996; No Country for Old Men, 2007; Boardwalk Empire, 2011-2014, etc.) is highly credible as the prickly, insecure Sarah. Will Sharpe puts in a show-stealing performance as the self-destructive gay hooker, Rodney Yamaguchi.
On the Japanese side, the cop Kenzo Mori is played by veteran actor Takehiro Hira, and his off-the-rails brother by Yosuke Kubozuka, who also appeared in Martin Scorsese's film, Silence (2016). Both men handle the English dialogue with comfort.
Back in Tokyo, Masahiro Motoki plays the understated, conservatively-dressed yakuza boss. Once a member of a boy band managed by Johnny & Associates, Motoki is now a respected actor best known overseas for his Oscar-winning performance in Departures (2008).
Netflix Style
Today's Netflix-style TV dramas aim for movie-quality production, values, and talent, with a total running time at least four times longer than a standard cinematic feature. That brings both advantages and disadvantages. On the one hand, a gifted scriptwriter can give the primary characters more complexity and develop the secondary characters. On the other hand, there is a risk of bloat and loss of story momentum.
Joe Barton admits that character development is his forte, not neat plotting. If you are bothered by coincidences and implausible twists, Giri/Haji may not suit you — but neither would the novels of Charles Dickens.
As you'd expect from a tale of cops-and-gangsters, there are some familiar tropes, such as a pinkie-slicing yakuza ("A little more off, please!"), murder by samurai sword, and a comical cockney villain who could have stepped out of Lock, Stock and Two Smoking Barrels (1996).
Giri/Haji works because of the empathetic, in-depth depiction of the characters, both British and Japanese, and the dilemmas they confront. Everyone is in trouble. Everyone hurts.
We are different. We are the same. We are connected.
Let's hope that another season is on the way for this pioneer of the genre of Anglo-Japanese noir.
Author: Peter Tasker