North Korea: Give Us Back our Children and Let's Build a Future Together
North Korea: Give Us Back our Children and Let's Build a Future Together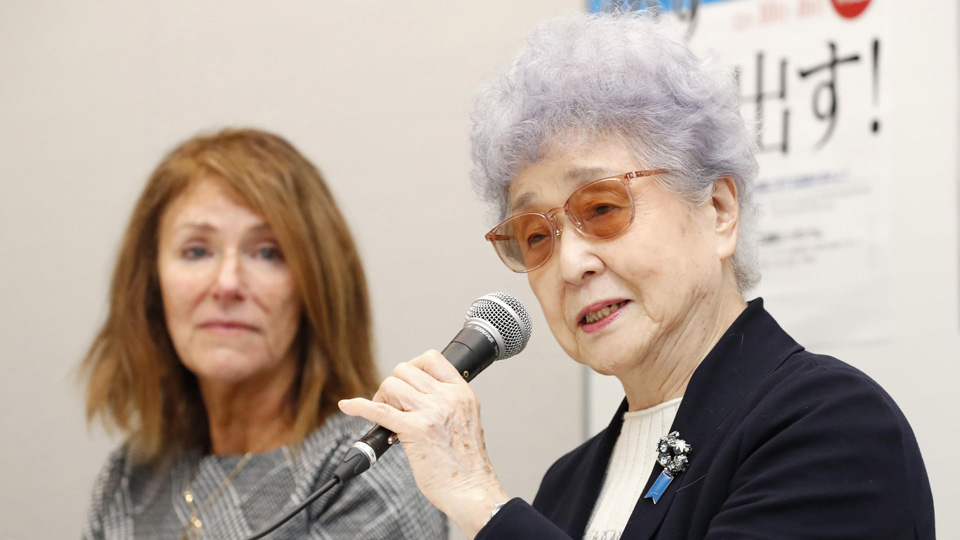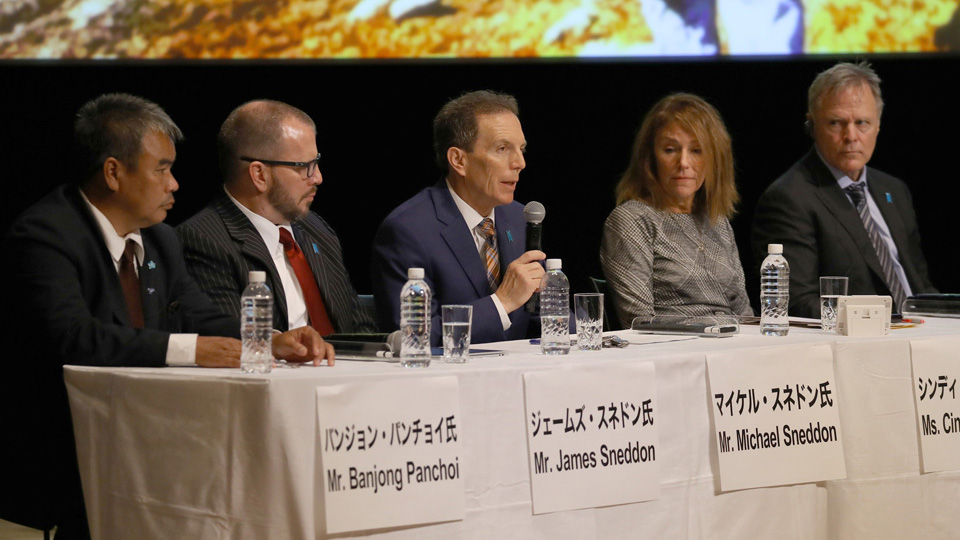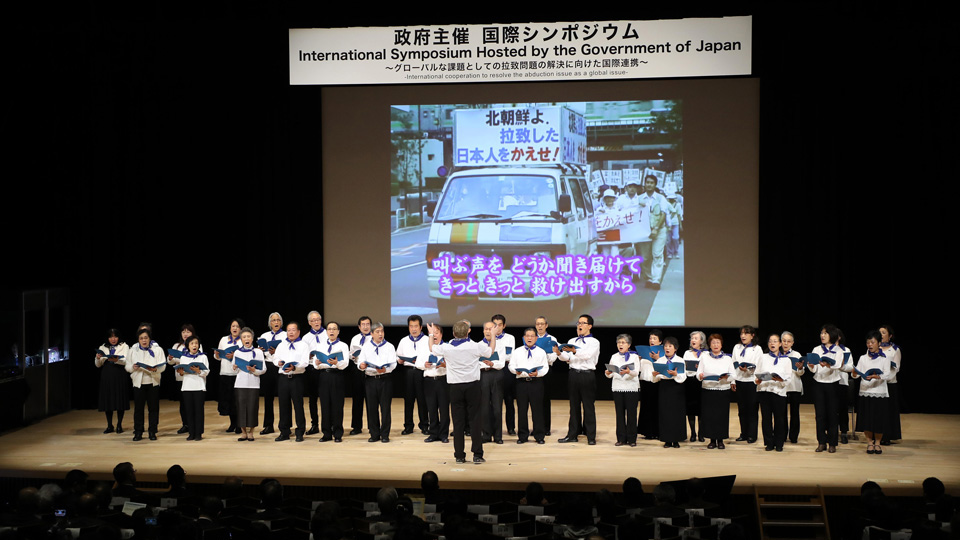 Their children were snatched from them ruthlessly decades apart, but when they first met, one mother said of the other, "just by looking into her eyes, I knew." "We're both moms and we gave all of ourselves to our kids. Our children's life is more important to us than our own."
Although they are from different countries and don't speak the same language, Yokota Sakie (13-year-old daughter Megumi abducted in 1977) and Cindy Warmbier (21-year-old son Otto detained and tortured to death in 2016), share in common the experience of the unique brand of intensely inhumane cruelty which North Korea inflicted on both families and their compatriot – the state-sponsored abduction and torture of their children.
Their experiences are but two of hundreds represented at a December 14, 2019 Japanese government symposium on international cooperation to resolve North Korea's abductions of Japanese and other foreigners as a global human rights issue. It is an issue that has gone on far too long, said Professor Lee Jung Hoon and other symposium panelists.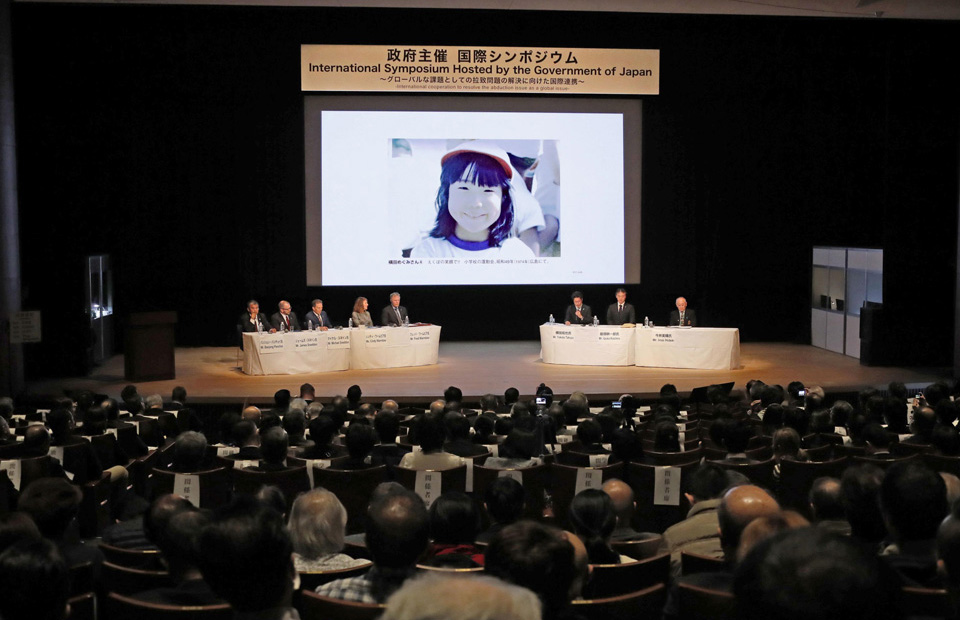 They were referring to the 2014 report (COI) of the U.N. Human Rights Council Commission of Inquiry on Human Rights in the Democratic People's Republic of Korea (DPRK, or North Korea), which found human rights abuses in North Korea at the level of crimes against humanity. Among the concerns listed were the ongoing "crimes committed against persons from the Republic of Korea, Japan and other countries who were systematically abducted or denied repatriation…" [at p. 352] The COI report noted that the "In the DPRK, international crimes appear to be intrinsic to the fabric of the state." And added that "The fact that such enormous crimes could be going on for such a long time is an affront to universal human rights."
The Chief Cabinet Secretary and Minister in charge of the Abduction Issue Suga Yoshihide, speaking for the Japanese government, pointed out the significance of the issue when he delivered his opening remarks at the symposium, saying:
"The abductions issue is the most important issue of the Abe Cabinet. It is the key issue related to our sovereignty and the lives and safety of the people in Japan as well as a challenge that should be proactively addressed and resolved with national responsibility."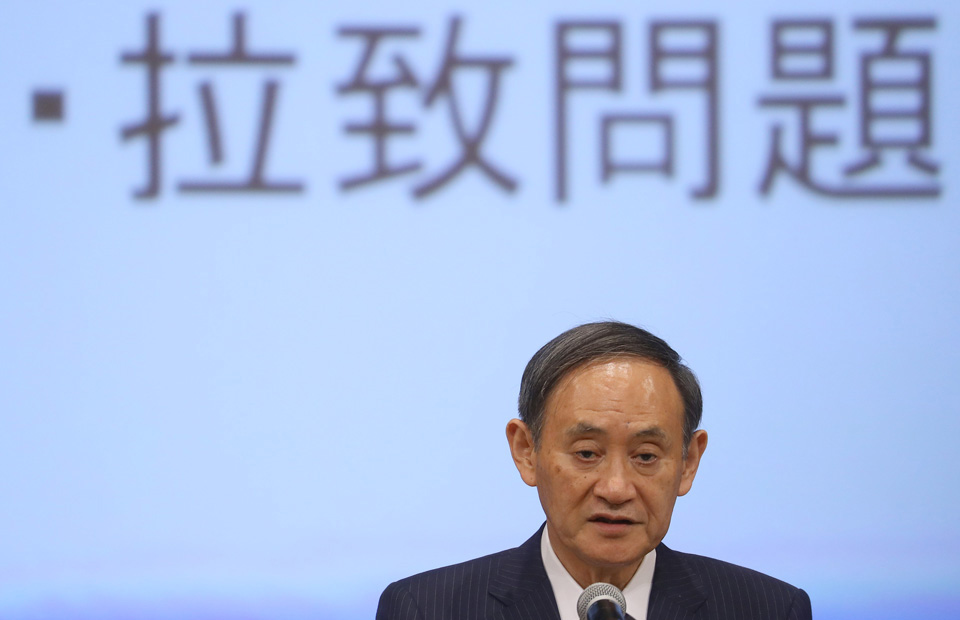 It Began with their Children
There are names to go with the children whose bright futures were stolen from them. David, Anocha, Yutaka, Kyoko, Megumi, Minoru, Yaeko, Shuichi, Rumiko, Miyoshi, Toru, Kaoru, Tadaki, and Keiko, to name a few who have not been allowed to return. Otto returned, only to die soon thereafter of injuries sustained in North Korea. There are also Hiroshi and hundreds of others whose disappearance, it is suspected, is related to North Korea. There are over eight hundred suspected cases of North Korean abduction from Japan, several thousand from South Korean, and dozens of other known and suspected cases in other countries, including Thailand, South Korea, Romania and the United States.
Yokota Sakie's daughter Megumi was 13 years old on her way home from junior high school, when she was abducted by North Korean agents acting under the regime's policy to collect foreigners to be tools of the state. Taguchi Yaeko was a 22-year-old young mother raising a two-year-old daughter and one-year-old son in Tokyo when she was abducted by North Korean agents and taken out of their lives.
Megumi's brother Takuya and Yaeko's son Koichiro, along with Imai Hideki, whose brother Hiroshi (a high school senior in 1977 and one of the hundreds of Japanese missing persons probably related to North Korea), spoke at the symposium about the anger, helplessness and pain Pyongyang's policies have inflicted upon them, their parents and all of the other Japanese families.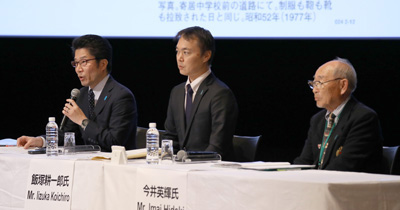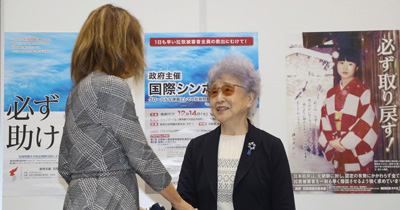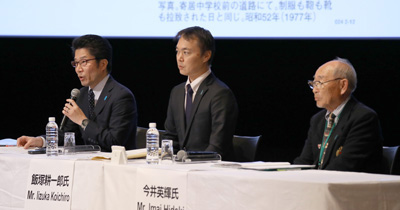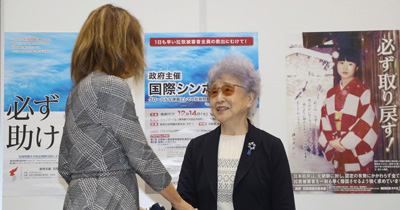 Abducting talented young adults from neighboring countries and causing them to disappear from the face of the earth was part of North Korea's state policy from the 1970's or earlier. Most of those deprived of their futures have yet to be freed. There are also many cases of bright and young non-Japanese men and women kidnapped from third countries. These non-Japanese victims were represented at the December 14 symposium by the powerful voices of their families.
Mr. Banjong Panchoi spoke on behalf of his aunt, Anocha Panchoi, a lovely young woman from rural Thailand who was working in Macao when she caught the attention of North Korean agents and disappeared into the murky smog of the hermit nation. Her family didn't know where she was until they watched Thai television news reporting an abduction of a Thai woman called Anocha to North Korea, and learned that the source of the news was Mr. Charles Robert Jenkins in 2005.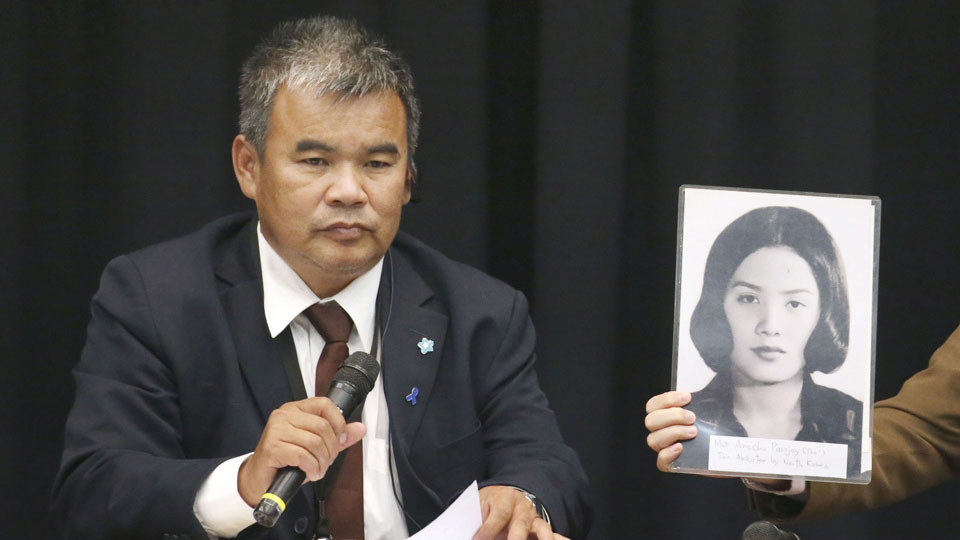 The linguistically talented young American, David Sneddon, was fluent in Korean and about to enter law school in his home state of Utah. Then he disappeared in Southwestern China after hiking the Tiger Leaping Gorge in August 2004. Reports over several years from a wide variety of sources suggest he was plucked as an English teacher for the Pyongyang regime after the American army deserter, Charles Jenkins, was let out of North Korea to join his Japanese abductee wife a few months earlier. His two brothers, Michael and James Sneddon, spoke at the Tokyo symposium on behalf of their family and for David himself, expressing their concern for his well-being as well as that of all of the North Korean people whose human rights have been trampled by the Kim regime.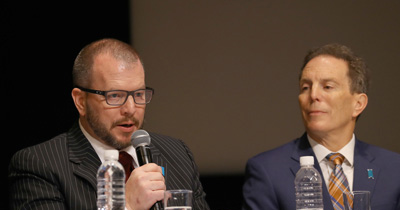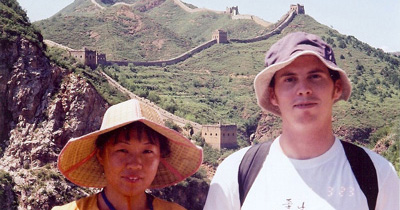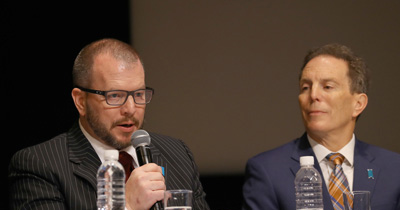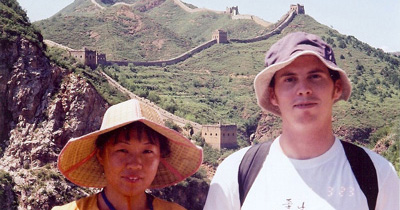 Otto's case was different. In 2016, the son of Cindy and Fred Warmbier was on a rare student tour for youth to North Korea. Being a young American from near Washington, DC, he attracted the attention of North Korean officials who arrested him, then tortured him so badly he couldn't live without life support. North Korea allowed his return after the U.S. sent an envoy to retrieve him, but Cindy and Fred Warmbier's son died days after reaching U.S. soil. His parents expressed the agony of their experience at the December symposium, noting the nearly half-century of human rights abuses carried out by North Korea, asking why the international community had not put a stop to them earlier. They also spoke about actions they are taking on their own to hold the Kim regime accountable for its crimes.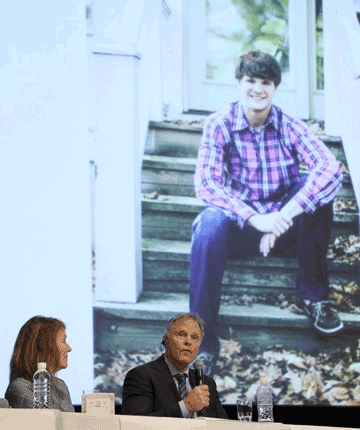 These children and young adults shared in common their very apolitical and innocent ordinariness. Yet they disappeared from the civilized world like smoke, carted away to a country that denied their existence for decades, and for most of them, denies it still, today.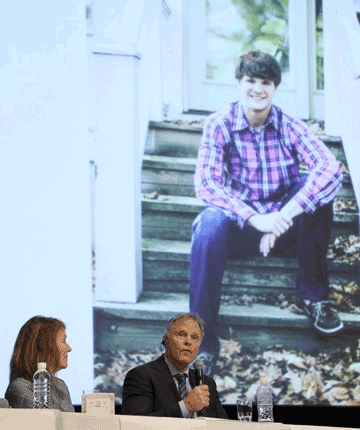 Younger Generations Search for Resolution
The victims are aging and so are their families in Japan. Yet, time does not let the pain grow more bearable, or the criminal offense less horrific.
More than ever before, it is the younger generations who are carrying on the battle for return of their loved ones and compatriots. Asking the question, 'What if it was me', children from all over Japan now ponder the meaning of the abductions- and how they would feel if they were the ones who had been abducted.
Nearly 4100 students participated in a nation-wide essay contest. Outstanding performance award winners were invited to visit the seaside area where one of the Japanese abductions took place. The essays by Japanese junior and senior high school students were a powerful reminder of the potency of human rights and individual freedoms regardless of age. Michael Sneddon, speaking for the families of international victims, lauded the Japanese government for its initiative in organizing the contest, saying it was: "a wonderful example of young people working to make a difference in the world."
Funato Miho, a student from Gifu City's Nagara Junior High School and about the same age as Yokota Megumi when she was abducted, won the first prize for junior high school students. Speaking to the press after the event, Megumi's brother Takuya said, "it was almost like seeing my sister when she was 12 years old."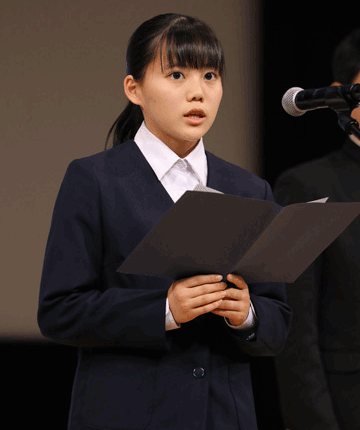 In her moving essay, Miho vowed to use what she had learned about the abduction of Megumi, to "investigate events which violate human rights, including the issue of Japanese abduction by North Korea and disseminate the information to people." She captured the essence of the international nature of the issue when she said, "We want to create a future where we value each other's human rights without discrimination and prejudice."
The winner of the high school essay competition was Nagasawa Akiyoshi Patty, from Yamagata Higashi High School in Yamagata prefecture. Referencing the small wooden boats that washed ashore near his hometown, he expressed the concern that North Korea's human rights violations continue to this day,:
With the aging of victims and their families, there is no extension of time to help the victims return home as soon as possible. Prime Minister Abe says that he will act boldly without missing any chances, based on a calm analysis, and directly face Mr. Kim Jong Un without any conditions to solve the abduction problem. The Japanese government will talk with North Korea with a strong determination. It must be the voices of each of us that support the Japanese government's determination facing with North Korea."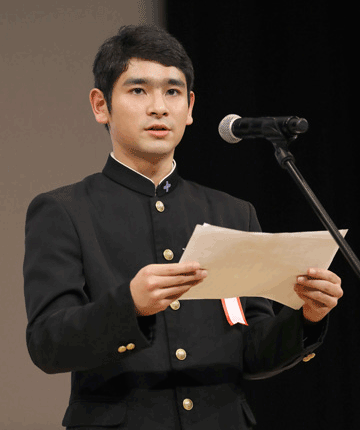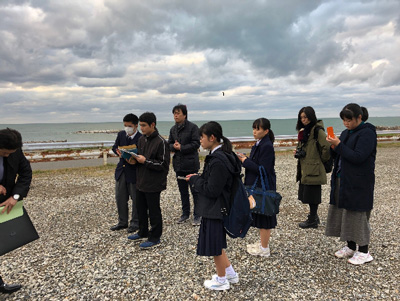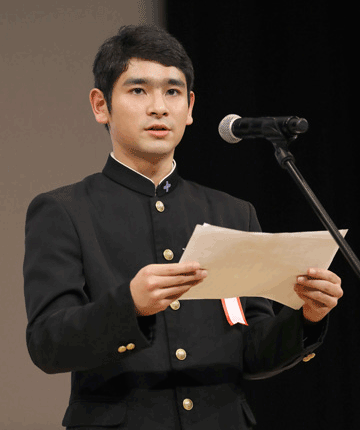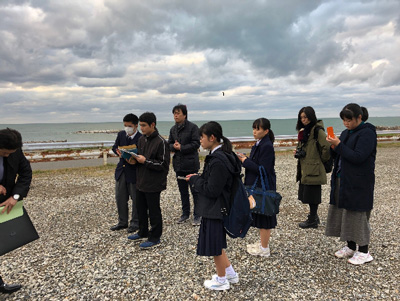 It is not uncommon for the subject to be among those taught when studying international affairs at universities across Japan. Human rights affect even the young, as highlighted by the cruel abduction of 13-year-old Megumi. In the audience there was a large group of university students, soon-to-be teachers in the Faculty of Education at the University of Fukui. They were paying close attention to the themes and sentiments expressed while considering how best to introduce the concepts of human rights – and North Korea's atrocities – to the future generations of student in their classes.
Singing to the families of the victims at the December 14 symposium, two dozen students from the Tachikawa City 7th Junior High School, near Tokyo, relayed the pain of the abductions and hope for resolution through song as they serenaded the families of the victims at the December 14 event. One young singer, about the age of Megumi when she was abducted, gave poignant voice to the terror Megumi must have felt when she found herself confined in North Korea and cut off from her life and loved ones in Japan.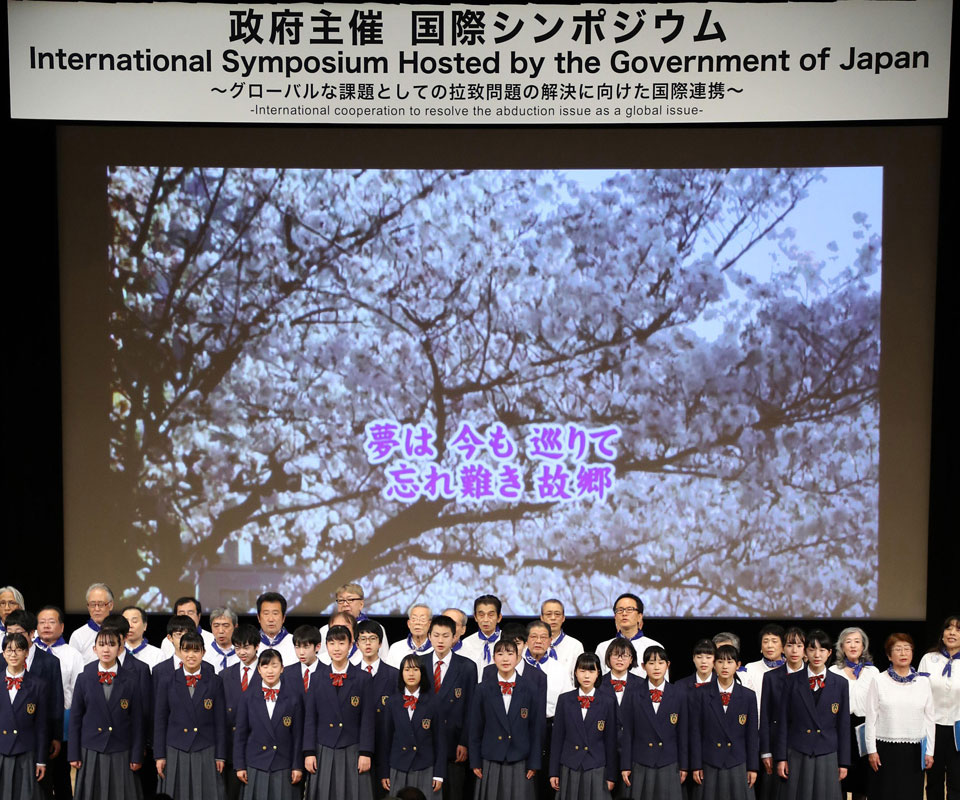 These are children who with their classmates, friends and compatriots, are determined to carry on the struggle for return of the victims.
Expert Perspectives
Mr. Greg Scarlatoiu, executive director of the Committee for Human Rights in North Korea – a non-partisan NGO recognized by the United Nations, moderated a panel of international experts from different regions. Each expert emphasized that human rights is the key to unlocking North Korea's future potential in the community of nations – and resolving all issues.
The tone was set when Mr. Scarlatoiu pointed to Japan's now decades-long endeavor to uncover the truth about the abductees, and the international community's search for "ways to tackle North Korea's nuclear weapons, missiles, and human rights violations." He reflected that: "Three decades after that new dawn of freedom [the fall of the Berlin wall], North Korea's Kim regime continues to commit crimes against humanity, to deny the fundamental human rights of its people."
The panelists included Japanese scholar Isozaki Atsuhito, Associate Professor at Keio University, Bruce Klingner, Senior Research Fellow at the Heritage Foundation in Washington, DC and Professor Lee Jung Hoon, former South Korean Ambassador-at-large on North Korean Human Rights.
Warnings were expressed about avoiding missteps of the past and failed patterns of Western countries' previous negotiations. Professor Isozaki pointed out that while the diplomatic problems caused by the abductions created an "unpleasant situation," they could not be avoided. Mr. Klingner delivered a cogent warning, saying:
[E]uphoric claims of breakthroughs turned out to be premature and a hope for negotiated settlement has now been replaced by pessimism and concern of a return to provocations, tensions and potential for military conflict. In fact, there has been no progress towards denuclearization, nor any degradation of the North Korean military threat to the United States and its allies. Pyongyang continues its nuclear and missile programs unabated."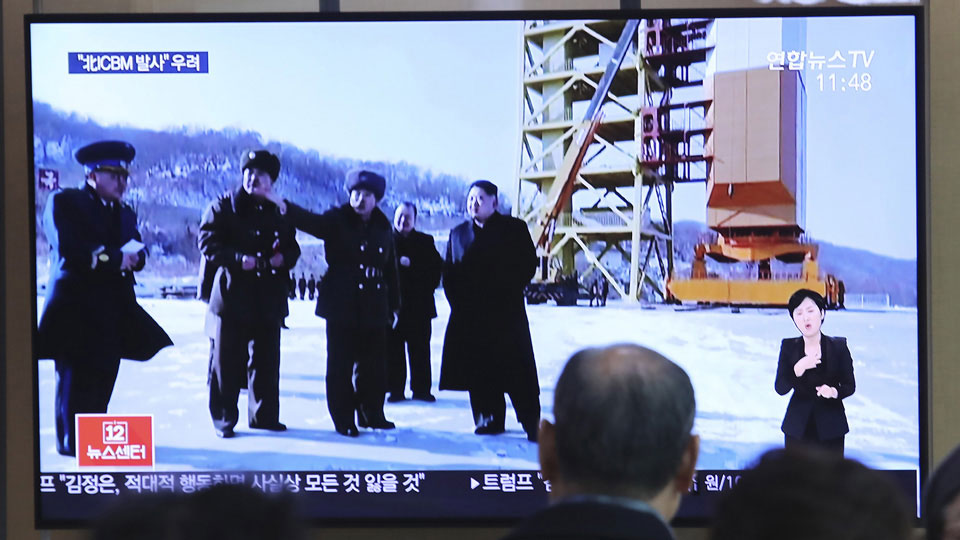 There was some applause for the strong international sanctions and more unified international approach to enforcement with its UN partners. But each time, emphasis returned to using sanctions to make progress on human rights. As Mr. Klingner affirmed:
Often overlooked or sacrificed in our quest for denuclearization are upholding human rights principles. Downplaying North Korean human rights violation to gain diplomatic progress runs counter to our values and sets a poor precedent for negotiations. We should refuse to ignore North Korea's human rights atrocities.
And, he added, "We should not forget that Kim Jong-un is on the U.S. sanctions list for human rights violations."
His view was echoed by the advice of Professor Lee Jung Hoon, who said:
It's extremely important that we maintain our focus on North Korea's human rights issues because when it comes to North Korea's news these days, the media's attention is dominated by either its nuclear and missile provocations or Kim Jong-un's on-and-off relationship with President Trump."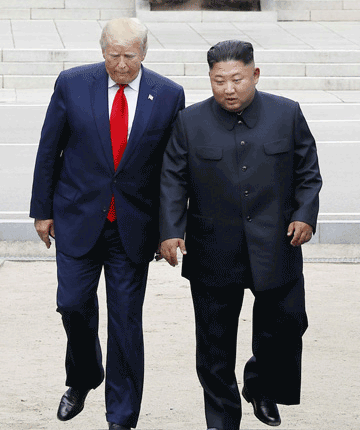 Putting the problem into a more historical context, Professor Lee added,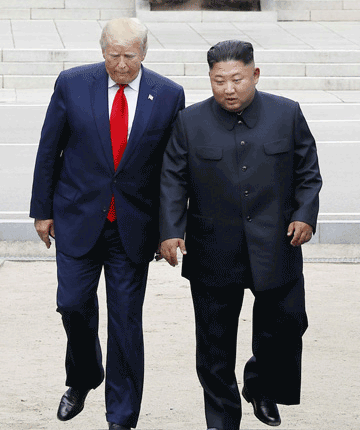 When you think about it, it's pretty incredible that human atrocities are still pervasive in North Korea. Since the end of World War II, the international community vowed never to let Auschwitz and Treblinka to happen again."
International Search For Solutions
The abduction issue, led by Japan, brought together the international community in 2019, diplomatically and in public seminars and meetings on the subject co-hosted by Japan and its partner countries.
Mr. Scarlatoiu summed up the recommendations of the panel of experts, reminding the audience that "diplomacy and the search for accountability are not mutually exclusive." Referring to a statement by Mr. Klingner, he added: "We have our own U.S.-North Korea Sanctions and Policy Enforcement Act, and of course, [Mr. Klingner] very importantly reminded this gathering that there can be no normalization with North Korea without taking human rights into account."
Mr. Scarlatoiu then brought up the powerful recommendation out of the panel for "the vision of a monumental global campaign addressing North Korean human rights, a global campaign on par with the campaign to bring down South Africa's apartheid in the 1980s."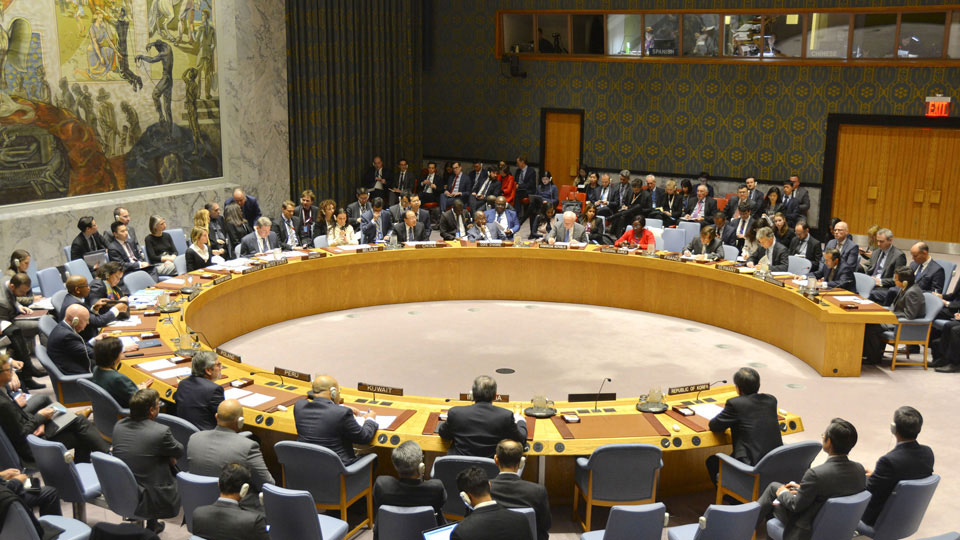 The organization of the families themselves and representatives of their support group, the National Association for the Rescue of Japanese Kidnapped by North Korea (NARKN), spoke out, held seminars and meetings inside Japan and around the world to educate the public on the abductions and other North Korean human rights issues.
At their annual North Korean Human Rights Week seminar on December 13 at the conference room of the Upper House Parliamentary Building of the National Diet, the experts they featured brought attention to the many ways the issue of North Korean human rights abuse has been incorporated into the laws, policies and institutions of the United Nations, United States and the European Union in this effort. However, they also pointed out ways sanctions are skirted. An example provided is Beijing's promotion of tourism to North Korea, which provides foreign currency to North Korea but is not in violation of international sanctions.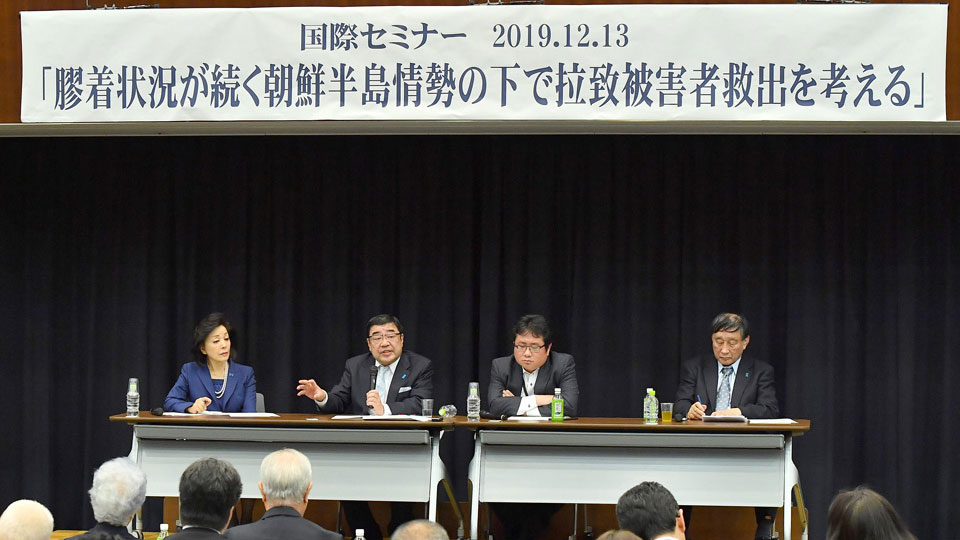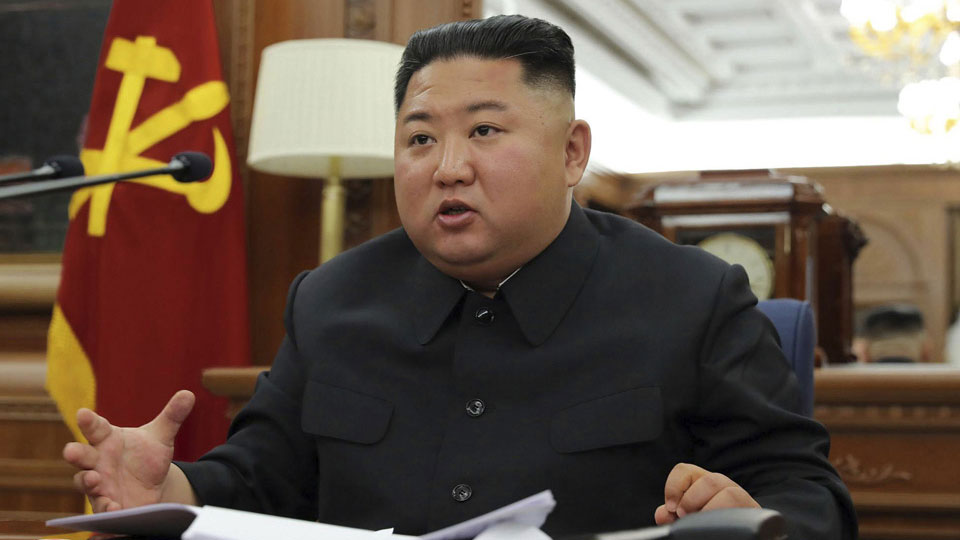 Joining the sentiments of the families of victims at the December 14 symposium, Professor Lee Jung Yoon called for the remaining abduction victims to be "returned without delay." He summed up the sentiments of symposium participants, saying: "The return of all abducted Japanese and foreign nationals may well prove to be a litmus test for whether the 20th century's hard work, hard won victories for human dignity continues to matter in the 21st century."
The Door is Open – Why Not Walk Through
There is no room to condone the abuses North Korea has been committing against its own people and those Japanese, Thai, Americans, Chinese, South Koreans and others. But the door is open to resolve the issues through peaceful means.
Prime Minister Abe Shinzo and his cabinet have been clear and consistent since they came into power, that resolution of the abduction issue and the immediate return home of all abduction victims together is the government's top priority. The prime minister has vowed the issue will be resolved during his term in office.
As the Reiwa Era opened on May 1, 2019, the prime minister offered an unprecedented opportunity to North Korean leader Kim Jong Un: to meet him for discussions with no preconditions.
Prime Minister Abe delivered the message publicly in his first interview of the Reiwa era, and followed it up in every bilateral meeting he held with international leaders throughout 2019.
Considering the prospects for resolution and aid to North Korea, Prime Minister Abe emphasized: "A resolution to the abduction issue will be equated, first of all, with a step toward normalization of bilateral diplomatic relations based on the Japan-North Korea Pyongyang Declaration."
Chief Cabinet Minister Suga repeated the message in meetings with officials and in public statements at the United Nations and in Washington, DC in May, 2019. He pointed out: "North Korea is blessed with untapped natural resources and a diligent workforce that could greatly enhance productivity. If North Korea chooses the right path, it could draw a bright future for itself."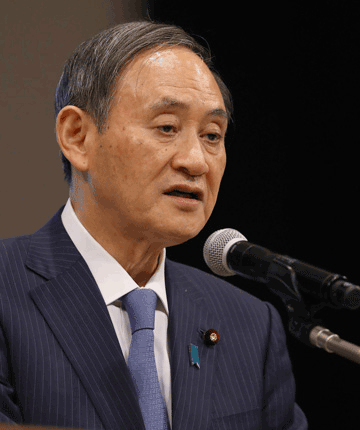 North Korea is a signatory to the Charter of the United Nations and the Universal Declaration of Human Rights. There will never be a better time to walk through the door of implementing the obligations it signed onto.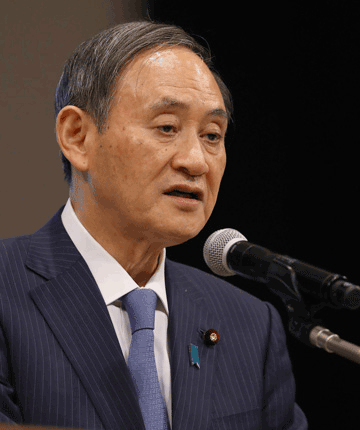 The door has been opened. Why not walk through now to create a bright future for North Korea and harmonious environment for Northeast Asia?
Author: JAPAN Forward
End

All Official titles cited in the text are as of December 2019