[ODDS and EVENS] FIBA Basketball World Cup Puts Spotlight on Japan's 3-Point Shooting
Preparing for the FIBA Basketball World Cup, Japan has emphasized a perimeter-based offensive attack in several exhibition games.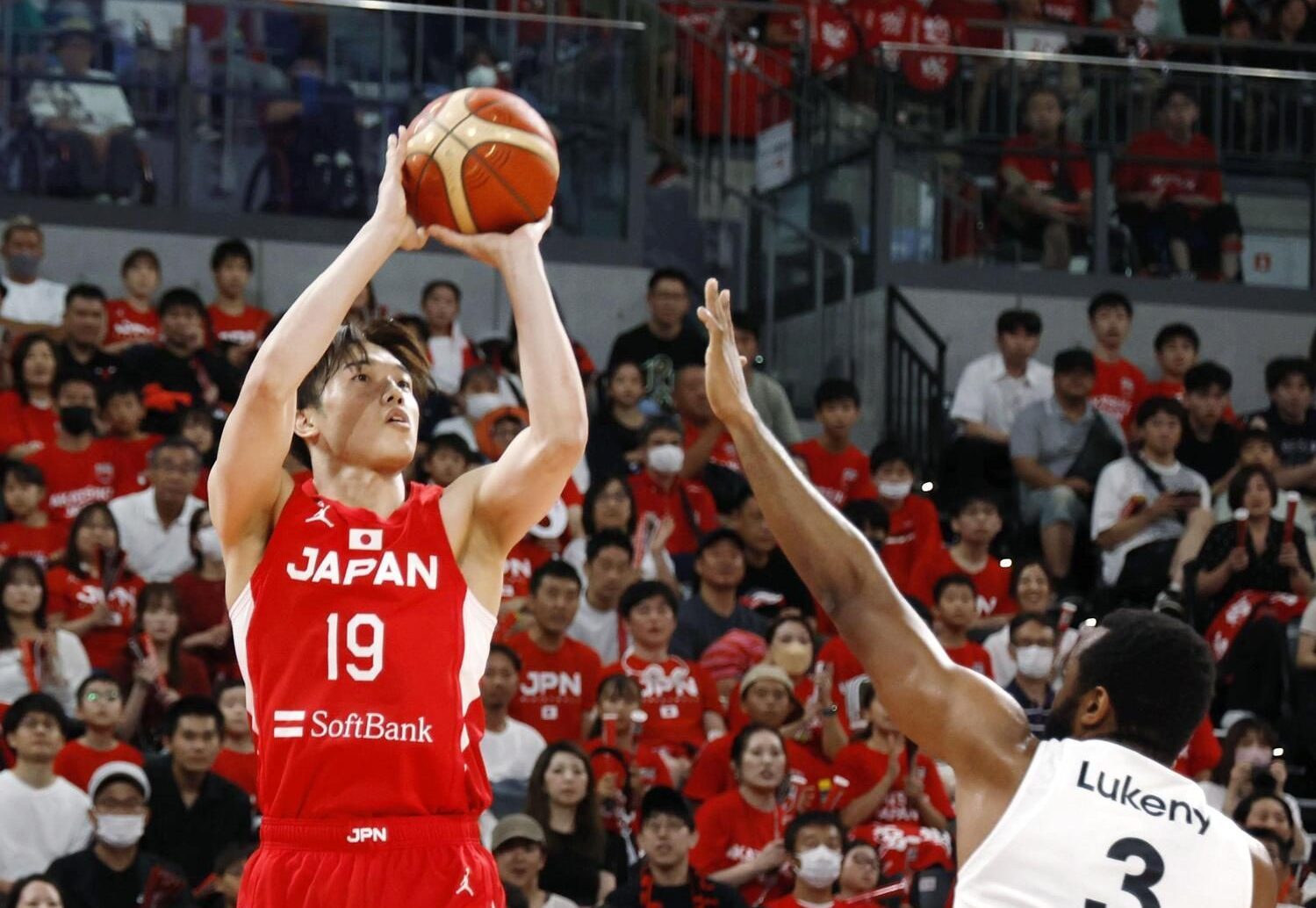 Read the full story on SportsLook - [ODDS and EVENS] FIBA Basketball World Cup Puts Spotlight on Japan's 3-Point Shooting
In the run-up to the FIBA Basketball World Cup, the Japan men's national team's run-and-gun offense has been on full display.
Head coach Tom Hovasse's squad emphasizes 3-point shots over 2-point shots. And the team's offense places a greater focus on a perimeter-based attack.
Akatsuki Japan, as the national team is also known to its spirited supporters, launched 41 3-point attempts (and 11 sailed through the bottom of the net) in a 75-65 victory over Angola on Tuesday, August 15 at Ariake Arena. It also made 10 of 19 shots from inside the 3-point arc.
Sharpshooter Keisei Tominaga, who is entering his senior season at the University of Nebraska, had a game-high 20 points, including 6 of 14 on 3s, in 21-plus minutes against Angola. Tominaga sank the first shot of the game, a 3-pointer, from near the right corner. Moments later, he buried another 3 from the left baseline, showcasing his comfort zone as a shooter.
This exhibition game against the world's 41st-ranked team provided a glimpse of Japan's overall offensive strategy: Get the ball to its top 3-point shooters as often as possible.
It's not a revolutionary concept in the modern era, of course, as teams spread the floor and deploy capable outside shooters at each position.
During preparations for the FIBA Basketball World Cup, world No 36 Japan's players have gained confidence and greater awareness of one another's strengths and tendencies on the court. This, in turn, has solidified the national team's playmaking abilities.
Preparations for the FIBA Basketball World Cup
Indeed, familiarity is an important aspect of getting ready for the 32-national global tournament, which tips off on August 25 in Okinawa City, Indonesia and the Philippines. Japan plays host to Germany, Finland and Australia in Group E matches at Okinawa Arena on August 25, 27 and 29, respectively.

To its credit, the Japan Basketball Association worked effectively to line up a steady flow of games for Akatsuki Japan in the weeks before the FIBA Basketball World Cup.
Those games have delivered example after example of how Hovasse wants his team to play.

In games against Taiwan on July 8 and 9 at Hamamatsu Arena, Japan was 21-for-47 and 9-for-40 from 3-point range in 108-86 and 92-56 victories. Japan attempted 28 2-point shots in the series opener and 33 from inside the arc in the rematch.
Continue reading the full story on SportsLook.
Author: Ed Odeven
Find Ed on JAPAN Forward's dedicated website, SportsLook. Follow his [Japan Sports Notebook] on Sundays, [Odds and Evens] during the week, and Twitter @ed_odeven.