[ODDS and EVENS] Masahiro Tanaka No Longer Fits in Yankees' Plans
After a successful seven-year run with the Yankees, the popular pitcher is a free agent and appears on the verge of rejoining the Tohoku Rakuten Golden Eagles.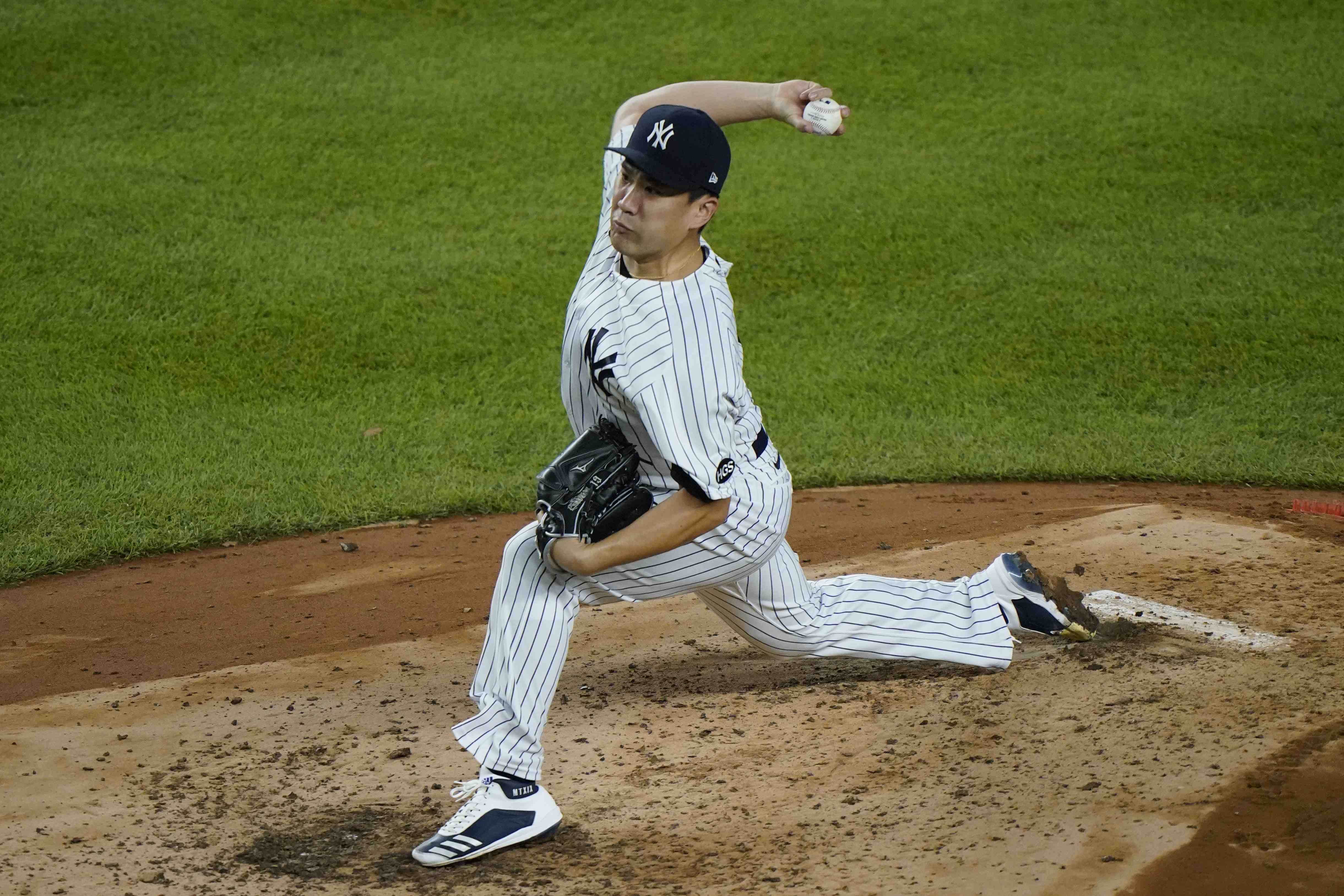 ~~
It's hardly surprising that the Bronx Bombers haven't prioritized re-signing Masahiro Tanaka in a New York Minute.
After all, the New York Yankees prioritize one thing: winning World Series titles, and every year that ends without a championship is deemed a failure by the team's win-at-all-costs ownership.
And there have been a lot of seasons that fit that description in the 21st century for Major League Baseball's most storied franchise. In case you'd forgotten, the 27-time champion Yankees have won only two World Series titles this century, completing a three-peat in 2000 (the team's last crown during the Joe Torre era) and in 2009 (under Torre's managerial successor, Joe Girardi, in the team's first season playing in the new Yankee Stadium).
Longtime front-office executive Brian Cashman's chief operating philosophy consists of dangling as much money as possible to as many potential free-agent signees as possible. It's akin to continuously throwing darts at the board, believing that you'll eventually hit the bull's eye. And a revolving door of players is often attached to this methodology.
Other big-money teams, of course, operate with similar philosophies. But the Yankees are always among the top two or three spenders, reeling in new additions, especially younger players, to the roster with massive contracts.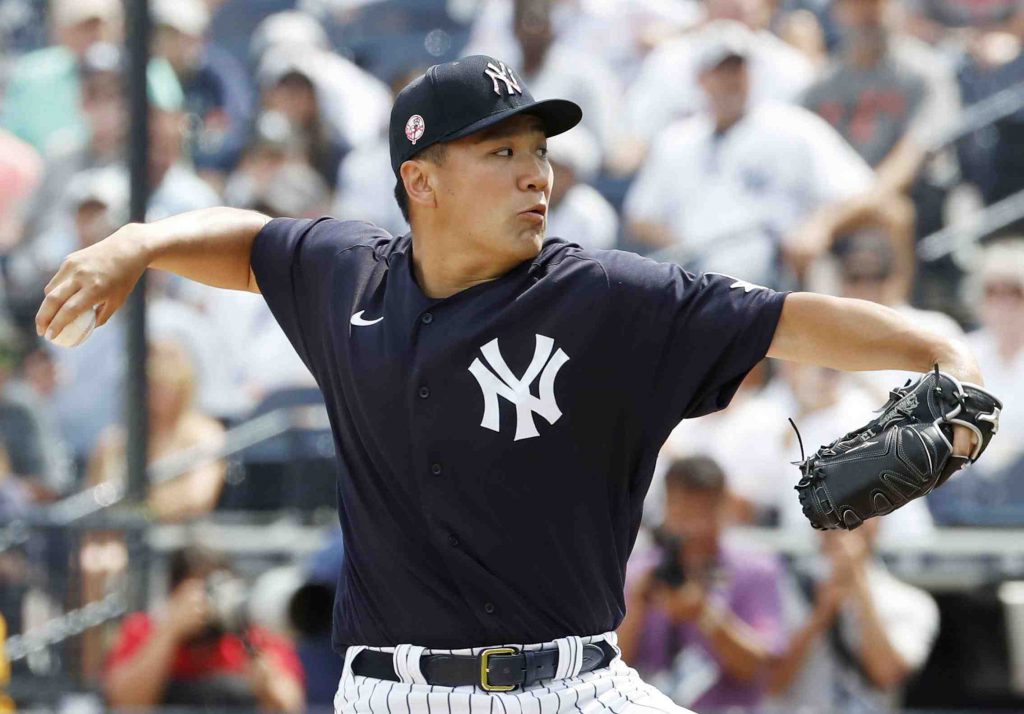 Seven Years with New York
Tanaka was one such lucrative acquisition in January 2014, when he signed a $155 million USD, seven-year contract with the Yankees. His move to the Big Apple came after he had established himself as a premier pitcher for NPB's Tohoku Rakuten Golden Eagles (2007-13), including a jaw-dropping 24-0 record with a 1.27 ERA in 2013.
When the signing was announced, Cashman proclaimed on a conference call, "This is an exclamation point that's been made today that our work was not complete or finished in terms of trying to put in a team that people could at least talk about having a shot to take a run at qualifying for the playoffs and playing into October."
Tanaka thrived in a Yankees uniform. The dependable hurler compiled a 78-46 record with 991 strikeouts in 1,054 innings in his seven seasons with the Yankees, never finishing with a losing record. He went 13-5 in 2014 and had his best season two years later, going 14-4. In the COVID-19 pandemic-shortened 2020 campaign, he was 3-3 in 10 starts.
The Yankees failed to qualify for the playoffs in 2014 and 2016. They lost in the American League Championship Series twice during Tanaka's seven years with the club, falling to the Houston Astros in 2017 and '19.
Now it appears Tanaka will be returning to Rakuten. He's been holding talks with the Pacific League club about a contract and contractual talks "will enter into final negotiations," Sankei Sports reported on Monday, January 25.
In December 2016, the Yankees signed left-handed closer Aroldis Chapman to the largest-ever contract given a relief pitcher, a five-year, $86 million USD deal.
More notably, in December 2019 the Yankees received prized pitcher Gerrit Cole's signature on a $324 million USD, nine-year contract, the largest per-year salary in MLB history. Now 30, Cole is a three-time All-Star. He led the majors in strikeouts (326) in 2019, then moved from Houston to Gotham.
Both were signature deals for the Yankees.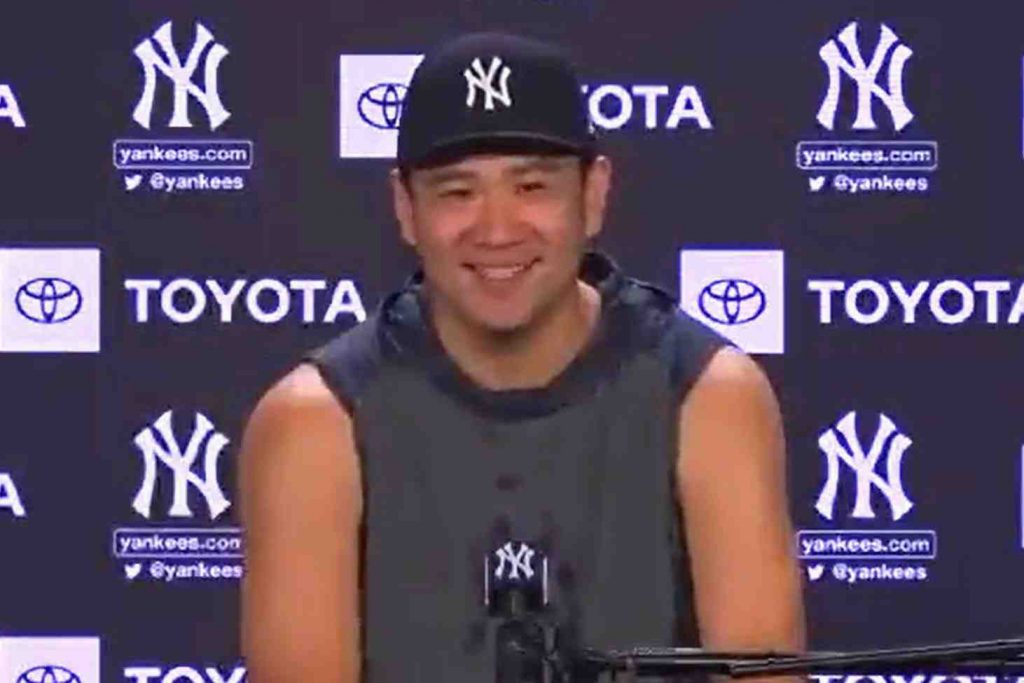 A Look at Yankees Pitching Staff
Cole is the ace of New York's pitching staff, which has plenty of question marks.
Will Luis Severino, a 19-game winner in 2018 who is expected to return to the mound in midseason after recovering from Tommy John surgery, regain his previous form? (Severino, who turns 27 next month, only made three pitching appearances in 2019 and missed all of last season.)
Will Domingo German, an 18-game winner in 2019, be an effective starter this year after missing all of 2020 due to a domestic violence suspension? (The 28-year-old appeared to be a breakout star before off-field troubles put his career on hold.)
The Yankees look to pencil in Cole, Severino and German in the five-man starting rotation before the dog days of summer. Others in the mix don't fit the bill ー at least yet ー of being high-profile hurlers, including Jordan Montgomery, Clarke Schmidt, Michael King and Deivi Garcia, who won a combined six games last season.
In filling the final two spots in the rotation, the Yankees have options that include rolling the dice on two-time Cy Young Award winner Corey Kluber (one-year deal for $11 million USD). The 34-year-old was limited to one inning for the Texas Rangers last year, sustaining a shoulder injury in late July that sidelined him for the rest of the season. Additional injuries limited him to 35 2/3 innings in 2019 while employed by the Cleveland Indians.
In a less heralded move, the Yankees acquired Jameson Taillon from the Pittsburgh Pirates last weekend in exchange for four minor-league players.
Taillon, now 29, sustained an elbow injury a few weeks into the 2019 season and hasn't pitched in a big-league game since then. Consider him another big question mark.
By contrast, Tanaka averaged 27.2 starts during his first six seasons with the Yankee.
Durable, dependable and a fan favorite, Ma-kun brought an admirable work ethic to the ballpark every day and a fierce competitive spirit to the mound whenever he was called upon to pitch for the Yankees.


Tanaka's Future
In the final analysis, Tanaka has nothing to be ashamed of from his seven-year stint with the Yankees.
At 32, he's still a relatively young pitcher, so it's smart for him to seek out a long-term contract, possibly the final multiyear deal of his career, in either Japan or with another MLB team.
Tanaka was seeking a one-year $15 million-$20 million USD deal for 2021, according to published reports. Considering what he previously earned for the Yankees, it wasn't a ridiculous wish.
In short, Tanaka is a proven commodity. A pitcher with a big following on both sides of the Pacific Ocean. For seven seasons with the Yankees, he did his job, stayed out of trouble and always aimed for success. All good stories eventually come to an end, though.
MLB's current economics are not what they were a year ago before the global pandemic. So, even though earlier in this column I mentioned the Yankees' approach ー signing big-name free agents to huge deals each offseason ー the pandemic-era realities can't be ignored.
Consider: MLB's overall revenue plummeted from $10.7 billion USD in 2019 to $3 billion USD last year, The Athletic reported.
But the Yankees remain the financial king of MLB's 30 franchises, appearing at No. 2 on Forbes' global list of the most valuable pro teams in 2020. Valued at $5 million USD, only the NFL's Dallas Cowboys ($5.5 billion USD) are ranked higher than the Yankees.
So, if New York had committed to a $20 million USD contract for Tanaka, a two-time All-Star, for one season, it wouldn't have been absurd. The cash is there, but Cashman is opting to use other pitchers instead.
It happens all the time, and eventually, fans' sentimental attachment to players clashes with that cold reality. After all, sports is a business.


Author: Ed Odeven

Follow Ed on JAPAN Forward's [Japan Sports Notebook] here on Sundays, in [Odds and Evens] here during the week, and Twitter @ed_odeven.
</div>