[ODDS and EVENS] University of Utah Honors Wat Misaka's Legacy
The school celebrates the late Utes guard's career in a jersey honoring ceremony at halftime on January 20.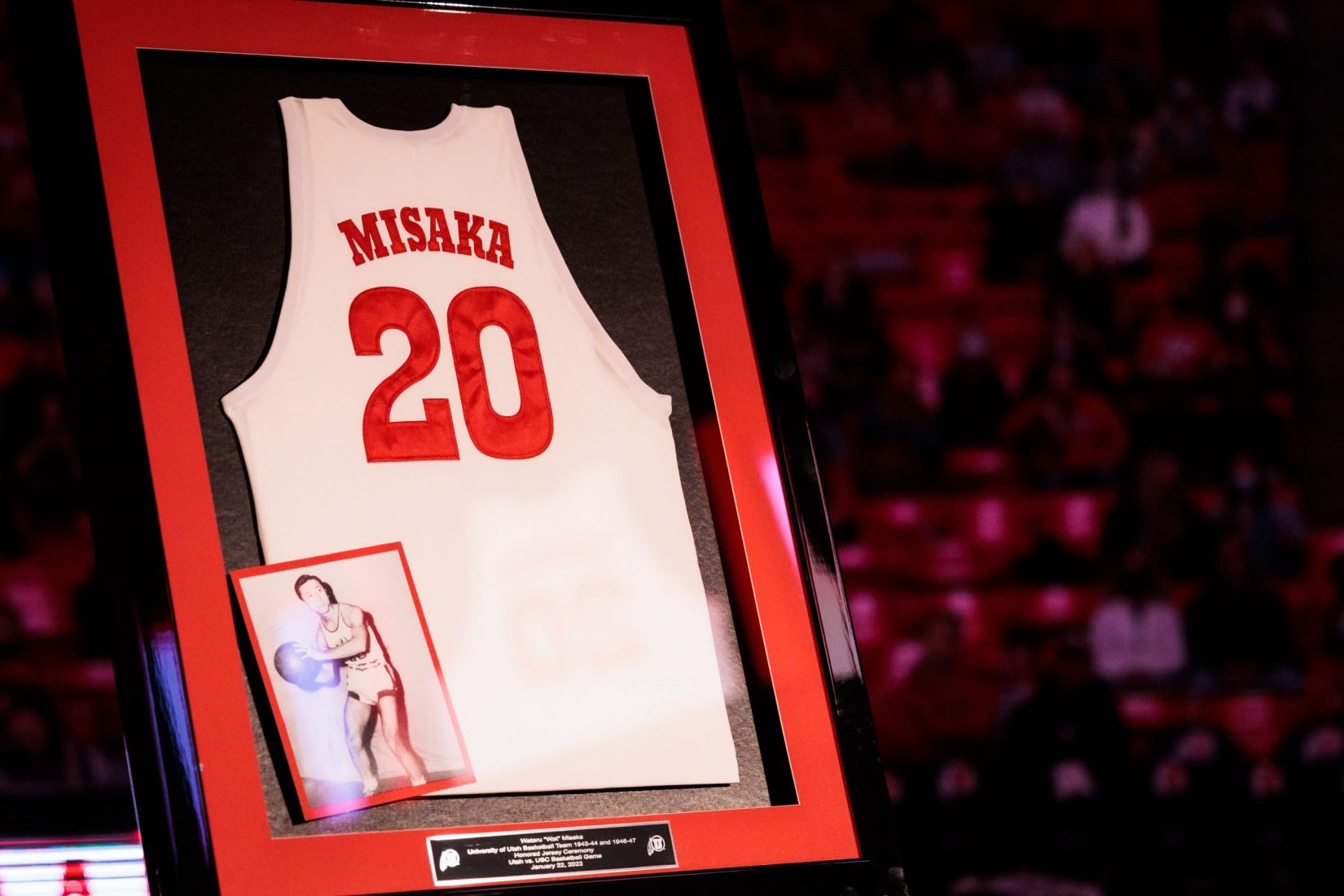 ~~
Honoring sports greats, retired legends and iconic pioneers while they're still alive seems like the obvious thing to do.
But in the case of a public university's sports teams, getting school administrators and state politicians to agree to honor a retired athlete is often a prerequisite. Somebody needs to step up as the catalyst to generate support for special recognition of an individual or team.
That eventually happened for Wat Misaka, whose No. 20 basketball jersey was posthumously honored by the University of Utah on January 22 in a special ceremony at the Jon M. Huntsman Center in Salt Lake City.
Utes men's basketball coach Craig Smith said all the right things on the day of the ceremony. (Watch it here.)
"It's an honor and privilege for our basketball program here at the University of Utah to have an alumnus like Wat Misaka, who was a trailblazer in our sport," Smith said. "Our program's history is special, and we're thrilled to have the Misaka family join us as we hoist his jersey up into the rafters to be honored with all the other great Runnin' Utes that have played here."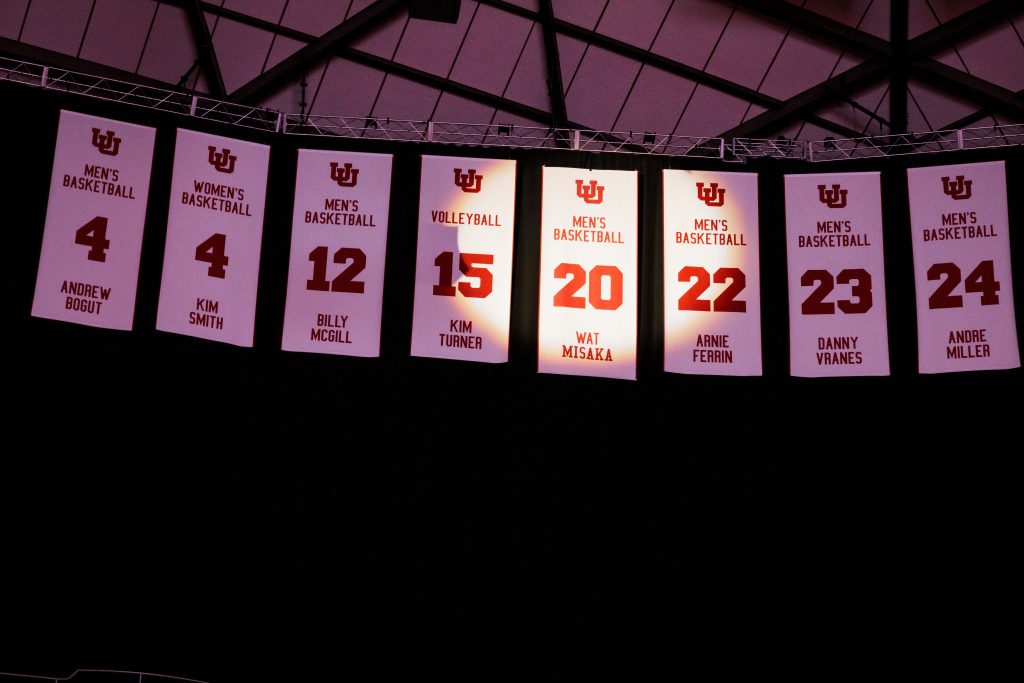 Having a jersey hanging from the rafters inside a sports arena isn't the be-all and end-all to recognize an important sports figure, but it is significant. However, induction into a hall of fame is a big deal, and Misaka was inducted into the Utah Sports Hall of Fame in 1999.
So what got the ball rolling on honoring Misaka in this way?
With the backing of University of Utah Director of Athletics Mark Harlan, Utah State Senator Jani Iwamoto introduced a resolution in 2020 on the floor of the state senate. The resolution, which passed, was a feel-good measure for the entire American state ー authorizing Misaka's jersey honoring ceremony.
Misaka, the first non-Caucasion to be drafted and play in the Basketball Association of America (the predecessor to the NBA) in 1947, passed away in November 2019. He was 95.

Harlan said the resolution celebrated Misaka's life and legacy.

"Wat Misaka's legacy is that of a champion," Harlan commented. "He won championships as a student at Utah and was a champion in this country, whose dignity shined through as a trailblazer and pioneer.
"Those who perform at a championship level at Utah are greatly valued, but also for what they accomplish in their lives beyond graduation. Wat's achievements are extraordinary, and the profound impact he made leaves a legacy of great pride for his family, for the state of Utah and all who benefited from the opportunities he created."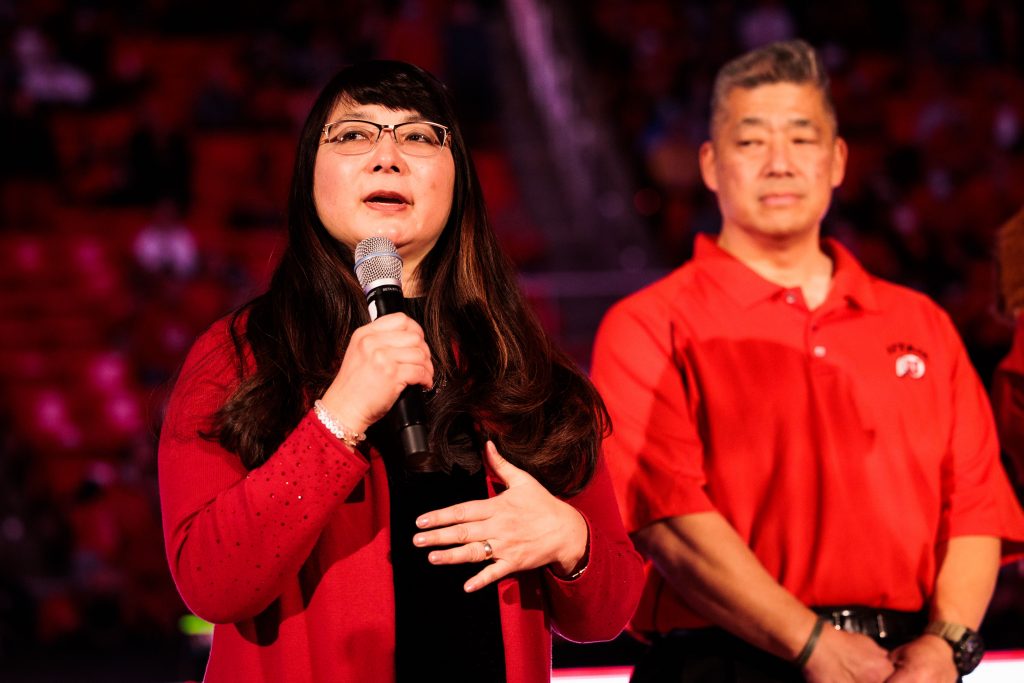 A Daughter's Tribute
In an emotional ceremony held at halftime of Utah's game against the University of Southern California, Misaka's jersey became the eighth to be honored by his alma mater. Wat's daughter, Nancy Umemura, who was joined by her brother, Hank Misaka, spoke in tribute to her father.
"Dad had a lot of natural athletic ability, but in team sports talent isn't everything," Umemura told the crowd. "You have to have someone to give you the opportunity to play. Through all the stages of Wat's life, there were people who created those opportunities for him. His parents moving here from Japan to give him and his two brothers [Tatsumi and Osamu] an opportunity for education and a better life."
She went on: "And then in sports through Central Junior High, Ogden High School, Weber State, University of Utah and the New York Knicks, somebody gave him the opportunity to play. Some people saw the color of his skin and treated him with compassion. And some people saw the person he was inside and treated him with love and respect. His teammates at Utah did both."

Misaka's University of Utah basketball career occurred before and after his military service in WWII ー and they were the most successful seasons in Utes history. He played an integral role on the Utes' 1944 NCAA Tournament championship team and their 1947 National Invitational Tournament title-winning team.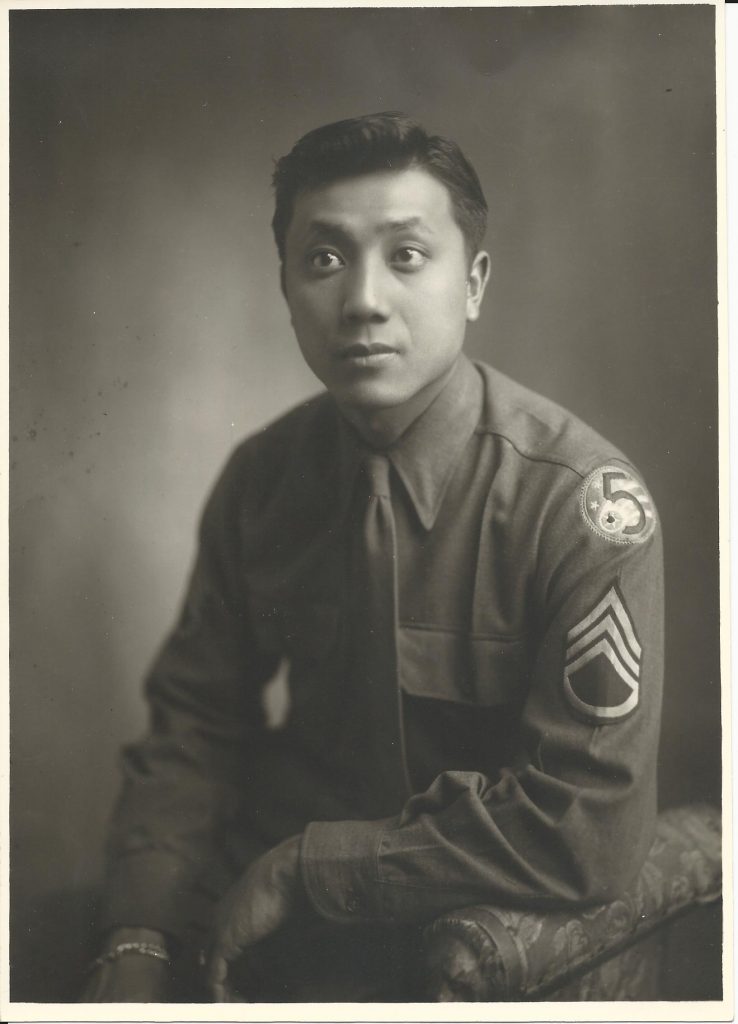 Decades later, Misaka reflected on his legacy as a college and pro basketball pioneer.

"It was just luck that I happened to be the first one, not because I was anything special," said Misaka, whose father, Fusaichi, immigrated to the United States in 1902 and eventually opened Western Barbershop on Ogden's 25th Street in a seedy section of the Utah city teeming with brothels, in a 2018 interview.
"I didn't think about being the first non-white player. My motivation was a desire to be good, doing the things you enjoy doing, getting good at things your friends would like to be good at themselves. Always the feeling of wanting to be not just a plain old Japanese immigrant son. I wanted something better than that.
"It was never about money. I was never that good to make more than anybody else. I wanted to be good, even if I was Japanese. It made you feel good if you're good. I never had any idea that I wanted to be the first Japanese player to win an NIT trophy or anything like that."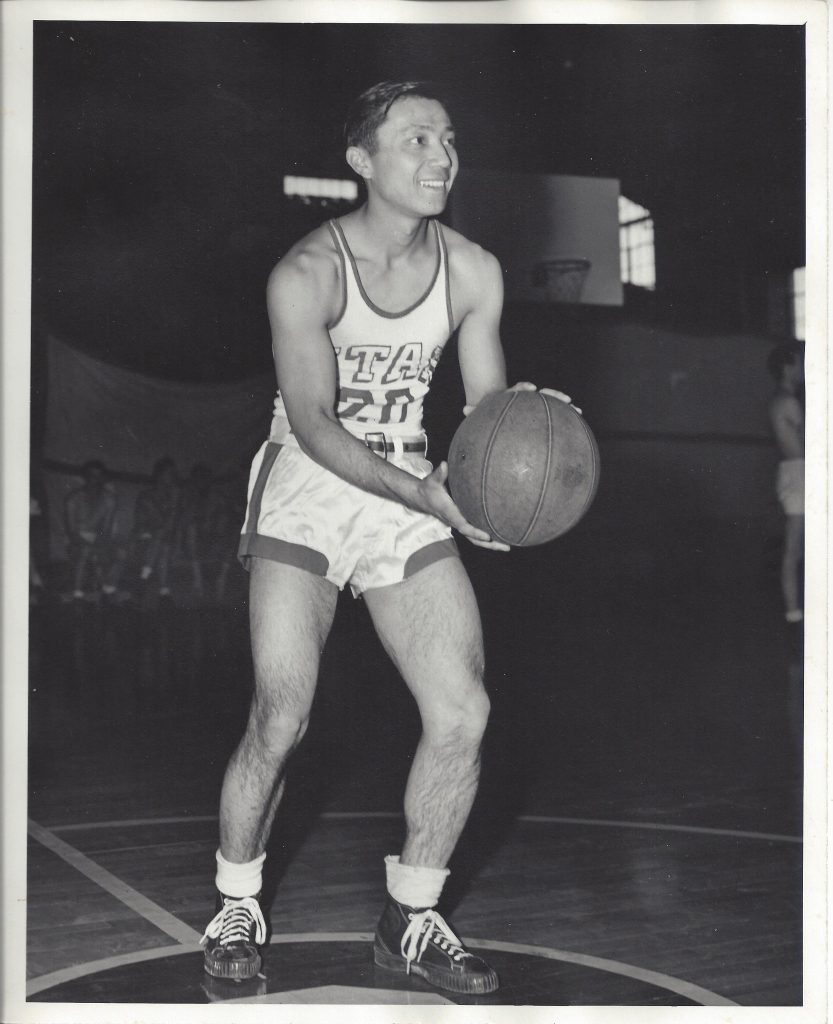 More than 70 years after his basketball career ended, Misaka was a special guest at the Golden State Warriors' pre-game shootaround in Salt Lake City on December 20, 2018. It was a day before his 95th birthday, and like millions of fans around the world, watching Steph Curry, Golden State's superstar guard, perform his magic on the basketball court excited Misaka.
"It looks like he knows what he's doing and what he's trying to do," Misaka said in an interview caught on camera before Golden State's game against the Utah Jazz. "He's confident that he can pull it off. It's just great to watch him play."
Misaka added: "I just can't imagine a guy with that much touch. He's really something."
In an interview with this reporter, conducted via email through his family in 2018, Misaka shared his viewpoints about then-Gonzaga University star Rui Hachimura and then-NBA rookie Yuta Watanabe, both of whom competed for the Japan national team at the Tokyo Olympics.
"Those players have a positive effect on how they influence up-and-coming Japanese players," Misaka told me. "Since they seem to be growing taller, more players are coming over to the US. They seem to enjoy the experience. The effect of size is the single most important characteristic and I don't think it is going to change much."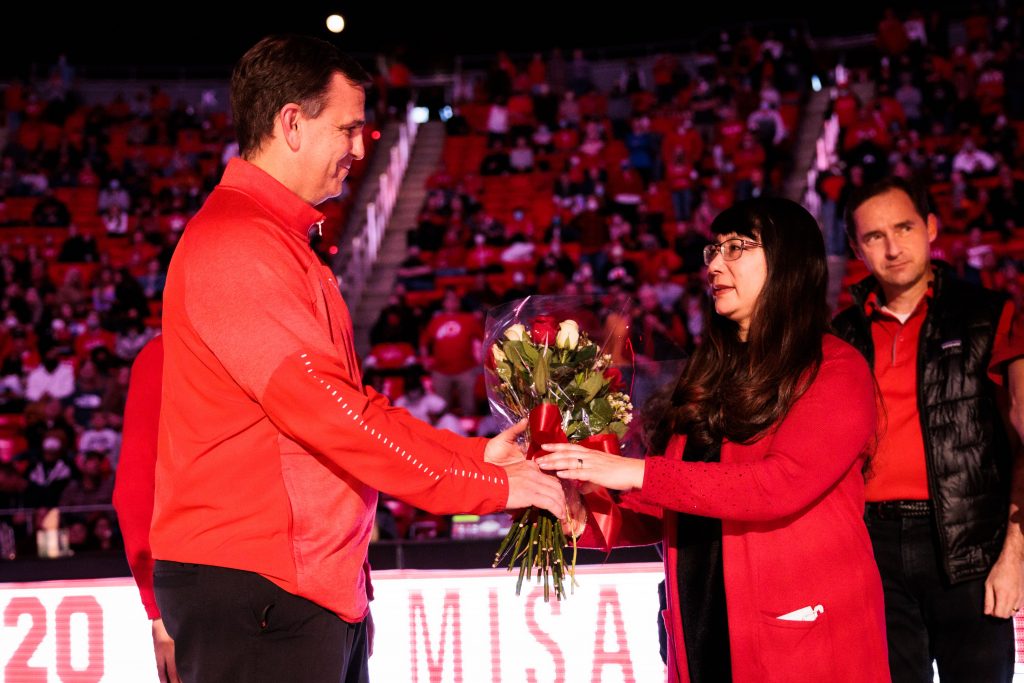 Heartfelt Remarks Honor Misaka's Lifelong Friend
The NBA is officially celebrating its 75th anniversary season throughout the 2021-22 campaign. One of Misaka's Utes teammates, Arnie Ferrin, won a pair of NBA championships with the Minneapolis Lakers in 1949 and '50.
The two men attended the same high school and were lifelong friends.
In her heartfelt speech at the January ceremony honoring her father, Umemura paid tribute to the 96-year-old Ferrin, who wasn't at the arena that day.
"Arnie has been the epitome of someone who has played alongside and walked alongside as a friend, encouraging and supporting and turning opportunities into reality for him," Umemura said. "We should all be blessed to have such a friend. We should all be such a friend to someone…
"Thank you all so much for being here for this incredible honor for Wat."
A Basketball Success Story
Decades before Yuta Tabuse became the first Japanese-born player in the NBA, the fleet-footed nisei (second-generation Japanese American) was a success story on the hardwood in Utah. He competed and excelled at the junior high school, high school, junior college and collegiate levels before the aforementioned short stint with the New York Knicks in the 1947-48 campaign.
Misaka's life story was lovingly captured in a documentary, Transcending: The Wat Misaka Story (2008), made by American filmmakers Bruce Allan Johnson and Chrstine Toy Johnson. (Watch a seven-minute snippet here.)
As a result of the documentary and the publicity it generated in newspapers and magazines on TV programs and on the internet, generations of Americans and people overseas learned about Misaka's talents on the basketball court, his military service in World War II (he reached the rank of Staff Sergeant in the U.S. Army) and his life after basketball, including a long career as an electrical engineer.
And now this: Hanging Wat Misaka's jersey from the rafters at the Jon M. Huntsman Center was the right thing to do.


Author: Ed Odeven

Follow Ed on JAPAN Forward's [Japan Sports Notebook] here on Sundays, in [Odds and Evens] here during the week, and Twitter @ed_odeven.