[ODDS and EVENS] Yudai Baba Fills a Vital Role for Japan National Team
Hustling, converting numerous scoring chances and playing aggressively, Yudai Baba energized Japan despite its loss to Germany at the Basketball World Cup.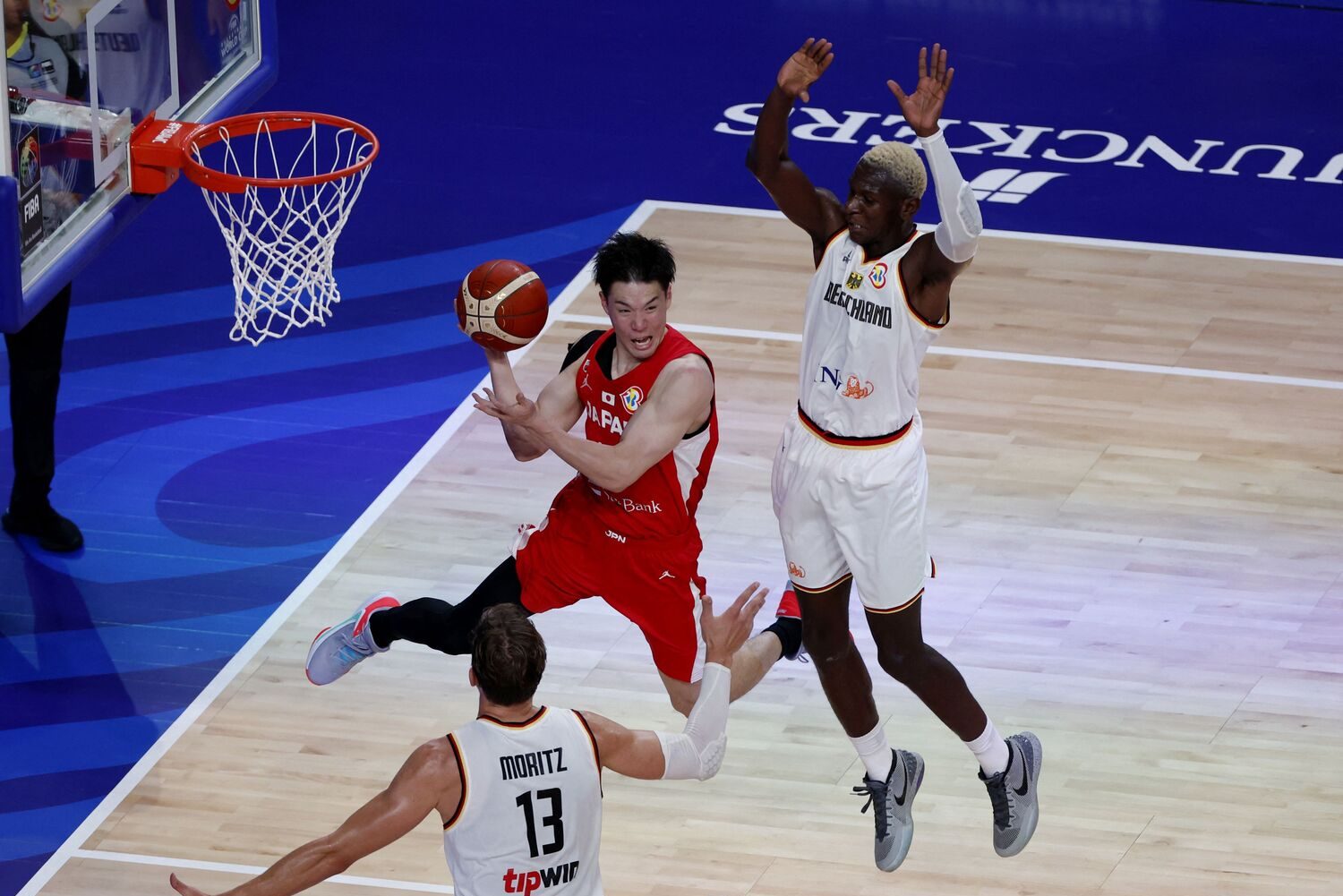 Read the full story on SportsLook - [ODDS and EVENS] Yudai Baba Fills a Vital Role for Japan National Team
OKINAWA CITY ― Wherever he's played during his pro basketball career, Yudai Baba has exhibited a tireless work ethic. Bountiful energy and explosive athleticism are his trademarks on the court.
While appearing in games for the B.League's Alvark Tokyo (2017-19), the NBA League's Texas Legends (three stints: 2019-20, 2021-22 and 2022-23) and the Australian NBL's Melbourne United (2020-21), nobody ever accused him of giving lackluster effort.
The same is true of Baba when he wears a Japan national team uniform ― for practices and intrasquad scrimmages, exhibition games and official contests.
Akatsuki Japan's opening game at the FIBA Basketball World Cup on Friday night, August 25 featured flashes of quality play at both ends of the floor for the host team at Okinawa Arena. But Germany jumped out to a big lead early and sustained a high level of play throughout the Group E match to earn a convincing 81-63 victory.
Baba was one of the bright spots for Japan against world No 11 Germany.
With the ball in his hands, Baba displayed a sense of purpose whenever he drove the lane and attacked the basket. He also ran without the ball, staying active on offense as his teammates looked to find him to initiate scoring plays.
An Aggressive Mindset Throughout the Game
Dunks and layups, including baseline reverse layups, demonstrated Baba's aggressive mindset throughout the game. In 29 minutes, he scored 15 points on 7-for-10 shooting, including 6 of 7 from inside the 3-point arc.

Baba, who has played guard and small forward for the Legends (the Dallas Mavericks' G League affiliate) during his years on the team, said he had one thought on his mind throughout the game.
"I was determined to fight through the 40 minutes," Baba told reporters.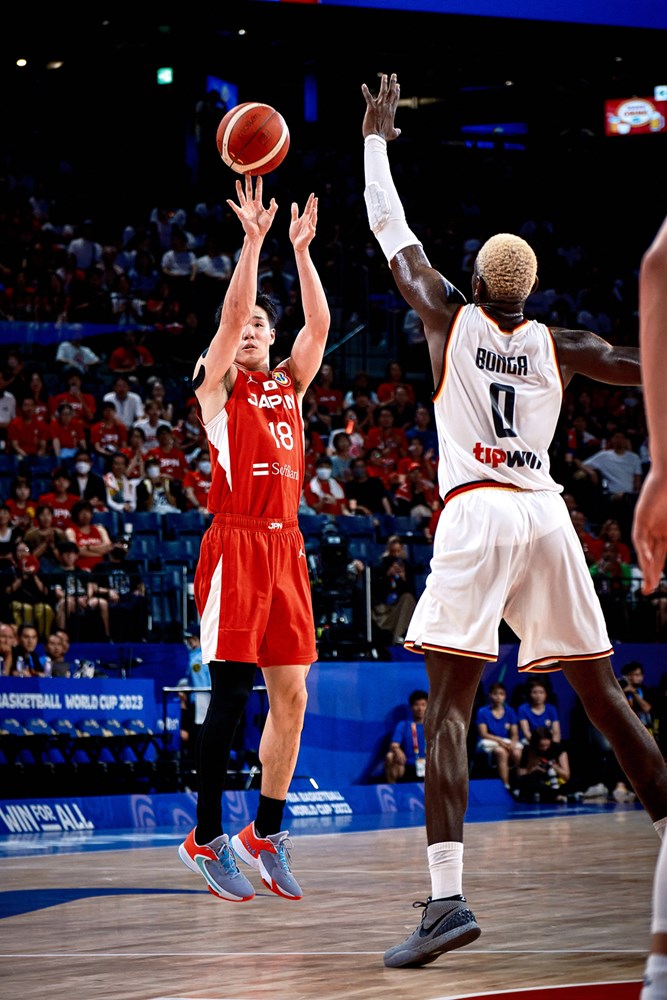 Baba Displays Strong Rapport with Watanabe
The former Toyama Daiichi High School and University of Tsukuba standout also showed his strong rapport with veteran Japan national team forward Yuta Watanabe, hooking up for a well-timed alley-oop in the fourth quarter with 4:56 remaining. Watanabe had a thunderous dunk to give the home crowd a moment of joy.
Although he said he appreciated the support from Japan's fans, the 196-cm Baba said he only concentrated on the game plan when he stepped onto the court.
Continue reading the full story on SportsLook.
Author: Ed Odeven
Find Ed on JAPAN Forward's dedicated website, SportsLook. Follow his [Japan Sports Notebook] on Sundays, [Odds and Evens] during the week, and X (formerly Twitter) @ed_odeven.