PHOTOS | Fire Hits Okinawa's 500-year-old Shuri Castle, a UNESCO World Heritage Site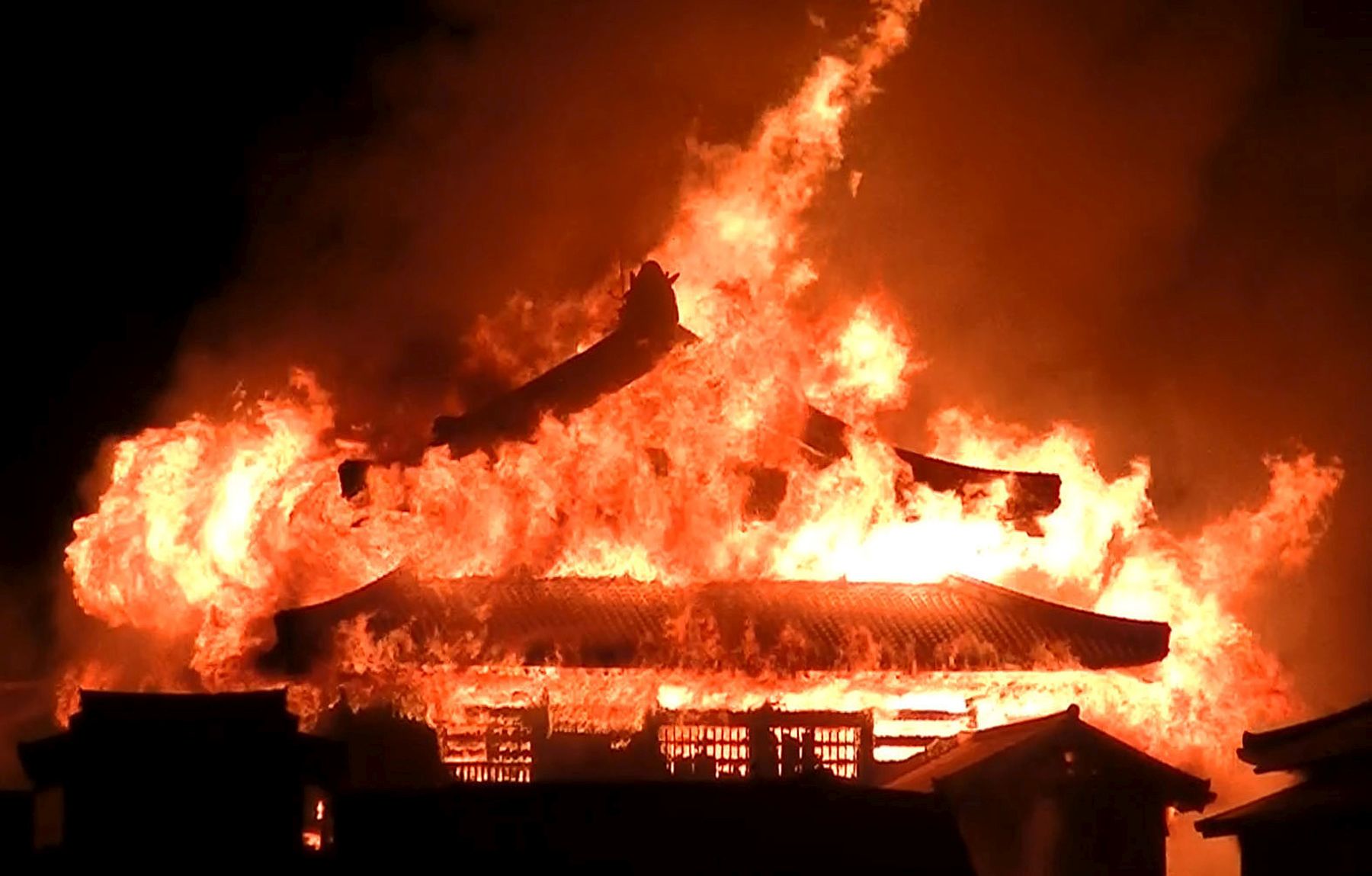 Japanese woke up Thursday morning, October 31, to the sad news news that Shuri Castle — a UNESCO World Heritage Site — in Naha City, Okinawa Prefecture, was burning.
Even around noon, the fire brigades were still working to abate the flames.
Fire brigades received a phone call just after 2:40 A.M. that smoke was coming out of the building.
More than 10 fire brigade trucks were dispatched to the location, but as of posting, the main hall and the south and north halls have all burned down and the authorities have evacuated residents in the surrounding area.
There are no reports of injuries so far.
People who talked with NHK, the national broadcaster, used strong words to describe their feelings at seeing the castle burn down: "It's like the spirit of Okinawa was lost in the fire." "Just looking at the images, it's incredibly painful."
The venue had been hosting the Shuri Festival since October 27.
The cause of the fire is still being investigated.
The castle has more than 500 years of history as it was the center of power of the Ryukyu Kingdom between 1429 and 1879.
In 1922 the building was restored and in 1925 it was designated as a national treasure. It was completely destroyed in the Pacific War in the 1940s.
The castle was subsequently rebuilt in 2000, becoming the location for a dinner in honor of the Kyushu and Okinawa Summit. The same year, the building, together with the ruins of Ryukyu Kingdom, was designated as a UNESCO World Heritage Site.
(Click here to read a related article in Japanese)