[PHOTOS] Naomi Osaka Becomes First Japanese To Win U.S. Grand Slam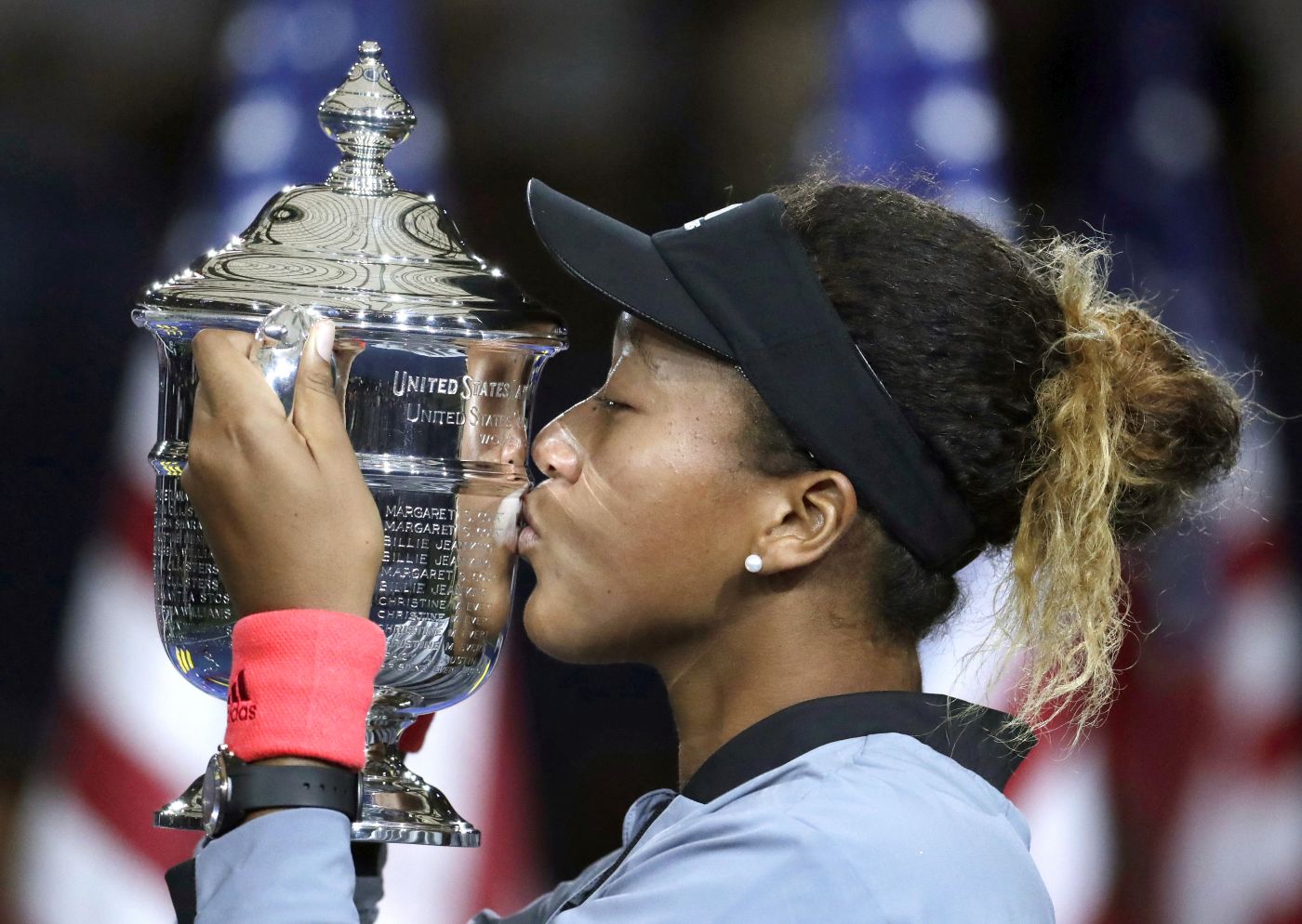 20-year old Japanese tennis player Naomi Osaka made history when she defeated American Serena Williams to win the U.S. Open women's tennis championship on September 8.
She is the first Japanese woman to win the U.S. Open, and the first Japanese woman to win any Grand Slam title.
Osaka won 6-2, 6-4, handing a stunning defeat to her idol, Williams, at the Arthur Ash Stadium in New York. In doing so, Osaka also became the youngest women's tennis champion at the U.S. Open since then-19 year old Maria Sharapova won in 2006.
Serena Williams, 36, was trying for her 24th Grand Slam singles title.
The match was not without controversy. Williams and the umpire exchanged angry words, accusing him of being a "thief", and given a game penalty for her outburst.
Williams, who is a new mother, was also the crowd favorite. She found herself in the exceptional position of praising the younger Osaka's game, and then giving her a hug and defending her when Williams' fans booed Osaka as she was awarded the title.
In the end, Williams and Osaka's respect for each other left the tennis world with the hope of seeing these two fine women athletes compete with each other again in the future.
Japanese fans, moreover, can look forward to the long and bright future ahead suggested by Naomi Osaka's win in New York.
Japanese Prime Minister Abe celebrates Osaka's victory on Twitter
"Naomi Osaka, congratulations on your U.S. Open victory. You're the first Japanese player to win a major grand slam title. We are thankful for giving us strength and inspiration throughout Japan during this difficult time."
大坂なおみ選手、全米オープンの優勝、おめでとうございます。四大大会で日本選手初のチャンピオン。この困難な時にあって、日本中に、元気と感動をありがとう。 pic.twitter.com/Myw3yG1A7J

— 安倍晋三 (@AbeShinzo) September 8, 2018
Osaka makes apology to Williams' fan
When ESPN reporter Tom Rinaldi announced the beginning of the U.S. Open trophy celebration, the arena was soon filled with boos as fans showed their displeasure at the result. Young Osaka was overwhelmed with the crowd's roar and could be seen pulling her visor down over her eyes to hide her mixed emotions.
A few moments later when asked, "How does the reality compare with the dream?" of reaching the US Open Women's final and facing her childhood idol Serena Williams, Osaka differed from answering the question and responded with, "I know everyone was cheering for her. I'm sorry it had to end like this." appeasing the pro-Williams fans with her Japanese-style apology. Osaka continued by thanking and bowing her head to the audience, "I just want to say, 'thank you' for watching the match" smiling and finally winning the crowd over with her sportsmanship.