Rugby World Cup: Pool Stage Review and Knockout Stage Predictions
After five weeks of action, the Rugby World Cup pool stage has wrapped up. Read on for a look back at the opening stage and predictions for upcoming matches.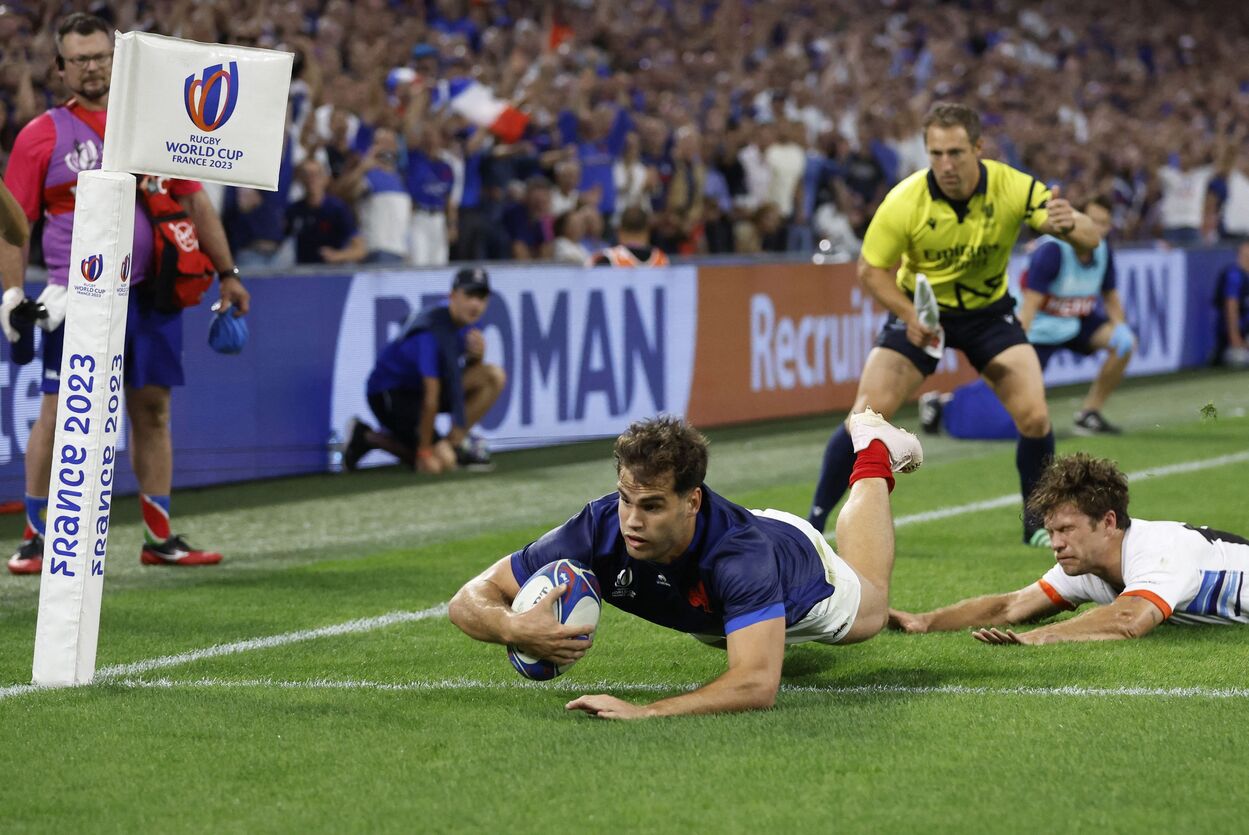 Read the full story on SportsLook - Rugby World Cup: Pool Stage Review and Knockout Stage Predictions
GLASGOW ― At times it felt long and drawn out. In other moments it felt like the pool stage at the 2023 Rugby World Cup was whizzing by.
Twenty teams entered the tournament, which kicked off in Paris, with France taking on New Zealand on September 8.
Portugal's staggering upset win over Fiji on October 8 brought the first round to a close. Eight teams remain in contention to lift the Webb Ellis Cup on October 28.
The head-to-head matches that are to come will serve up some titanic tussles. Correctly predicting the outcome of the majority of them won't be easy, but I will give it a shot in the final section of this article.
Before that, a quick review of the past five weeks of action. Who has lived up to expectations? Whose tournament was an unmitigated disaster?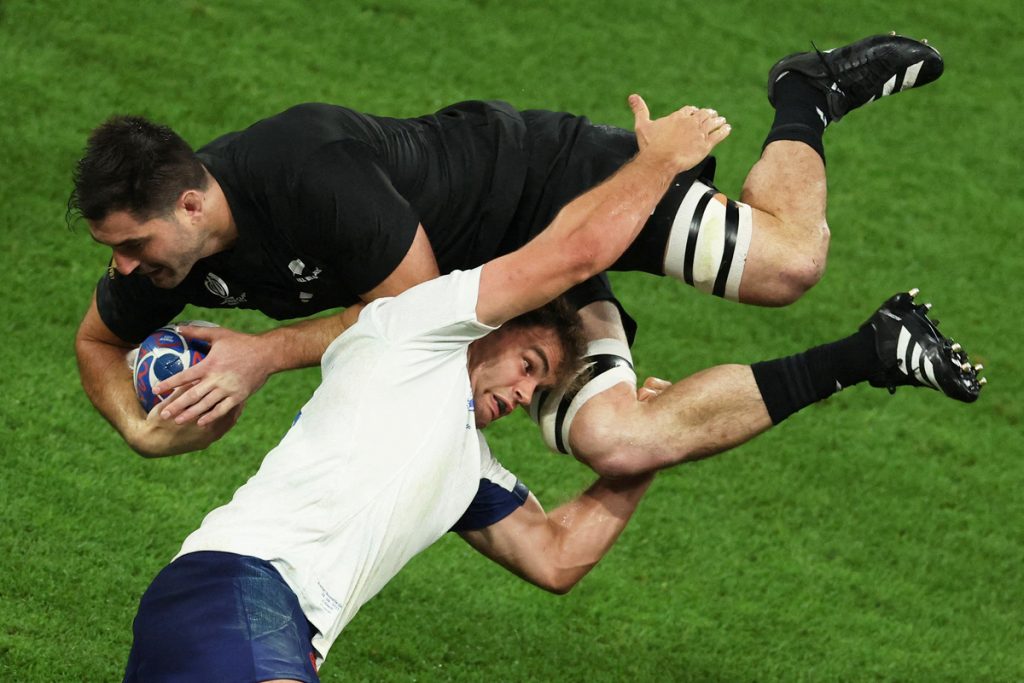 Rugby World Cup: Pool Stage Review
Pool A
As expected, France and New Zealand advanced from this pool. France defeated the Kiwis 27-13 on opening night before both teams saw off the challenges of the other teams without too much drama.
Italy, a team who had improved greatly over the past two seasons in the Six Nations, suffered two humbling defeats against New Zealand and France. New Zealand demolished it 96-17 while the French punished it to the tune of 60-7.
Uruguay showed signs of its potential. It needs more fixtures against top class opposition to improve, althought its win over Namibia was an exciting contest full of momentum swings.
Namibia had a tough time. It lost heavily to Italy, New Zealand, and France. By the time it played Uruguay, it was playing its fourth match in 18 days. The schedule was not kind to the Namibians.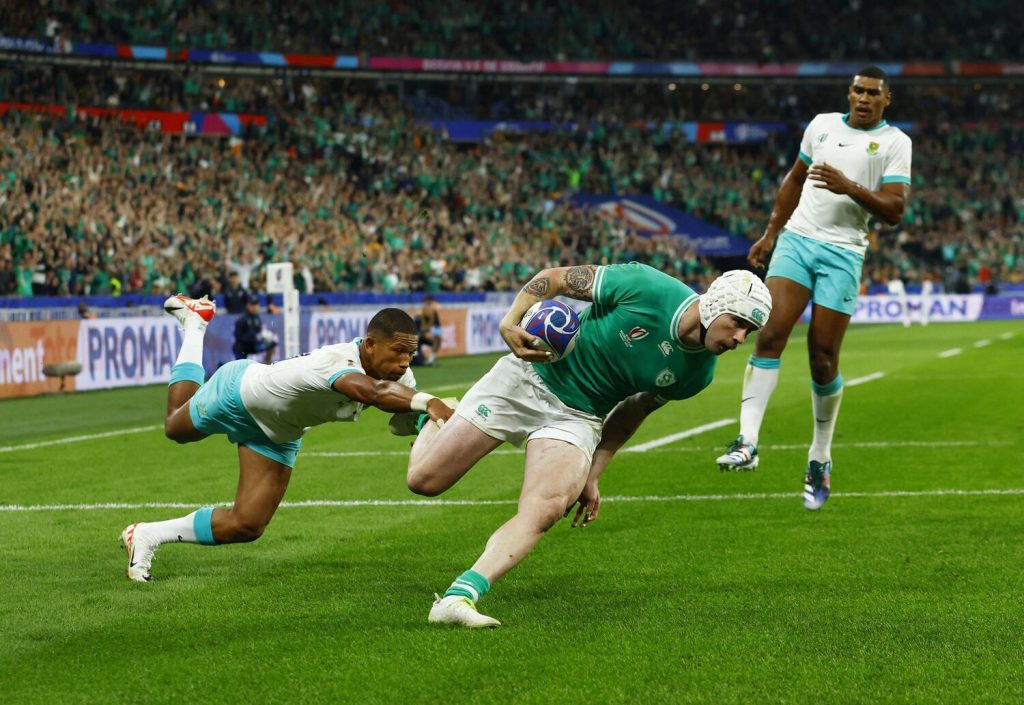 Pool B
Top-ranked Ireland defeated both South Africa and Scotland to top the table.
Second-ranked South Africa recorded a victory over Scotland that left the Scots outside the qualification places.
Ireland and South Africa played out an epic struggle in Paris on September 23, Ireland won it 13-8.
Tonga played well in patches of matches against the big three in this group but it really needs more exposure to top level competition. The same goes for just about all the so-called Tier 2 nations in rugby. World Rugby needs to do something to help these nations.
Romania was cannon fodder for the other teams. It was defeated by large scores in all four of its matches. The Romanians shipped 287 points while only scoring 32 in four fixtures.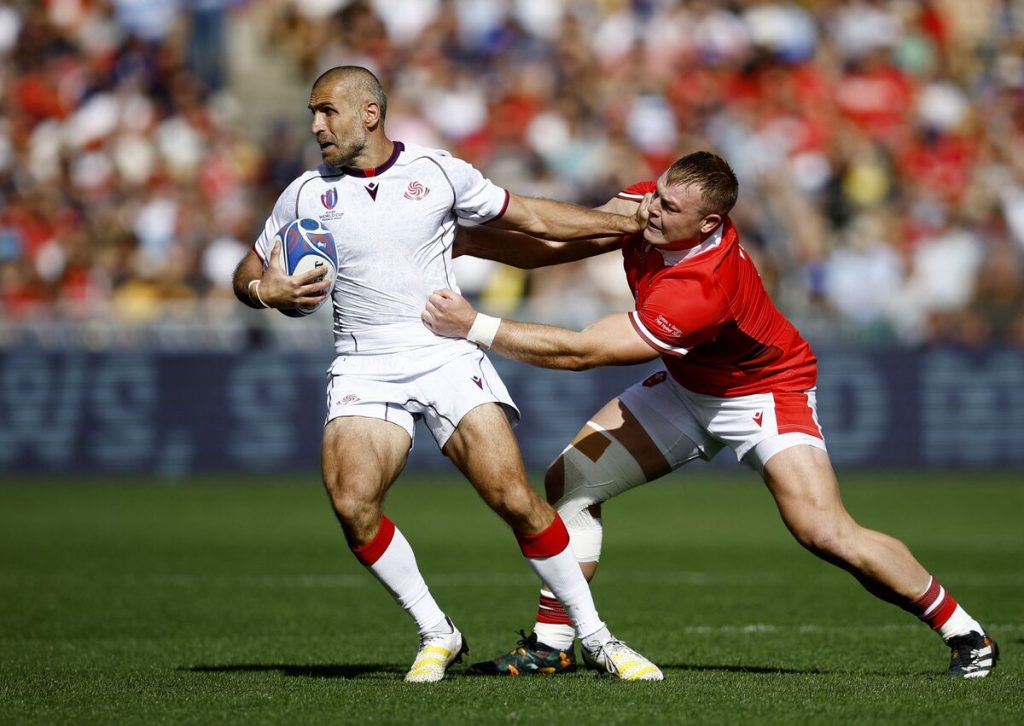 Pool C
This pool featured two rebuilding powers in Wales and Australia, along with Fiji and Georgia ― all four nations were aiming for the quarterfinals when the tournament began.
Portugal making its second World Cup appearance acquitted itself very well. Playing an easy-on-the-eye style of rugby, it managed to hold Georgia to a draw and defeat Fiji. It lost to Wales and Australia but played well in those matches.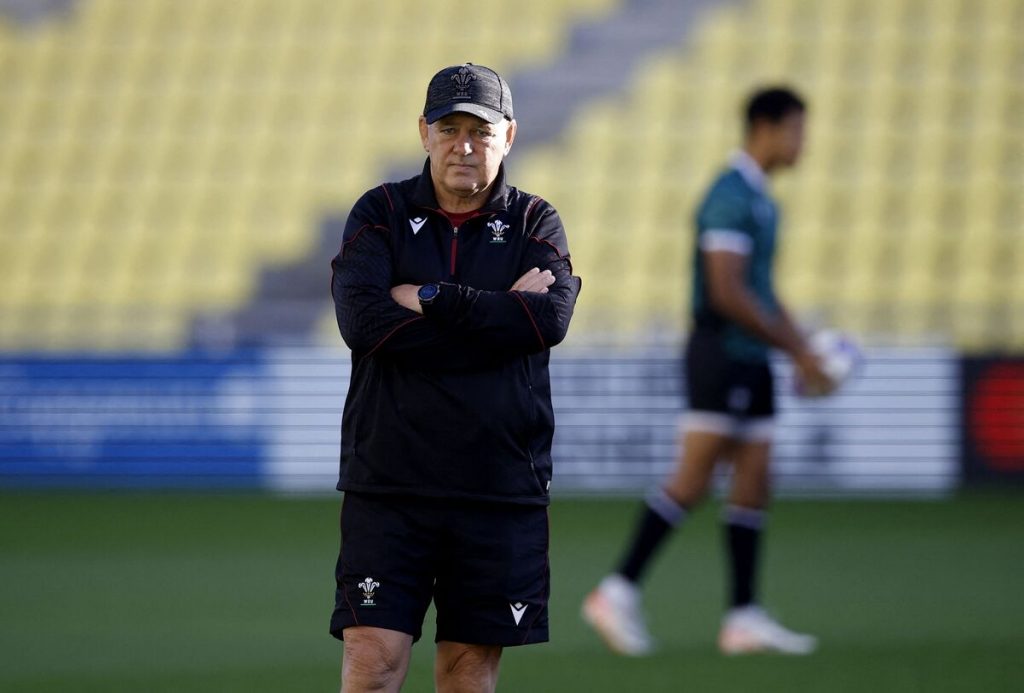 Wales, under experienced coach Warren Gatland, played effective rugby and won the group with a 100% record.
Fiji followed Wales into the knockout stage by beating Australia 22-15 on September 17, its first win over the Wallabies since 1954. Only scraping past Georgia and losing to Portugal in its final two group games will be a concern for Fiji coach Simon Raiwalui, though.
Australia had, to put it mildly, a shocking time in France. Polarizing head coach Eddie Jones' squad was on the receiving end of painful losses to Fiji and Wales in France. The Wallabies were eliminated from a World Cup at the pool stage for the first time in history.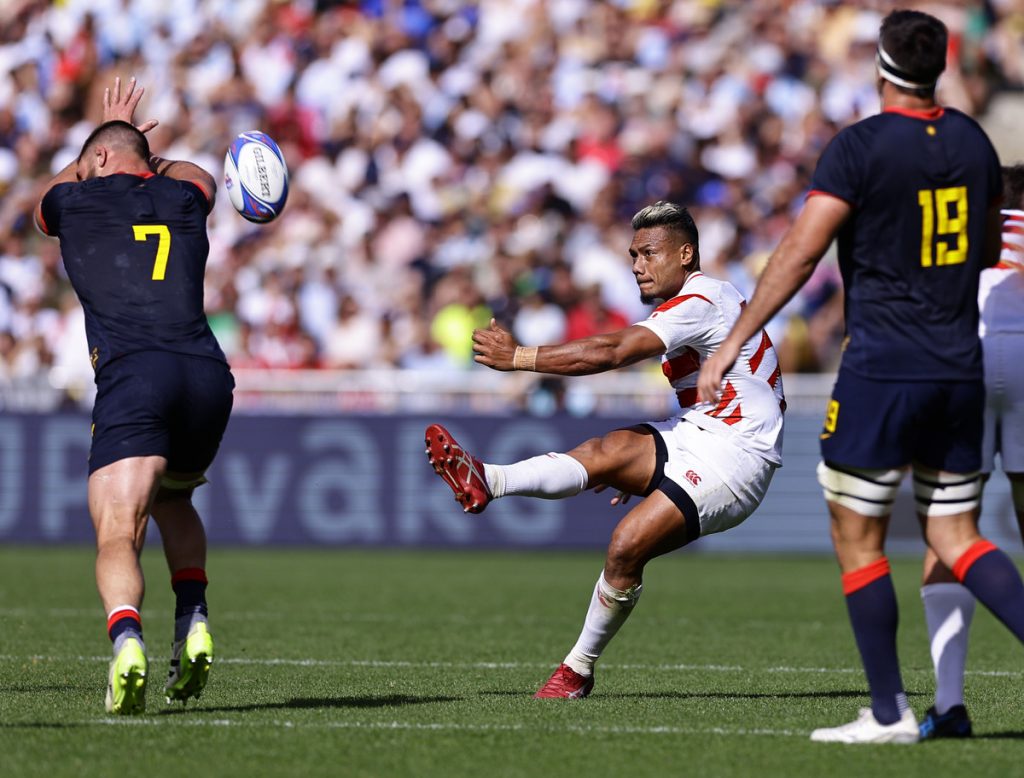 Pool D
Tournament debutant Chile played with a fiery passion and quite a bit of skill. Although it went winless, Chile will hopefully continue to develop during the next four-year cycle.
Samoa gave eventual group winner England a fright before losing by one point (18-17) on October 7. It also lost to Argentina and Japan in a campaign that will be remembered as a disappointing one from a Samoan perspective.
Japan narrowly missed out on a quarterfinal berth. The Brave Blossoms lost a deciding fixture to Argentina on October 8. Instead of heading to Marseille to take on Wales on October 15, departing coach Jamie Joseph's squad made the long flight home.
Argentina started slowly but seemed to have found its game by the end of the pool stage. Which version of the Pumas will show up in the quarterfinal?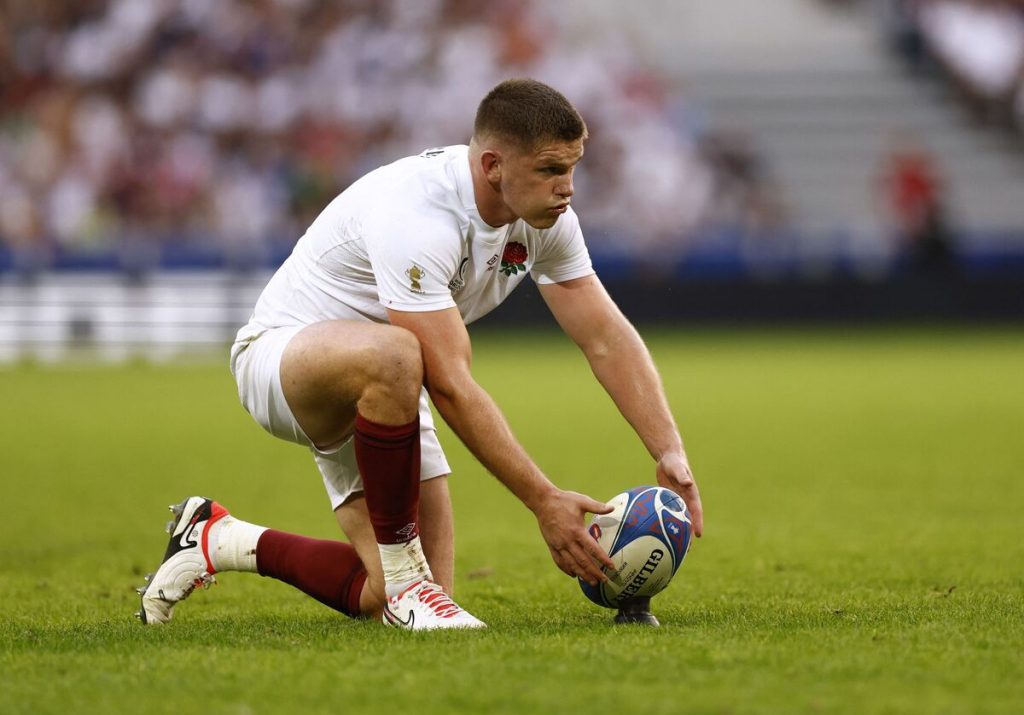 England, under pressure before the tournament started, won the pool by playing a kicking based brand of rugby. It was effective if not overly entertaining or pretty to watch. If it has any desire to lift the trophy, England will need to offer more as the tournament progresses.
These matchups are set based on the final group standings. The pathway to the final is now known so it's time to plot a course through the remainder of the competition.
Continue reading the full story on SportsLook.
RELATED:

Author: Colin Morrison
Morrison is a freelance sportswriter. Find his stories on SportsLook. Writing since 2016, Morrison's byline also appears on boxing website NYFights.com and multi-sports platform Spitballingpod.com. His main areas of interest are boxing, soccer, golf and rugby union. Morrison is from Scotland and can be found on X (formerly Twitter) @Morrie1981.