Sheldon Neuse Leads Hanshin Tigers to First Japan Series Title in 38 Years
The American had four RBIs while Japan Series MVP Koji Chikamoto went 4-for-5 in the Tigers' 7-1 win over the defending champion Orix Buffaloes.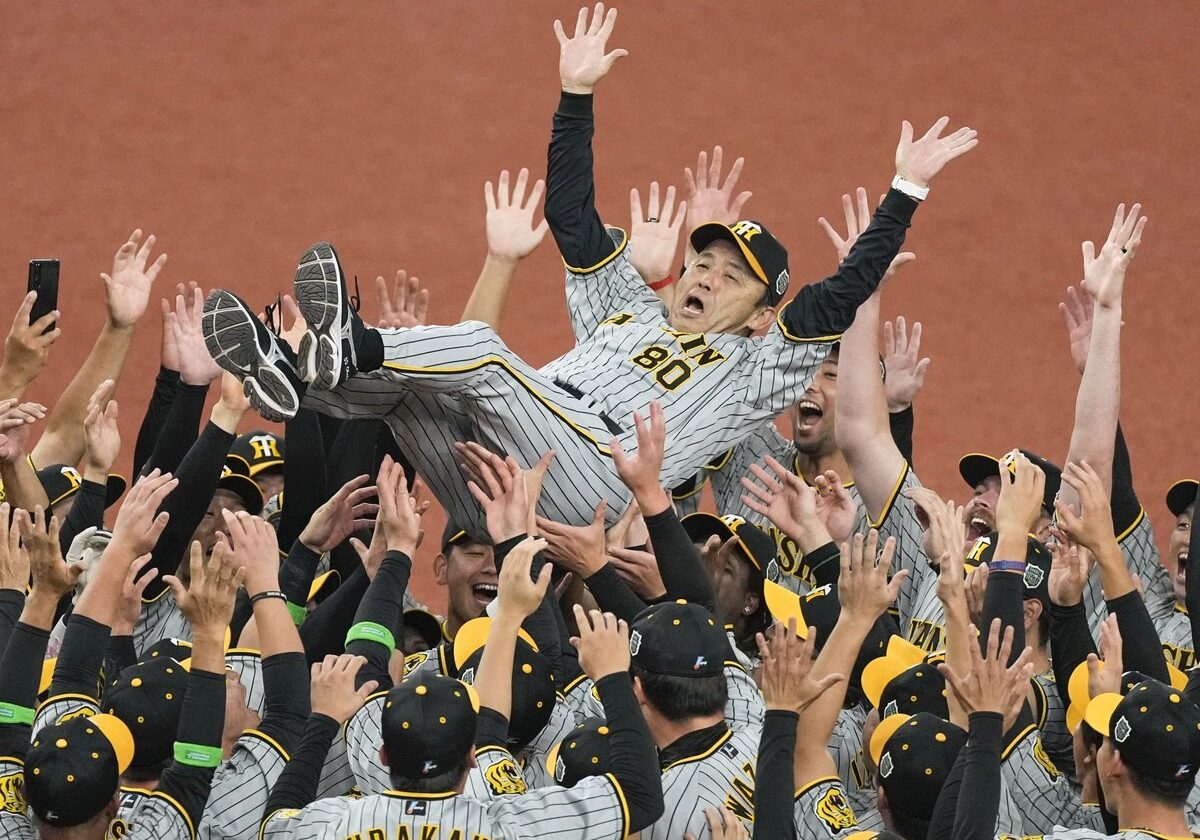 Read the full story on SportsLook - Sheldon Neuse Leads Hanshin Tigers to First Japan Series Title in 38 Years
Sheldon Neuse hit a three-run home run in the fourth inning on Sunday, November 5 to spark the Hanshin Tigers to a 7-1 win over the Orix Buffaloes in Game 7 and their first Japan Series championship since 1985.
It was 38 years ago that another American, Randy Bass, led the Tigers to their first and only championship prior to Sunday when the native of Oklahoma was named MVP.
Neuse, who hit a solo homer in the Tigers' 5-1 loss to the defending champions on Saturday, came up big again at the plate for the Central League champions.
With Shota Morishita and Yusuke Oyama on base, Neuse golfed a low changeup from Orix starter Hiroya Miyagi into the upper deck in left field at Kyocera Dome to give the Tigers a 3-0 lead.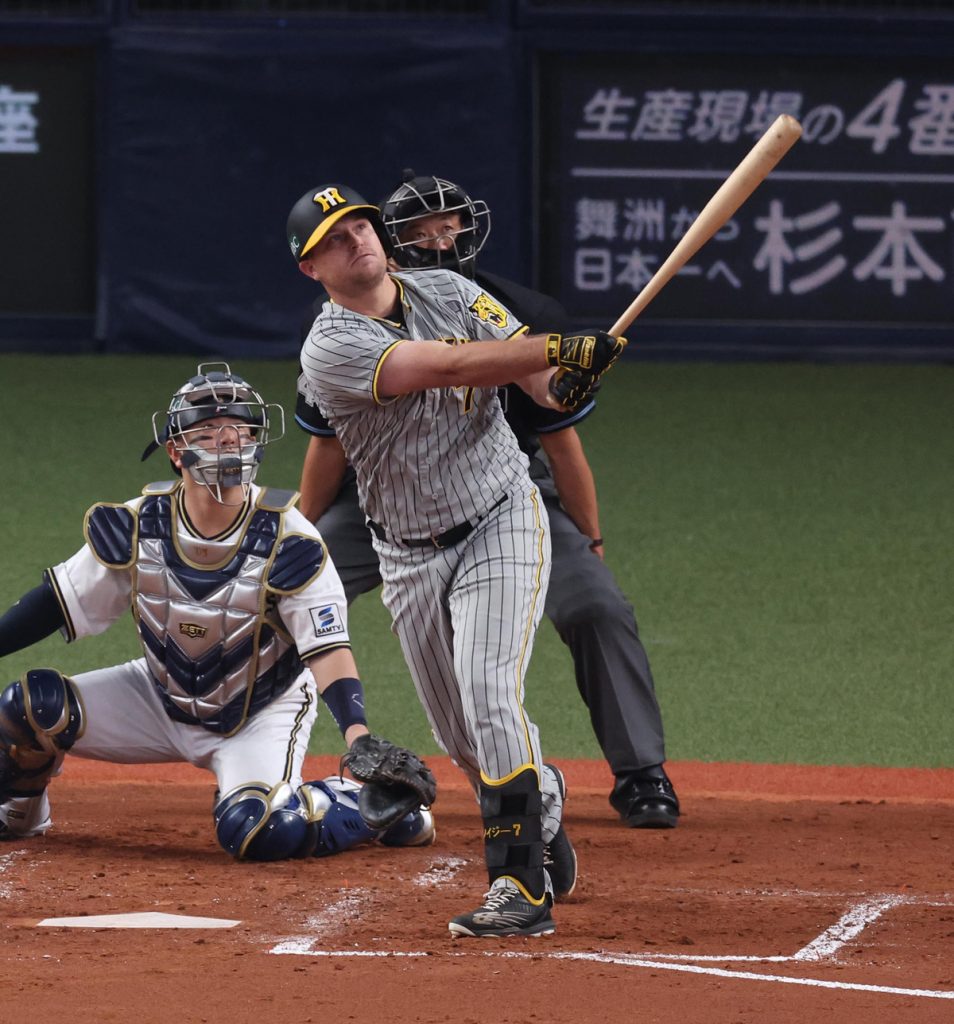 "I didn't expect him to hit a home run there," Hanshin manager Akinobu Okada said. "Last time out (Game 2) Miyagi held him hitless so that was a huge boost for us."
But the Tigers weren't done yet.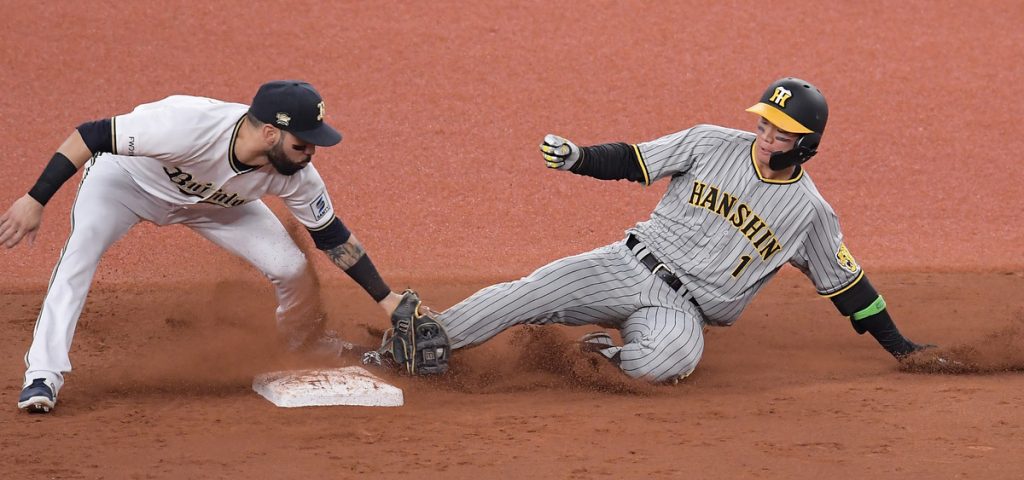 Tigers Extend the Lead to 6-0 in the 5th
In the top of the fifth, Seishiro Sakamoto and Chikamoto hit back-to-back singles.
Takumu Nakano then hit into what appeared to be an inning-ending double play.
But Okada called for a video review and, after the umpires checked the monitor, they determined that Nakano was indeed safe at first.
Orix manager Satoshi Nakajima then replaced Miyagi with reliever Motoki Higa, who gave up a double to Morishita that plated the runner from third to make it 4-0.
Oyama followed with an infield single that scored another run and Neuse, a former MLB player, laced a single to center to make it 6-0 with his fourth RBI of the game.
It was quite an offensive outburst for Neuse, who was relatively quiet in the regular season with just nine home runs, a .240 batting average and 56 RBIs.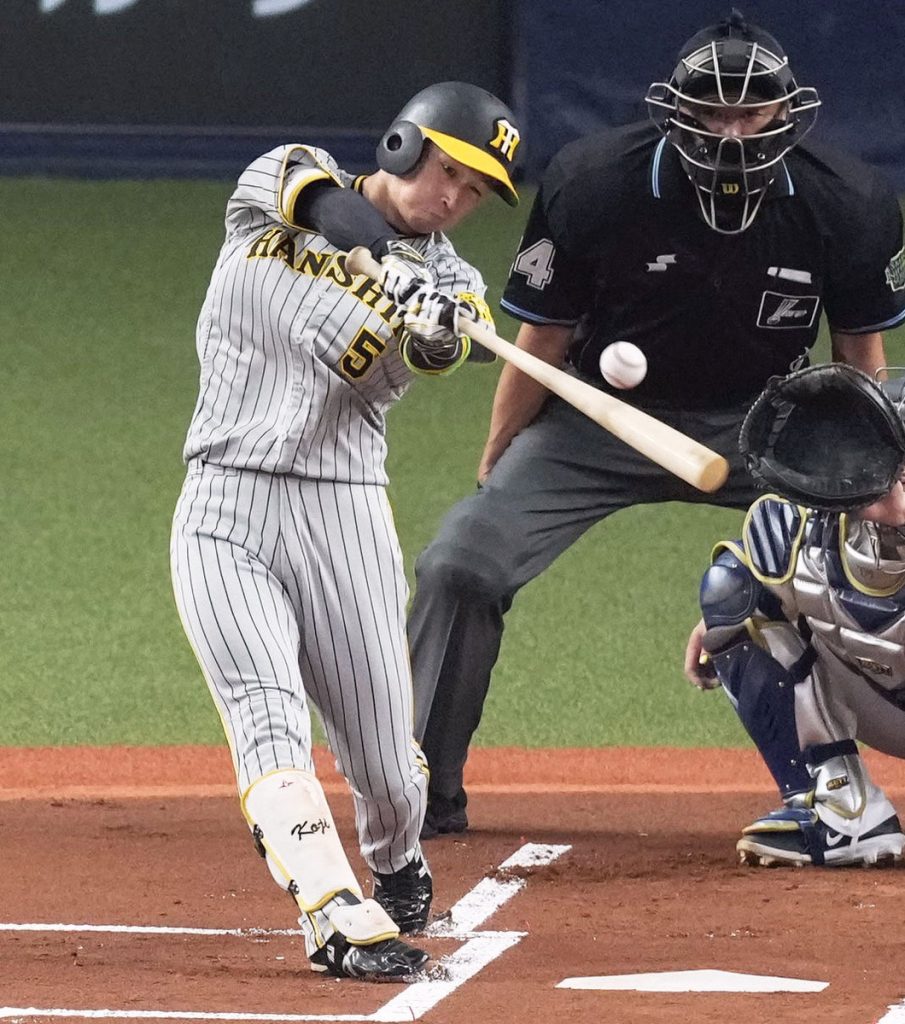 Chikamoto Named Japan Series MVP
Chikamoto, who went 4-for-5 in Game 7 and batted .483 for the series with 14 hits and four RBIs, was named series MVP.
"It feels great," Chikamoto said. "Over the five years I've been with this team, we've had our ups and downs but obviously this is the best year ever. I want to thank our fans for waiting 38 long years."
Continue reading the full story on SportsLook.
RELATED:

Author: Jim Armstrong
The author is a longtime journalist who has covered sports in Japan for over 25 years. You can find his articles on SportsLook.