SNOWBOARD | Teenager Kokomo Murase Grabs Bronze in Women's Big Air
Japanese athletes put on quite a show on February 15 in the exciting finals of both the men's and women's competitions.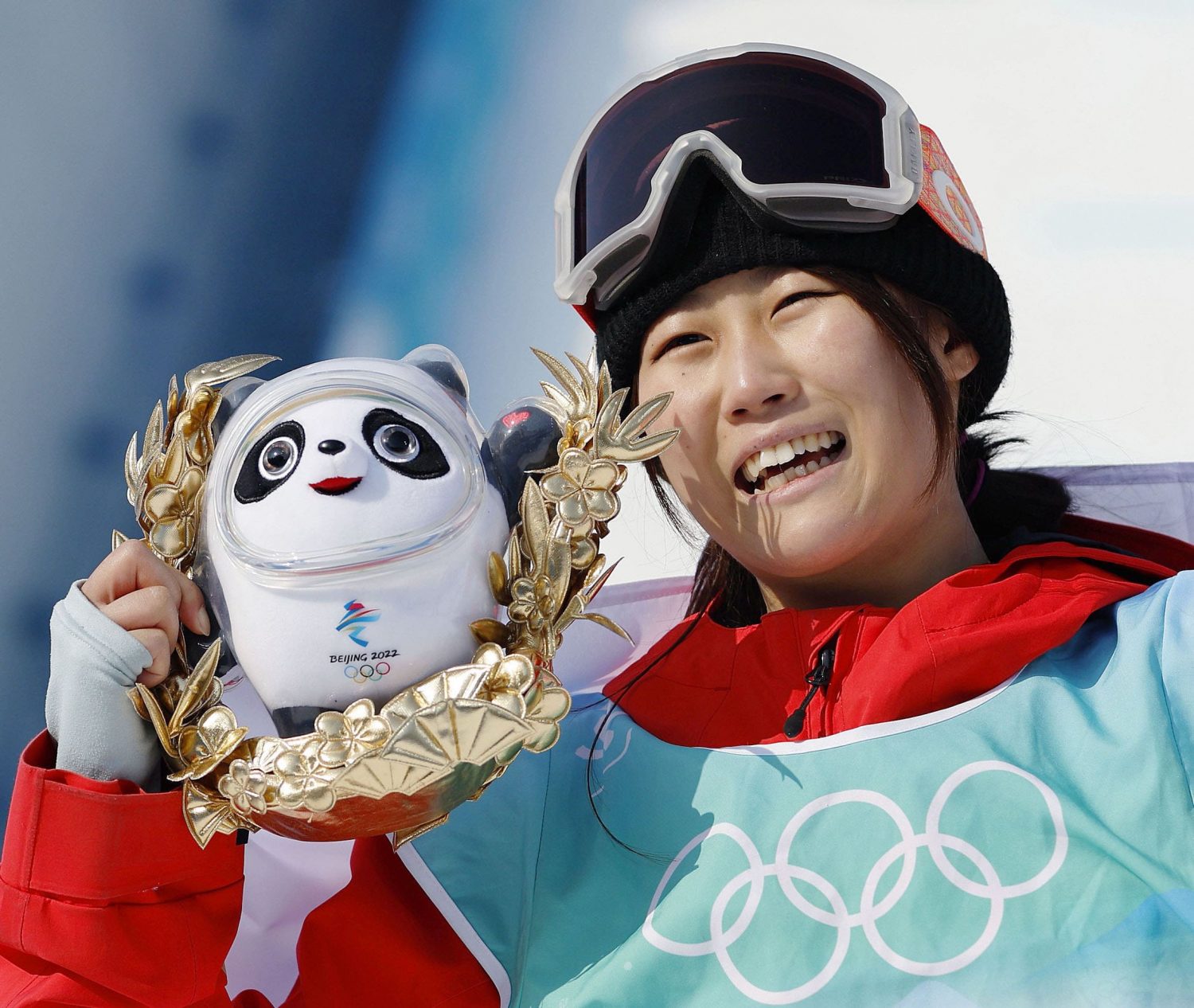 ~~
"It feels like a dream, I can't believe this," Kokomo Murase gleefully told NHK after successfully finishing two jumps and grabbing the bronze medal with 171.50 points in the women's snowboard big air final at the Beijing Olympics on Tuesday, February 15.
The 17-year-old Gifu native is the youngest female athlete to medal at the Winter Olympics. She is also the first Japanese athlete to win a medal in the relatively new sport of snowboard big air, a discipline introduced in the Pyeongchang Winter Games in 2018.
Murase started slow in the final in her Olympic debut at the Big Air Shougang venue.
She first performed a 1080 jump for 80.00 points. On her second run, however, she picked up the pace, and secured the difficult trick of a frontside 1080, netting 91.50, the highest score up to that point in the competition.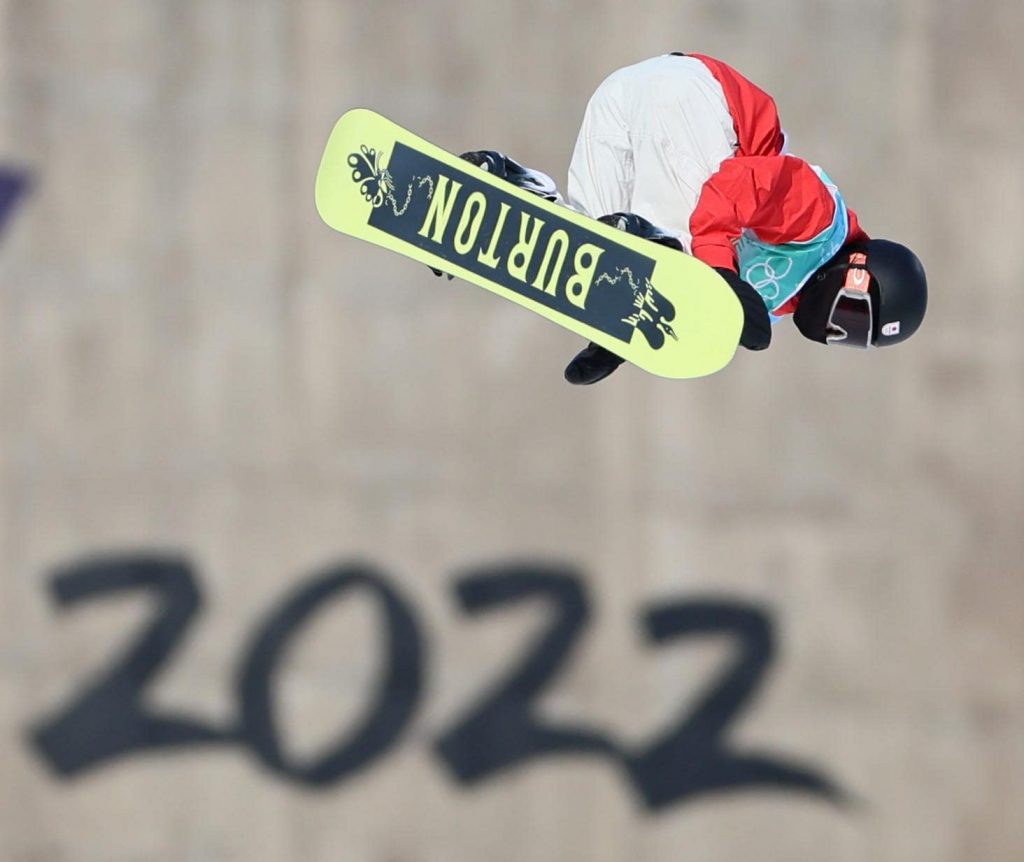 Competition for places on the podium was strong. The top athlete in the qualifier, New Zealand's Zoi Sadowski Synnott scored two powerful jumps (93.25 and 83.75, respectively) for a total of 177.00. The Kiwi athlete who placed third in Pyeongchang in 2018 was aiming for her second gold in Beijing, after topping the competition in the Snowboard Slopestyle.
However, the real star of the show was Austria's Anna Gasser, who with a strong first jump (90.00), then landed a perfect double cork 1260 on her last run, snatching first place on 185.50.
The 30-year-old defending gold medalist from Pyeongchang is considered a relative veteran in the sport.
On the last run, neither Sadowski Synnott nor Murase managed to improve their score, keeping their ranking at second and third, respectively.
Austria's Gasser reacted with surprise at having achieved the top spot on the podium, and talked about her strategy.
"The winning strategy was maybe just having fun and not caring about the result that much, and just caring about showing my snowboarding today," the double gold rider told Olympics.com. "I wasn't playing it safe, I was trying to give it all."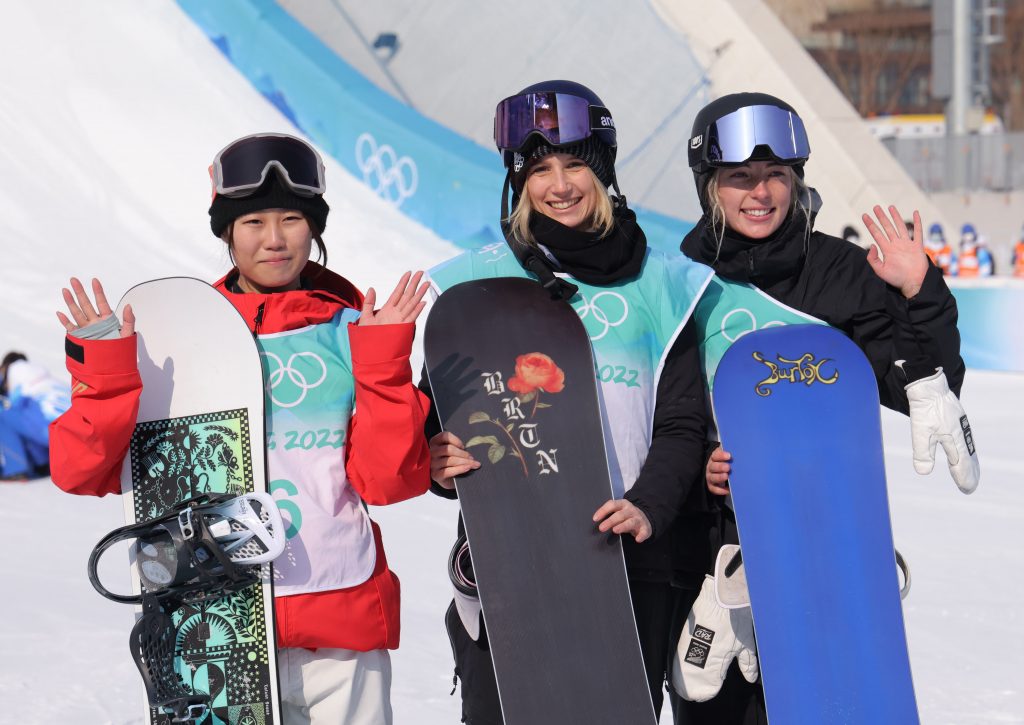 "This medal is thanks to everyone who supported me," Murase told Kyodo News after the competition. "I have nothing but thanks to everyone who believed in me."
"Being an Olympic medalist has been my dream since a very early age, so I'm really happy to win bronze here today," continued Murase.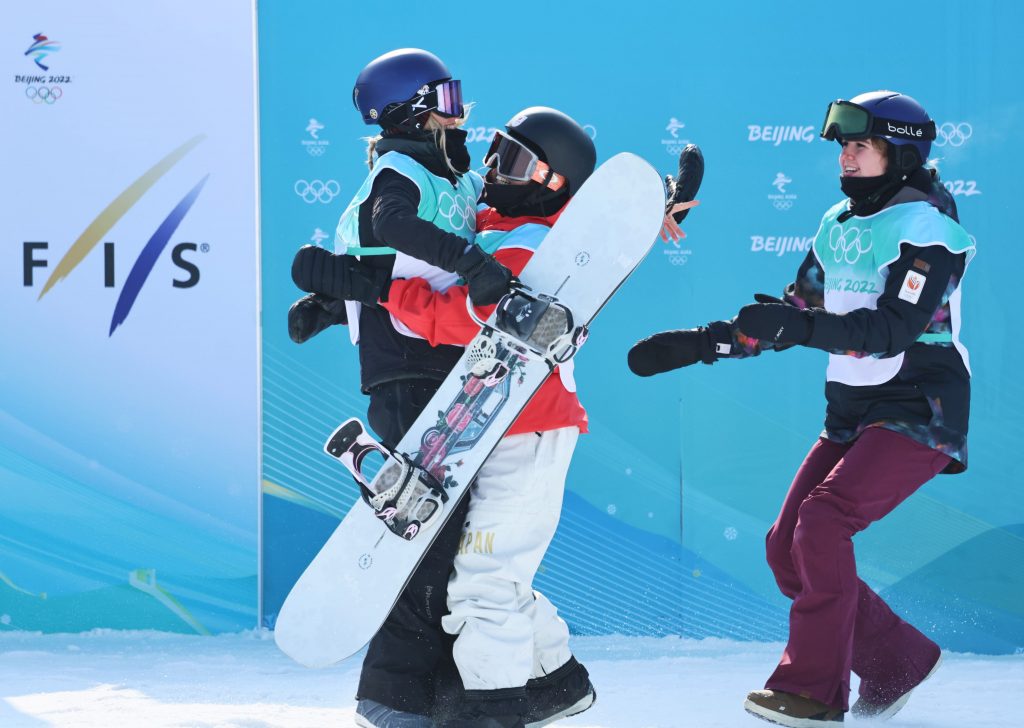 She won the X Games Big Air in Oslo in 2018, when she was 13. She was not allowed to participate in the Pyeongchang Winter Games due to the age restriction. The Beijing Games were finally the teenager's time to shine.
Iwabuchi Narrowly Misses the Podium, Onitsuka Falls in Two Jumps
Together with the successes, there were also tearful disappointments on the snow that day.
Japan's Reira Iwabuchi and Miyabi Onitsuka also qualified for the women's final.
With the competition fierce for the top three spots, Iwabuchi went all in for her last jump, and almost landed the first in-competition triple cork in women's big air history. The feat meant that all of her peers ran to hug and congratulate her for rising to the challenge.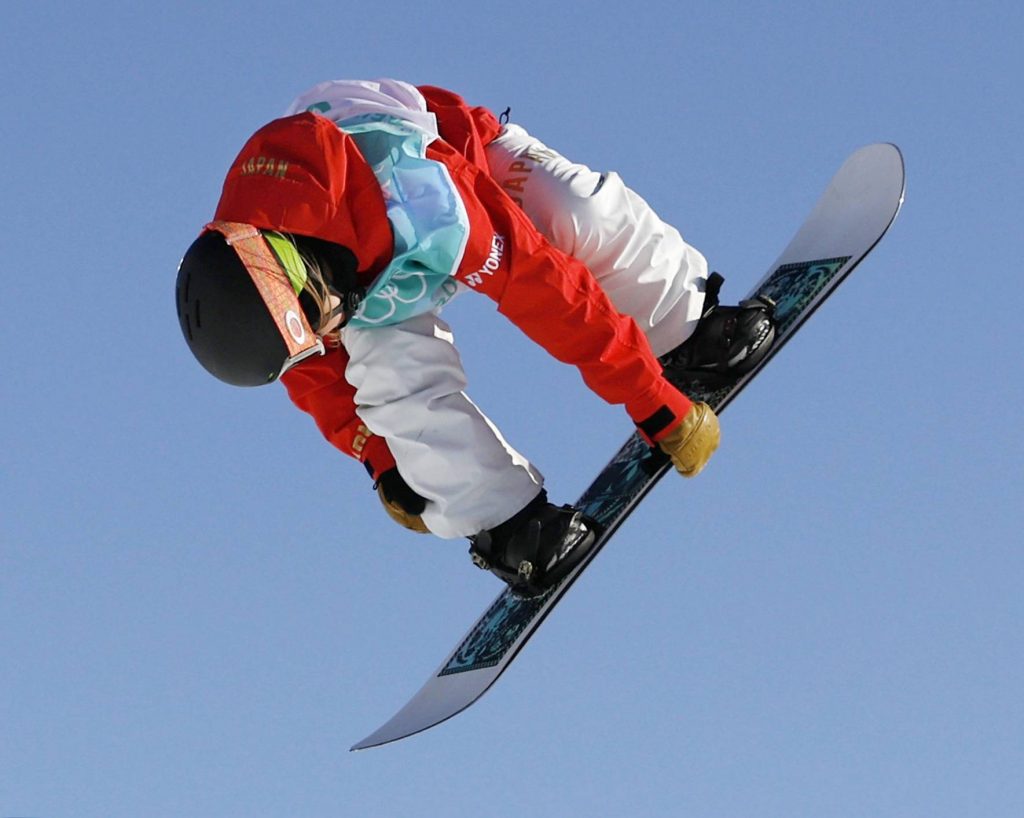 Iwabuchi, however, slipped slightly on her landing, therefore failing to increase her score. That placed her fourth, the same as her ranking in the 2018 Pyeongchang Games.
"It's really painful that I placed fourth again," she told NHK dejectedly, wiping away her tears. "But I was really happy that so many people supported me."
Onitsuka also faced a disappointing result, as she fell hard on her first jump and had to be assisted by medical workers. She performed a 1260 on her second run, but then fell again on her third jump, taking her out of medal range at 11th place.
"I think this is a testament to my ability, and how there is still work to do," said Onitsuka to NHK. "I want to work hard going forward."


Kunitake Places Fourth, Otsuka Lands Ninth in Men's Final
There was also excitement with twists and turns in the competition in the men's snowboard big air final a couple of hours later.
The top spot was claimed by China's Yiming Su, with strong scores of 89.50 and 93.00 on his first and second jumps. He demonstrated his frontside and backside 1800s respectively, which involve the athlete rotating five times in the air.
With a whopping 182.50 points, he secured the gold medal even before the end of his third run. Su, 17, was the world champion in big air in Austria in 2021, and achieved the first-ever medal in snowboard for China in Beijing.
Norway's Mons Roisland grabbed the silver after two strong consistent jumps. Canada's Max Parrot scooped up the bronze after a cab 1800 jump for 94.00, with a 1620 trick on his last run. This was Parrot's second medal at the Beijing Games, after scoring gold in the snowboard slopestyle.
Japan's athletes, Hiroaki Kunitake and Takeru Otsuka, missed the podium.
Kunitake had a consistent performance on his two jumps (82.25 and 84.00), for a total of 166.25. He was in third place until Roisland bumped him out of medal range.
"I worked really hard these past four years, and I think my efforts paid off," reflected Kunitake to Kyodo News. "My efforts landed me fourth, so I have more work to do before [the 2026 Olympics in] Italy."
Hopes were high for Otsuka, who had placed second in the February 14 qualifier. On his second run, Otsuka flew through the air with a backside cab triple cork 1800, for the highest score of the round (95.00).
However, on his third jump ― a frontside 1800 ― he lost his balance on landing, and placed ninth overall.
Follow the 2022 Winter Olympics in greater detail on JAPAN Forward's dedicated sports website, SportsLook.


Author: Arielle Busetto