New Hope for the Abductions Issue: The Government of Japan Strengthens International Cooperation to Bring the Abductees Home
New Hope for the Abductions Issue: The Government of Japan Strengthens International Cooperation to Bring the Abductees Home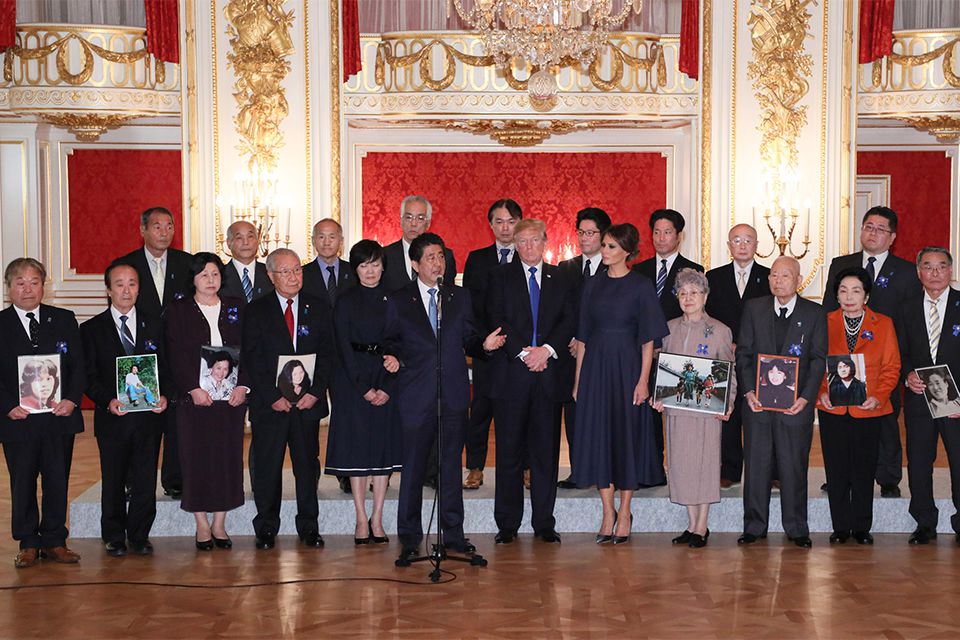 President Trump Breathes New Life into the Abductions Issue
The abduction of Japanese citizens by North Korean agents began more than forty years ago. This has been a major issue in Japan since it was first confirmed that North Korea was responsible for the disappearances of those missing Japanese citizens. It has recently garnered major international attention.
As one of the biggest developments with regard to the abductions issue to date, on November 6, 2017, Prime Minister Shinzo Abe, his wife Akie, US President Donald Trump, and First Lady Melania met for approximately thirty minutes at the State Guest House of the Akasaka Palace in Tokyo with seventeen family members of abductees taken from Japan by North Korea.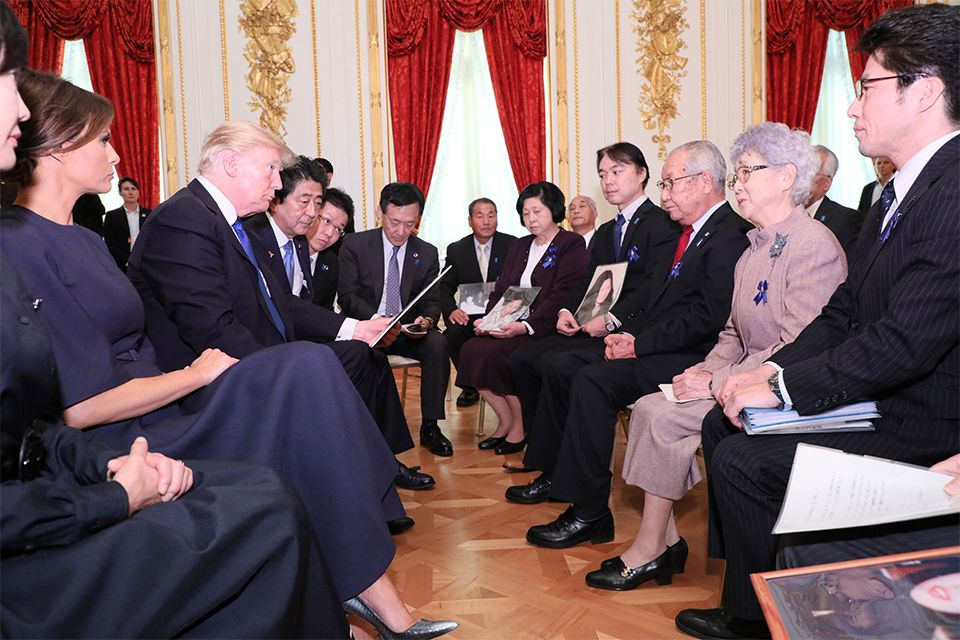 This meeting took place soon after President Trump's September 2017 address to the United Nations. Standing at the podium before the entire UN General Assembly, President Trump, making reference to Megumi Yokota (53)—who was a junior high school student when she was abducted by North Korean agents—said, "We know it (North Korea) kidnapped a sweet 13-year-old Japanese girl from a beach in her own country to enslave her as a language tutor for North Korea's spies." President Trump criticized the human rights abuses carried out by "the depraved regime in North Korea." President Trump was the first US president to mention the abduction of Japanese citizens by North Korea in a UN speech.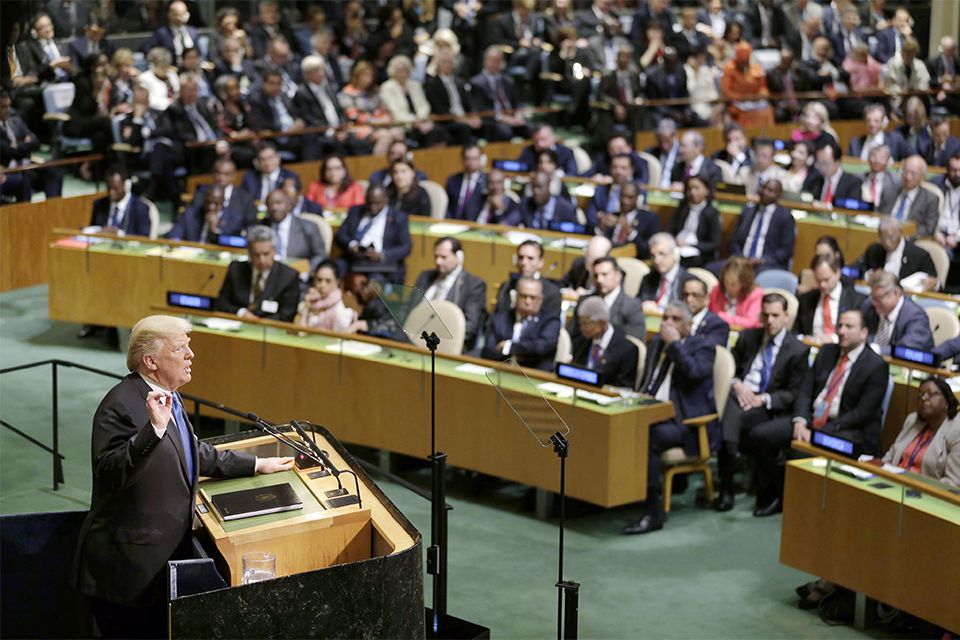 President Trump's reference to the abductions issue highlighted renewed efforts by the Government of Japan on multiple fronts to bring the abductees home and to end the long nightmare of their loved ones in Japan. This momentum was also underscored at a recent symposium on the abductions issue hosted by the Government of Japan at the Marunouchi Building in the heart of Tokyo.
International Symposium Shows United Front against North Korea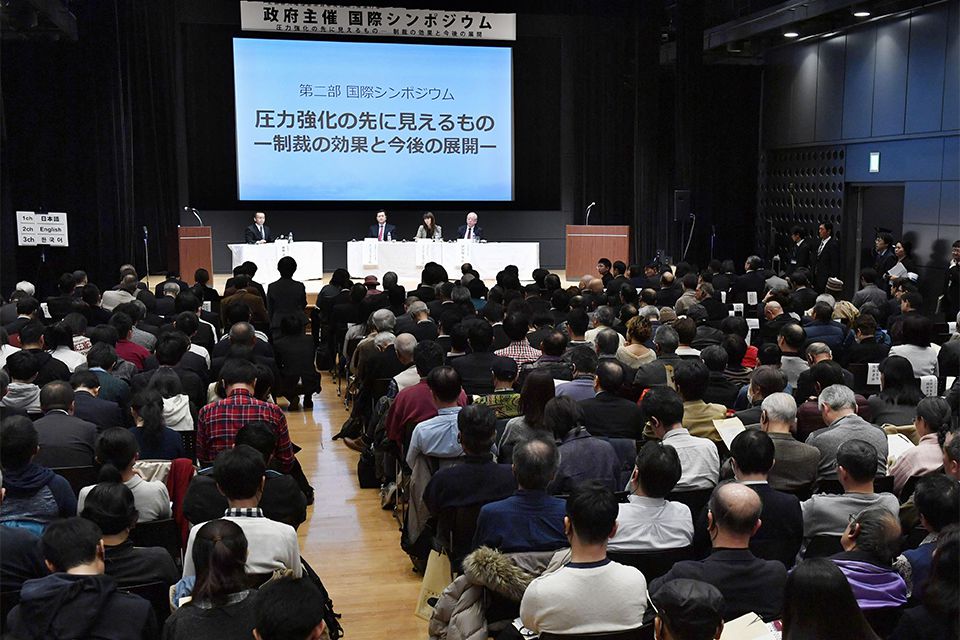 In the afternoon of December 16, 2017, experts and policy analysts, along with top officials from the Government of Japan and the United Nations, came together in Tokyo to discuss the possibilities for realizing the return of the abductees amid increasing tensions on the Korean peninsula. Despite these tensions, a great amount of hope has arisen that an end to North Korea's more than four decades of abduction and hostage-holding may finally be in sight.
The symposium began with a short awards ceremony at which certificates were presented to junior high and senior high school students who had written outstanding essays as part of a nationwide contest held to raise awareness about the abductions issue.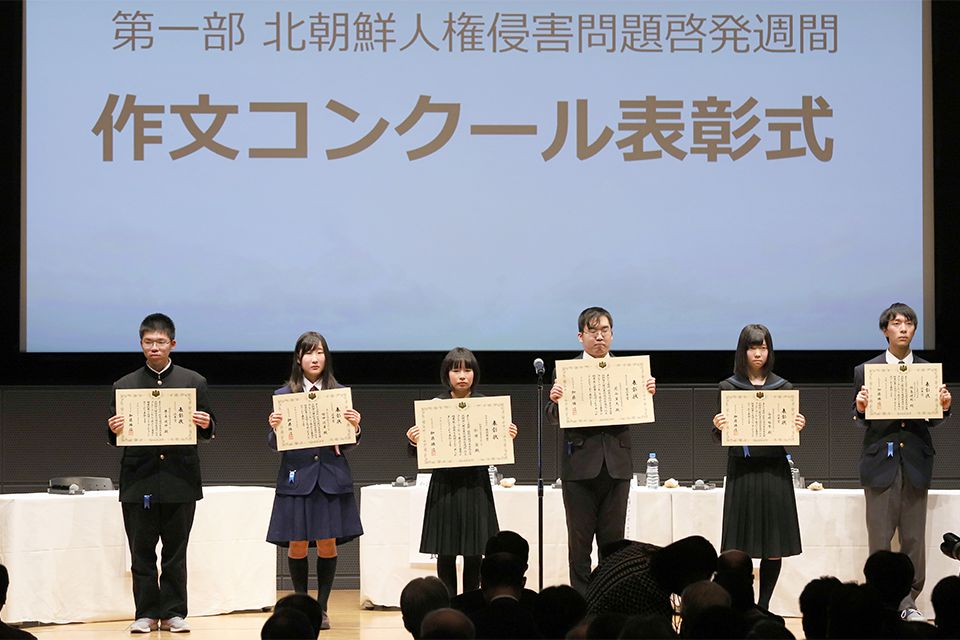 The certificates were given out by Katsunobu Kato, Minister in Charge of the Abduction Issue, who then delivered the opening remarks. Minister Kato mentioned that some family members of those held captive in North Korea have passed away. Minister Kato shared the sad news that Charles Robert Jenkins, the husband of returned abductee Hitomi Soga—the daughter of another abductee, Miyoshi Soga—passed away on December 11, and that Nobuko Masumoto, the mother of abductee Rumiko Masumoto, passed away on December 12 without seeing their families return from North Korea.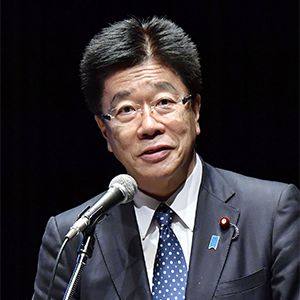 And yet, Minister Kato said, "the abductions issue is the most important matter for the Abe administration and the government's top priority."
"In order to resolve the various North Korea-related issues," Minister Kato continued, "the international community must exert maximum pressure on North Korea, in the manner of a rugby scrum, and corner them to change their policies." He mentioned that President Trump had recently spoken concretely about the abductions issue. Minister Kato emphasized that a "tight scrum" approach to the problem had been reaffirmed by the US and Japan, sending a powerful message to North Korea. He also mentioned that more than five hundred South Korean abductees remained in North Korea, and that close cooperation between Japan and South Korea had also been reaffirmed to achieve the return of the abductees.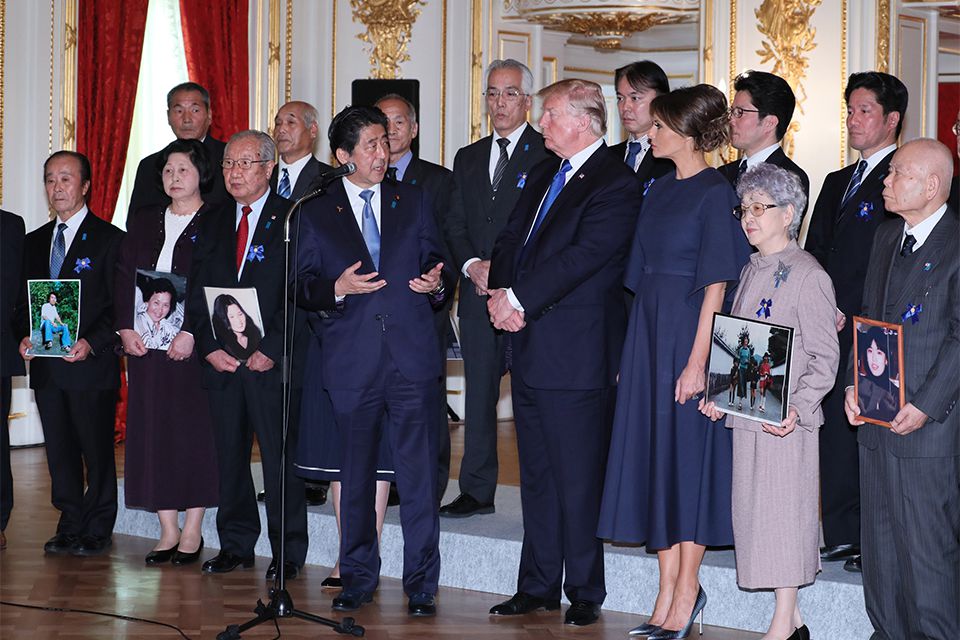 Minister Kato pointed out that the international community's pressure in condemning North Korea's recklessness and repeated provocations has never been as high. He referred, for example, to the importance of full implementation of the UN Security Council resolutions in solidarity with the international community. He also mentioned that Japan welcomes and supports the decision of the US to re-designate North Korea as a state sponsor of terrorism in November 2017.
On December 11, Minister Kato said, the UN Security Council held a meeting on the situation in North Korea, including human rights issues for the fourth consecutive year. He added that in November, the Third Committee of the United Nations General Assembly adopted the 13th consecutive resolution on the human rights situation in North Korea, co-sponsored by Japan and the EU, which strongly condemned and demanded an end to North Korean human rights abuses. Minister Kato emphasized that the international community's expression of deep concern and solidarity on human rights abuses in North Korea, including the abductions issue, was extremely meaningful and sent a clear message to North Korea urging improvements to the situation.
As he has made clear in many previous public statements, Minister Kato said unequivocally that there is "no future for North Korea" if it does not resolve the abductions issue. He concluded his remarks by saying that the Government of Japan will do its utmost to attain the earliest possible return of all of the abductees, leveraging the strong pressure imposed by the international community to elicit concrete actions by North Korea toward the resolution of the abductions issue. At the same time, he said, this would provide powerful momentum for all Japanese people to share their feelings and remain united, raising their voices in anger and expressing firm determination in demanding the earliest possible return of all abductees.
United Nations Fully Engaged
This resolve was underlined by Argentinian human rights lawyer Tomás Ojea Quintana, who last year succeeded Marzuki Darusman as the UN Special Rapporteur on the situation of human rights in the Democratic People's Republic of Korea (DPRK). Mr. Ojea Quintana highlighted several aspects of the abductions issue, pointing out specific ways in which action was being taken to bring the issue to a resolution.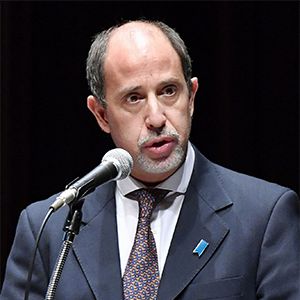 First, Mr. Ojea Quintana outlined the ongoing "patterns of violations" of human rights in North Korea, including political prison camps, restrictions on freedom of expression, assembly and movement, as well as the failure by North Korea to ensure the people's economic and social rights needed for their basic survival, including the right to food and health, particularly in the countryside.
"Crimes against Humanity" Continuing in North Korea
Mr. Ojea Quintana then said that the UN has been highlighting the abductions issue as a human rights issue in multiple ways, with the ultimate goal of assisting the abductees' families in their efforts to determine the fates and whereabouts of their loved ones and realize their immediate return.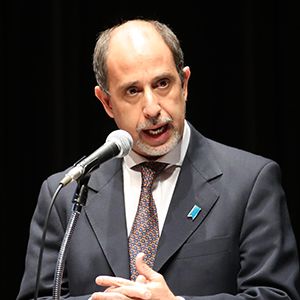 In 2013, the Human Rights Council (HRC) mandated that the Commission of Inquiry on human rights in North Korea investigate the systematic, widespread, and grave violations of human rights in North Korea. One year later, the Commission reported its findings: the human rights abuses may amount to crimes against humanity, including the crime of enforced disappearances of persons.
In addition, Mr. Ojea Quintana said, the Government of Japan has long been tackling the abductions issue, establishing the Headquarters for the Abduction Issue and supporting families, developing policies, trying at times to engage with North Korea, and now imposing maximum pressure on North Korea with regard to the abductions issue.
Third, Mr. Ojea Quintana said that the Government of Japan has identified 17 citizens who were the victims of abduction by North Korea. While five returned to Japan in 2002, the other cases, including eight whom North Korea reported to have passed away or to have never entered North Korea, await an effective commitment from North Korea to clarify and settle the matter satisfactorily.
Former North Korean Supreme Leader Kim Jong-il, when confronted with the issue, did not admit that the abductions were a state policy, and instead placed the blame on "some elements" operating outside state control.
In 2014, Japan-North Korea Intergovernmental Consultations were held in Stockholm, Sweden. North Korea promised to conduct comprehensive and full-scale investigation on all Japanese nationals, including victims of abduction (what is called, "Stockholm Agreement"). However, Pyongyang unilaterally abandoned its commitment. Prime Minister Abe in the meantime has stated time and again that the abductions issue is a highest priority for his administration and that Japan will continue to urge North Korea to implement the Stockholm Agreement.
"Enforced Disappearance is a Continuous Crime"
Fourth, North Korea has an unmistakable obligation under international law to return the abductees to Japan. North Korea's abduction program, Mr. Ojea Quintana said, is a "flagrant violation of the UN Charter and the Universal Declaration of Human Rights."
"Enforced disappearance is a continuous crime," Mr. Ojea Quintana emphasized. "The perpetrators include not only the individuals who committed the actual abductions, but also those who deny knowledge of their fates and whereabouts and continue to maintain the crime of enforced disappearance."
These abductees include not only the seventeen Japanese people confirmed to have been abducted by North Korea, but also more than 880 other Japanese citizens possibly being abducted by North Korean agents, as well as the hundreds of other ROK, Thai, Lebanese, Romanian, and other nationals believed to have been disappeared and detained by North Korea.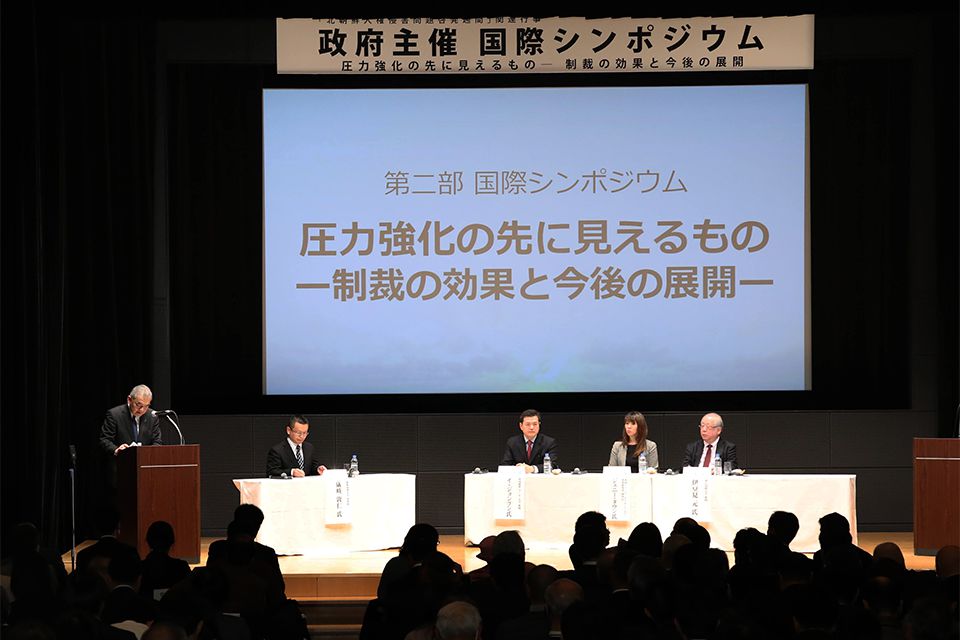 Panel Outlines Clear Steps for Action
A panel discussion on the abductions issue, moderated by Atsuhito Isozaki— an associate professor at Keio University—took place after Mr. Ojea Quintana's remarks. Mr. Isozaki is an expert on North Korean politics.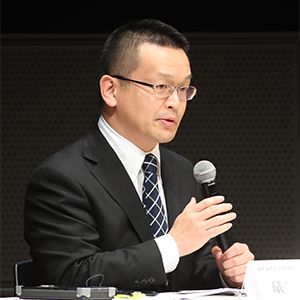 The three panelists were Prof. Lee Jung-Hoon, Ambassador-at-large on North Korean Human Rights for the Republic of Korea; Jenny Town, Assistant Director of the US-Korea Institute at the School of Advanced International Studies at Johns Hopkins University and editor of the North Korea information clearinghouse website 38 North; and Hajime Izumi, a professor at Tokyo International University and a leading Japanese expert on North Korea.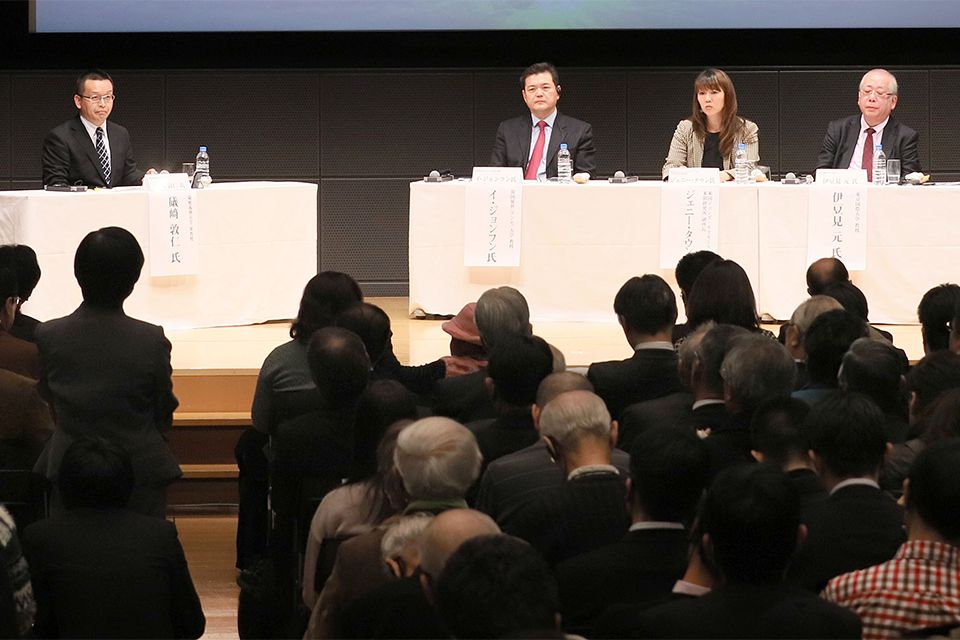 Prof. Lee began by sketching out recent developments affecting the Korean peninsula, including the increasing range of the missiles being tested by North Korea, which are now capable of striking the North American continent. In response, Prof. Lee pointed out, the US has re-designated North Korea as a state sponsor of terrorism. This link between the North's ongoing security violations and its designation as a state sponsor of terrorism was recently affirmed by Nikki Haley, US Ambassador to the UN, Prof. Lee reminded the panel.
Prof. Lee then pointed out that the abduction, possible torture and death of American college student Otto Warmbier has resulted, in part, in secondary sanctions against North Korea and against all states and corporations which have any dealings with the rogue regime. Under the new sanctions, the Philippines, which had been the third-largest trading partner with North Korea by volume, is no longer interacting with North Korea.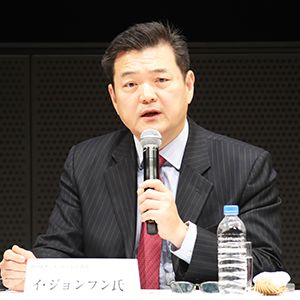 Similarly, Mexico, Peru, Kuwait, and Spain have all expelled North Korean ambassadors from their countries, while the number of North Korean diplomats in Germany has been halved.
Prof. Lee said that after five years of similar sanctions and diplomatic isolation, Iran capitulated and agreed to a nuclear deal. Prof. Lee held out hope that, like Iran, North Korea would be forced into negotiations by the latest round of sanctions.
Prof. Lee's most forceful remarks came when he compared the human rights violations carried out by North Korea to the Holocaust perpetrated by the National Socialist regime in Germany in the 1930s and 40s. Referring to Hitler's Willing Executioners: Ordinary Germans and the Holocaust, a 1996 book by Daniel Johan Goldhagen, Prof. Lee said that North Korea is systematically and habitually violating human rights, and shows no sign of relenting or reforming.
The North Korean regime "has never restrained itself of its own accord," Prof. Lee said. He mentioned that disqualification of North Korea from UN membership is one option, as is referring all crimes committed by the regime to the International Criminal Court.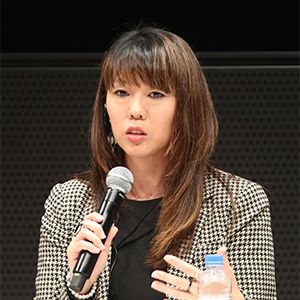 Ms. Town mentioned that it was vital to allow North Korea to save "face" and to avoid creating the perception that war is inevitable, thus providing them with opportunities to return to the negotiating table amid clearly-defined goals for talks.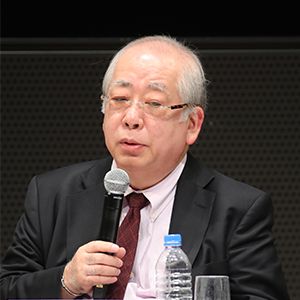 Prof. Izumi agreed with Prof. Lee that disqualification of North Korea from UN membership is one option, although Prof. Izumi entertained doubts as to how this could realistically be done, as many other nations with poor human rights records would probably vote against such a measure out of fear that their regimes would be expelled next. With regard to the abductions issue, Prof. Izumi said that the abductions of Japanese citizens by North Korea were clearly state crimes, and that the Government of Japan should seek reparations from North Korea.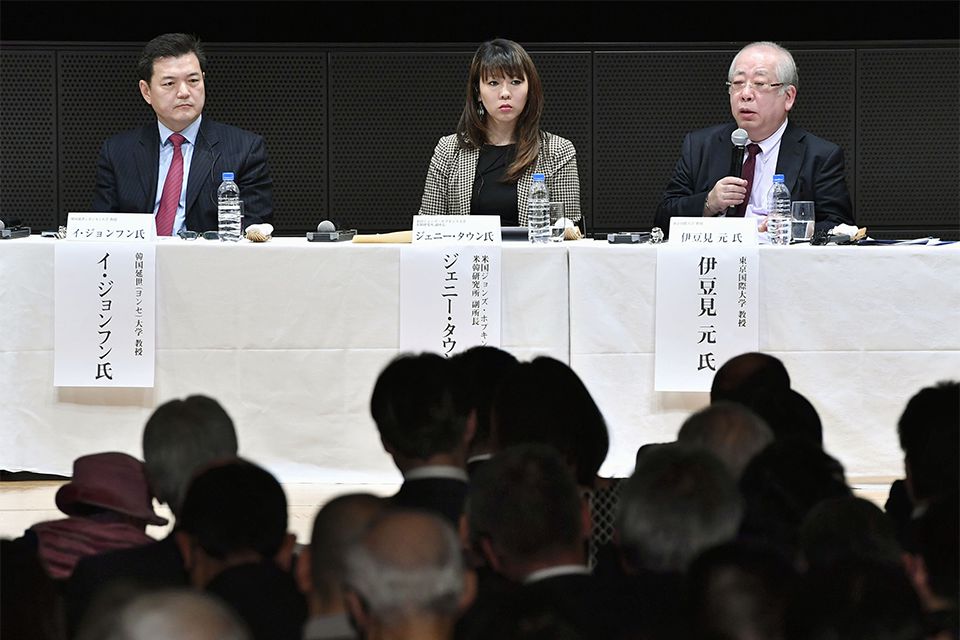 Re-emphasizing the Importance of International Cooperation and Expectations of Proper Behavior by North Korea
In his closing remarks, Minister Kato said the following.
We need to consider the fact that North Korea has violated both the Agreed Framework of 1994 and the joint statement of the Six-Party Talks of 2005 and used them to buy time. During this period, their nuclear weapons and missile programs have progressed. We are not saying that we will limit our efforts to applying pressure, but at the same time, there is no meaning in having dialogue only for the sake of dialogue. It may rather exacerbate the situation and we have to keep that in mind. It is important that the international community express strong concern about North Korean human rights violations, including the abductions issue, and exert maximum pressure to create a situation in which North Korea will seek dialogue with us. North Korea has an industrious labor force and also enjoys abundant resources. If North Korea walks the correct path, it will also be able to grow its economy rapidly, as Prime Minister Abe mentioned at the UN General Assembly. By failing to resolve the abductions issue, there is absolutely no future for North Korea. North Korea has to understand what Prime Minister Abe really meant and choose the path of either 'cooperation and prosperity' or 'isolation and demise.'
Abductees' Family Members in Attendance
In the audience at the symposium was Koichiro Iizuka, who was just a baby when his mother, Yaeko Taguchi (62), was abducted by North Koreans at the age of twenty-two. During the November meeting, President Trump was visibly surprised to meet the forty-year-old Koichiro in person after seeing the infant Koichiro in a photograph taken of him and his mother when he was just one year old.
Also present at both the December symposium and the November meeting with President Trump was Megumi Yokota's younger brother, Tetsuya (49). Mr. Yokota said that he could see the anger in President Trump's face as he realized the heinousness of North Korea's crimes. "I thought then that President Trump would perhaps do something so that justice would prevail over a dictator," Mr. Yokota said.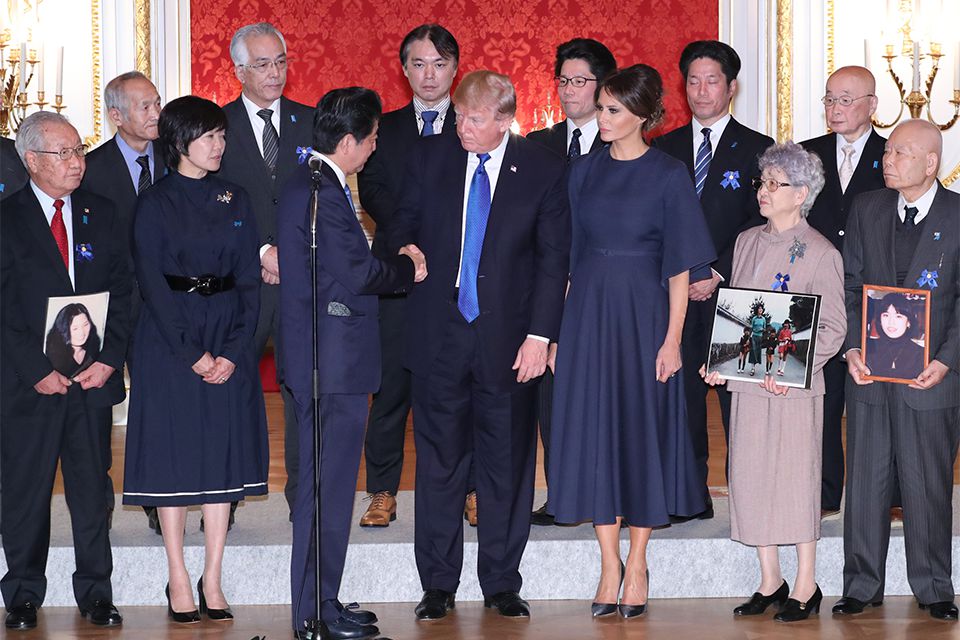 Teruaki Masumoto (62), the younger brother of Rumiko Masumoto (64), who was abducted when she was 24 years old, said that "the very fact that both Japan and the US are seeing this as such a big issue is a message to the North Koreans."
Japan Leads on the Abductions Issue
Nobuhiro Matsuki (45), the younger brother of Kaoru Matsuki (64), who was abducted at the age of 26, said that, while he welcomed President Trump's deep interest in the abductions issue, "the Government of Japan must take the initiative and work to resolve this issue. My impression was that President Trump is going to work with us as we try to bring this about."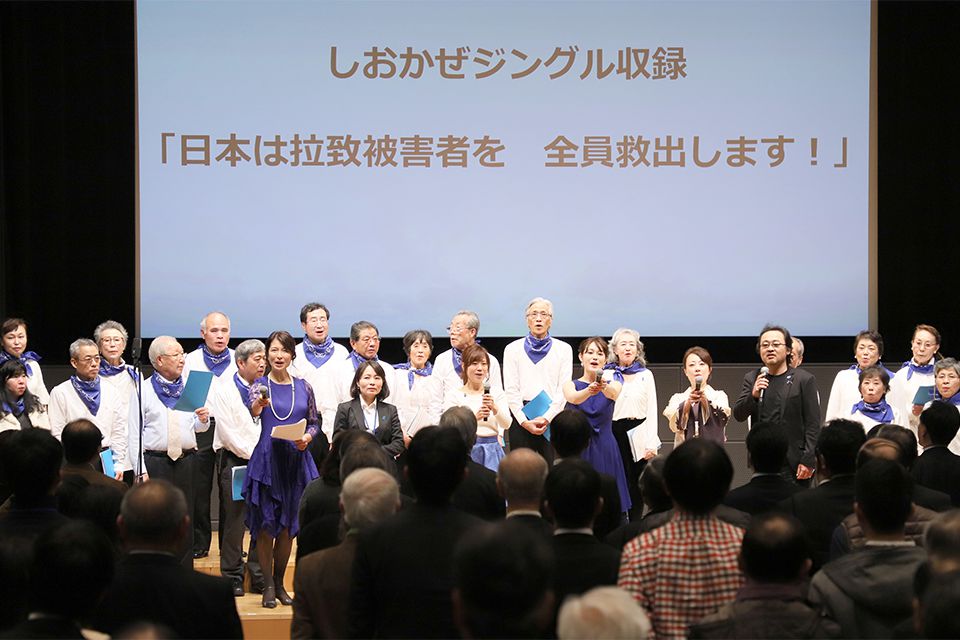 After the December 16 symposium, a mini-concert was held for all of the remaining abductees. The symposium and the concert were broadcasted live into North Korea, as is the Government of Japan radio program, which transmits shortwave programs to North Korea to convey messages from abductees' families and efforts made by the Government of Japan.
As with the radio program and the mini-concert, Japan continues to be the hub of a wide spectrum of efforts to end the abductions issue and bring the abductees home.
End

All official titles cited in the text are as of December 2017.