The Next India Boom: Is the Third Time a Charm?
Economists explain why the past two booms in India have been underwhelming despite its demographic advantage — and what needs to change.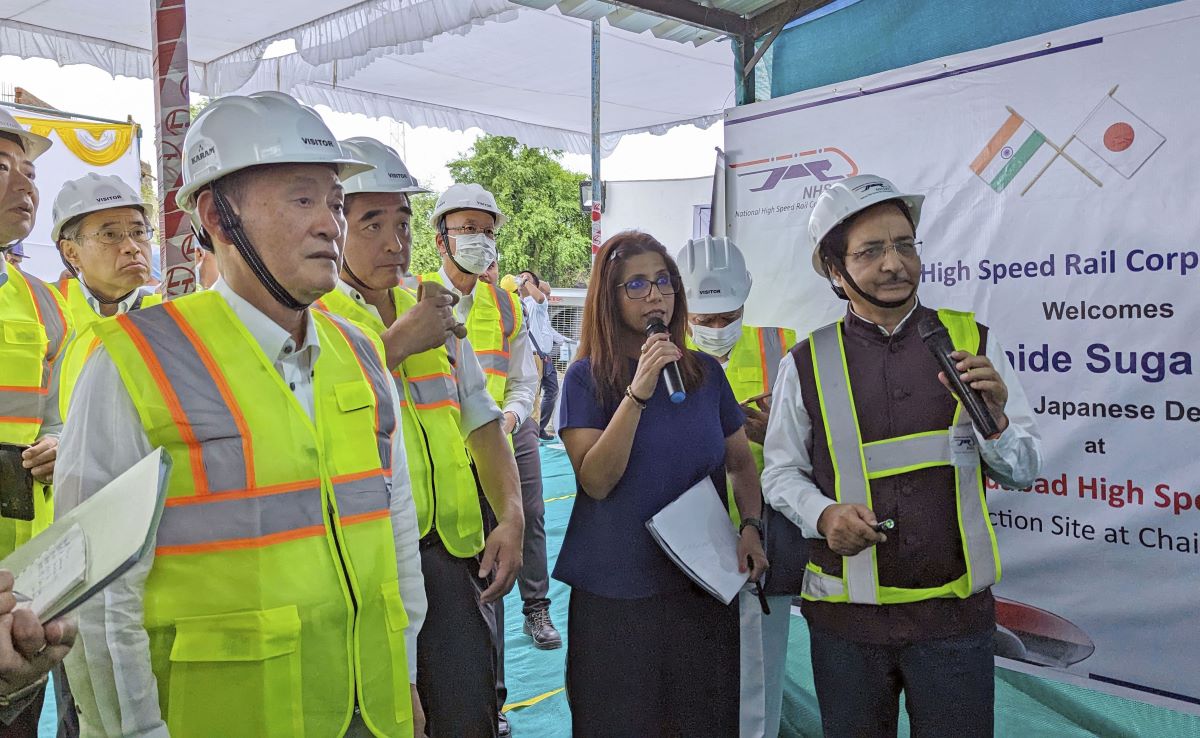 Japanese companies are showing increasing interest in India, a country whose population has reached 1.428 billion. India has now surpassed China as the world's largest.
In March 2022, Prime Minister Fumio Kishida pledged ¥5 trillion JPY (about $33 billion USD) in private investment and loans to India by 2030. As well as being a consumer market and manufacturing base, India is now a promising export base for the Middle East and Africa. However, concerns over land expropriation procedures and the operation of the legal system have stalled the entry of Japanese companies.
Suga's Push for Expansion
On July 6, former Prime Minister Yoshihide Suga met with Indian Prime Minister Narendra Modi in New Delhi. During their meeting, Suga offered to expand Japanese investment in India.
Suga said, "I would like to see the lack of consistency and transparency in the tax system improved. Also, I would like to see infrastructure improvements, particularly in logistics."
Furthermore, he requested that the two countries conclude a joint crediting mechanism (JCM) for decarbonization. The JCM is a framework to cooperate with developing countries to reduce greenhouse gas emissions and share the benefits of these efforts. According to the same sources, PM Modi is seriously considering the proposal.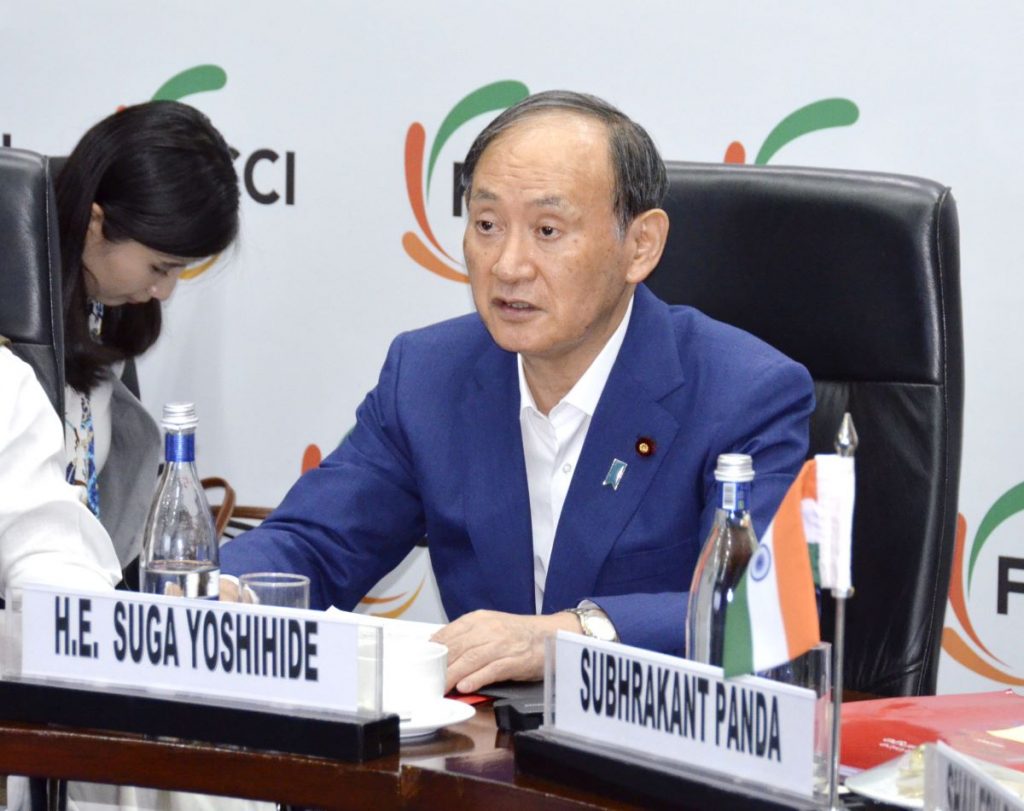 In January, Suga succeeded the late former Prime Minister Shinzo Abe as chairman of the Japan-India Association (JIA). This foundation works to promote exchanges between the two countries. On July 5, Suga visited the Sabarmati Multimodal Transport Hub & SBS launching site of the Mumbai-Ahmedabad High-Speed Rail (MAHSR) Project. Leading a delegation of approximately 100 business persons, Suga inspected the site of the Japanese-sponsored project in the western state of Gujarat. In his meeting with Modi the next day, Suga confirmed that Japan would continue cooperating in advancing the project.
India's Popularity Among Businesses
Many Japanese companies are eager to do business in India. In the summer of 2022, the Japan External Trade Organization (JETRO) surveyed Japanese companies in the Asia-Oceania region. In its survey, JETRO asked these companies which country or region they plan to expand their businesses over the next one to two years. As a point of note, respondents could give multiple answers. According to the results, India received the most votes (72.5%), while China came in 15th at 33.4%.
Another survey indicating India's popularity among Japanese businesses is the Japan Bank for International Cooperation's (JBIC) summer 2022 poll. JBIC asked Japanese manufacturers about promising destinations for business expansion "over the next three years." India topped the list for the first time in three years at 40.3%, ahead of China.
From vehicles to electronics and chemicals, the survey indicated that India is attracting interest from a wide range of industries. One survey respondent commented, "We would like to find opportunities in markets other than China, where there is stiff competition from local [auto parts] manufacturers."
India also ranked first in the "over the next ten years" category for the 13th consecutive year. At 50.6%, the gap with second-place finisher China (36.6%) widened by more than 5 percentage points from 2021. Market growth potential, size, and inexpensive labor were the top reasons for considering India promising.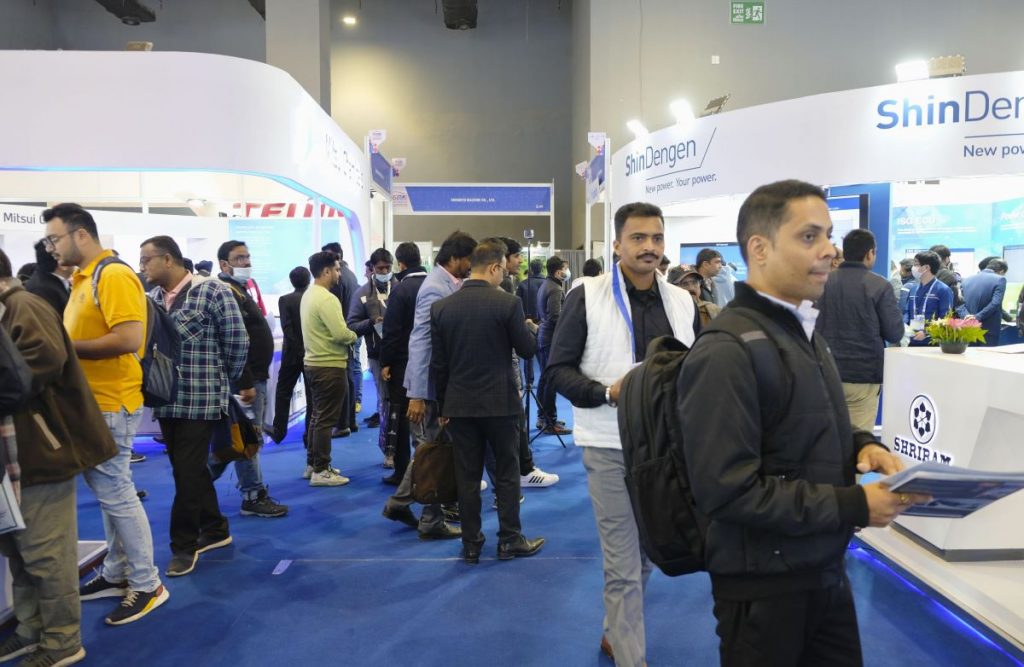 Sluggish Japanese Business Expansion
Mizuho Research & Technologies (RT) has suggested that "India's future potential has come into renewed focus amid growing uncertainty in China." Its analysis points out that this is the third Indian boom. India's first boom, between 2002–2012, came amid the attention surrounding the five emerging BRICS (Brazil, Russia, India, China, and South Africa) economies. After the Modi administration took office, India experienced a second boom between 2014–2018.
Japanese companies operating in India increased steadily from 267 in 2006 to more than 1,000 four years later. However, growth has been stagnant in recent years. According to the Embassy of Japan in India, as of October 2022, the number of companies decreased by 2.7% from 2021 to 1,400. This marks the second consecutive year of decline. Partially due to the COVID-19 pandemic, "Office closures, mergers, and withdrawals continued from the previous year," the embassy stated.
India's Demographic Advantage
Nevertheless, the importance of India, emerging as a representative of the developing countries known as the Global South, is "increasing" according to one Keidanren official. Economic security and more flexible supply chains are becoming urgent issues. Within this context, India is one of the leading choices for "China plus one" countries. "China plus one" is a business strategy that seeks alternatives to investing in China.
Its low median age is another appealing aspect of India. In India, the average age is approximately 28, compared to 48 in Japan and 39 in China. The working-age population is approximately 950 million, accounting for nearly 70% of India's total population. India also has a considerable potential demand for durable goods such as automobiles and home appliances. With such an abundant labor force, more countries may choose to have their production bases in India.
Economic growth accelerates when the working-age population more than doubles the size of the non-working-age population. Some estimates suggest India will continue to reap this demographic dividend until around 2050. Its gross domestic product (GDP) has surpassed that of the United Kingdom and now ranks fifth globally.
In August, Modi declared in his speech on the 76th anniversary of independence that India would be among the top three within the next five years. According to the World Bank, India's real GDP growth rate from 2022 to 2023 was 7.2%. This was the second highest among the Group of 20 (G20) countries. The bank projects a 6.3% growth rate for India's real GDP in 2023.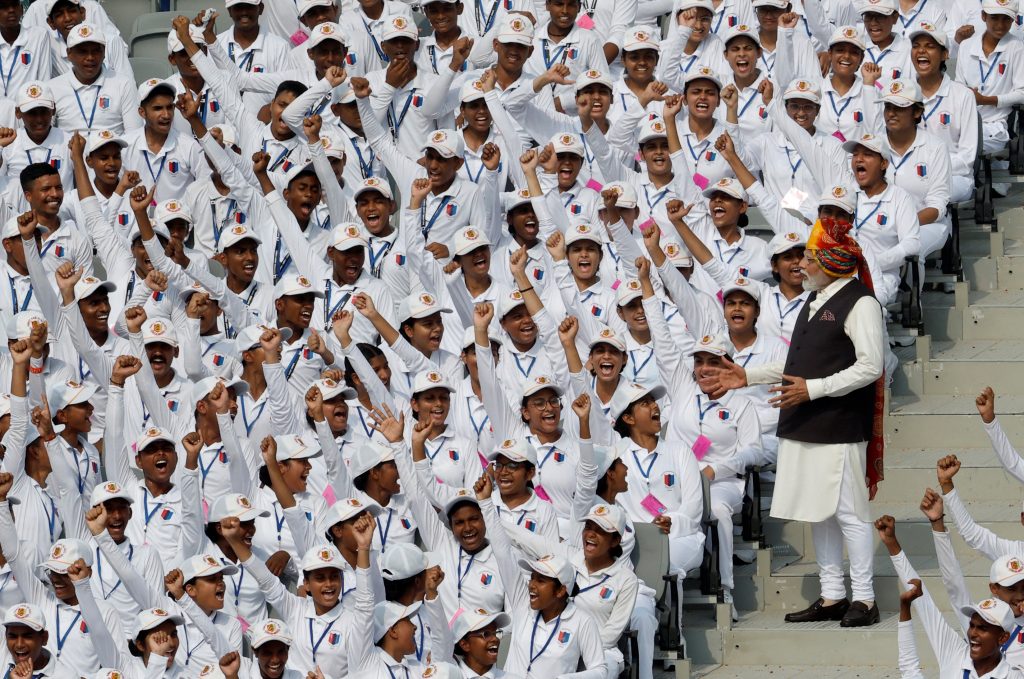 India's Economic Growth and Challenges
Ultimately, however, the previous two Indian booms were economically underwhelming. China, now considered the "world's factory," has largely outstripped India's economy.
In its analysis, Mizuho RT observed, "Compared to China, India's manufacturing sector is noticeably weak. Its economic structure relies heavily on imports of energy and food. Subsequently, the manufacturing sector, which exports goods, has not developed sufficiently, and the current account balance is trending toward a deficit."
In addition, India faces many social issues, such as high poverty and unemployment and the poor social mobility of women.
Japanese FDI to India Ranks Fifth
Japan is lagging behind in direct investment in India. Statistics from the Indian government on the cumulative total of foreign direct investments (FDI) in India by country are revealing. Between 2000–2022, Mauritius, a tax haven, had the largest share, accounting for a quarter of total FDI. Singapore was second, followed by the United States and the Netherlands, with Japan in fifth place. JBIC notes that Western countries are increasing investment, particularly in IT-related sectors. By contrast, it points out that Japan, which focuses on manufacturing, has slowed down due to the pandemic.
Balance of payment statistics from the Ministry of Finance confirm this. Based on the balance at the end of 2022, the US received the most direct investments from Japan ($696.5 billion USD). India was in 13th place with $29.5 billion USD, less than half that of Singapore ($112.8 billion USD) and Thailand ($74.7 billion USD).
Shotaro Kumagai, a senior research fellow at the Japan Research Institute (JRI), explained the issue's significance. "Suppose the resolution of the land expropriation issue is postponed, and delays in infrastructure development and factory construction continue. In that case, Japanese companies may continue to express a high level of interest in India but hesitate to fully expand into its market."
India as an Export Base
Meanwhile, more companies are choosing India as an export base. According to JETRO's 2022 survey, only 36.2% of Japanese companies do not export to India. This is a decrease of more than 20 points from ten years ago. JETRO's New Delhi office commented that "Japanese companies have traditionally operated based on domestic demand. However, they are now gradually seeking to export as well."
Tatsuo Yasunaga, Chairman of Mitsui & Co, Ltd and Vice Chairman of Keidanren, stressed the importance of taking risks in taking on foreign markets: "Japan is a perfectionist and does not start until all conditions are met, but other countries move far quicker. India wants to see more commitment from Japan." Regarding the business climate, Yasunaga is optimistic about closer economic ties with India. "No issue is beyond economics," he declares.
RELATED:
(Read the article in Japanese.)
Author: Masaya Murayama