The Spring Sumo Tournament Concludes with an Epic Finish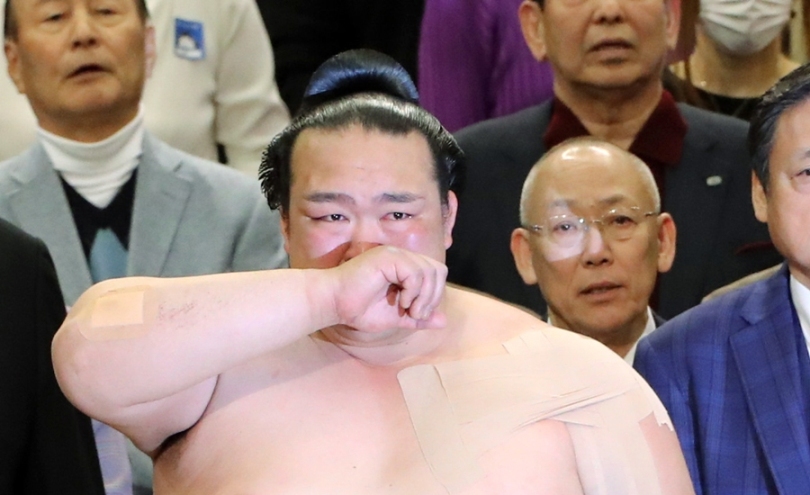 This year's spring sumo tournament—the national sport of Japan—was held in Osaka and concluded on March 26, where Kisenosato pulled off a miraculous come-from-behind victory which was greeted enthusiastically by Japanese sumo fans.
Kisenosato was suffering from what appeared to be an excruciatingly painful injury, and it was expected that he would withdraw from the tournament. He injured his left shoulder during his bout with Harumafuji two days before the final day of the tournament and finished the tournament by wrestling using only his right arm. He ended with a record of 13 wins and 2 losses, concluding with an upset victory that was also his second tournament win in a row. What made the difference for Kisenosato was that he would need to win two matches in a row in order to secure the victor's trophy. It was Kisenosato's indomitable spirit that allowed him to overcome considerable adversity.
Terunofuji, who holds the rank of ozeki (one rank below yokozuna), held the top spot in the tournament rankings with just one loss and was putting pressure on Kisenosato, but Kisenosato defeated him in the final round, throwing him down in the ring to tie the tournament standings and force a playoff match. In the final showdown, Kisenosato locked forearms with Terunofuji and threw him off balance onto the ground, thus putting the finishing touch on a dramatic come-from-behind victory.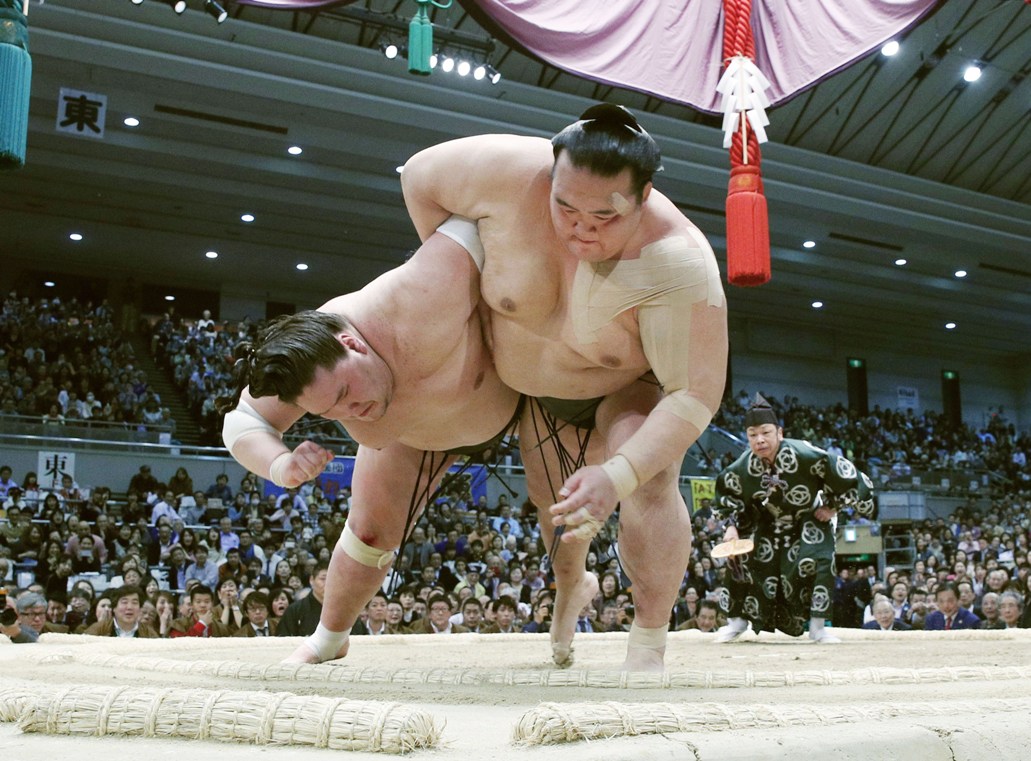 It was the first time in 22 years that a new yokozuna won a tournament, since Takanohana pulled off the same feat in 1995. Kisenosato is one of only eight yokozuna ever to achieve this. Forced to sit out the last match of the 2000 summer tournament due to an injured right knee, Takanohana, who lost in the standings to Musashimaru, came back to beat him in the final match. Kisenosato's victory will surely be included among legendary matches such as this one. It was a miraculous upset finish, and the win by a new yokozuna will be talked about for years to come, even by those who otherwise do not follow sumo.
In recent years, the world of sumo has been dominated by Mongolians and Kisenosato's promotion to yokozuna marks the first time in 19 years that a Japanese wrestler has won a place among sumo's best. Kisenosato, whose real name is Yutaka Hagiwara, hails from Ibaragi Prefecture and trains at the Tagonoura-beya sumo stable. He first began competing in sumo tournaments fifteen years ago, and has missed only one tournament in that time His victory on Sunday was the crowning achievement of a newly-minted yokozuna's playing through injury and pain in order to see the spring tournament through to the very end.
On March 25, the fourteenth day of the tournament, Kisenosato lost his match against Kakuryu when Kakuryu came out aiming for the helpless Kisenosato's wounded left shoulder. Everyone began to worry whether Kisenosato would even be able to appear in the tournament's final match. But Kisenosato never wavered. At around 6:45 in the evening, immediately after leaving the arena, Kisenosato called his physical therapist, Shigeru Kunito, and asked if he could come down to Osaka from Chiba that very evening. Kunito was on his way to a family dinner when the call came in, but he immediately changed course and headed to Osaka. "He would not have called if he was giving up on winning," Kunito thought.
The next morning, Kisenosato was treated by his trainer for approximately two hours at the Tagonoura boarding house in Osaka's Minato Ward. During this session, an attending physician gave Kisenosato a shot of painkiller in his left breast. After the morning training on March 26, the last day of the tournament, Kisenosato did not respond to reporters' requests for interviews—a rarity for him, but he wanted to avoid revealing the extent of his injury. Kisenosato then had another hour or so of physical therapy before heading to the arena. Almost no one, including those inside of the Tagonoura stable, were aware of the details of Kisenosato's treatment.
There was a real possibility that by aggravating an already serious injury, Kisenosato might affect his entire career. But he did not hesitate in his decision to keep on fighting until the end. As he told his supporters, "There are people in the arena who worked their fingers to the bone to buy a ticket to see me fight. There are so many people here who came looking forward to seeing a new yokozuna."
Kisenosato was less concerned about winning the tournament than he was about his keenly-felt responsibility to do his duty as a yokozuna. It was from that starting point that he went back into the ring, knowing that, if he were to appear, he would also be expected to win. Kisenosato won the final match with a desperate gambit: the forearm-lock and body-throw. It was the stroke that completed his tenacious push to win through to the victory that had been just one match away.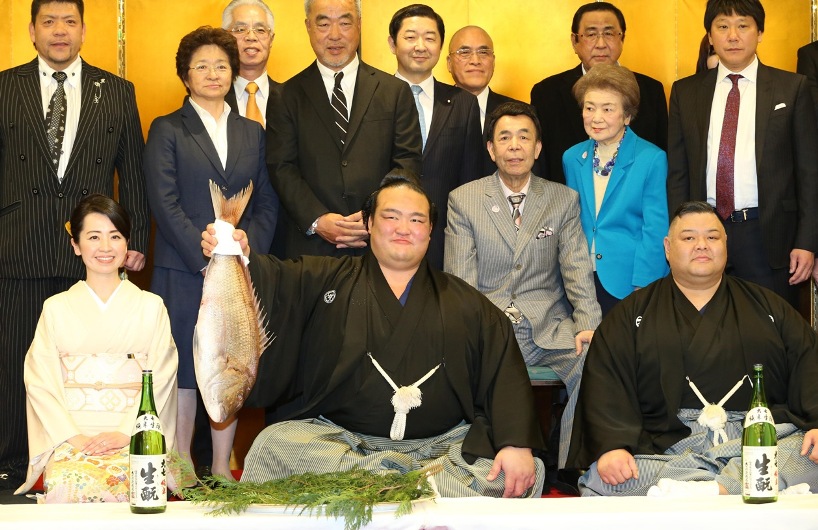 Standing outside the ring to accept the victor's trophy, Kisenosato sang along to the Japanese national anthem with tears welling up in his eyes. The former yokozuna Takanosato, the deceased former master who trained Kisenosato and brought him up to adulthood, achieved the same feat at the autumn tournament in 1983. "I didn't do this all by myself," he said as he accepted the prize with words of thanks to all those around him. This was the hard-earned reward for 15 days of relentless, punishing fighting.
Sho Fujihara is a sports staff writer for Sankei Shimbun
(Click here to read the original in Japanese)