Theresa May's Brexit Speech; Opportunities and Dangers for Japan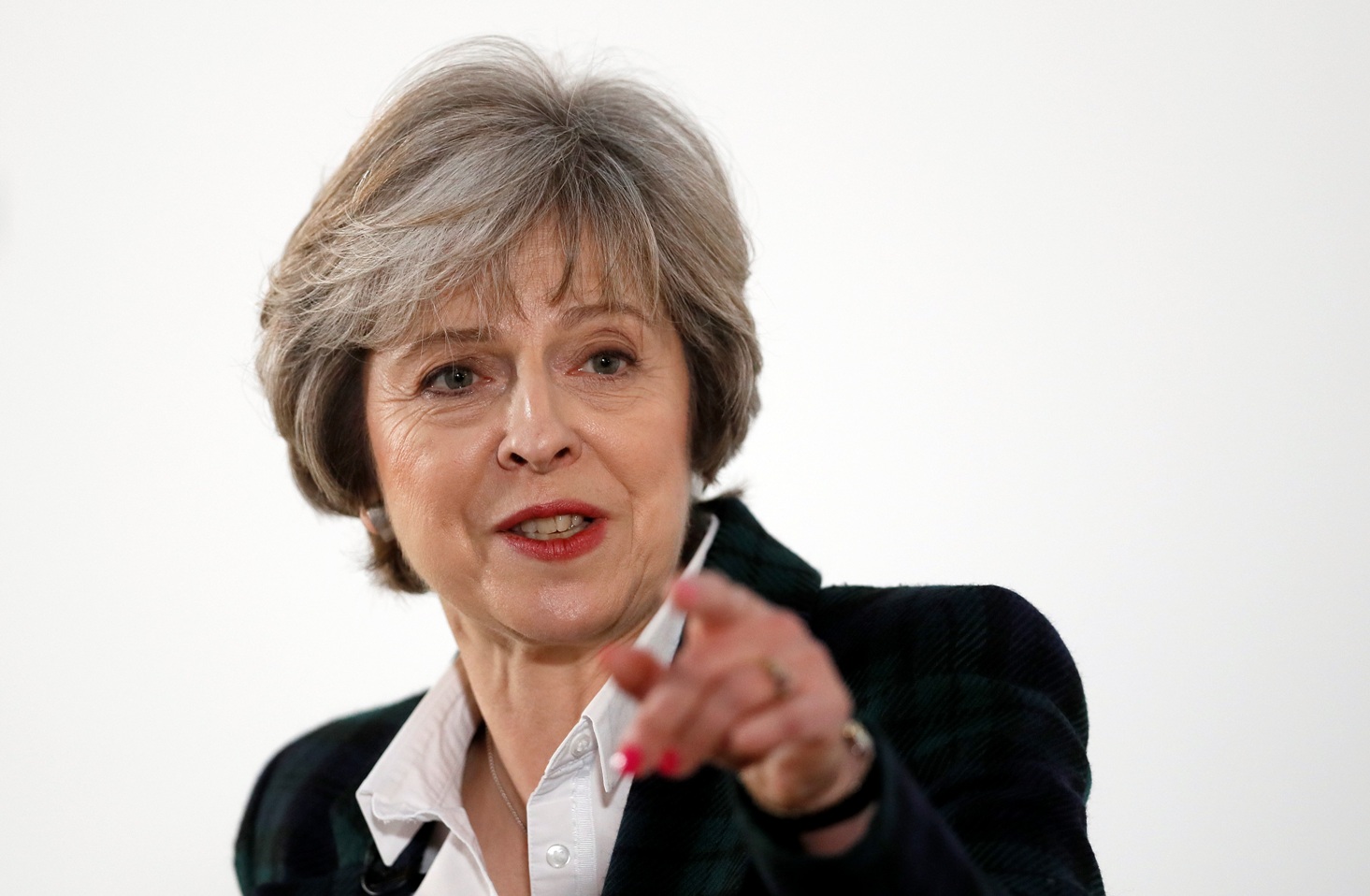 Britain's Prime Minister Theresa May has given a speech outlining the principles which will guide Britain's withdrawal from the European Union. She will lead the nation through a hard Brexit as she tries to reposition Britain globally. For Japan, the speech suggests opportunities for greater trade and investment in the UK. But it also highlights the dangers for international business as Britain makes a full departure from the EU's single market.
A crucial speech about the Brexit by Prime Minister Theresa May contained some encouraging news for Japanese companies with investments in Britain.
Mrs May proposed a deal which should benefit Japanese auto-makers, such as Nissan and Toyota, which use their British factories to export to Europe.
She also advocated increased trade between Britain and nations outside the EU, including potentially Japan.
She said the Brexit presents an opportunity "to build a truly global Britain."
At the same time, she advocated a so-called "hard Brexit" by which Britain cuts most of its ties to EU institutions.
Crucially, she committed to take Britain out of the single European market, which has previously benefitted Japanese companies which use the UK as the headquarters of their European operations.
Nearly all Japanese business leaders surveyed by the Japanese Chamber of Commerce and Industry (JCCI) last year said that they were against Britain's exit from the European Union. Japan's Prime Minister Shinzo Abe also said he was in favour of Britain remaining in the EU.
After the referendum for Britain to leave Europe, there was a period of political crisis in UK, a fall in the pound and a sharp drop in shares. Since then, the pound has lost more value against the dollar and the yen. However, the British economy has recovered and Japanese investment in the UK has increased.
In her speech, the Prime Minister said she aims to protect car-makers like Toyota from being damaged by Britain's exit from the EU.
She said she would seek special terms for car makers during negotiations on Britain's withdrawal from the customs union, which ensures goods move freely between its member countries. Companies which export components across borders during the manufacturing process find the customs union an attractive aspect of EU trade.
However, Mrs May said that for Britain, full membership of the customs union was undesirable because it prevents the UK from negotiating trade deals outside Europe.
Currently, British car factories face no tariffs when they export to Europe. Toyota's factory in Burnaston in the UK exports around 75 per cent of its output to other European countries.
Nissan, which has a large factory in Sunderland in the north of England, was among the Japanese companies which agreed to raise investment in the UK following the Brexit vote. Nissan's decision came after talks between its managers and senior British ministers.
Mrs May's speech included a clear commitment to leave the European single market and for Britain "to get out into the wider world and to do business around the globe."
She said continued membership of the single market would restrict Britain from taking independent decisions about immigration.
EU rules state that countries which subscribe to the free movement of goods within the single market must also accept the free movement of labour, which allows people from any European country to relocate to other countries for work.
Britain has recently been accepting a record number of around 300,000 immigrants each year – well above government targets – and about half of the arrivals have been from EU countries.
The Prime Minister balanced her remarks about cutting immigration with conciliatory comments about Britain's diversity and its ties to the rest of Europe.
"We are a European country and proud of our shared European heritage," she said. "But we are also a country that has always looked beyond Europe to the wider world. That is why we are one of the most racially diverse countries in Europe (and) one of the most multicultural members of the European Union."
For Japan, another important theme of Mrs May's speech related to Britain's quest for trade agreements with countries outside the EU.
Speaking in front of a sign that read "Global Britain", the prime minister said that the UK would endeavour to "rediscover its role as a great global trading nation."
She said nothing directly about Japan in her speech, although last year Japan was the largest foreign investor in the UK after the United States.
But she did say the UK would seek beneficial trade agreements with India, China and the United States, where President-elect Trump has expressed his support for the Brexit.
Currently, Britain has no bilateral trade deal with Japan because the terms of its trade rest on Japan's arrangements with the entire EU. Japan is seeking a free trade agreement with the EU but this has been delayed by complex negotiations in Brussels.
Theresa May's enthusiasm for global trade agreements shows that she has common ground with Prime Minister Shinzo Abe. Her speech also provides a contrast with the protectionist approach of President-elect Trump, who has indicated he will scrap plans for the TPP trade agreement which was advocated by Mr Abe and President Obama.
Aside from the automotive industry, there is also concern about the Brexit within the financial sector. This includes banks such as Mizuho, Nomura and Mitsubishi UFJ, which have a significant presence in the City of London.
Mrs May said she hopes cross-border trade in financial services will flourish following the Brexit.
Yet despite the prime minister's rhetoric, Britain's ability to control its political, trade and economic relationships with Europe will largely depend on negotiations with the rest of the EU, which are due to start later this year. The outcomes will be strongly influenced by European politicians and institutions.
The Europeans could make the negotiations difficult for the UK, particularly if the try to impose tariffs on cars exported from Britain to Europe, which would burden the Japanese car-makers based in Britain.
Paul Nuttall, the leader The UK Independence Party, which strong advocated for a Brexit, is optimistic Britain can avoid a trade war with Europe. He said on his website that it is in Europe's interest to keep trade flowing with Britain because, for example, the UK imported 800,000 cars from Germany last year. He says reciprocal arrangements between the automotive industry in Britain and the EU make sense for both sides.
Other people predict a much more rigid approach by Europe's negotiators, who include people with a background in the law and bureaucracy.
Theresa May acknowledged at the end of her long and complex speech that its content will be subject to extensive analysis. Her approach to the negotiations with the rest of Europe will also be scrutinised by Britain's other trade partners, including Japan.
Just before the referendum, Japan appointed an experienced trade negotiator named Koji Tsuruoka to the post of ambassador at the Japanese Embassy in London. He is set to lead the trade talks between Britain and Japan, post-Brexit.
The outlook for Britain's role in the world will become clearer as those negotiations develop. That process may take years. However, the speech from Prime Minister May helps clarify Britain's objectives for those talks.
At one point, she spoke proudly of leading an independent and self-governing country, which seeks friends and trading partners globally. In that sense, Britain has much in common with Japan, which has similar diplomatic goals.
Duncan Bartlett  is a former BBC Business Reporter and founder of Japan Story.