Two-Time Indy 500 Winner Takuma Sato Finishes Seventh
In the 107th Indy 500, Josef Newgarden, who led for only five laps, emerged victorious in the 33-car field, taking the lead once again on the last lap.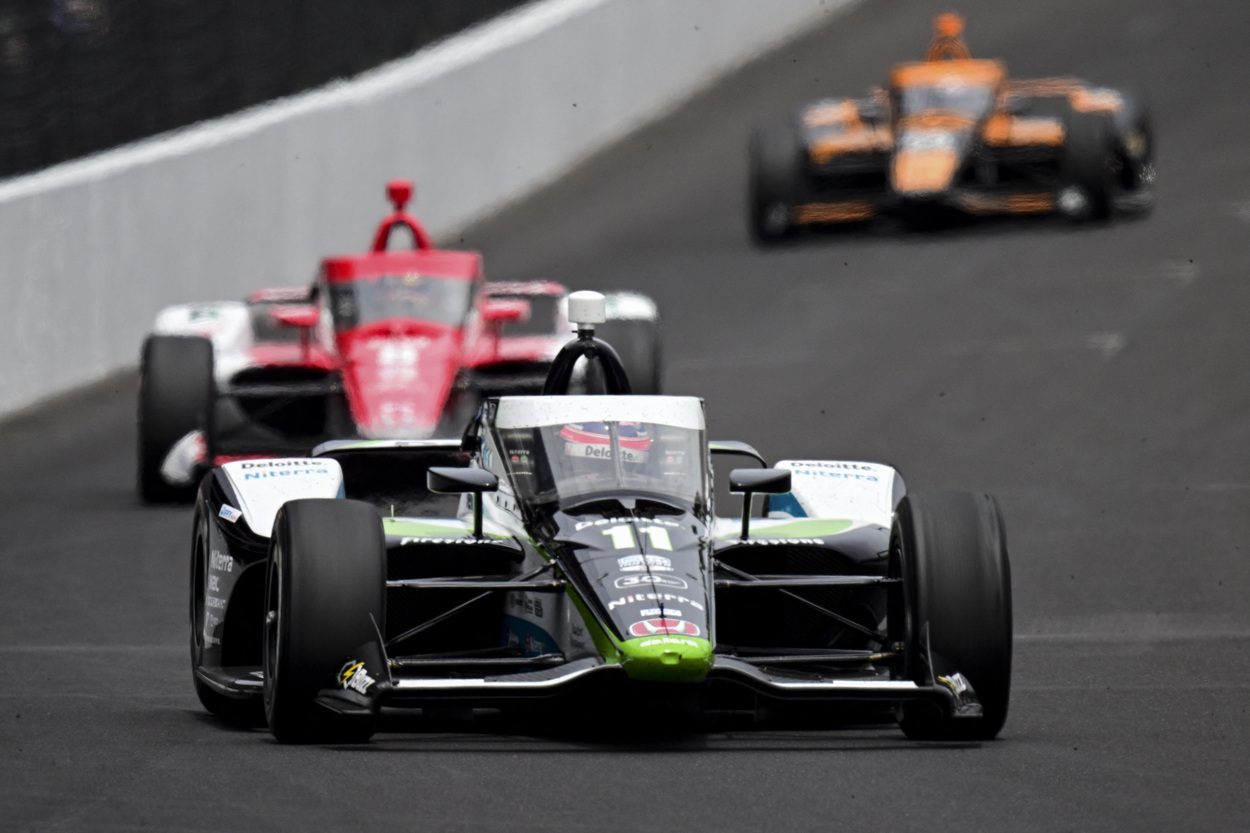 Read the full story on SportsLook - Two-Time Indy 500 Winner Takuma Sato Finishes Seventh
In a drama-filled 107th Indy 500 with 52 lead changes (the third-most in race history) and 14 different leaders, Josef Newgarden had a day he'll never forget on Sunday, May 28.

The veteran driver from Tennessee, competing in the Indy 500 for the 12th time, won it on a last-lap pass of Marcus Ericsson and triumphed over the 2022 race champion by a whisker ― 0.0974 seconds.

Two-time Indy 500 champion Takuma Sato, winner of the prestigious race in 2017 and 2020, placed seventh. Sato, who led for two laps, was one of 17 drivers to complete all 200 laps at Indianapolis Motor Speedway.
It was the fourth-closest margin of victory in race history, according to an official news release.

Chip Ganassi Racing, Sato's employer, had four drivers finish among the top seven, including Alex Palou (fourth) and Scott Dixon (sixth).

Palau, driving the No 10 American Legion Honda, won the pole position for the race with a new speed record for qualifying (234.217 mph, or 376.93 kph). Sato qualified eighth.
Sato Reflects on the Indy 500
With 75 laps remaining, Sato was in 10th place. The 46-year-old Tokyo native, piloting the No 11 Deloitte Honda, held the same position with 55 laps to go, but he wasn't able to climb into contention for the title.

"I couldn't get ahead of the pack today," Sato said after the race, according to AUTOSPORT Web. "We went with downforce in anticipation of the rising temperatures, but I went too far in the middle of the race and struggled with the handling."
Continue reading the full story on SportsLook.
Author: Ed Odeven
Find Ed on JAPAN Forward's dedicated website, SportsLook. Follow his [Japan Sports Notebook] on Sundays, [Odds and Evens] during the week, and Twitter @ed_odeven.