US Defense Secretary Lloyd Austin Returns to Asia, Strengthens Regional Ties
After official meetings in India, Defense Secretary Austin visits South Korea, joined by US Secretary of State Antony Blinken following his visit to Tokyo.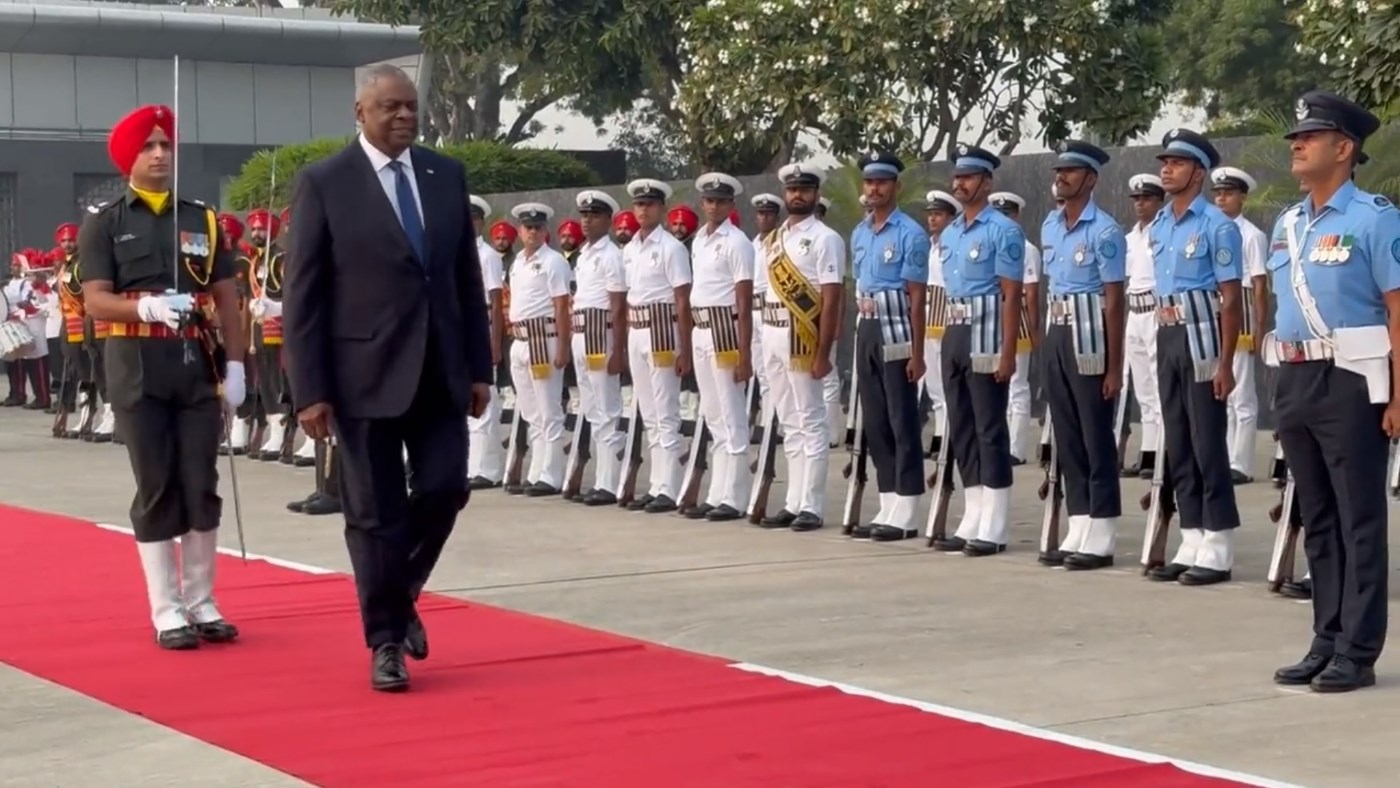 When the United States Defense Secretary Lloyd Austin arrived in India on November 9 on his ninth official visit to the Indo-Pacific, his presence reinforced the message that in response to an act of aggression, America was prepared to go to war in Asia.
Furthermore, the United States fully expected its allies and partners to be prepared to join the battle.
Naturally, this is a fearsome prospect. Especially as the realities of war have been starkly apparent in the Middle East since early October. Just as they have been in Ukraine for nearly two years.
But the US believes in the power of deterrence. Its rhetoric has the ring of fighting talk, couched in the language of peacekeeping.
"Every stop on this trip by Secretary Austin will highlight how the Department of Defense continues to do more than ever alongside its allies and partners to deliver a shared regional vision of peace, stability, and prosperity," a senior official said.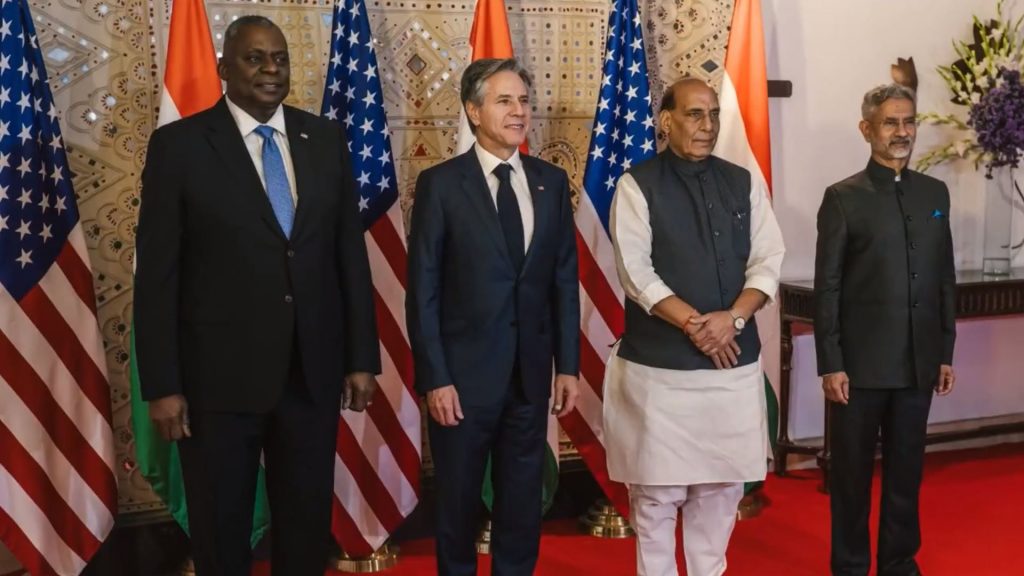 Asian Dialogue
The Indian Prime Minister Narendra Modi has pledged to enhance interoperability with the US military. Indonesia and South Korea are also on Mr Austin's itinerary. In Seoul, he will meet the South Korean Defense Minister, Shin Wonsik. He will also attend a meeting of the United Nations Command's defense ministers.
Japan is regarded as a cooperative partner of that group. Foreign Minister Yoko Kamikawa recently gave a warm welcome in Tokyo to its Commander, General Paul J. LaCamera. She emphasized the importance of both the Japan-U.S. Alliance and trilateral defense arrangements with South Korea.
United Position
From a diplomatic perspective, the Americans expect their allies and partners to remain in accord with them on the most pressing issue of the day - the war in the Middle East.
This is a tough task, as many people want to see a ceasefire and long for Israel to abandon its ground invasion.
However, the Biden Administration broadly agrees with the Israeli government's view that while Hamas runs Gaza, peace is impossible.
Israel says Hamas is a terrorist organization that presents an existential threat to the nation. The only viable solution is to eliminate its ability to carry out further assaults. And tragically that requires a war.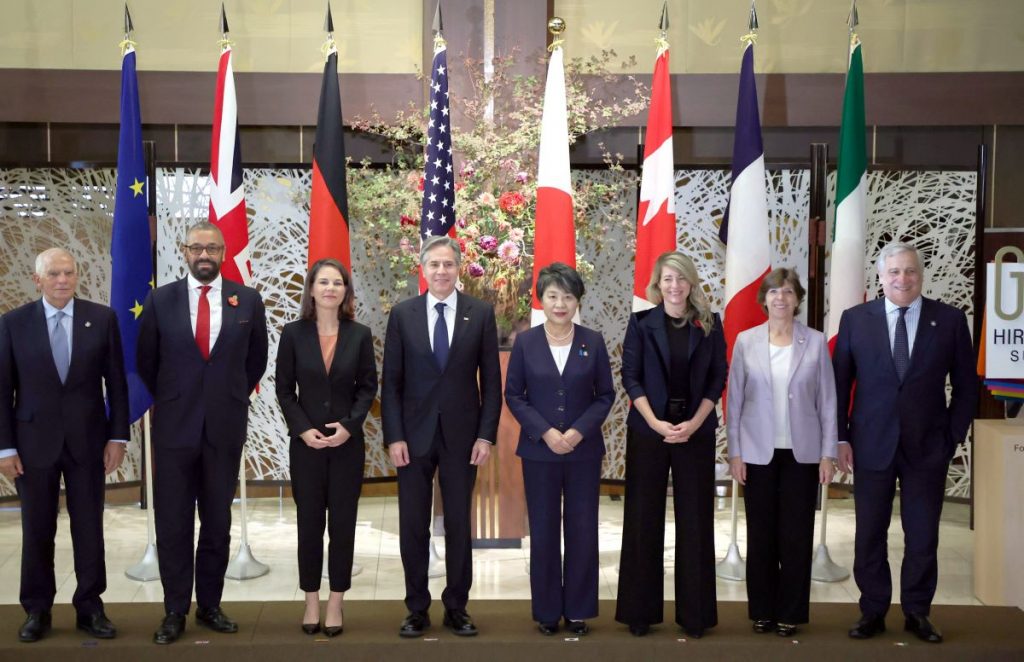 Where Does Japan Stand?
Following her recent meeting with the US Secretary of State Antony Blinken, Foreign Minister Kamikawa said "firm unity between Japan and the US is important at a time when the international society faces a variety of challenges."
In terms of the current approach of the Japanese government towards the situation in Gaza, there is clearly an overlap with the American position, which recognizes the right of the Israeli Defense Force to defend the nation.
However, there is also dismay at the suffering on both sides. Therefore, the Japanese government has pledged more than $75 million USD for humanitarian aid for the Palestinian civilians.
At the G7 foreign ministers' meeting in Tokyo, Foreign Minister Kamikawa signed a statement that emphasized "Israel's right to defend itself and its people in accordance with international law." It refers to Israel's right to seek to prevent a recurrence of the Hamas attacks.
Not everyone agrees with the government's position. Indeed, protest marches have taken place in Tokyo by people shocked at the violence or sympathetic to the Palestinian cause.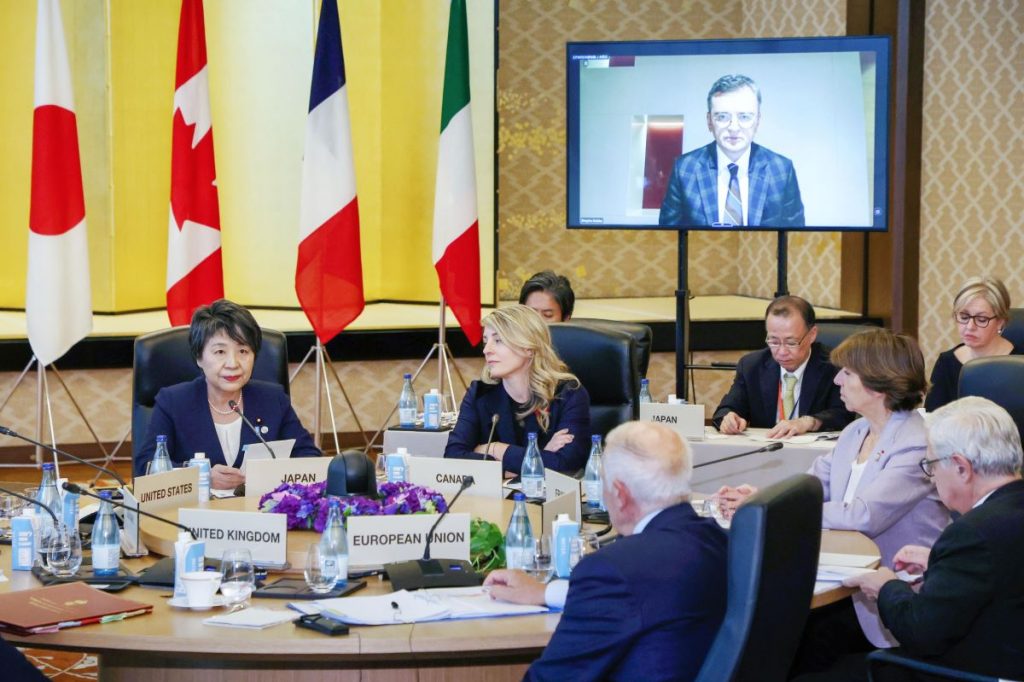 China is Watching
Harsh critics are rare within the Diet.
And despite such criticism, the government of Japan is maintaining a solid show of public unity with the US and other G7 members. Those countries are also determined to put up a united front when it comes to supporting Ukraine. That country is continuing its battle against the invading Russian forces.
The G7 foreign ministers' statement said: "Our steadfast commitment to supporting Ukraine's fight for its independence, sovereignty, and territorial integrity will never waver."
"We further call on China not to assist Russia in its war against Ukraine, to press Russia to stop its military aggression, and to support a just and lasting peace in Ukraine," it said.
That shows that in the view of the foreign ministers, there is a clear link between Israel's right to self-defense, Ukraine's fight for independence, and the need to deter potential aggression by China.
Preparing for the Xi-Biden summit
While Lloyd Austin is touring Asia, China's president is deciding whether or not to attend a summit with Joe Biden in California. That would be on about November 15.
Mr Xi Jinping, however, does not have the support of a defense minister at the moment. The last person to hold that role, Li Shangfu, vanished from public view in the summer.
The Washington Post says that it appears that General Li was removed as part of a series of high-level purges of Chinese military top brass. They are apparently accused of corruption in relation to weapons procurement.
The China watchers with whom I have discussed the case say it reinforces the impression that Xi Jinping does not trust the senior cadres that surround him. Not even those who profess to share his ideology and hail him as the captain of their ship.
RELATED:
Author: Duncan Bartlett, Diplomatic Correspondent
Mr Bartlett is the Diplomatic Correspondent for JAPAN Forward and a Research Associate at the SOAS China Institute. Read his articles and essays on JAPAN Forward.