With Dennis Schroder as the Conductor, Germany Riding a Wave of Success
Germany improved to 4-0 at the Basketball World Cup with a runaway second-round victory over Georgia. Dennis Schroder contributed 16 points and seven assists.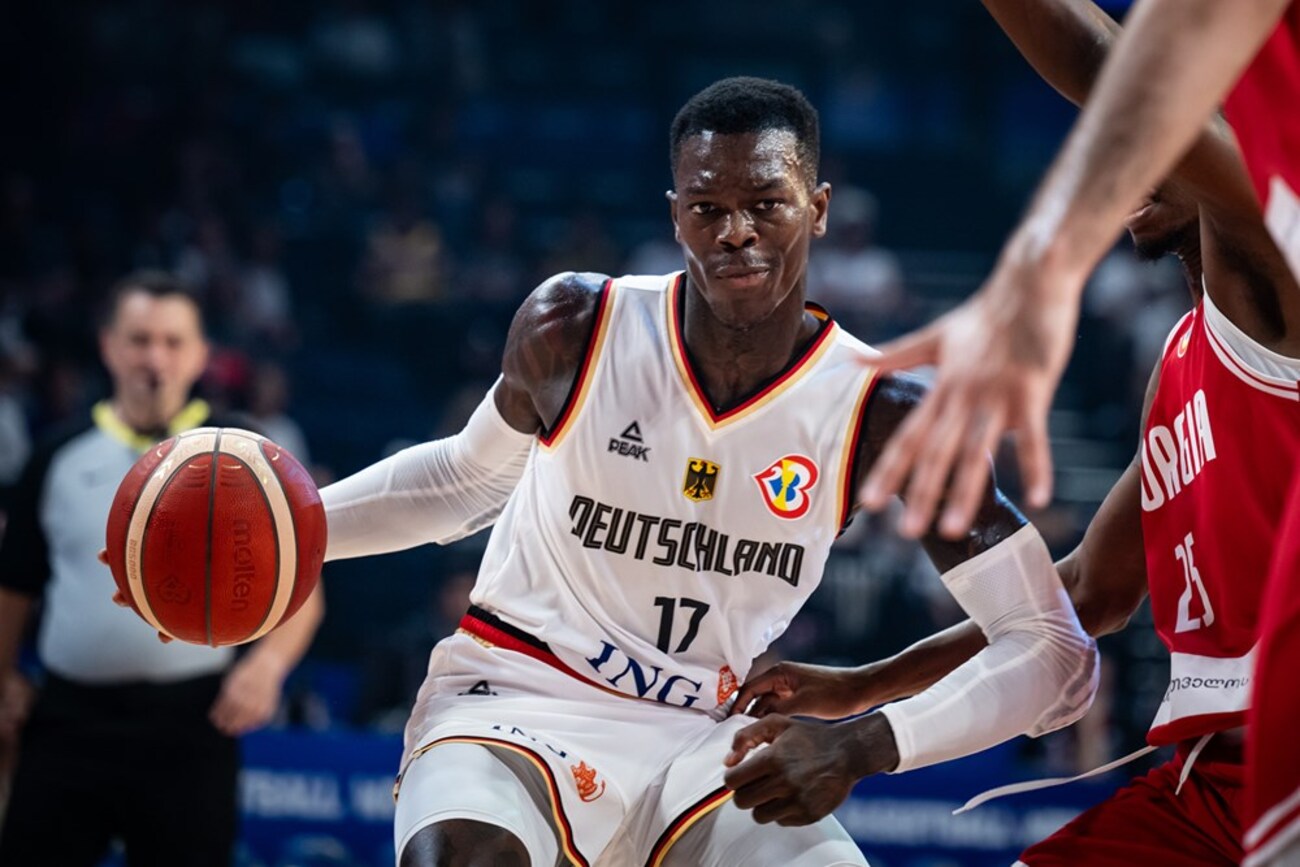 OKINAWA CITY ― Veteran point guard Dennis Schroder is the driving force of Germany's offense. His dynamic role as the team's floor leader offers countless glimpses of his dribbling and passing skills and the ability to consistently create scoring opportunities, including for himself.
NBA fans have watched Schroder up close for 10 seasons. He's averaged 14.0 points and 4.7 assists in 687 career games ― a large body of work as a professional athlete. And at the FIBA Basketball World Cup, Schroder has demonstrated repeatedly that his all-around skills provide a steadying influence for 11th-ranked Germany.
A free agent signee with the Toronto Raptors in July 2023, Schroder will play for the sixth team of his NBA career in the upcoming season. He's previously suited up for the Atlanta Hawks (who selected him with the No 17 pick in the 2013 NBA Draft), Oklahoma City Thunder, Los Angeles Lakers, Boston Celtics and Houston Rockets.
Schroder left the Lakers after his second stint with the club in 2022-23 and landed a two-year deal for $26 million USD (¥3.6 billion JPY) with the Raptors.
At Okinawa Arena, Germany outscored its three Group E first-round foes by 47 points, beating Japan 81-63 on August 25, Australia 85-82 on August 27 and Finland 101-75 on August 29.
And then Germany picked up its fourth win in as many games by pulling away against world No 32 Georgia in its second-round opener on Friday, September 1. Leading by two points at halftime, Germany outscored its opponent 57-32 in the second half to collect a 100-73 victory.
Schroder finished with 16 points and seven assists in 23 efficient minutes. He was one of six double-digit scorers for Germany, with teammate Maodo Lo, an Olimpia Milano guard, leading the way with 18 points.
Making a Big Impact at the Basketball World Cup
Schroder is averaging 18.8 points and 6.0 assists in four tournament games. He scored 30 points and added eight assists and four steals in a pulse-rising decision over Australia on August 27 in one of the 32-nation tournament's best games.
The 29-year-old outlined the team's current objectives in an interview with FIBA.com before the Basketball World Cup's second round commenced.
"Last year, we got bronze in the [EuroBasket]. We're looking forward to this challenge, and just try to give everything I have or we have as a team to write history again," said Schroder, who had nine points in the first half against Georgia.
With 7:20 remaining in the third quarter, Schroder drained a pull-up 3-pointer to give Germany a 52-45 lead. That bucket gave him 12 points on the night and extended his Basketball World Cup double-digit scoring streak to all nine games he's played (in 2019 and 2023).
Germany then began to seize control in the third, using a 14-0 run capped by Schroder's driving layup at the 4:14 mark to take a 61-45 advantage.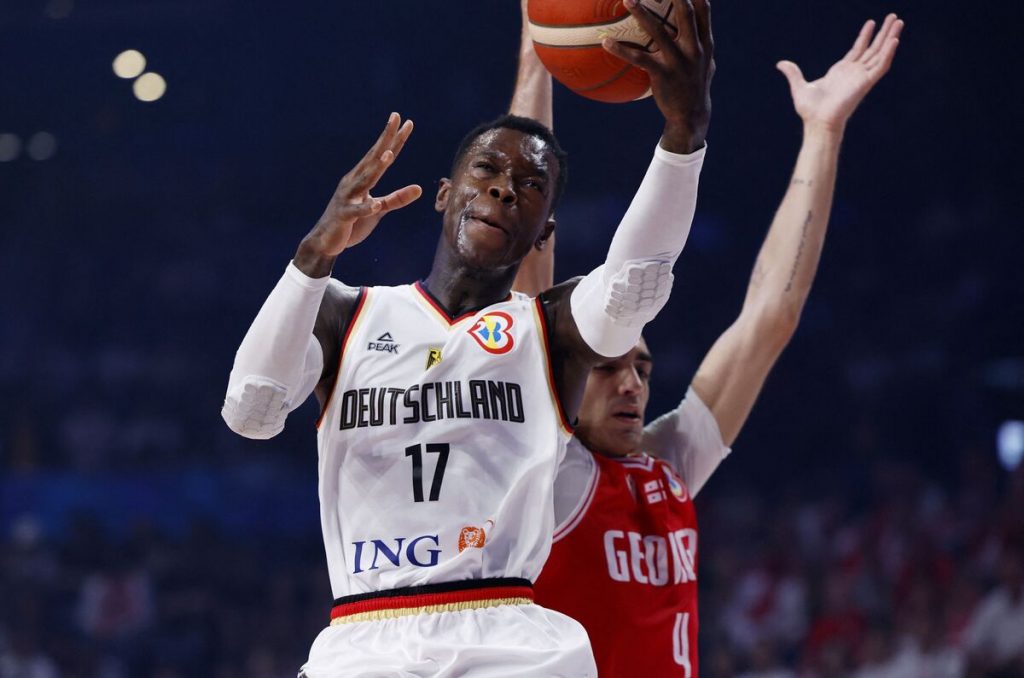 Schroder, Teammates Recognize Their Abilities
Schroder also showed his flair for showmanship with a perfect alley-oop pass to Daniel Theis, who unleashed a powerful slam with 2:42 remaining in the third. That gave Germany a 64-50 lead.
Playing aggressively and utilizing the team's deep versatile bench kept Germany quick at both ends of the court.
Mentally, Schroder and his teammates looked alert and didn't force things on offense. For Germany, stellar passing was one of the trademarks of this game. Led by Schroder, Germany chalked up 33 assists against 12 turnovers. And Schroder's remarks earlier this week underlined the team's faith in its abilities and a keen understanding of how it should play.
"For ourselves, as a team, in the locker room, we know what we can do and what we can't do, and I think when we get everything we have every single game, we like our chances," Schroder was quoted as saying by FIBA.com.
Germany coach Gordie Herbert spoke about the team's 3-0 record in the first round and highlighted its title aspirations before facing Georgia.
"The peak of the mountain is here, we're halfway up," Herbert told reporters, indicating an ambitious climb. "We have higher expectations."
Germany faces world No 7 Slovenia in its second game of the second round on Sunday night, September 3.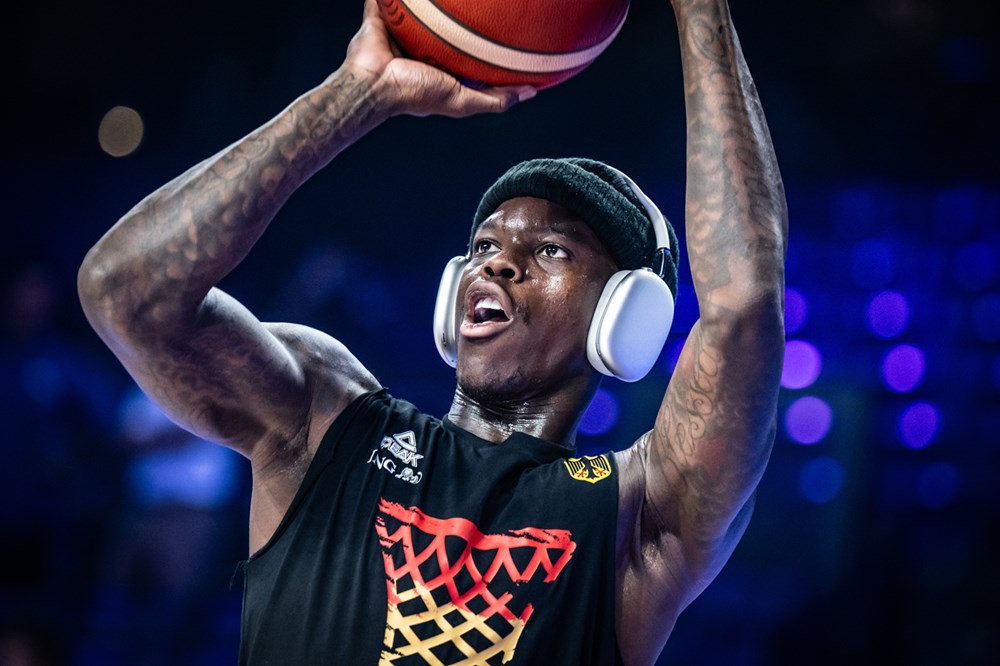 A Key to Victory Against Georgia
Schroder made 3 of 7 3-pointers, Lo was 6-for-6 from beyond the arc and Germany made 20 of 35 3s on Friday.
Only Canada, with 24 3s in a 2019 Basketball World Cup game in China, has knocked down more long-range shots in a tourney contest.
"They played much better in the second half, as everybody saw," Georgia coach Ilias Zouros said of Germany.
In the second half, "I don't know what happened. We started with low intensity, we gave very easy shots, some 3-point shots that gave them confidence."
Zouros added, "We didn't function well in the second half."
On the other hand, Dennis Schroder and his teammates performed at an impressive level.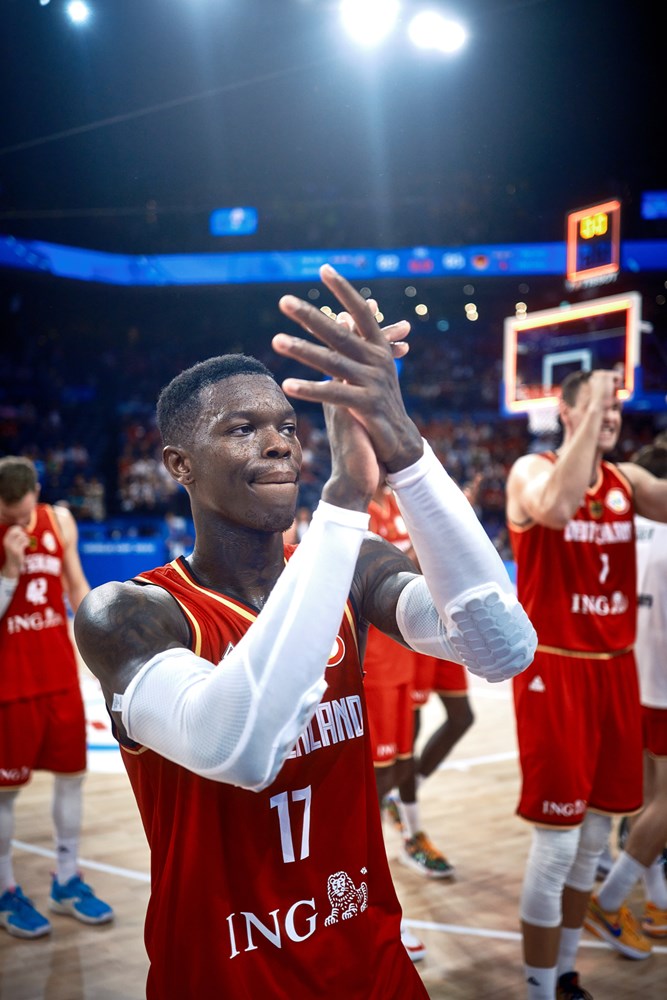 RELATED:
Follow coverage of the FIBA Basketball World Cup on SportsLook.
Author: Ed Odeven
Find Ed on JAPAN Forward's dedicated website, SportsLook. Follow his [Japan Sports Notebook] on Sundays, [Odds and Evens] during the week, and X (formerly Twitter) @ed_odeven.