Yoshimi Yamashita's Style: Soccer Refereeing So Natural It's Not Noticed
She became the J.League's first female referee in May 2021 and the first in the Asian Champions League in April 2022. Now she's a FIFA World Cup ref.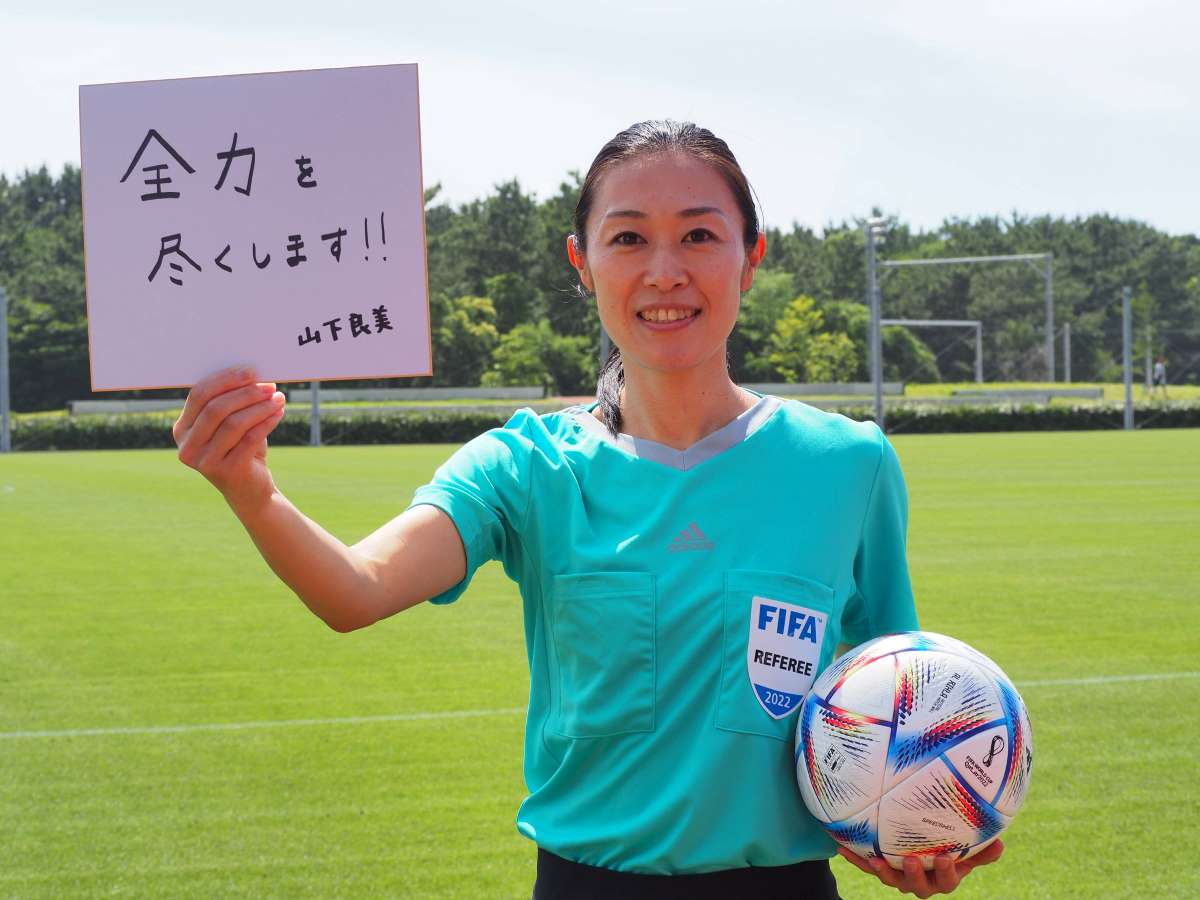 It's less than 45 days remain until the opening of the FIFA World Cup soccer tournament in Qatar in November. While the Japan men's national team is aiming for a top-eight finish, there is another Japanese representative who is vowing to play an active role in the tournament: Yoshimi Yamashita, in her role as a referee.
Yamashita, 36, was selected as one of the first six female referees in FIFA World Cup history.
Looking ahead to her major role on the big stage, she said enthusiastically, "I feel more and more responsibility every day. I want to do what I can without missing a beat so that I have no regrets."

Yamashita has become a familiar sight in Japan, with her hair tied back in a single bun as she dashes swiftly between the male players.

After the 2019 Women's World Cup, she became the first woman to officiate a J.League match in May 2021. In April 2022, she was the first female to blow the whistle in the Asian Champions League (ACL). Then in May she received the good news that she was going to the World Cup as a referee, which had been "a dream too good to be true."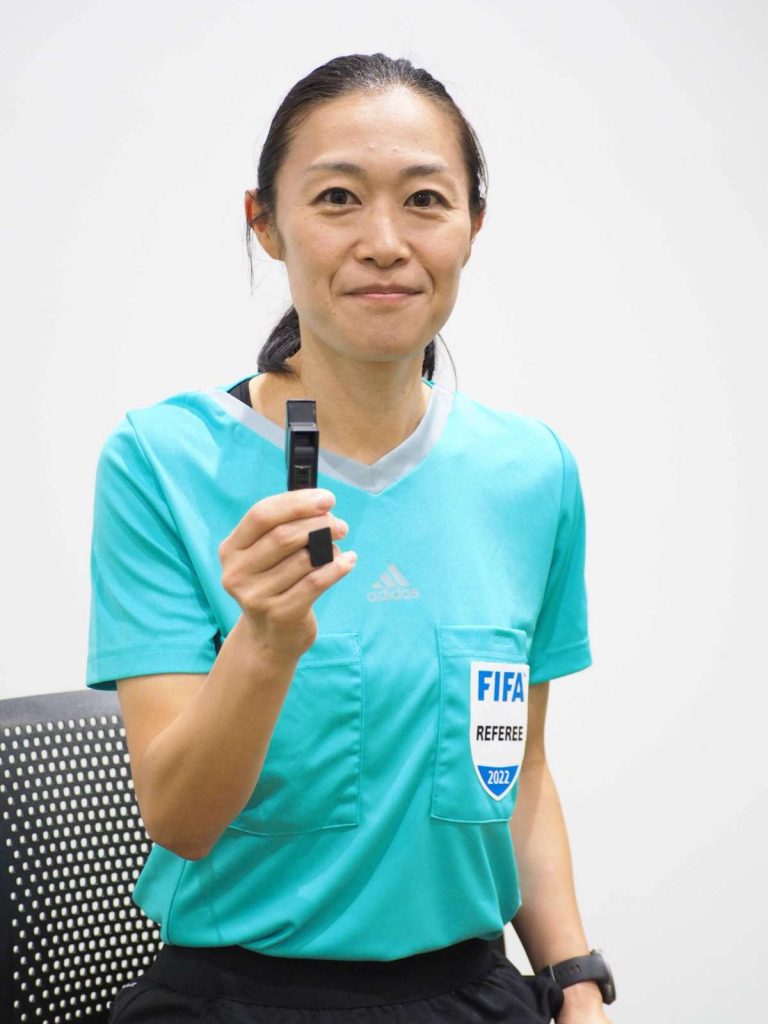 Under the Spell of Soccer
Born in Tokyo's Nakano Ward, Yamashita became captivated by soccer from an early age under the influence of her older brother. Then while studying at Tokyo Gakugei University, she was half-forced, half-coaxed into being a referee by her senior and mentor, Makoto Bosono. (Bosono, now 42, is also a soccer referee.)
At the time, she said laughing, "I never wanted to be a referee. Referees were just people in black clothes, I thought."

After graduating from university, she continued to work as a referee while also playing the sport. And in the fall of 2010, Yamashita obtained a Level 2 qualification to serve as an assistant referee in the Nadeshiko League. Involved in what was then Japan's top women's league. Yamashita said she felt "happy and responsible at the same time" with the pressure of her role as a referee. (The WE League, a fully fledged pro circuit, was established in 2020, replacing the Nadeshiko League as Jana's top women's circuit).
Finally, she decided she was ready to live her life as a referee.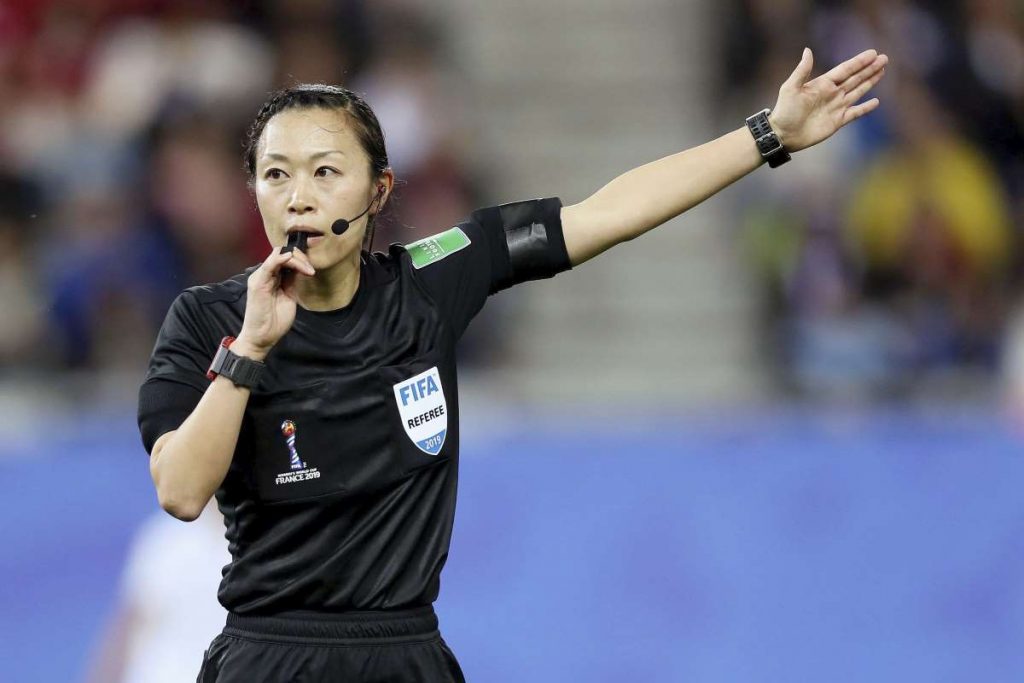 Beefing Up Her Referee Skills
Around 2015, when she was registered as an international referee, Yamashita started working on improving her running ability with a coach specializing in sprinting. She relearned her running form from the basics and learned proper muscle training methods.
The effects were immediate. Her time in the 40-meter dash was reduced from 6.0 seconds to 5.56 seconds, meeting the requirements of the referees' physical fitness test.
"I became more confident and could run with more confidence," Yamashita said.
She has become more relaxed, and her ability to take precise positions and make split-second judgments, which are her forte, has also been refined.

In 2019, Yamashita passed the same test standards as the men, such as six 40-meter runs in a row in under six seconds, to become a Level 1 referee. Although Yamashita runs 10-13 kilometers per match, she remains unconcerned. "I've never felt tired," she says nonchalantly.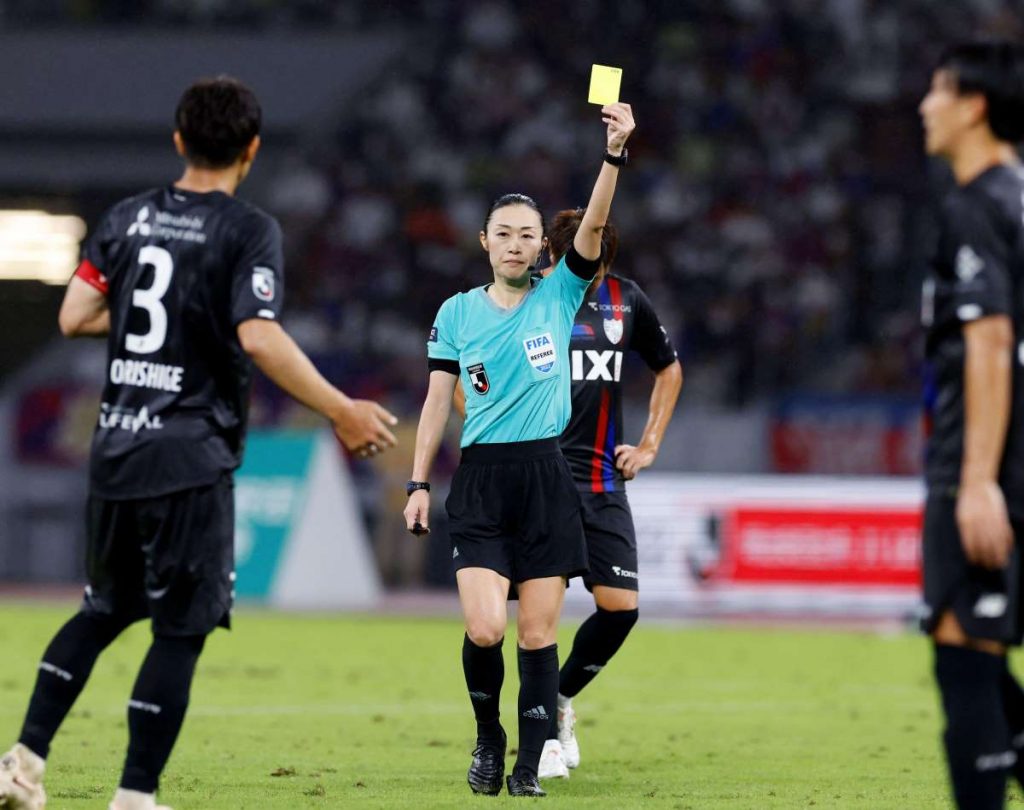 Sense of Responsibility, Love of Sport
Yamashita spends six days a week in training and has built her body up to a level that competing athletes would aspire to.

Some have criticized the fact that a female referee is in charge of men's soccer. However, when comparing men's and women's games, Yamashita does not feel there is much difference.
"Basically, they are the same," she says. "Through soccer, I want to lead the way for women's success. I hope that I can be a catalyst for more women to take an interest in refereeing and management staff."
With a positive attitude, Yamashita accepts her heavy responsibility in order to expand the potential of women's soccer, which is still in the process of development.

After seminars and training camps in Doha and other cities this summer, the games she will be in charge of, and her roles, will be decided.
"All I can do now is give it my all," she said. "I want to continue on with the goal of being on the field."
Yamashita's goal is to make her refereeing feel so natural that the spectators forget she is there. Setting her ideals high, she continues to work hard.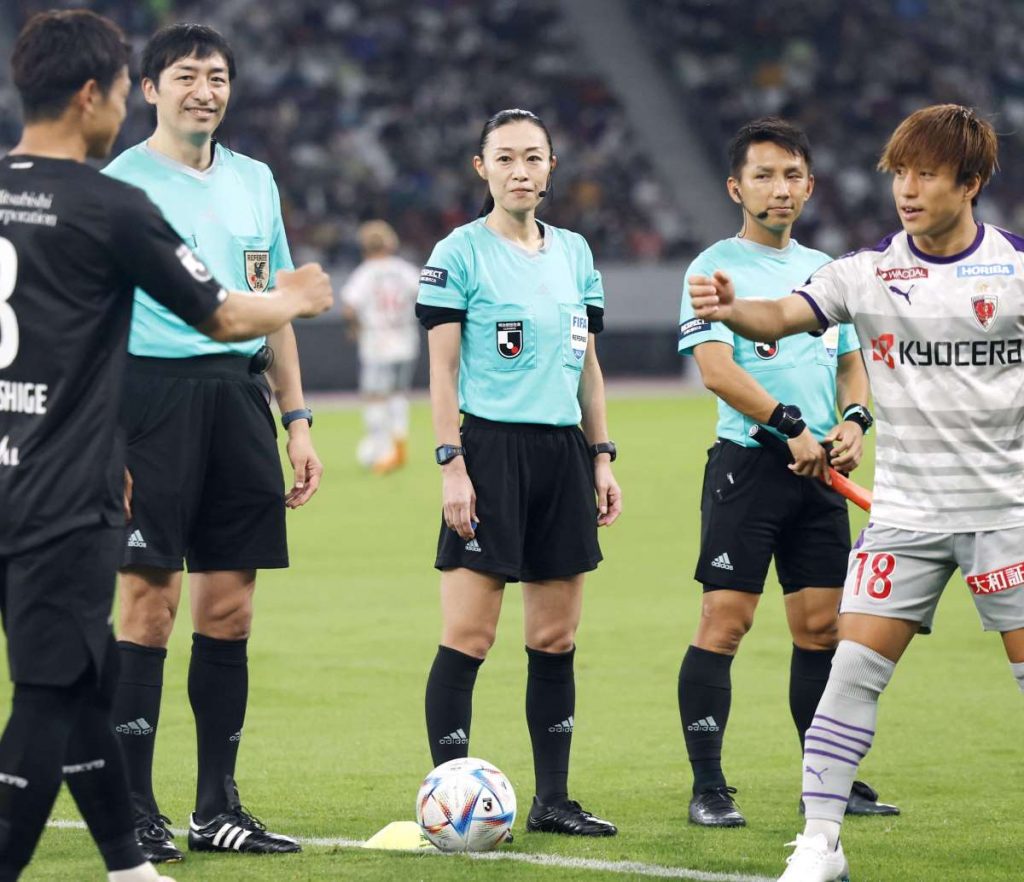 About Yoshimi Yamashita
Born February 20, 1986 in Nakano Ward, Tokyo, Yamashita started playing soccer as a toddler and obtained referee certification while a student at Tokyo Gakugei University. She registered as a women's Level 1 referee in 2012, an international referee in 2015, and a Level 1 referee in 2019.
She has served as a chief referee at several major tournaments, including the 2016 and 2018 U-17 Women's World Cups, the 2019 Women's World Cup in France, and the 2021 Tokyo Olympics. Yamashita is the first woman to sign a professional contract with the Japan Football Association, effective from August 1, 2022 to January 31, 2023.


RELATED:
(Read the report in Japanese at this link.)


Author: Chihiro Kawamine, Sports Department