Yuan Diplomacy: Panama Cuts Ties with Taiwan in Favor of the Mainland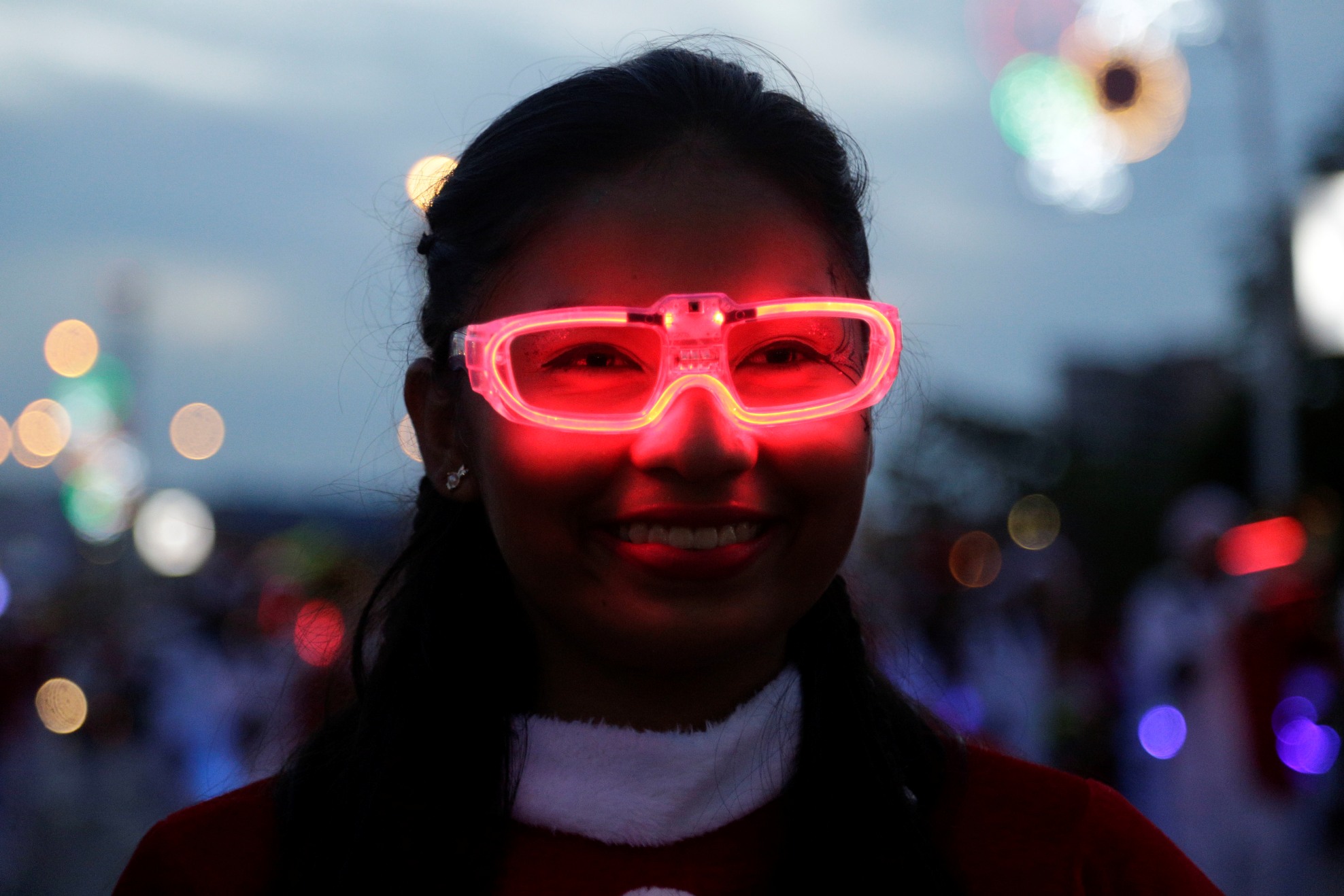 People celebrate Christmas in Panama
Panama has received munificent rewards from Beijing for its decision to formally cut all diplomatic relations with Taiwan in favor of the Mainland. The joint statement of the People's Republic of China and the Republic of Panama occurred in Beijing on November 17th and was unusually cryptic, symbolizing the duress strategy of coercive diplomacy employed by China when it comes to the "One-China" principle.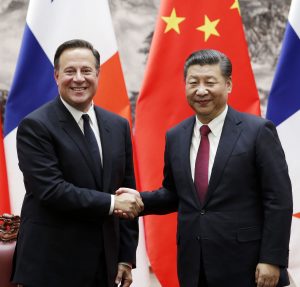 Five months following the June 2017 decision of dissolving ties with Taiwan, President Juan Carlos Varela undertook his first state visit to Beijing, also the first ever by a Panamanian president to China. While presiding over the inauguration of Panama's first embassy in Beijing, Varela pronounced his support for the "One-China" principle and policy (一个中国 yī gè Zhōngguó), which primarily holds that there is only one sovereign state encompassing both Mainland China and Taiwan, although both sharply contest the legitimacy part of it.
According to the codified 1992 Consensus, the "One-China" policy has been held by both the People's Republic of China (PRC) and the Republic of China (中華民國總統 or ROC), commonly referred to as Taiwan.
There are only 19 United Nations member states, along with the Vatican, that recognize Taiwan. To address this fact, Beijing is known to make optimal use of its international political weight, yuan diplomacy, and overtures in order to lure away these few remaining countries that still hold formal relations with Taiwan – which China claims as its renegade province.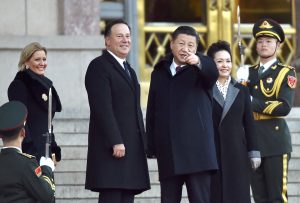 China's strategy of increasing its normative influence and rewarding nations whose governments switch diplomatic relations in favor of mainland China with loans, investments, and greater access to Chinese markets is almost uniform. The most recent illustrations have been the case of West African states of São Tomé and Príncipe along with Gambia. In a similar vein, China now seems to have turned its focus and energies to gain access to Central America's emerging markets and increase its politico-diplomatic influence in this part. What the Chinese government is targeting more blatantly are the 11 states in the Central American hemisphere in addition to the Caribbean that still provide recognition to Taiwan.
The success in having isolated Taiwan in the case with Panama is a major political victory for Xi Jinping as he builds up increasing political pressure on Tsai Ing-wen's ruling Democratic Progressive Party (DPP) in Taiwan. By stating that the "new government will conduct cross-Strait affairs in accordance with the Republic of China Constitution, the Act Governing Relations Between the People of Taiwan Area and the Mainland Area, and other relevant legislation," President Tsai Ing-wen has circumvented the question of whether she accepts or rejects the 1992 Consensus on One China – a repeated pledge and demand made by the mainland. The DPP and its acknowledged proactive "pro-independence" stance have put cross-Strait affairs in a frozen state, with Beijing blocking almost all channels of institutionalized communication, despite perpetual efforts by Taipei to reopen cables.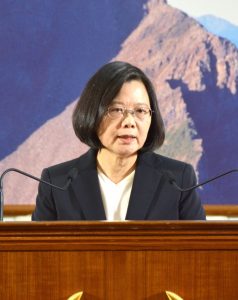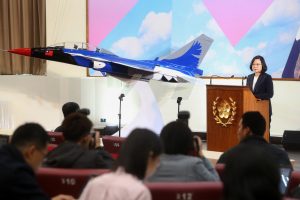 The economic clout and appetite of China, especially to boost and maintain domestic economic growth, is a globally acknowledged phenomenon. According to the head of Chinese foreign ministry's Latin America department, Zhao Bentang, "China and Panama establishing ties is a political decision made by both sides on the basis of political principles and looking at long-term benefits. There were no economic or financial strings attached." Echoing this tune, Panama's President also denied that the decision to switch recognition to mainland China had to do with "chequebook or yuan diplomacy."
The facts and figures state otherwise, however. China and Panama ended up signing 19 deals while upgrading economic and commercial ties. Chinese enterprises with full governmental support are participating proactively in energy, infrastructure construction, and maritime transport agreements with a special focus on transport infrastructure in Panama. The China Harbour Engineering Company Ltd., for instance, has begun building a $165-million port in Panama for cruise ships in October. The consortium is expected to build a new cruise terminal that will be fully functional by the end of 2019 at the Panama Canal's Pacific entrance. Besides, Chinese companies are reportedly also financing Panama's Chan 2 hydroelectric plant.
Panama, situated in Central America with the Caribbean Sea to the north and the Pacific Ocean to the south, has been considered a key international maritime trade route nation for the past century. The Panama Canal, connecting the Pacific and the Atlantic Ocean, was upgraded this summer and was prepared to receive larger cargo ships. Opened in August 1914, the 80-kilometer canal connected Panama City on the Pacific Ocean and Colon City on the Atlantic Ocean, ended up revolutionizing global trade. The route saves time and costs for ships sailing from East Asia to Eastern America, and, not surprisingly, therefore, China is the second-biggest user of the transoceanic canal, seeking to maximize its vitality further. The geographic placement of the narrow isthmus has attracted Chinese firms in constructing alternate transit routes to the Panama Canal.
Panamanian President Juan Carlos Varela became the first Latin American head of state to visit China following the 19th National Congress of the Communist Party of China – a congregation that saw the presence of a mammoth political heavyweight figure in China's political history, in the name of Xi Jinping. The current political standing of Xi pronounces him as China's most powerful ruler since Mao Zedong and Deng Xiaoping. To an extent, Xi Jinping has amassed such overwhelming political power that most palpably will be employed in realizing China's long-term cherished political objective – reunification of Formosa with the mainland.
In this direction, the official diplomatic support and recognition received from a key Central American player, namely Panama, will be used as a critical political reference point by Beijing to buttress its political case again Taiwan, and apply increased pressure on the remaining handful of nations that continue to recognize Taiwan.
Dr. Monika Chansoria is a Senior Visiting Fellow at The Japan Institute of International Affairs in Tokyo. She is the author of five books, including her latest work, China, Japan and Senkaku Islands: Conflict in the East China Sea amid an American Shadow (© 2017). Follow her on Twitter @MonikaChansoria.