Yuki Ito Leads Japan's Sweep in Ski Jumping World Cup Event
Nozomi Maruyama and Sara Takanashi were the runner-up and third-place finisher in the women's ski jumping competition in Willingen, Germany.
Yuki Ito, Nozomi Maruyama and Sara Takanashi placed first, second and third, respectively, in the FIS Ski Jumping World Cup women's competition in Willingen, Germany, on Sunday, February 5.

For the Japanese women, the 1-2-3 finish represented Japan's first podium sweep since the World Cup women's circuit began in 2011.
The 28-year-old Ito earned her sixth career World Cup event victory, nabbing her first win since March 2017 in Oslo. She flew 137 and 135.5 meters in the first and second rounds, receiving 233.3 points. (Check out video highlights from the women's competition.)

Ito led after the first round (126.6 points), then held on for a narrow victory over her compatriots.

Maruyama, 24, finished with 229 points, while Takanashi, winner of an all-time best 63 World Cup women's competitions, received 226.6 points.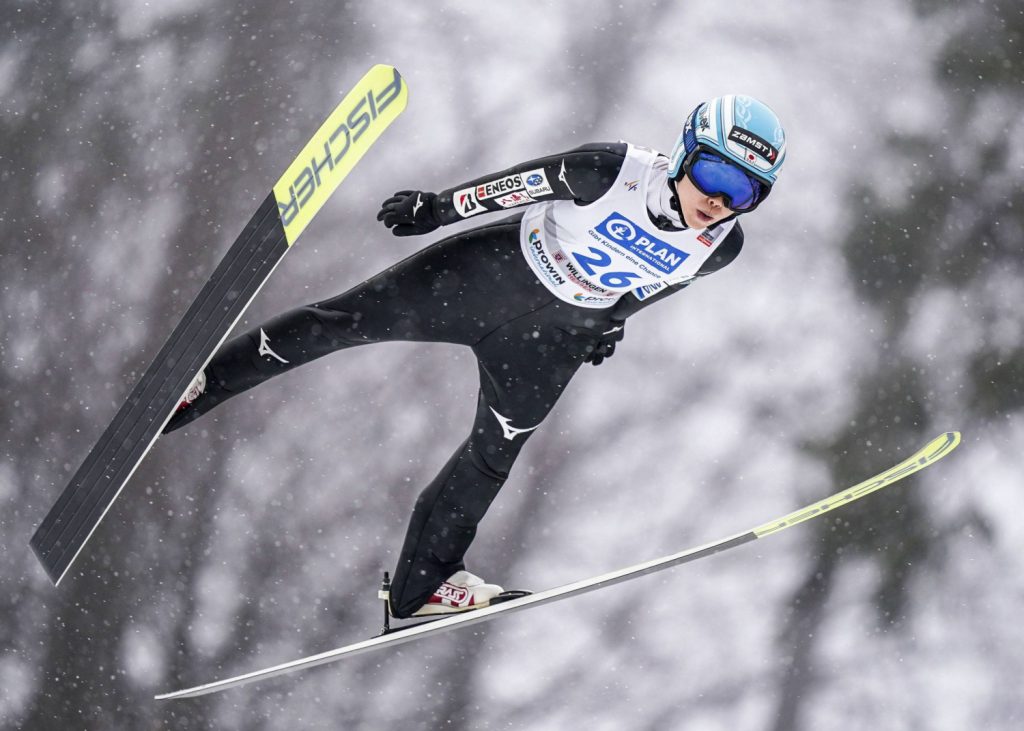 Ito was thrilled with the outcome.

"I'm as happy as when I first won an event, I've kept working hoping to stand on that top step again," Ito was quoted as saying by Kyodo News. "The efforts I've put in bore fruit."
A Breakthrough Performance for Maruyama
While Takanashi had the longest jump on the day (137.5 meters on her first attempt), Maruyama enjoyed a personal-best finish, placing in the top three of a World Cup event for the first time in 67 career starts.

"I'm filled with joy to have stood on the podium alongside the senior teammates who have inspired me," Maruyama said, according to Kyodo News. "It's a day I won't forget."

On their day of historic achievement in Germany, Japan's three ski jumpers were the only athletes of the 34 who completed the event to soar more than 130 meters in the air in both rounds.

The Ski Jumping World Cup women's season resumes with a pair of competitions in Hinzenbach, Austria, on Friday and Saturday, February 10-11.
RELATED:

Author: Ed Odeven
Find Ed on JAPAN Forward's dedicated website, SportsLook. Follow his [Japan Sports Notebook] on Sundays, [Odds and Evens] during the week, and Twitter @ed_odeven.