Antlers lock horns with Madrid for world title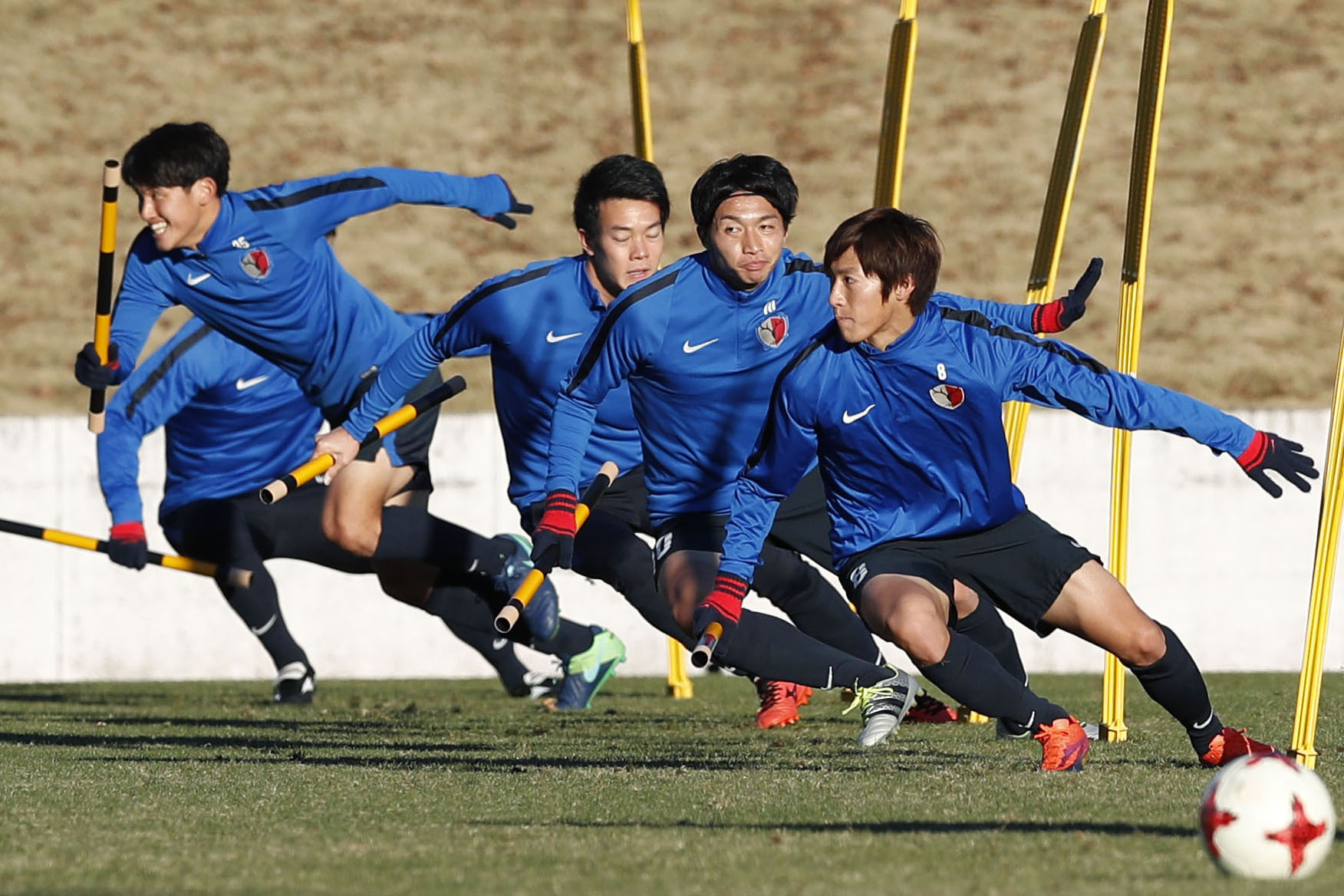 Kashima Antlers have already made history, becoming the first ever Asian side to progress to the final of the Club World Cup.
The chances of the Ibaraki outfit adding a further, improbable, chapter to the fairytale in tonight's clash against European superpower Real Madrid are slim to say the least, but Antlers' winning mentality cannot be questioned. If any Japanese team can make Cristiano Ronaldo and co. work for their second world title it is Kashima.
"I believe that my players are able to win," coach Masatada Ishii said the day before the game.
"I don't know about the probability – we won't know until we play – but I believe in my players and I believe we can win.
"The game-plan we have for every match is to play our own football, although of course we change our tactics depending on the opponent and how they play. Depending on how the game is going we need to be able to make changes, so I will go with players who are able to be flexible in that way."
Antlers are far and away the most decorated team in the J.League, having won the top flight a record eight times and picked up 18 domestic titles overall. Even when not in the best of form they manage to win silverware, and they have only ended two of the last 10 seasons empty handed.
The team's ability to perform when the pressure is on was superbly demonstrated this year when they capitalized on the J.League's convoluted system to emerge as champions despite finishing the overall campaign 15 points adrift of table-topping Urawa Reds.
Having finished third they were assured of a berth in the post-season play-offs, in which they duly went on to beat second-placed Kawasaki Frontale 1-0 in the semi-final before coming from 2-0 down on aggregate in the two-legged final against Reds to draw 2-2 and win the league on away goals.
Titles can often be decided by such fine margins, and while this evening's test will be unlike any Kashima have faced before they must remain resolutely focused in the details in Yokohama.
The gulf in quality – not to mention wage bill – means Kashima need to play the perfect game and hope that Madrid, as was the case in their semi-final win over Club America of Mexico on Thursday, are not at their best.
Concentration, confidence, and clinical finishing will be key.
Defensively it is vital that every player on the pitch – not just the back four and goalkeeper Hitoshi Sogahata, who has been superb in Kashima's three games so far – keeps their focus from the first to the last whistle. Club America did reasonably well to limit the chances Real's wealth of attacking talents had in the semi-final, but let their guard down twice, once in injury time of each half, and were punished on both occasions by Karim Benzema and then Ronaldo.
"We have to keep defence in mind when we are attacking," Ishii said. "We need to have very good transitions and risk management to be aware of not giving Madrid opportunities to counter attack."
When in possession themselves, Kashima need to be assured and dynamic. Club America again provided a good example of this on Thursday, passing the ball out calmly from the back and then upping the tempo from midfield to try and get in behind. Right back Daniel Carvajal looked like a weak link for Madrid, and if he starts again today Antlers should try to expose him as early and often as possible.
Midfielder Gaku Shibasaki will be the key to turning defence into attack for his side and he showed no fear ahead of the biggest game of his career, admitting he is "itching to get out on the pitch".
"We haven't done anything special for the final," the 24-year-old said. "We are eating the same things and haven't done any special training for the match. We need to focus on ourselves. Of course it's the final and a special occasion but we want to play our own football and do what we need to do.
"After I get the ball is the most important time," he added. "They might give us space and we could get some great opportunities then. I'd like to take advantage of those opportunities."
Cool heads will then be needed in front of goal. Kashima might only get one chance, and whether it falls to a striker on the break or a defender from a set piece it is crucial they take it. A glaring miss in a match as big as this is one that will live with a player for a very long time.
Shibasaki is only focused on creating positive memories though.
"I believe we can win and I believe that our occupation as footballers is to give dreams to other people," he said. "With that in mind I want to give dreams to the children and supporters watching. I don't want them to see us not seeking to realise our dreams. Of course we don't know what will happen about the result, but we will do our utmost to win.
"There are many pages in the history of football. However, we are playing right now and I like looking to the future. We shouldn't just be content with where we are, but should instead try to make sure Kashima Antlers make new history. That is why I play football."
Sean Carroll is an English freelance football journalist who has been covering Japanese football for various domestic and international outlets since 2009. He covers this final of the Club World Cup from YOKOHAMA, Japan.
Follow him on Twitter at @seankyaroru