​​The Bizarre Media Frenzy Surrounding Terrorist Boss Shigenobu
The Red Army did not help the oppressed as the media would portray them. Rather their series of international terrorist incidents killed many innocent people.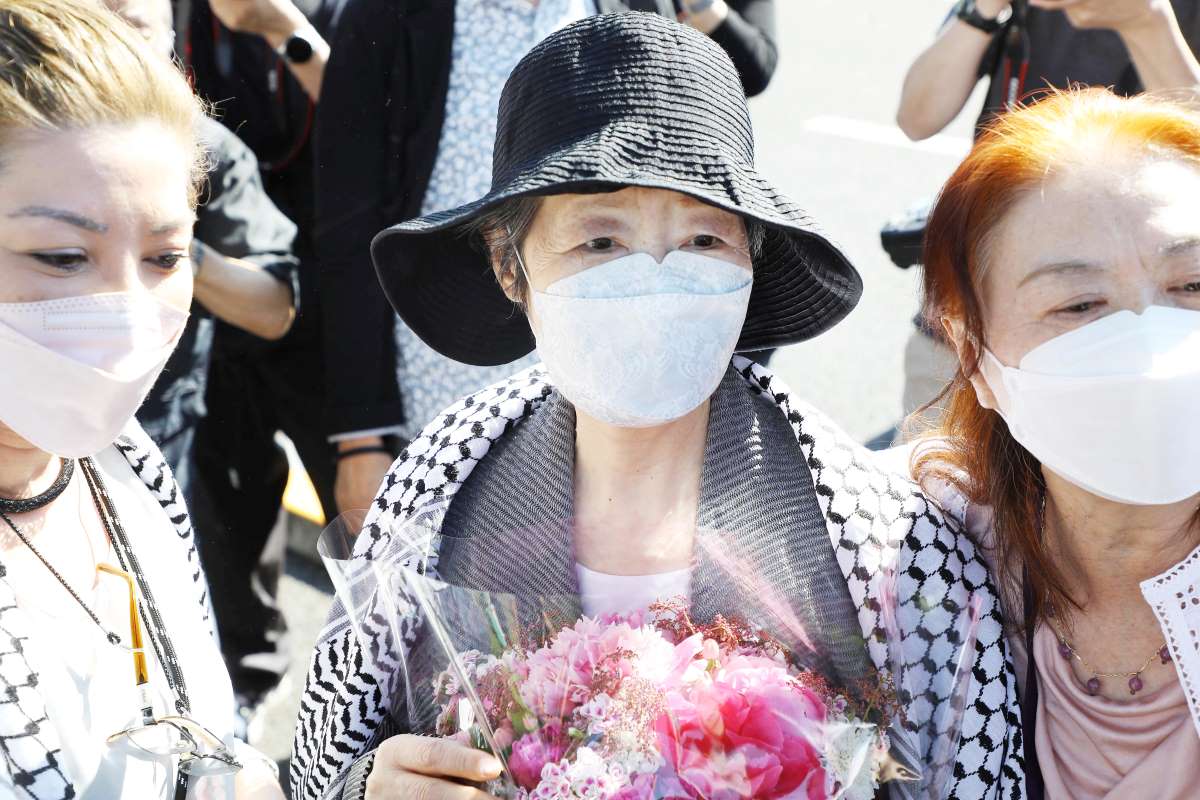 Fusako Shigenobu, the supreme leader of the Japanese Red Army (Red Army), was released from prison on May 28 after serving a 20-year sentence. The Red Army was an international terrorist organization whose object was to incite a global revolution and overthrow the established order to realize a communist society.
Media reports prior to her release exuded a peculiar sense of anticipation and excitement.
An article by Kyodo News on May 14, which reported that Shigenobu's sentence was scheduled to expire on May 28, said that Shigenobu "was also called a 'witch' because of her superhuman ability to control people's hearts." It added that some of her supporters hoped she would be active in social movements again.
The Mainichi Shimbun's evening paper on May 16 published an article headlined "Publication of Convict Shigenobu's Poetry Collection to Coincide with End of Prison Sentence." It explained that the Japanese Red Army had "repeated armed struggles overseas, including in the Middle East, in the 1970s."
The article appears to have been originally distributed by Kyodo News. But this shows that for Mainichi Shimbun and Kyodo News, the numerous incidents caused by the Red Army were "armed struggles" and not acts of terrorism.
In Mainichi Shimbun's morning paper on March 7, poet Hidehiko Kato praised Shigenobu as a person who had "lost the battle" in "trying to create a new order." He went on to say that he "even sensed a kind of dignified intensity in her passionate desire for change."
In Japan, some people are enraptured by Shigenobu's release, even today.


The Truth of the Japanese Red Army
The 41st issue of the left-leaning English-language magazine The Funambulist praised Shigenobu as a "role model of international solidarity" and commended her for her "efforts to liberate Palestine."
Shigenobu's daughter Mei contributed a statement to the magazine defending her mother, saying that her mother was being branded as a terrorist by "state-sponsored propaganda." Her mother, she championed, was actually an "ardent political activist with a strong leftist anti-colonialist and anti-imperialist ideological background, with "love for and devotion to all people, especially the oppressed."
But what matters are the facts. In 1972, the Japanese Red Army carried out an indiscriminate terrorist attack at Lod Airport (now Ben Gurion International Airport) in Israel that injured or killed over 100 people. What the Red Army insisted was a struggle for the liberation of Palestine was in fact a massacre of 26 people. Of those killed, 17 were Puerto Ricans in Israel on pilgrimage.
The Red Army went on to commit a series of international terrorist incidents. Among them are the hijacking of Japan Air Lines Flight 404, the Laju ferry hijacking in Singapore, and the 1974 French Embassy attack in The Hague.


Ideology Does Not Justify Barbarous Crimes
Seven members of the Red Army are still wanted internationally. In February this year, the Tokyo Metropolitan Police Department released a video calling for information from the public. It warns that "the case is not closed yet" and that "they may be living near you."
The words "revolution" and "struggle" may sound sweet to the ears. Especially to those who once had heroic dreams of winning freedom and liberation by fighting against authority. Or to naive young people with a burning desire to change today's society. Unfortunately, they are unaware of the barbaric actions of the Red Army. To them, Shigenobu's release from prison could be a dangerous call to action.
An ideology that justifies indiscriminate terrorism using the self-serving, twisted logic of sacrifice as an inevitable part of achieving the "noble" goal of revolution must not be allowed to spread in Japan again.


RELATED:
(Read the article in Japanese at this link.)


Author: Akari Iiyama, Scholar of Islamic Thought