[ODDS and EVENS] Sailor Kenichi Horie: Achieving His Dreams and Finding a Beautiful Life
In his latest expedition across the Pacific Ocean, the 83-year-old's achievement resonated with people, leaving them in awe ― and inspired.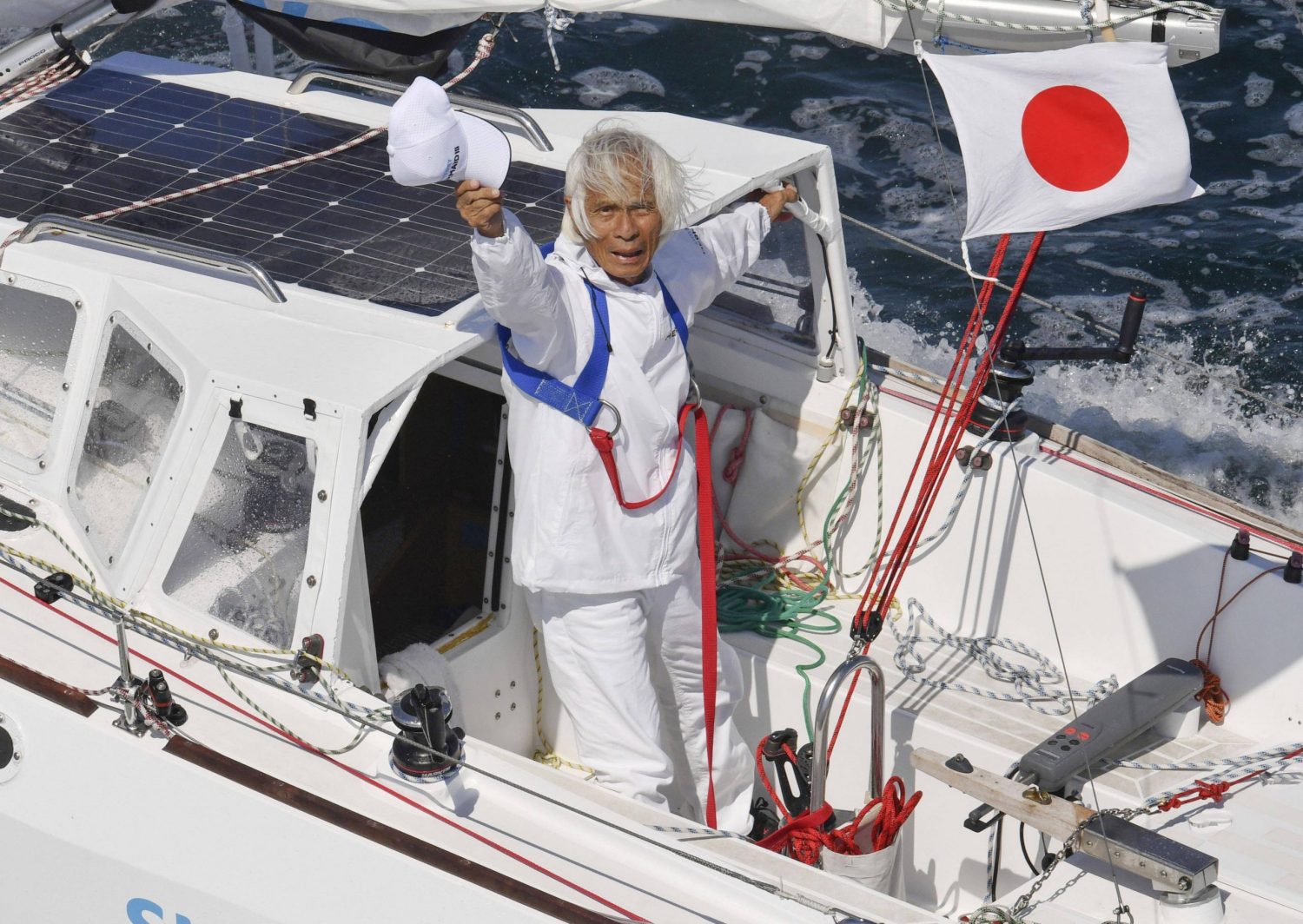 Kenichi Horie's latest solo voyage across the Pacific Ocean was a vivid reminder of mankind's adventurous spirit.
Survival on the open sea is not a game; it's a life-or-death experience.
And even though sailing is a leisure pursuit, the natural elements can shatter the plans of sailors, whether traveling in groups or as Horie has done many times as an individual.
On Saturday, June 4, arriving at Kii Channel between Wakayama and Tokushima Prefectures at 2:39 AM JST, the 83-year-old Horie returned to his homeland as the oldest person to make a solo, nonstop journey across the Pacific Ocean. He began his journey at a harbor in San Francisco on March 27.
The 83-year-old traveled 8,500 kilometers aboard Suntory Mermaid III, a 6-meter (nearly 20-foot) long, 990-kilogram (2,182-pound) aluminum yacht.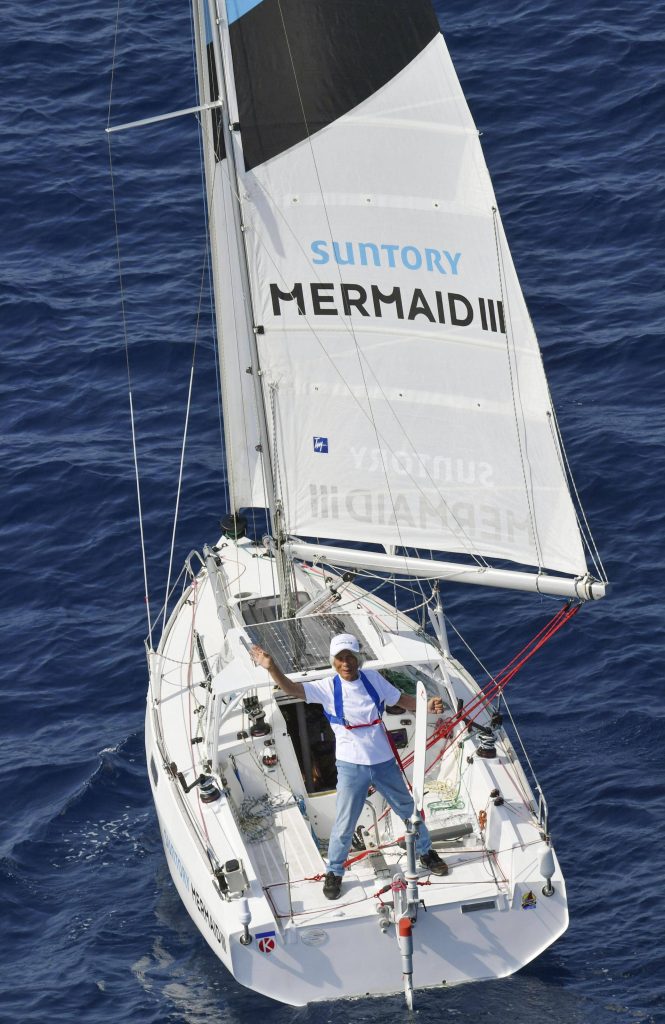 Inspirational Adventurer
Horie's achievement resonated with sailing practitioners and aficionados, leaving them in awe ― and inspired. And it should. It was a remarkable display of bravery and organization, outlining a plan and sticking to throughout the epic, 69-day journey.
"BTW (by the way), that's pretty awesome to have accomplished that sail," one commenter posted on the Cruisers Forum message board on Saturday, June 4.
Another wrote, "An amazing feat by Kenichi Horie at 83, and let's not ignore the fact it was in a 19-foot yacht."
The octogenarian, who relied on solar panels to generate electricity, reached Japan less than a week before World Ocean Day on June 8.
In specialty magazine Latitude 38's online report on Horie's trek, it shared the sentiments of the global sailing community, concluding the article this way: "We join the world in congratulating Kenichi Horie on his successful Pacific crossing back to his home country, where his journey began 60 years earlier."
A commenter named Maggie McCann weighed in on the achievement, writing: "Congratulations to [Kenichi]! I am in awe of your skill and fortitude in accomplishing this epic journey!"
And another named Gerald Sobel remarked, "As a teenager I would marvel at your little plywood trans-Pacific boat in the Maritime Museum near the Ghirardelli Chocolate Factory. You were famous even then, when I saw it in the early 1960s."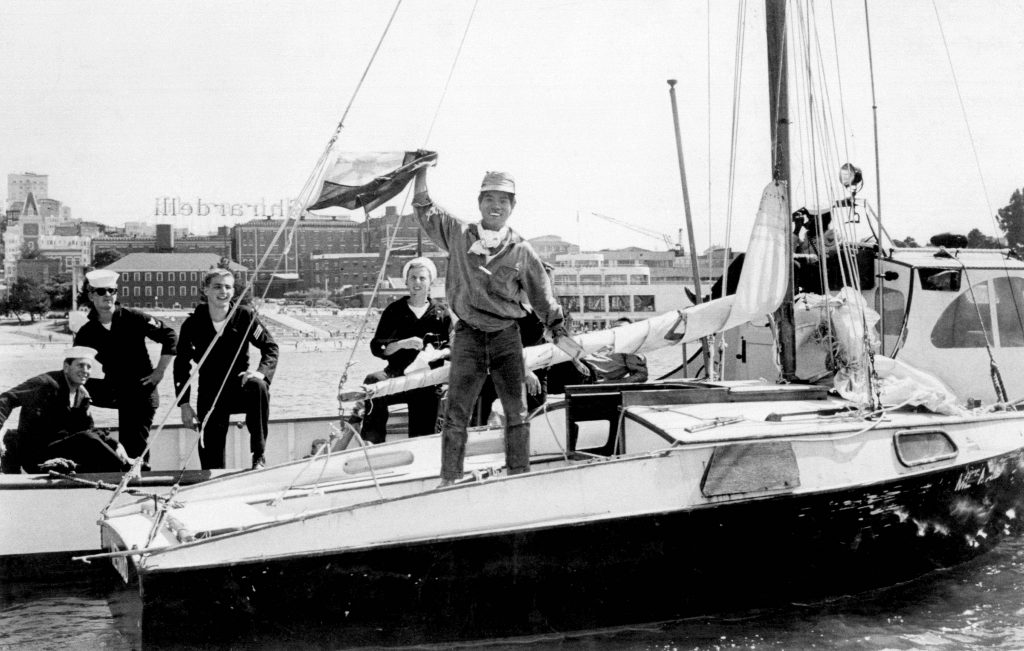 A Lifelong Love of Adventure
In 1962, when he was 23, Horie made his first solo journey across the Pacific Ocean, riding in a plywood vessel, sailing from Hyogo Prefecture's Nishinomiya Port to San Francisco. During the 94-day journey, he was besieged by anxiety, he noted in a blog entry in April, because he didn't have a Japanese passport.
After Mermaid arrived in San Francisco's waters, Horie was arrested, but Mayor George Christopher secured his release, granting him a 30-day visa. The San Francisco politico wound up awarding him the key to the city, according to the San Francisco Maritime National Historical Park.
"Even in the States, yachtsmen are inspired by his story," said Morgan Smith, the San Francisco Maritime National Historical Park's manager of interpretation, education and volunteers, in March, according to the San Francisco Chronicle.
"He took a huge chance, being a young man alone on the ocean."
To this day, Horie's Mermaid, a reminder of one of the seminal events in his life, is on display in the park's museum.
His celebrity status in Japan is directly linked to the book that he wrote in 1962 about that trip, Taiheiyo Hitoribocchi (Alone Across the Pacific). The book was adapted into a 1963 film starring Yujiro Ishihara.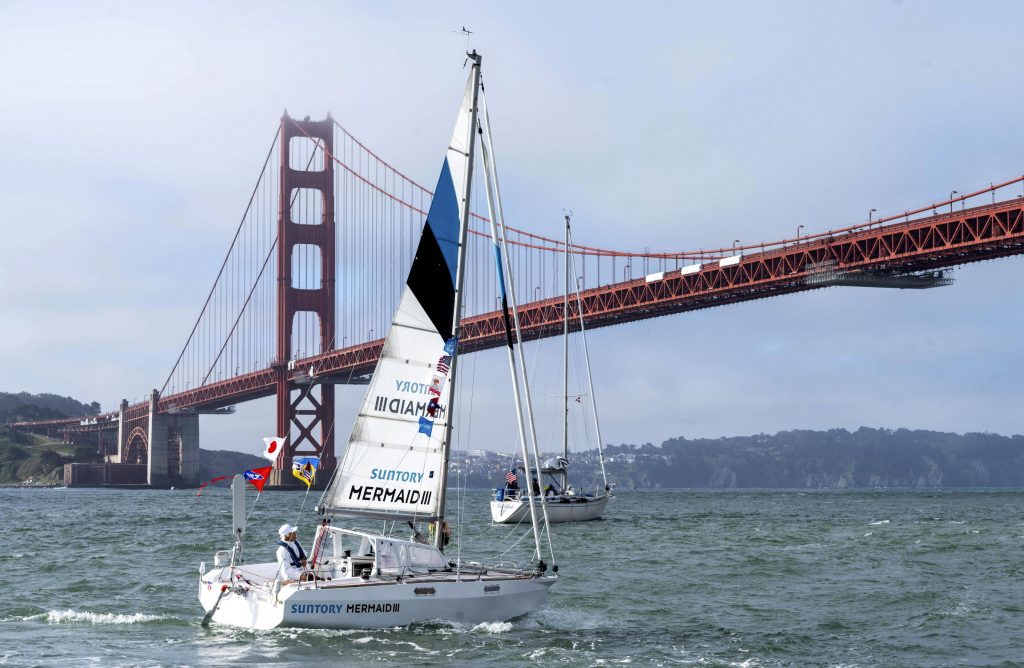 A Special Place for Horie
Sixty years after arriving in San Francisco, Horie also remains a celebrity in San Francisco.
In March, he greeted well-wishers in the City by the Bay. He posed for photos. Then he signed autographs before departing for his latest solo voyage, the Chronicle reported.
And Horie reflected on the significance of San Francisco in his life's tale before beginning his trans-Pacific journey aboard Suntory Mermaid III.
"When I first came here 60 years ago, I never imagined I'd be back here 60 years later," Horie told a crowd of about 100 onlookers through a translator, according to the newspaper.
But not just 60 years later. Horie has sailed to and from San Francisco several times across the decades.
So why has he kept coming back?
"Of course, there are other ports — Seattle, Los Angeles — however, you guys have the most beautiful bridge in the entire world, so I'd like to make it my start," Horie said in March to the delight of his captive audience.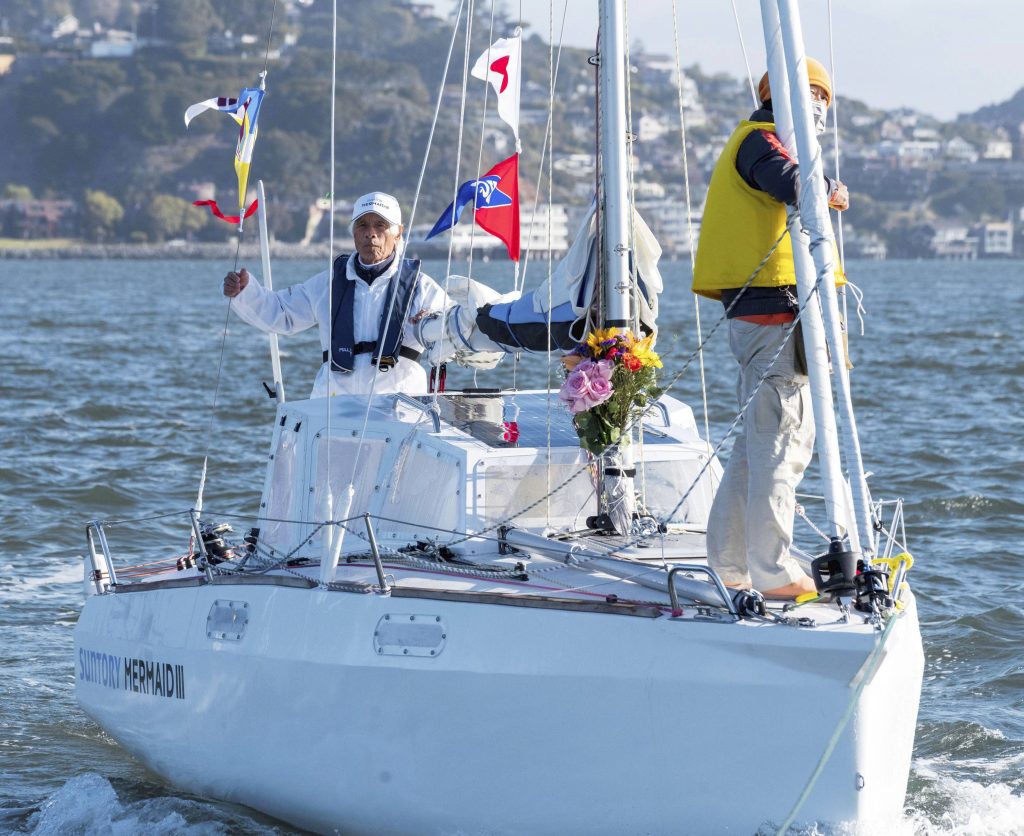 Throughout his life, Horie has made several solo trips around the world. While doing so, Horie has provided a good example for the importance of sustainability and conservation of resources.
In 1999, he journeyed from San Francisco to Japan aboard Malt's Mermaid, which was made from 500-plus beer kegs welded together. Then in 2002, Horie reversed course, sailing from Hyogo Prefecture to the California city aboard Mermaid III, a vessel assembled with whiskey barrels and other recycled items.
Speaking to CNN via satellite phone as he neared the end of his journey sailing toward Wakayama Prefecture last week, the veteran sailor delivered a timeless message.
"Don't let your dreams just stay as dreams," he said. "Have a goal and work towards achieving this and a beautiful life awaits."
Kenichi Horie is living proof.
RELATED:
Author: Ed Odeven

Follow Ed on JAPAN Forward's [Japan Sports Notebook] here on Sundays, in [Odds and Evens] here during the week, and Twitter @ed_odeven, and find him on JAPAN Forward's dedicated sports website, SportsLook.