10 Biggest Previews at Tokyo Game Show 2019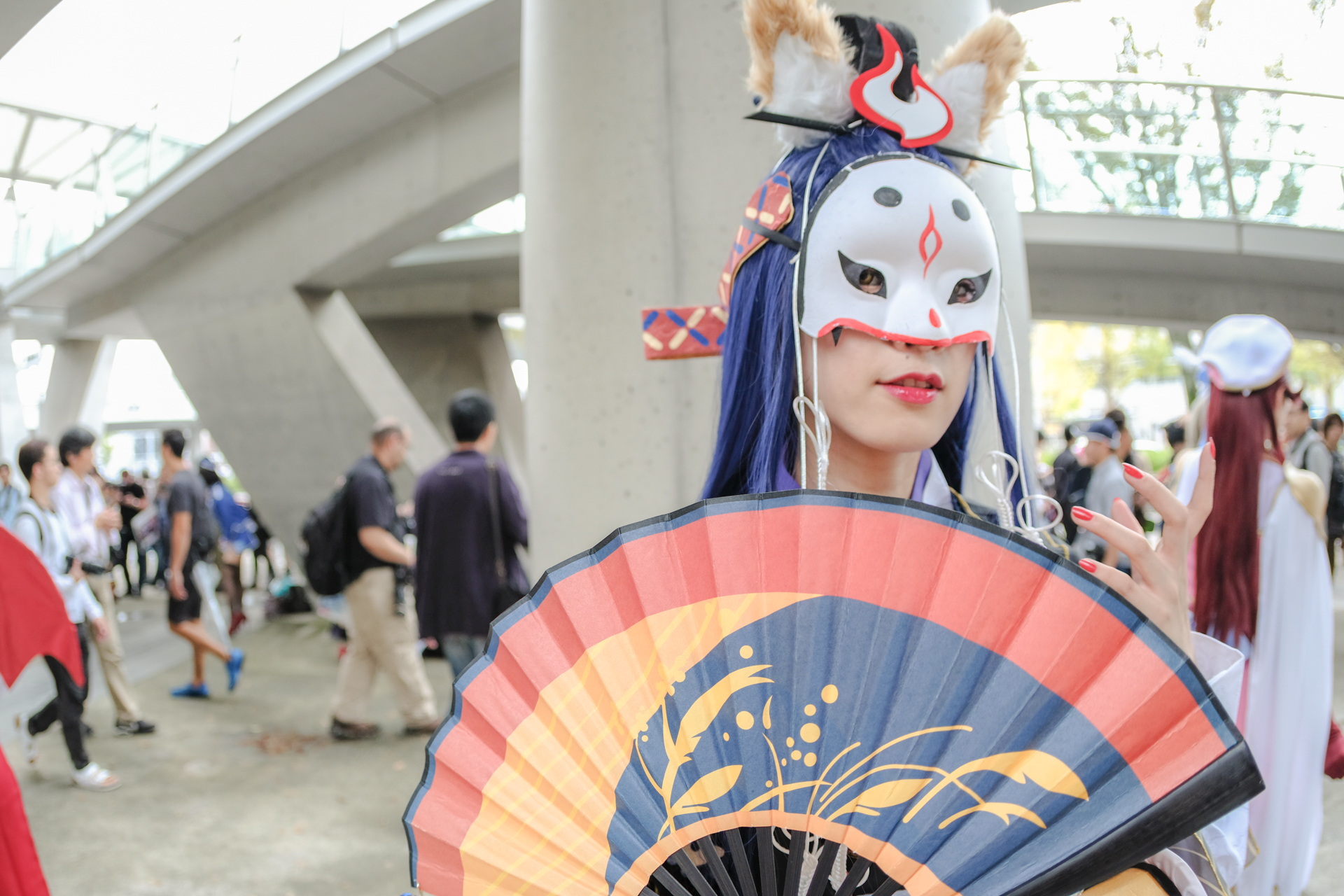 Once again, gaming aficionados will be trooping to Makuhari Messe in Chiba, east of Tokyo, from September 12 to 15 for the video games, eSports, virtual reality, mobile games, merchandise, and much more that will be showcased at the Tokyo Game Show 2019.
Started for the first time in 1996, the TGS saw a record high of 298,690 people attending the show over four days in 2018. Checking out what 668 exhibitors from 41 countries had to offer, last year's crowd beat the 2017 attendees by 50,000 people — and this year is predicted to be no different.
Going from 10 A.M. to 5 P.M. for four days, TGS is unique in its format of having the first two days exclusively for business people and the media, while the last two days are open to the public and when cosplay will be a main feature.
JAPAN Forward has compiled this list of expected 2019 Tokyo Game Show's highlights, but updates will definitely come your way when surprises are announced at the event. Stay tuned for live analyses, interviews, and other updates on our website, Facebook, Twitter, and Instagram accounts.
1. Death Stranding (Kojima Productions, Sony Interactive Entertainment)
This is undoubtedly the highlight of the 2019 game show. It is Hideo Kojima's first solo project since he left the video game giant KONAMI, and much-awaited by fans and developers alike.
This was clearly seen as a highly anticipated title as, in 2018, there were already life-sized figurines of Norman Reedus on the Sony Stage at the TGS. Despite the speculation, very little was known about the game, so this will be the first time that the public will get to see any part of the game. The game is set to release November 8, 2019.
Hideo Kojima himself is set to appear on the Sony stage at 3:30-4:50 P.M. on Thursday, September 12 (a day for businesses only), and 4-4:50 P.M. on Saturday and Sunday, September 14 and 15 (days open to the public) on a giant screen in a special area.
But be warned: in 2018, when Kojima appeared on the Sony stage, the crowds were immense, so make sure you head to the designated screen early to avoid disappointment
2. Final Fantasy VII Remake (Square Enix)
It's the first time people in Japan will be able to play this game, which is a remake of a game first produced in 1997. The new trailer of the video game is set to release on Wednesday, September 11, at 11 P.M. (JST), but the game itself will be released March 3, 2020. It will be playable at the Playstation booth at TGS.
3.
Cyberpunk 2077 (Spike Chunsoft)
The game will be released on April 16, 2020. Spike Chusoft will also be holding demo plays throughout the day on both business-only days and public days behind closed doors. Make sure you keep checking back on this page or look for the booth for more details.
4. Call of Duty: Modern Warfare (Activision)
The game is expected to be released October 25, 2019. This game will be playable at the Playstation booth.
5. Yakuza 7: (Sega)
Known in Japanese as Ryu Ga Gotoku and released by Sega, it's a very popular story in Japan and is expected for release January 16, 2020.
6. Project Residence (Capcom)
This is the new version of Resident Evil (Biohazard), which we know very little about. It will be the first time the game is announced, and Capcom will be showing off a gameplay at the Capcom booth, so you don't want to miss it. Release date is yet to be determined.
7. Monster Hunter World: Iceborne (Capcom)
This expansion of the Monster Hunter World series was released earlier in September, but this will be the first time for most fans to be able to play it at TGS.
8. Nioh 2 (Koei Tecmo)
This game will be playable at the Playstation booth. It's public release is anticipated in 2019. But details are murky, so make sure you check out the booth for more information on what to expect about this new game.
9. Shenmue III (Kickstarter)
This game initially gained quite a lot of press because it was funded by Kickstarter back in 2015, thereby lending to the idea of a game created by fans - for fans. The video game is expected to be released November 19, 2019.
10. Dragon Ball Z Kakarot (Bandai Namco)
The popular character is bound to draw fans, given the fact that the release date hasn't even been determined yet. TGameplay will be available two times on the Sony stage and the Bandai Namco stage on Saturday September 14 (11-11:40 A.M. and 15:15-16:00 P.M., respectively).
You can also check this out: SCHEDULE | Live Streaming of Tokyo Game Show 2019 Events by IGN Japan
Author: Arielle Busetto