1,000 Animé Figurines Transform Tottori Town Into a 'Cool' City
Tottori town turns around its economy and grows by diving into pop culture figurines and becoming a sacred place among Hinabita devotees as a model for the fictitious town of Kuronagawa.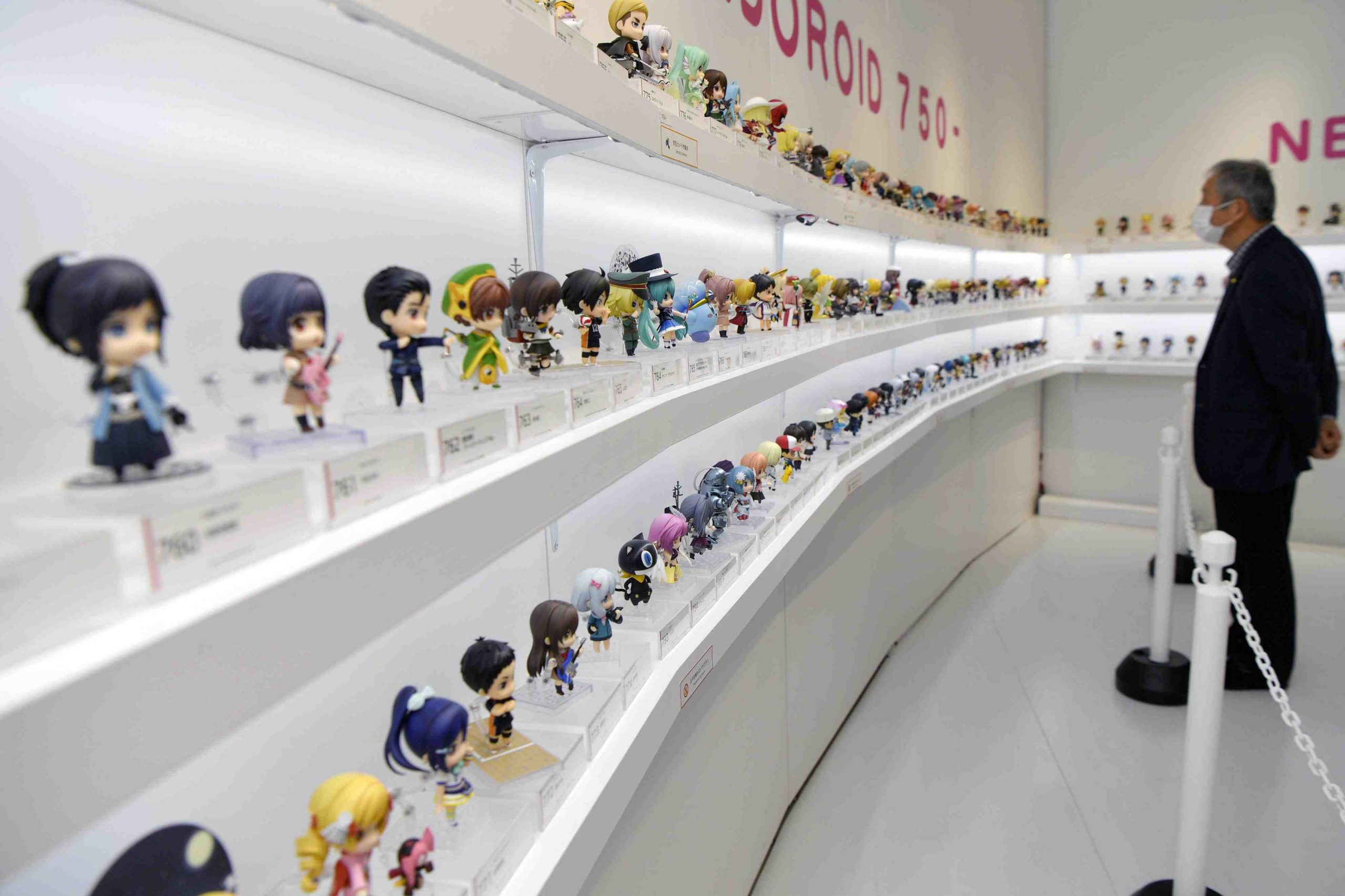 ~~


There is a city in Tottori Prefecture with 1,000 palm-sized Nendoroid figures displayed in a classroom of a 1960's-era circular-shaped former school building.
Traditionally, Kurayoshi City, 665 km from Tokyo, has been known for its "retro" white-walled storehouses. But now it is becoming famous for its "cool" pop culture.
Nendoroids are a brand of plastic figurines created in 2006 by the Good Smile Company. Nicknamed Gusuma, the Tokyo-headquartered company's figurines are based on animé and video game characters and usually depicted with a large head and smaller body, giving them an appearance that endears them to fans who collect them.
The local government is planning an exhibition of contrasting pop culture characters in a bid to promote the fusion of its "retro" and "cool" images and attract younger tourists to the city, which takes its name from the traditional white-walled kura warehouses. If the effort takes off, then an association of private companies are also likely to join in creating a "town of figurines," further establishing the small city of Kurayoshi, population less than 50,000, as a pop culture haven.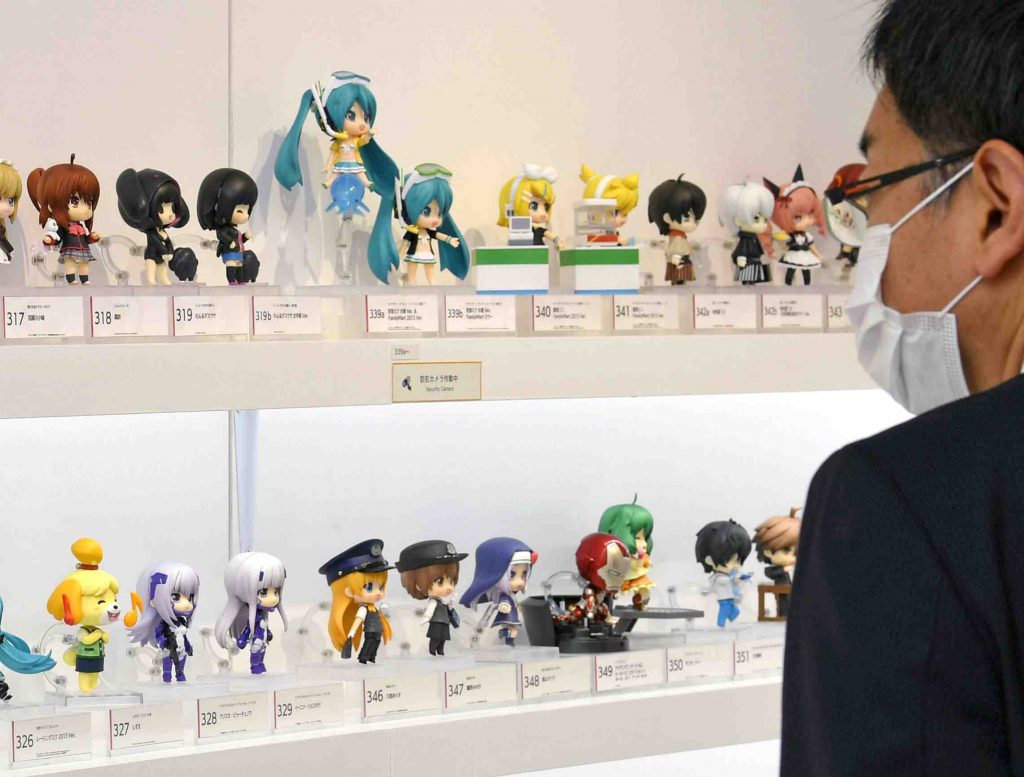 '1,000 Nendoroids Are Coming'
"I was struck by the power of content," said Kazutomo Inage, a spokesperson for the city's Commerce, Industry and Tourism Division. "Some 25,000 people came to Kurayoshi from all over Japan in a month," he added, recalling the "Figurine Expo in Kurayoshi" held in 2015. On that occasion, 500 Nendoroids were exhibited.
This time — six years later — the number of figurines has been doubled for the "1,000 Nendoroids Are Coming" show, which has also been taken to international cities like Shanghai, Los Angeles, Taipei (Taiwan), Tokyo, and finally Kurayoshi.
Fairs are usually held in big cities which draws more crowds. However, Kurayoshi has been included in this one, thanks to the Good Smile Company which has maintained connections with the town since it was invited to Kurayoshi's annual event in 2014.


Inquiries Even During the Pandemic
The Kurayoshi Figure Museum is the exhibition venue. It was opened three years ago in a renovated municipal elementary school. The building had been run-down and was slated for demolition, but the local conservation movement succeeded in preserving it.
Masahiko Inajima, president of the amphitheater, recalls how he had worried about how they would survive. Then someone from Kaiyodo, a figurine producer, pointed out that "the shape [of the building] is interesting, and it is the oldest in Japan. If you use it as a figure museum, tourists will come."
In the upcoming exhibition, 15 classrooms on three floors of the former school are lined with Nendoroid figurines depicting various characters, such as Detective Conan (a high school detective in a popular animé series); Hatsune Miku (vocaloid, a singing virtual 16-year-old girl with long turquoise hair); and Spider-man, a fictional superhero of the animé and comic series by the same name.
"We've received inquiries from outside the prefecture, asking if they could come, even during the COVID-19 pandemic," Inajima commented. "The exhibition continues until March 21, so my response is to please come when the restrictions on movement between prefectures are lifted."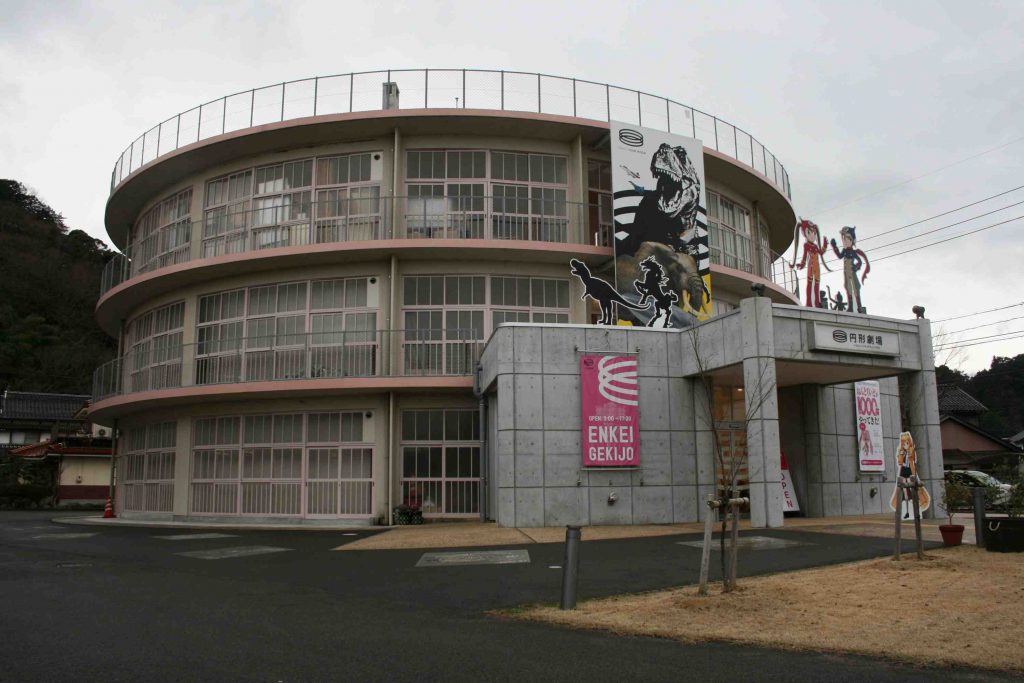 Alliance with Fictitious Sister City
On April 1, 2016, Kurayoshi City also became a sister city with Kuranogawa City, a fictitious place and home of the all-girls band in Hinabita, a musical video game developed by Konami Digital Entertainment. Kurayoshi City is thought to be a model for Kuranogawa City, and has become a sacred place among Hinabita devotees. About 6,000 fans attended a two-day spectacle here, which included the participation of voice actors of the main protagonists.
"Usually, most of our tourists are in their 50's and older, but we were surprised to see young men in their 20s and 30s crowding the white-walled storehouses. The occasion also convinced me of the power of content," Inage emphasized.
In fact, along with figurines, Hinabita is another pillar propping up Kurayoshi's pop culture. The city's survey of participants in the 2016 event showed that more than half of those who came to see Hinabita were men in their 20s, and 77% repeated their visits. Their length of stay was 1.49 nights, and they spent an average of ¥37,575 JPY (just under $360 USD) during their stay.
Unlike traditional Kurayoshi tourism, which had been centered on day trips, Inage underlined, "the economic advantages are clearly expressed in numbers."


Bringing New Residents
In another sign of the changing fortune of the town, the number of employees at the Nendoroid manufacturing plant has increased from 60 to more than 130 recently, with people coming from varied regions including France, Taiwan, and Hong Kong "to be involved in making figures."
Commenting on how much the manufacturing plant has contributed to the city's workforce, the plant's director, Kiyoshi Tanimoto, explained, "We feel indebted to the city, so we are returning the favor."
Pop culture is also influencing migration. More than 30 among the people who visited Kurayoshi several times from other prefectures to see the figurines and Hinabita, liked the place so much that they decided to stay and work in the company's factory. Pop culture has become a mainstay of the town's policy.


Goal: Mizuki Shigeru Road
The Kurayoshi Chamber of Commerce and Industry established the "Association for Creating a Town of Figurines" in October of last year.
Among their first tasks was the designation of 11 sites throughout the town to display the figurines. Central facilities such as temples and stations for the White Wall Storehouses were designated as "city museums" for display purposes.
The "Daigaku-in" temple, home to the graves of a 16th century Japanese feudal lord Tadayoshi Satomi and eight martyred vassals depicted in Takizawa Okikuni's 19th century epic novel "Minamiso Satomi Hakindan" ("Eight Dog Chronicles"), is among them. Here, the city has taken a daring step to display figurines of deities such as Ashura and Shitenno.
"Pop culture is a local resource," emphasized Yukitoshi Sasaki, executive director of the local Chamber of Commerce and the association's secretary general. Then, in a reference to the manga artist whose 1960's series popularized yokai as folklore creatures, now memorialized in Sakaiminato, Tottori Prefecture, he eagerly added, "We want the town museum to be an area that attracts tourists, just like the popular "Mizuki Shigeru Road."


(Find access to the article in Japanese at this link.)


Author: The Sankei Shimbun