2017 Præmium Imperiale International Arts Awards Winners Announced in New York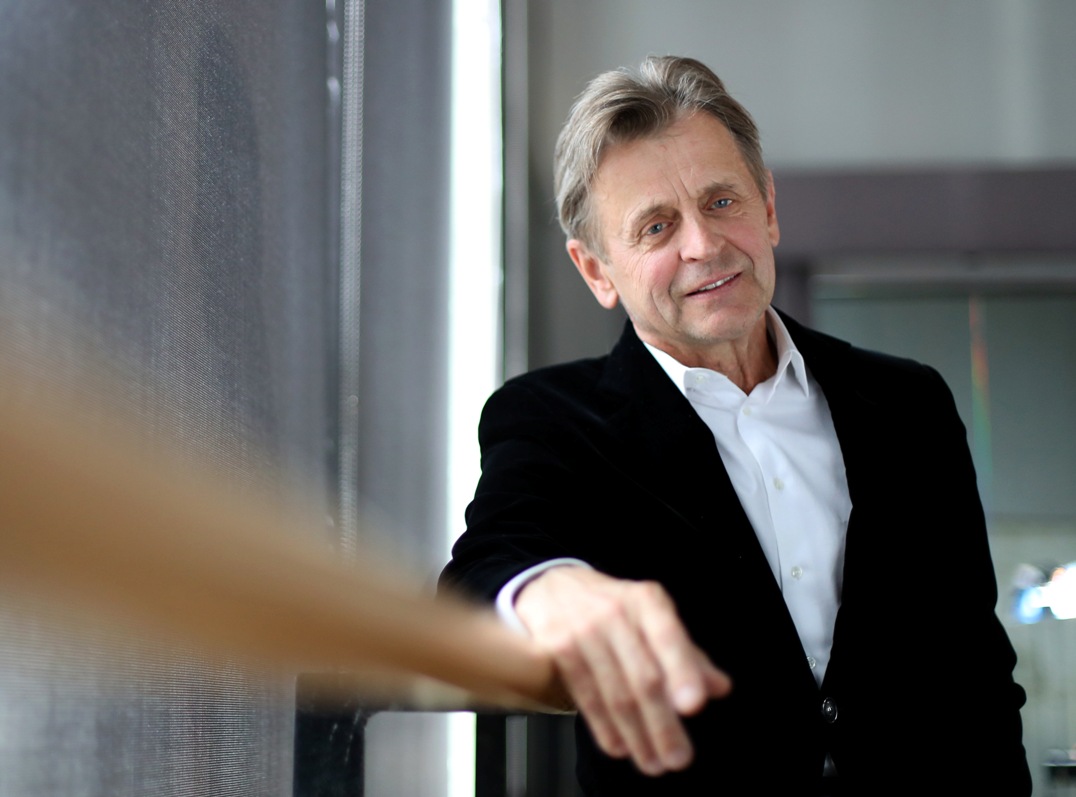 The Japan Art Association on Tuesday, September 12, formally announced 5 recipients of the 29th prestigious Præmium Imperiale International Arts Awards at the Juilliard School in New York City.
The awardees for 2017 are:
*Dancer and choreographer Mikhail Baryshnikov
*Afro-Pop superstar Youssou N'Dour
*Architect Rafael Moneo
*Visual artist Shirin Neshat
*Visual artist El Anatsui
Each awardee will receive 15 million yen (approximately $134,000).
On October 18, a special ceremony will be held for the laureates in Tokyo, where they will each receive a specially-designed gold medal and a testimonial letter from His Imperial Highness Prince Hitachi, honorary patron of the Japan Art Association.
The Præmium Imperiale was created in 1988 to commemorate the 100th anniversary of the Japan Art Association and to honor the late Prince Takamatsu, who was the association's honorary patron for almost six decades. The Præmium Imperiale—the world's most prestigious international prize in the fields of painting, sculpture, architecture, music, and theatre/film—recognizes lifetime achievement.
Winners are chosen by the association based on the recommendations of nominating committees, chaired by statesmen and business leaders, in France, Germany, Italy, Japan, the United Kingdom, and the United States.
Now in its 29th year, the award brings international recognition to the arts in much the same way as the Nobel Prize does to the sciences.
The 2017 winners of the Præmium Imperiale join 144 of the greatest artists of the 20th and 21st centuries. They include Ingmar Bergman, Leonard Bernstein, Peter Brook, Anthony Caro, Christo and Jeanne-Claude, Dietrich Fischer-Dieskau, Norman Foster, Frank Gehry, Jean-Luc Godard, David Hockney, Willem de Kooning, Akira Kurosawa, Renzo Piano, Robert Rauschenberg, Mstislav Rostropovich and Ravi Shankar. A complete list of past winners can be found here.
In addition to the Præmium Imperiale, the Japan Art Association awards an annual grant of 5 million yen (approximately $44,600) to a group or institution that encourages young peoples' involvement in the arts.
This year's winner of the Grant for Young Artists is Lebanon's Zoukak Theatre Company and Cultural Association, a collective that explores Lebanon's most pressing social and humanitarian challenges through the prism of theater.
The Grant for Young Artists was inaugurated in 1997 to commemorate the 10th anniversary of the Præmium Imperiale.
Get to know this year's Præmium Imperiale International Arts awardees through these short profiles provided by the association:
Præmium Imperiale – Painting: SHIRIN NESHAT
Born March 26, 1957 / Qazvin, Iran
Shirin Neshat is an Iranian-born artist based in New York. Working across various visual media, such as photography, video installation and film, she frequently focuses on issues facing Muslim women today, particularly those who live in Iran and other extremist religious environments. Her most recent exhibition, Dreamers, opened this May and features a film and a series of photographs that are her first attempt to capture the American culture from her perspective as an exiled Iranian living in the United States.
Neshat immigrated to the United States when she was 17 years old to study art at UC Berkley. In 1993, she started to create work informed by her desire to express her reflections about her homeland, Iran, after the Islamic Revolution of 1979. The photo series Women of Allah (1993-97) and the video installation Turbulent (1998) are outstanding examples of her work from this period and established her as a major voice in the art world. In 2005, she received the Hiroshima Art Prize and her first feature film Women Without Men, with music by Ryuichi Sakamoto, won the Silver Lion at the 2009 Venice Film Festival.
Præmium Imperiale – Sculpture: EL ANATSUI
Born February 4, 1944 / Anyako, Ghana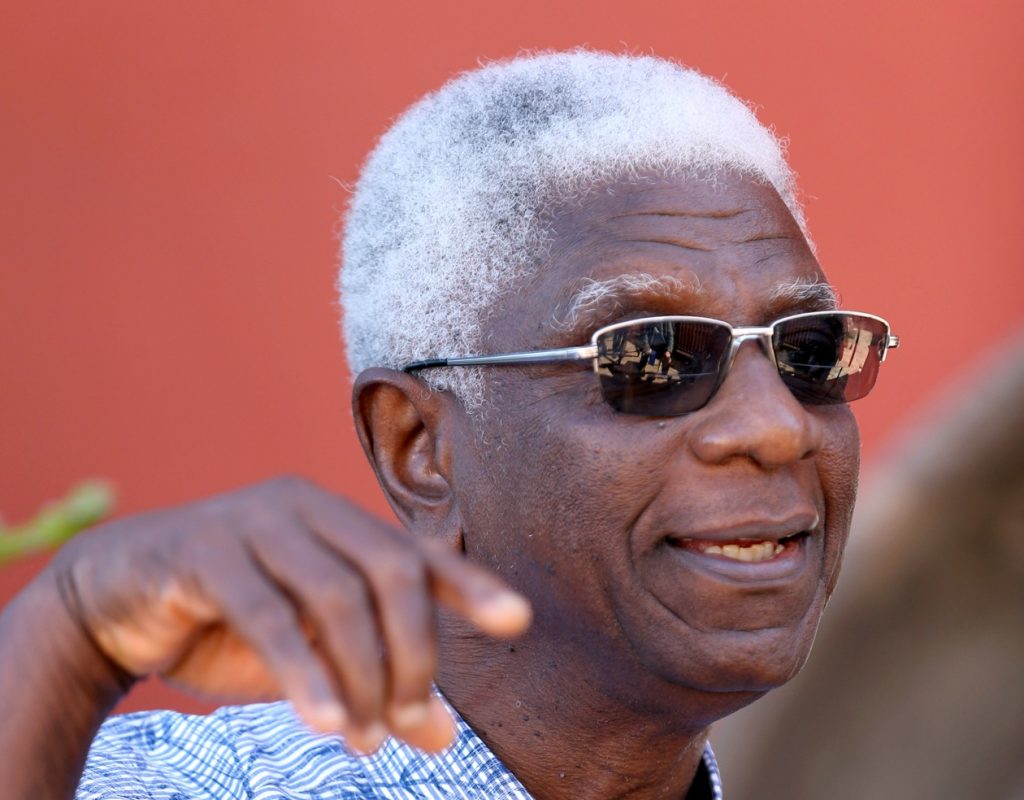 El Anatsui's complex artwork defies traditional categories. He is known for the malleable sculptures he creates from discarded metal, such as cassava graters and liquor bottle tops. Often large in scale, their size and luminous nature can render them immersive. His transformation of these found materials enhances their significance and imbues them with a certain dignity, something he deeply values. His long-held opinion is that "art is something that grows from the environment; it is not something you have to create."
Born in Ghana, in 1975 Anatsui moved to Nigeria, where he is based today. His work is in the collections of major international museums, including the Metropolitan Museum of Art, the Tate Modern, the Centre Pompidou and the Smithsonian Institution. In 2015, he was awarded the Golden Lion for Lifetime Achievement at the Venice Biennale. He was also the subject of large-scale retrospective in Japan that traveled to several venues (2010-11). In 2015, a major work, The Contemporary 2: Who Interprets the World?, was included in an exhibition at the 21st Century Museum of Contemporary Art in Kanazawa, Japan. He is the first Ghanaian recipient of the Præmium Imperiale.
Præmium Imperiale – Architecture: RAFAEL MONEO
Born May 9, 1937 / Tudela, Navarra, Spain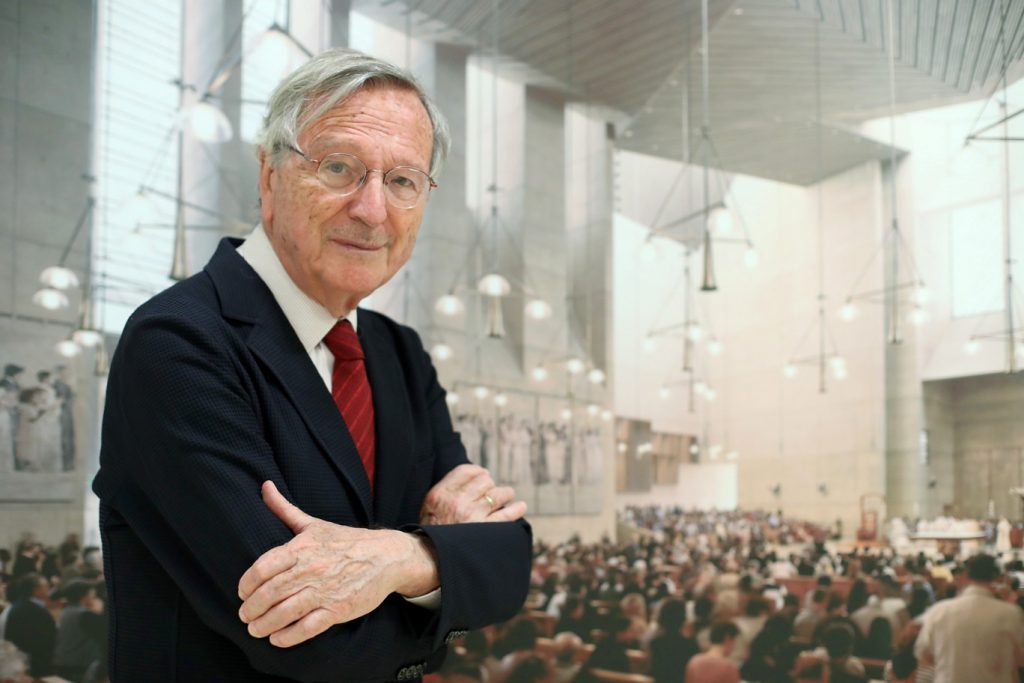 Spanish architect Rafael Moneo is greatly admired for his approach to designing buildings, which involves looking at the specific conditions of each location to ensure that his buildings blend effortlessly into the city landscape, while at the same time, respecting the environment and establishing a clear identity and a connection to his creative vision. One of his earliest projects, the National Museum of Roman Art (1986) in Mérida, Spain, established his reputation. Since then, he has completed many projects in and outside Spain. They include the Madrid Atocha railway station (1992), the Cathedral of Our Lady of the Angels (2002) in Los Angeles, and the Prado Museum Extension (2007). With the Prado Museum Extension, Moneo's ability to combine seamlessly the old and the new is wonderfully showcased. Moneo is also an educator and theorist who has taught the Harvard University Graduate School of Design and other highly respected institutions. His awards include the Pritzker Architecture Prize (1996) and the RIBA Royal Gold Medal (2003).
Præmium Imperiale – Music: YOUSSOU N'DOUR
Born October 1, 1959 / Dakar, Senegal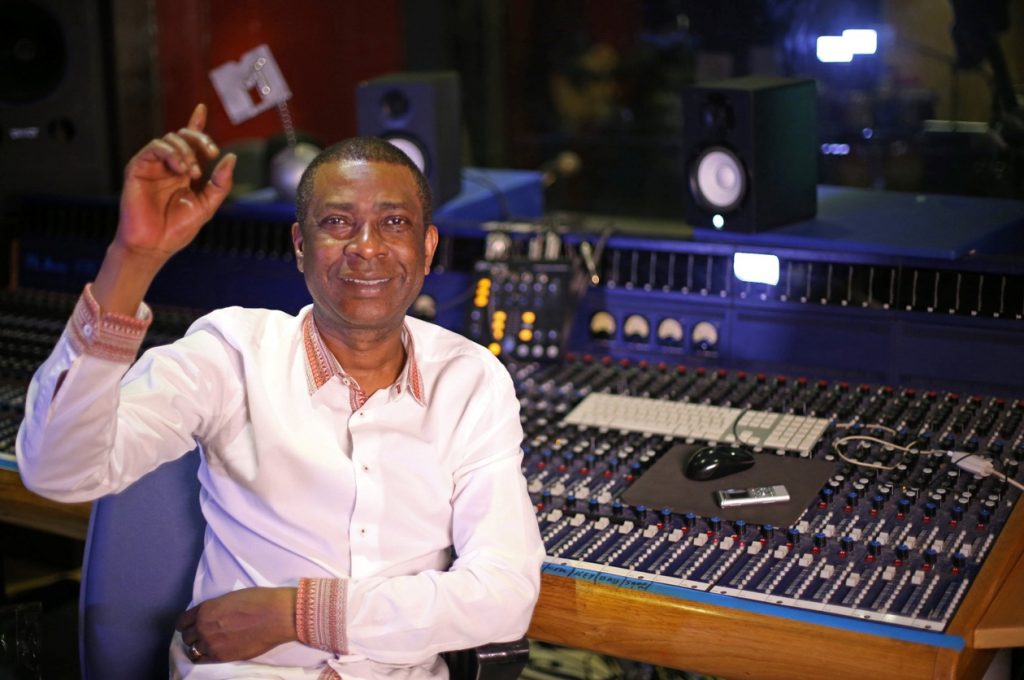 Youssou N'Dour is a singer, songwriter and composer from Senegal. Although born into a griot (storytelling) family, he was influenced from an early age by modern, often international, music−the echoes of which can still be heard in his culturally wide-ranging work.
N'Dour began performing at the age of 12, initially with the Star Band and then with his own band, Étoile de Dakar. His music is a joyful mix of traditional Senegalese Mbalax, jazz, soul, Latin and even hip-hop, but words remain central to his art, and his songs deal with a vast range of social issues. His voice and extraordinary vocal range are closely associated with world music, a genre created in the late 1980s through collaborations of musicians like N'Dour with western musicians like Peter Gabriel, Paul Simon and Sting. In 1994, 7 Seconds, a hugely successful collaboration with the Swedish singer-songwriter Neneh Cherry, turned N'Dour into an internationally recognized musical artist. In 2004, he won a Grammy Award for his album Egypt. In 2012, N'Dour stopped performing to run in the Senegalese presidential election, returning to the stage in 2013. His 34th album, Africa Rekk, was released in 2016. He is the first Senegalese recipient of the Præmium Imperiale.
Præmium Imperiale – Theatre/Film: MIKHAIL BARYSHNIKOV
Born January 27, 1948 / Riga, Latvia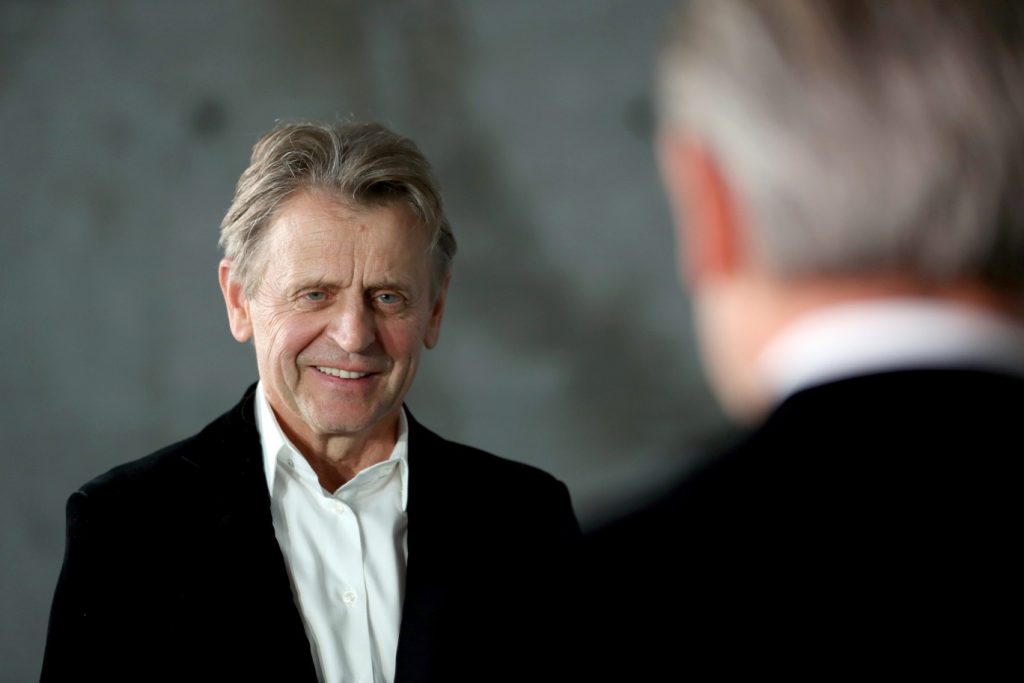 One of the greatest dancers of our time, Mikhail Baryshnikov has dazzled audiences with his astounding physical and technical skills and his emotional expressiveness for more than 40 years. His abilities as a dramatic actor on stage and television and in film has made him one of the world's most widely recognized contemporary performing artists.
After beginning his career with the Kirov Ballet in Leningrad, Baryshnikov came to the west in 1974 in search of artistic freedom, settling in New York and becoming a principal dancer with the American Ballet Theatre (ABT). In 1979, he joined the New York City Ballet, where he worked with George Balanchine and Jerome Robbins. A year later, he was appointed artistic director of ABT where, for the next decade, he introduced the world to a new generation of dancers and choreographers. From 1990 to 2002, Baryshnikov was director of the White Oak Dance Project, which he and choreographer Mark Morris co-founded to expand the repertoire and visibility of American modern dance. In 2005, he launched the Baryshnikov Arts Center in New York, a creative space designed to support multidisciplinary artists from around the globe.
As an actor, Baryshnikov received an Academy Award nomination for The Turning Point and is currently touring with two solo theater productions, Letter to a Man, directed by Robert Wilson, and Brodsky/Baryshnikov, directed by Alvis Hermanis. Baryshnikov is a dual citizen of the United States and Latvia.
Grant for Young Artists: ZOUKAK THEATRE COMPANY AND CULTURAL ASSOCIATION
Founded 2006 / Lebanon / Maya Zbib, Director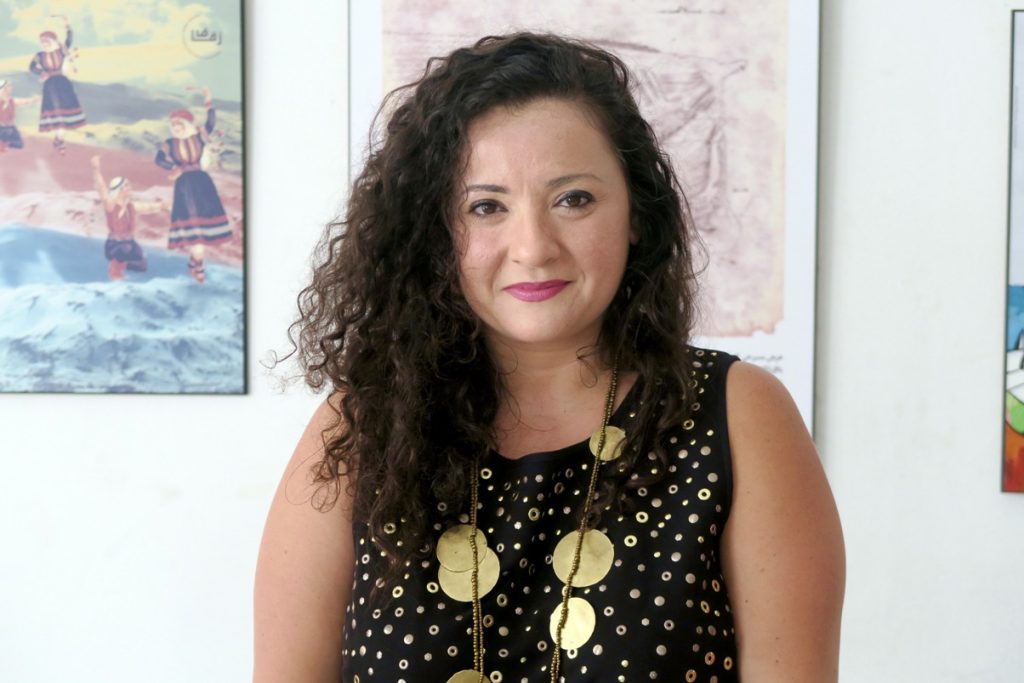 In 2006, just before the Israeli attacks on Lebanon, the young actress Maya Zbib and other actors founded the Zoukak Theatre Company in Beirut and began using the tools of drama therapy and psychosocial intervention, working in schools with displaced children and women from the south of Lebanon. The company offers drama therapy workshops to enhance the psychological well-being of Palestinian, Syrian, Sudanese and Iraqi refugees, and other marginalized communities. Zbib and six fellow artists, all in their 30s, are at the creative heart of this small but dynamic organization of roughly 25. Recently, Zoukak entered a new phase that will focus on reaching out to young people by sharing the company's approach to making theater, and by developing a young audience. In November, the company will open a 100-seat theater, an expansion made possible by financial aid from a Swiss foundation.