4th Summit Between Abe, Modi: Why Japan and India Are Closer Than Ever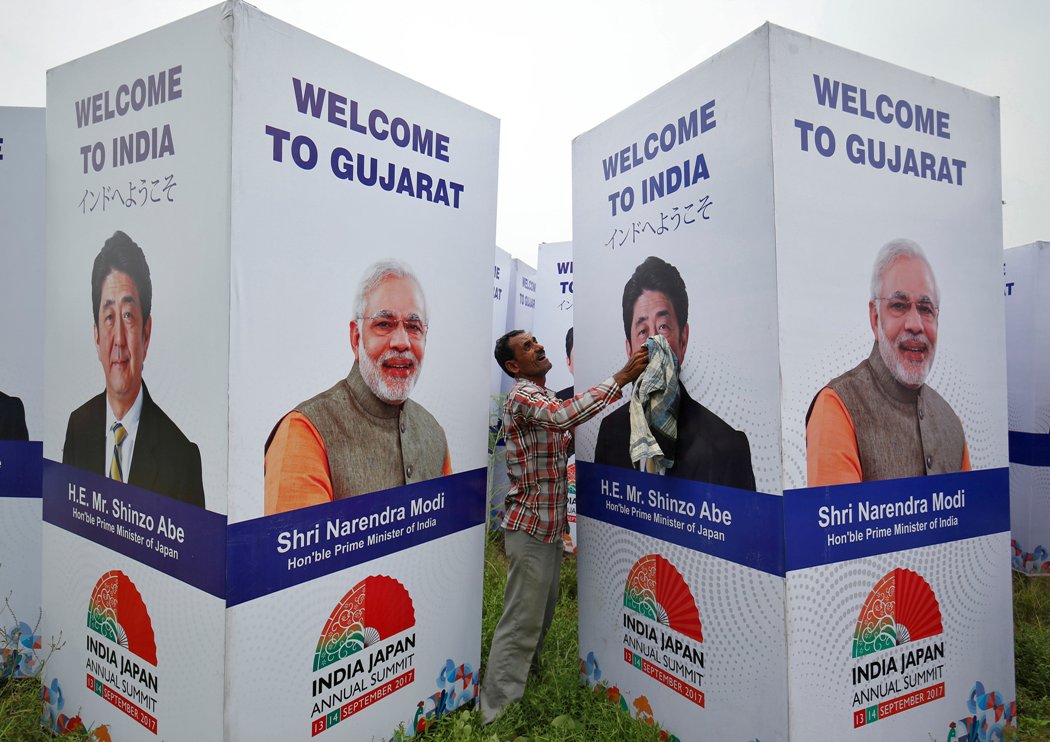 From September 13 to 14, Japanese Prime Minister Shinzo Abe will be on official visit to India—in Ahmedabad/Gandhinagar, Gujarat—upon the invitation of Prime Minister Shri Narendra Modi.
In this 4th annual summit between the two leaders, they will review the progress of their countries' "Special Strategic and Global Partnership" and set further directions in their cooperation.
***
In his landmark speech titled "Confluence of the Two Seas" in August 2007, Japanese PM Shinzo Abe, then on his first term, remarked that "the Pacific and the Indian Oceans are now bringing about a dynamic coupling as seas of freedom and of prosperity." Much water has flowed down the Ganges since then, and when Abe lands in India this week for the annual bilateral summit with his Indian counterpart, there is surely going to be a lot on the plate for the two leaders to mull over.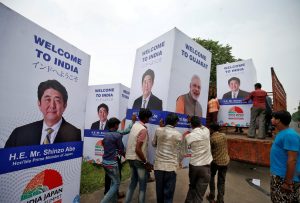 Abe's visit comes at a time when a series of factors are bringing Tokyo and New Delhi closer together in a manner like never before. Both countries face a deteriorating security environment. The recent "hydrogen-bomb" test by North Korea and its earlier test flight of a missile, which flew over the northern Japanese island of Hokkaido, have fuelled significant security concerns in Tokyo. Earlier, Abe had also re-jigged his Cabinet, though this was due to domestic political considerations.
Meanwhile, Beijing's aggressive moves in India's immediate neighborhood have worried observers in New Delhi. In the recent stand-off with China over Doklam in Bhutan, which is claimed by China, Japan threw its weight behind India when its ambassador to India remarked that "there should be no attempt to change the status quo on the ground by force." Though both China and India have since agreed to pull back troops from Doklam, tensions persist.
India's huge population and growing economy have caught the attention of Japan Inc., especially in the light of falling demand at home and its political tensions with China. The infrastructure sector has seen wide-ranging cooperation between the two countries. Japanese financial and technical knowhow are being used in signature projects like the Delhi Metro, the Delhi-Mumbai Industrial Corridor, and the Chennai-Bangalore Industrial Corridor. It is worth noting that the biggest chunk of Japan's Official Development Assistance has been coming to India since the fiscal year 2003-2004, and it had not shrunk even during the Fukushima disaster in Japan in 2011.
Meanwhile, India's growing ties with the United States have brought it closer to steadfast US allies, like Japan. The turnaround in the ties between the world's oldest democracy and the world's most populous democracy happened after the visit of then-US President Bill Clinton to India in 2000. Since then, Indo-US relations have moved at a very fast pace, especially after the signing of the US-India civilian nuclear deal.
In the meantime, India's relations with other US allies, like Australia, also seem to be improving. In fact, former Australian PM Tony Abbott was the first state guest of the Modi administration. Australia has also signed a civilian nuclear deal with India. Canberra has the world's largest explored uranium deposits, which is critical for the success of India's nuclear energy program. In the past, Australia had refused to sign a civilian nuclear deal with India unless the latter acceded to the Nuclear Non-Proliferation Treaty (NPT), but things have changed now.
There have also been many others areas of cooperation between India, Japan, Australia, and the US. These four countries launched the "Quadrilateral Initiative" in 2007, though it suffered a swift death because of concerns expressed by China, in a classic instance of throwing the baby out with the bathwater. These four countries had also pooled their efforts in the wake of the devastating Indian Ocean tsunami in December 2004.
In addition, Indian Prime Minister Narendra Modi and Japan's Abe seem to have struck a close friendship. Then, there is cross-party support for close ties with Japan cutting across the political spectrum in India. Though India-Japan relations started improving after the launch of the "Look-East Policy" under the Congress government, it was carried on under the BJP-led NDA government. In fact, it was BJP's Atal Behari Vajpayee who was the prime minister during the visit of then-PM Yoshiro Mori of Japan, when the relations made a comeback after the chill in the wake of India's nuclear tests of 1998. Similarly, in Japan, even with the frequent change of prime ministers (until December 2012), the bilateral relationship has not suffered.
Major Expectations During Abe's Visit
During this visit, Abe will lay the foundation for the construction of India's first high-speed rail corridor between Ahmedabad and Mumbai, a total game-changer for India, which has till now modelled its railways after the colonial British model. For Tokyo, it is a big step in its bid to export its Shinkansen technology, after losing out in Indonesia.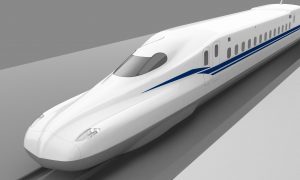 Meanwhile, in the light of the growing cooperation between India and Japan in the maritime arena, a maritime security pact could also be inked between the two countries. Recently, India, Japan, and the US participated in the Malabar 2017 naval exercises in an unmistakable show of strength earlier in July this year, wherein they brought in their biggest naval assets.
Following India's non-participation in Beijing's One-Belt One Road initiative, all eyes will be on the India-Japan Asia-Africa Growth Corridor, which will see New Delhi and Tokyo joining hands to develop infrastructure in Africa. Under Japan's "Partnership for Quality Infrastructure" initiative, Tokyo has been promoting "quality infrastructure investment."
Japan and India are also expected to discuss ways to push their joint bid (along with Germany and Brazil) to become permanent members of the United Nations Security Council. Recently, a civilian nuclear deal has come into force between Japan and India, which could spell big business for beleaguered Japanese conglomerates, like Toshiba. Finally, Japan's "Free and Open Indo-Pacific Strategy" is in perfect sync with India's "Act-East Policy."
Hence, a decade after his famous "Confluence of the Two Seas" speech, Abe's upcoming India visit could very well signal a new kizuna (bond) between the two countries in the light of the huge confluence in their interests.
Dr. Rupakjyoti Borah is with the Institute of South Asian Studies at the National University of Singapore. He has been an assistant professor of international relations at PDPU, India, and a visiting fellow at the University of Cambridge (UK) and at the Japan Institute of International Affairs (Tokyo). His latest book is The Elephant and the Samurai: Why Japan Can Trust India. The views expressed are personal. E-mail him at rupakj@gmail.com, or follow him on Twitter @rupakj.