2022's Top 25 on JAPAN Forward: Stories 10-6
Thank you for reading JAPAN Forward in 2022. Let's take a look at what other readers defined as Real Issues, Real Voices, and the Real Japan this year. This is the next five in 2022's top 25 on JAPAN Forward: 10-6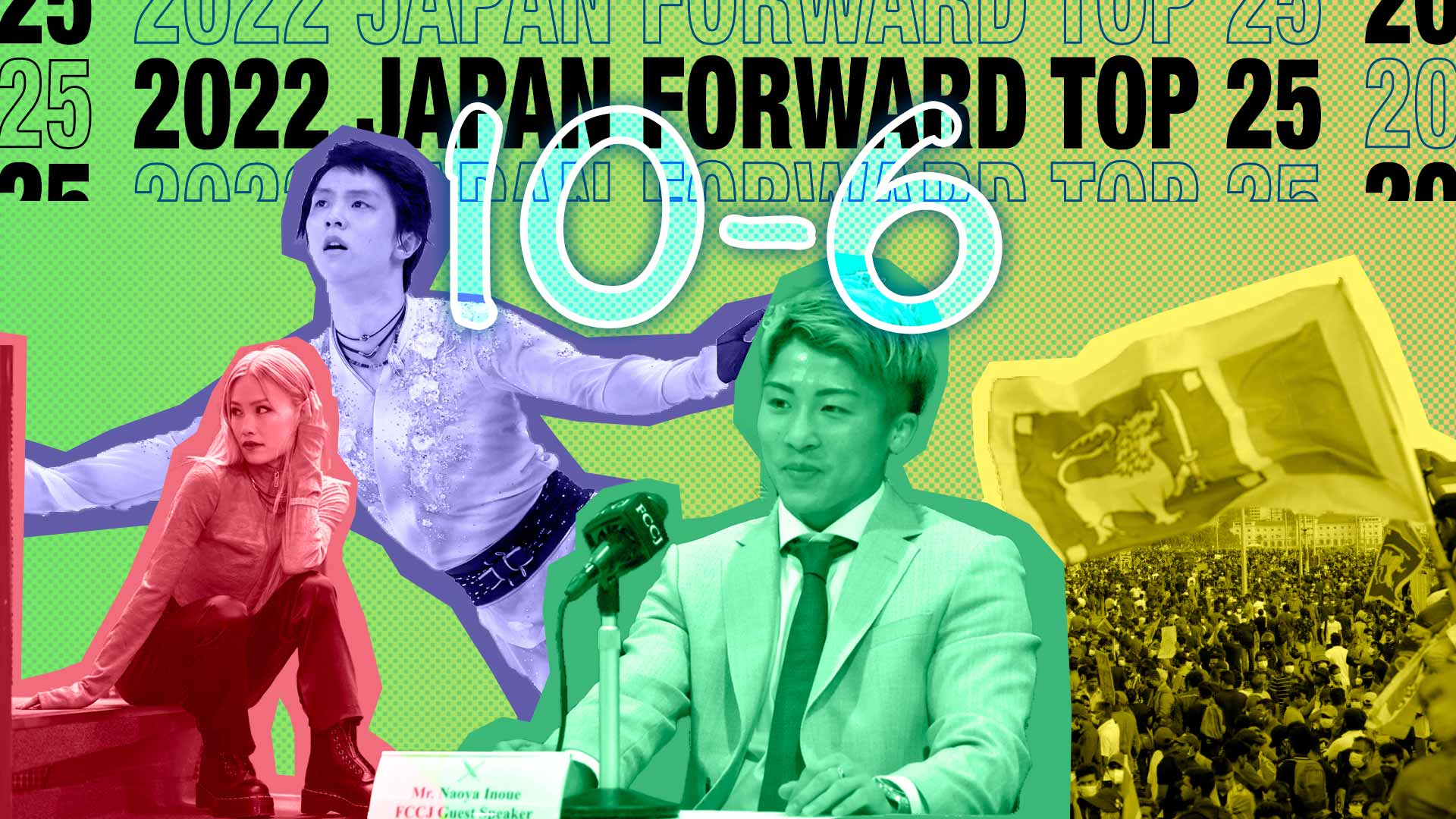 Thanks to you, our valued readers, JAPAN Forward reached new milestones in monthly and daily readerships in 2022. As the year comes to a close, we are delighted to invite you to read 2022's Top 25 on JAPAN Forward.
Millions of users around the world followed our breaking news coverage; got their sports and entertainment updates, made culture and lifestyle discoveries alongside our writers, and gained insights into political, security, economic, and historical issues courtesy of our contributing analysts.
From stories of sports heroics and historic moments, to the catastrophic natural disasters that put our lives into perspective, and most of all, keeping up to date on the world around, 2022's Top 25 on JAPAN Forward highlights the stories our readers defined as Real Issues, Real Voices, and the Real Japan in 2022.
Take a look to find out why your fellow readers clicked on these stories more than any others. And, once again, thanks for following JAPAN Forward!
This article highlights the fourth set of five, numbers 10 to 6 of the most popular articles of 2022.
25 - 21 | 20 - 16 | 15 - 11 | 10 - 6 | 5 - 1
10. [A Photographer's Notes] Shibuya Nights with the Nikon 85mm/1.8 Lens
By: Jason Halayko
The top three locations for the night time shoot to test my new equipment were a pink staircase, an old phone booth, and a spot with tall buildings in the background.
9. [ICE TIME] Yuzuru Hanyu's Performance in Beijing Increased His Legend
By: Jack Gallagher
"Hanyu showed us that he is not just a skater. He is a legend. What he tried to do was not just for himself, it's to push the boundary of figure skating forward." ― Benoit Richaud
8. 'The Monster of the Boxing Ring' Looks Toward Future Challenges
By: Ed Odeven
"As the No. 1-ranked [pound-for-pound] boxer, I'd like to have fights that the No. 1-ranked boxer deserves." — Naoya Inoue
7. INTERVIEW | Yuzuru Hanyu One-on-One: The New Pro's Aim is to 'Get Stronger!'
By: Marina Kubo
"How much better and stronger can I become from now on? I want to be stronger in terms of expression, technique, and physical strength."
6. Sri Lanka's Economic Crisis Threatens Indian Ocean Regional Security
Ignoring Sri Lanka's pleas for loan rescheduling, China offers aid that would increase the island nation's problems and Beijing's control of its strategic port.