4 Men Arrested in Shibuya Halloween Chaos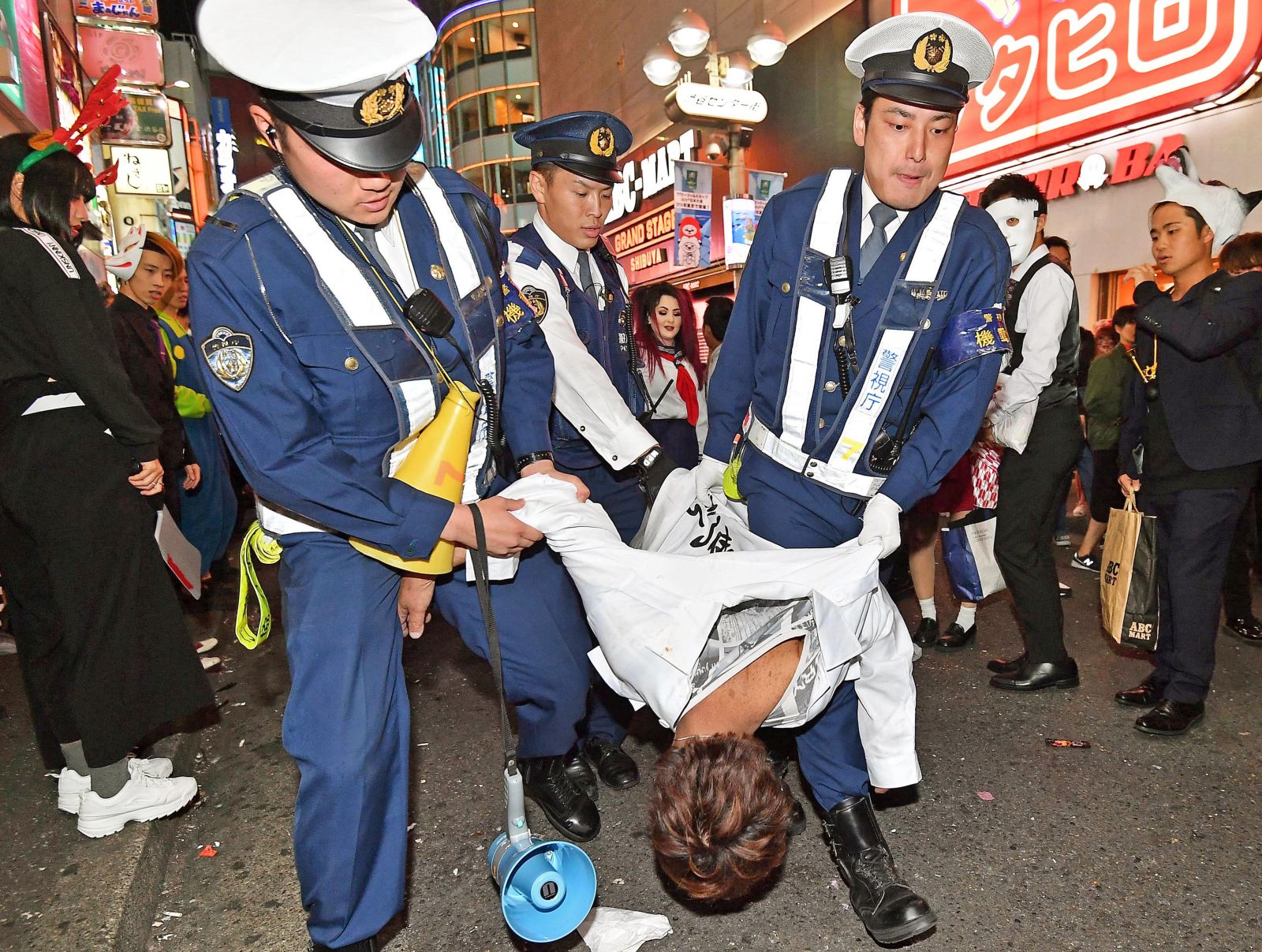 Video Credit: https://youtu.be/NJtr8gW45lo

The Shibuya Police Department on Wednesday, December 5, arrested four men allegedly connected to the raucous affair during a Halloween celebration, where a truck was overturned.
The suspects were narrowed down using footage from security cameras and videos taken by onlookers. Thousands of people were at the scene when the incident happened on October 28.
The men arrested were a company employee (age 20), a choreographer (age 27), an architect (age 22), and a hairdresser (age 20), who all admitted to the charges of collective damage to property.
Fifteen people were identified in the footage, but the four men in question were arrested because they were seen standing on the vehicle and damaging it.
The police are hearing the testimonies of 11 other suspects, some of whom are French, Belgian, and British. They are between 10 and 30 years old.
The police said they planned to refer these people to the prosecutor.
The four suspects reportedly said they did what what they "in the heat of the moment after drinking." They claimed they did not know each other.
The pre-Halloween revelry in Shibuya took an ugly turn at around 1 A.M. on October 28, after the customary costume parade which took to the streets of the neighborhood on the evening of the October 27. A man driving a small truck found himself engulfed by the merry Halloween crowd in the heart of Shibuya and onlookers climbed on the truck and eventually toppled the vehicle. The truck was partly damaged, but the driver fortunately had left the vehicle to seek assistance so was unhurt. He subsequently filed a damage report at the Shibuya Police Station.
The incident was a big issue in Japan, with general public sentiment indicated they didn't approve of the rowdy celebrations.
The outrage is not without good reason as far as Japan news is concerned. The 2018 Halloween saw 300,000 visitors, but also episodes of molestation, hidden cameras, and outbreaks of fights in the crowded Shibuya streets from the beginning of the weekend's celebrations until the early hours of the morning of November 1. According to figures from the Shibuya Police Department, 19 people were arrested under suspicion of sexual offenses, such as groping or voyeuristic pictures, from October 27 to November 1.
After hearing the opinions of both people living in the area and commuters through Shibuya Station, the Mayor of Shibuya Ward Ken Hasebe commented, "I want to devise new measures, and there are several possible ideas, such as using the Yoyogi Park starting next year or making [Halloween] a paid event."