4 Things to Look for at Tokyo Comic Con 2019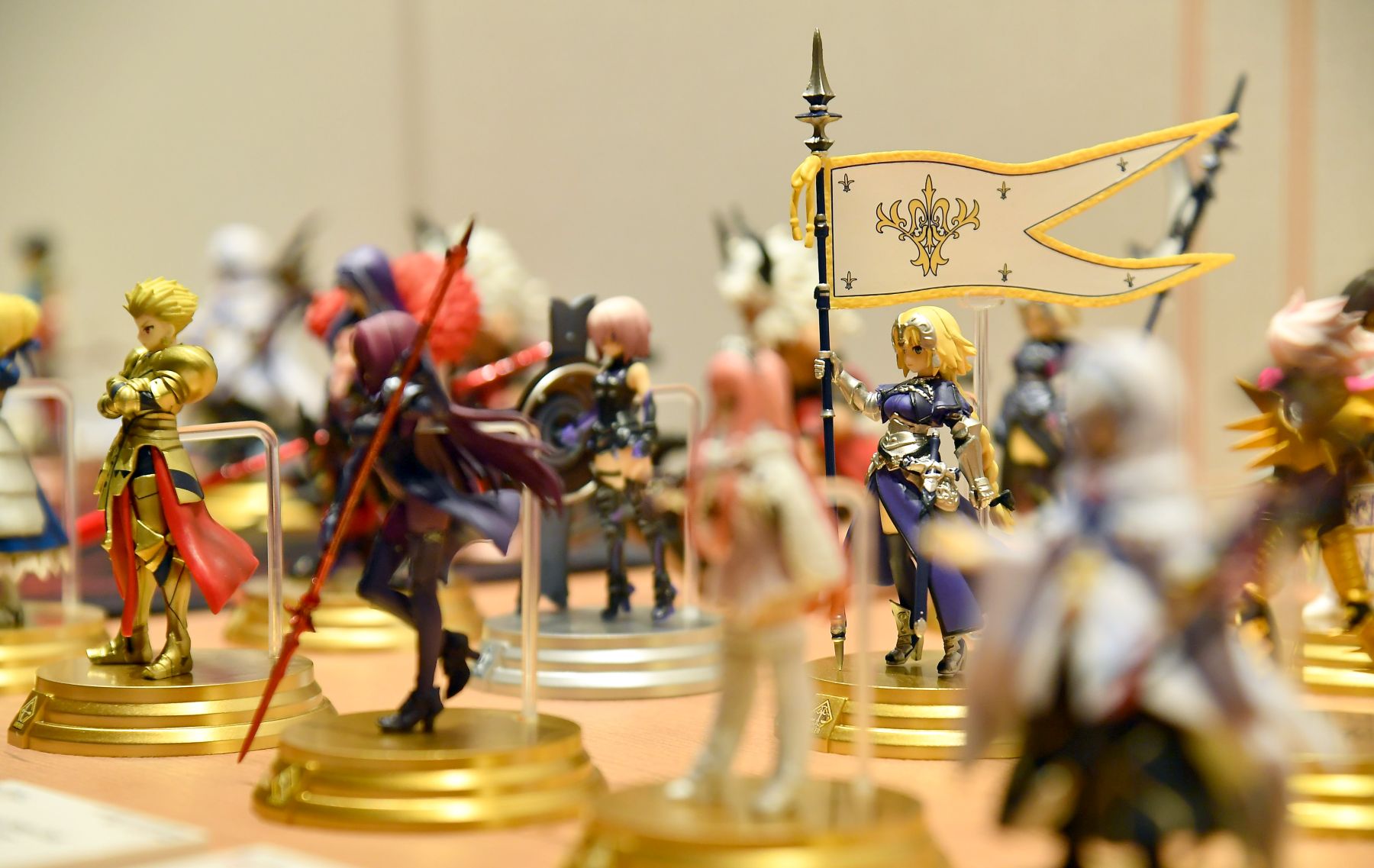 Fans of technology, manga, animé, and pop culture, do I have news for you: it's Comic Con time.
Tokyo Comic Con 2019 is coming to Makurari Messe in Chiba from November 22 to 24, bringing fans a feast of manga, animation, games, and movies.
Although never as bombastic as the big brother event, which draws 130,000 visitors every July in San Diego, California, the Tokyo convention is something you don't want to miss.
The event was started in 2016 by the late Stan Lee, creator of the Marvel Comics' Spiderman and Avengers series, and Steve Wozniak, one of the founders of Apple Inc.
In 2018, the event saw a record 63,146 visitors, continuing its growth trend and nearly double the number of people since the event started in 2016, with 32,010 visitors. In 2018, many also came to pay their respects at the memorial especially built for Stan Lee, who passed away only weeks before the Tokyo event.
Among the highlights of Comic Con 2019 is Tadanobu Asano, the Japanese actor who has starred in films like Thor and is the event ambassador. Actors Jude Law and Mark Ruffalo are scheduled to make VIP appearances, and there will be sign sessions with manga artists. One of the most popular sideshows is cosplay, which will even take the form of a fashion show.
JAPAN Forward has compiled this list of must-see's at Comic Con 2019:
VIP Appearances: Mark Ruffalo, Chris Hemsworth, Animé Cast
Like in 2018, the spectacular lineup of famous actors who will be in town to meet and greet their Japanese fans is something you wouldn't want to miss. Celebrities from some of the most famous franchises, such as Pirates of the Carabbean, the Avengers series, Harry Potter, and others will be there. The starting lineup of actors includes Orlando Bloom, Ruper Grint, Zachary Levi, Mark Ruffalo, Chris Hemsworth, Jude Law, Ian Somerhalder, and Daniel Logan.
For the most avid fans, there are photo and signing sessions, with tickets costing between ¥15,000 JPY and ¥28,000. Take note, though: sessions with the most popular stars are already sold out, so make sure you buy your tickets here soon to secure a spot [in other meet-and-greet's?].
For those who won't manage to get tickets for sessions, you can still check the stage events, where celebrities are expected to appear for interviews.
And it's not just the heartthrob actors either. For example, cast members of the exceptionally popular animé My Hero Academia are set to appear on stage on Saturday between 12:00 and 12:30 P.M. Keep your eyes on the Twitter page here for updates.
The Booths: Marvel, Star Wars, and More
The list of booths has been released, but we know very little about what visitors will be able to get their hands on at the actual event. What we do know is that there will be exclusive goods and merchandise from the most famous films and TV series.
Collectors or perhaps people in search of a Christmas present for a geeky friend might want to head out to Chiba to find out more.
Expect booths by the usual suspects. The Marvel pop-up store is always a highlight. Marvel is celebrating its 80th anniversary, and it's selling a specially-made holiday-ready advent calendar to boot.
Another highlight is a collectible figure of 1:6 scale, portraying Stan Lee in a spacesuit of the style shown in the massive blockbuster Guardians of the Galaxy, Volume 2. It was designed and manufactured in collaboration with Hot Toys.
Marvel fans can expect themed women's bags, venom-themed hoodies, and Hulk figurines that hold your glasses.
There will also be a Stars Wars booth, for which there's great anticipation, given that the last chapter of the saga is set to come out in late December 2019.
There will also be cinematic booths, those featuring props, by film companies such as Paramount Pictures, Sony Entertainment, and toy companies such as Funko, of which we got a sneak peek below.
東京コミコン2019
準備中の状況 pic.twitter.com/baGKAY6mLU

— TokyoComicCon 東京コミコン (@TokyoComicCon) November 20, 2019
If you've attended in the past, you will know that, in addition to the usual suspects, you should always expect the unexpected at Tokyo Comic Con.
Cosplay: Become Your Favorite Pop Culture Characters
Cosplayers often come to this sort of event. Tokyo Game Show, the mecca for video game lovers, is always flooded with people in cosplay, from the most famous to the most obscure. However, it is undeniable that many might not be into video games, and these cosplay costumes might not mean anything to some.
At Tokyo Comic Con, because of its link pop-culture, there will most certainly be cosplay characters which most people know: Spiderman, Hulk, Wonder Woman, and for those not into superheroes, characters from Star Wars and Harry Potter.
The stage events aimed at cosplayers reflect this. There will be a general championship and a fashion show, as well as an event specifically aimed at Marvel fans, Star Wars fans, and DC Cosplayers League 2019.
There is a full schedule, so make sure you get your superhero or favorite pop culture gear on. You will not be the only one!
Artist Alley: Meet Your Favorite Manga Artists
For those who are fans of animation and comics in many shapes and forms, there is much to look forward to at Tokyo Comic Con 2019.
A major highlight will be a special signing session by the illustrator of the manga Afro Samurai on Sunday, November 24, between 1:00 P.M. and 3:00 P.M.. The event is called "ARTFX Artist Series," and the artists will be drawing a special commemorative drawing for an item with the theme of Star Wars, which promises to be a major collector's item.
The Artist Alley will feature all the artists and illustrators. Visitors will be able to see and talk to the people behind their favorite animations and series.
Among the artists who collaborate with Marvel and DC Comics are Rick and Morty illustrator David Angelo Roman, Agnes Garbowska, and Emmy-nominated David Mack, famous for his work on the series Jessica Jones.
ADDITIONAL INFORMATION:
Tokyo Comic Con 2019
When: November 22, Friday, to November 24, Sunday
Where: Makuhari Messe, Annex, Hall 9,10, 11, Chiba
Opening Times:
Friday: Media 9 A.M. to 12 P.M.; public 12 P.M. to 8:00 P.M.
Saturday: 10 A.M. to 8 P.M.
Sunday: 10 A.M. to 6 P.M.
Admission:
Adults: ¥3,200 JPY on Friday and Sunday, ¥3,500 JPY on Saturday
High School Students and Below: ¥2,200 JPY
Tickets: For ticket sales and information, follow this link.
Updates: (with possible guest information): Available at this link.
Twitter: Find at this link.
Access: Additional information on access in English can be found at this link.
Information about the event can also be found here.
Author: Arielle Busetto