Tips to Play and Win at Esports: Eating Candies
How much glucose is helpful before a competition and when should you take it to improve brain function? A new study takes on the challenge of finding out.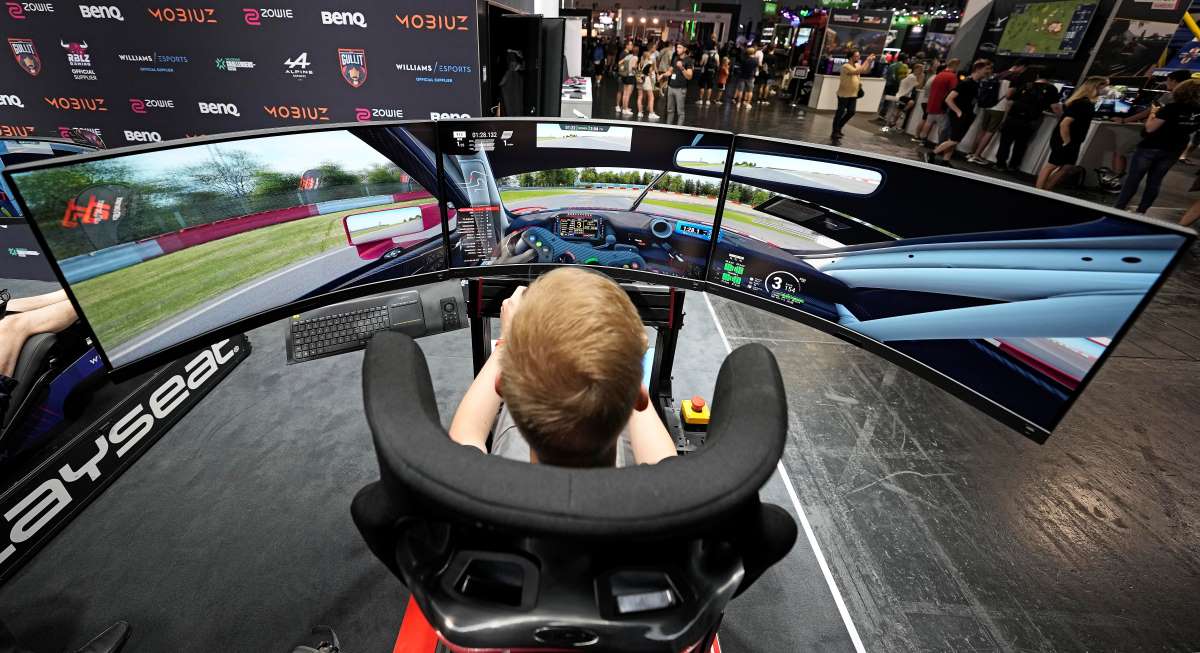 Many parents certainly become irritated when they see their kids playing videogames while eating. However, playing a videogame and eating may be a perfect combination for improving one's winning record in esports. This is according to new data provided by a research team led by Dr Ryosuke Furukado, assistant professor of Nishinippon Institute of Technology.
The study shows that intake of glucose contained in candies can help human brains stay relaxed and concentrate at the same time. Their paper, "Effects of glucose Ramune candy ingestion on concentration during esports play and cognitive function," is published in the Journal of Digital Life, a multidisciplinary, peer-reviewed, open access, online journal based in Japan.


Lucrative, Popular
Various genres of videogames have become recognized as esports. Fighting games like the "Street Fighter" series have a long history in esports competitions. In the videogame scene of MOVA (Multiplayer Online Battle Arena) and Shooters, a number of professional teams have been established and are attracting numerous fans all over the world.
Newzoo International BV, a Dutch market research company, forecasts that global annual revenue of esports will grow to $1.6 billion USD in 2024.
Esports is also becoming increasingly popular in Japan, the birthplace for many famous videogame companies. In August, Kawano, a Japanese esports player, won the title of Evolution Championship Series (known as Evo) held in Las Vegas, Nevada, for the game, "Street Fighter V: Championship Edition." Next, Evo Japan will take place in Tokyo Big Sight, Tokyo, Japan on March 31-April 2, 2023.


New Research Field
For academia, the growing popularity and market size of esports means that a new research field is emerging. The relationship between cognitive ability and videogames is a favored theme for some scientists. For example, researchers in the United States have studied the effects of energy drink consumption on attention and reaction time while playing sports.
Dr Furukado, along with Dr Goichi Hagiwara at Kyusyu Sangyo University and Dr Hiroyuki Inagaki at Morinaga & Co Ltd, a major Japanese confectionery company, studied the effect of glucose ingestion on cognitive function. They also analyzed brain activity to understand the relationship between intake of glucose and brain condition while playing videogames.


Glucose Impact Study
In their study, 20 male university students were divided into two groups. One of them ate Ramune candies which contain about 26 grams of glucose per serving. Another group had placebo candies which were indistinguishable in appearance and flavor from Ramune candies, but did not contain glucose.
Both groups were instructed to play a racing game, "Gran Turismo Sport," for 25 minutes. Then the race time was measured.
Before and after the gameplay, participants performed two types of trail making tests (TMT), which were designed to gauge cognitive abilities. Participants wore electroencephalograms (EEGs) throughout the process to record brain waves.
As a result of the study, in one type of TMT, the performance time of the Ramune candy group improved significantly after the gameplay compared to the placebo group. The research team analyzed in their report: "Glucose ingestion may be effective in improving information processing speed and sustained attention, among other cognitive functions."

As for participants' brain waves, the research team measured:
alpha waves (8-10 Hz),
sensorimotor rhythm waves (SMR waves, 10-11.75 Hz), and
beta waves (13-29.75 Hz).
Alpha waves indicate relaxation, while Beta waves tend to be extracted during concentration with open eyes. SMR waves are a frequency range of brain waves that appear during psychological states of relaxation and concentration.


Finding the Time of Peak Performance
There were no significant differences between the Ramune candy group and the placebo group in terms of participants' brain waves at 10 and 20 minutes after the ingestion. While measuring response times in the racing game, however, significant differences were found between the two groups.
During the measurement interval, which was from 25 minutes to about 28 minutes after ingestion, the alpha and SMR waves were significantly higher in the Ramune candy group than in the placebo group.
SMR waves were said to be observed when people were feeling a sense of flow or getting in the zone, a condition in which they are well immersed in tasks or sports. Thus, this is the interval of time during which participants may be better prepared for playing esports.


Analyzing the Results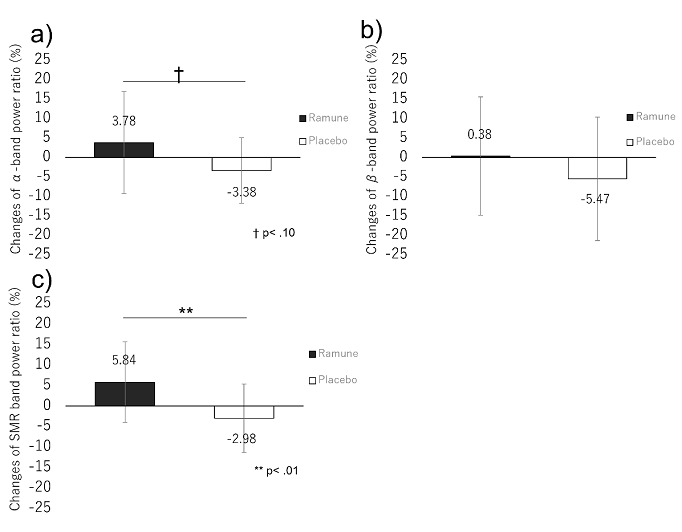 According to the research team, the results suggest that glucose ingestion effectively maintains a relaxed yet focused state during cognitively demanding gameplay. The team also points out that the amount of glucose ingested by the Ramune candy group may have a good effect on brain condition because it is almost equal to the appropriate amount for optimal brain function (25 grams), as derived from an earlier study.
On the other hand, the team acknowledged that the results of TMT could have been improved by the gameplay experience itself, not only by the intake of glucose. That the study did not consider the difference of game skill levels among participants was also noted.
At the same time, their analysis indicated that effects of glucose ingestion in cognitively demanding tasks such as study and work could be a good topic for examination in future studies.


This article was first published by The Journal of Digital Life. You can read the article in Japanese at this link.


RELATED:
Author : Taketoshi Noma