A Guide to 15 of Japan's Unique Kit Kat Flavours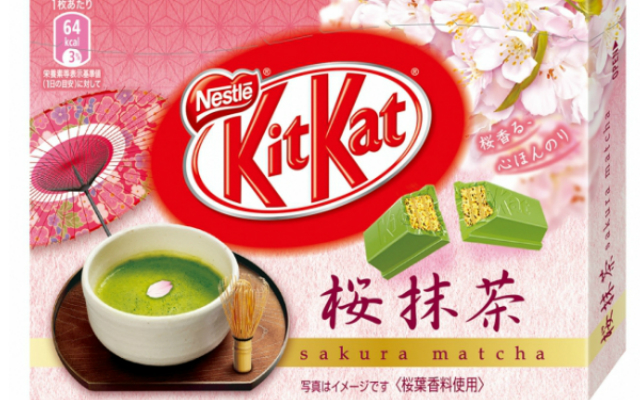 Source: PR Times
Japanese Style Flavour Kit Kats
Aside from the usual milk and dark chocolate that you can pick up in most countries, even in Japanese supermarkets you can pick up interesting and unique Kit Kat flavours, often inspired by traditional Japanese ingredients.
Green Tea (Matcha)
Source: PR Times
Possibly one of the most popular Japanese souvenirs is this bright green and slightly bitter treat.
Cherry Blossom (Sakura)
Only found during spring, this Kit Kat celebrates Japan's favourite season. They come back every year in a slightly different incarnation. Let's see what they come up with next year!
Sakura Matcha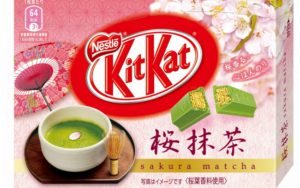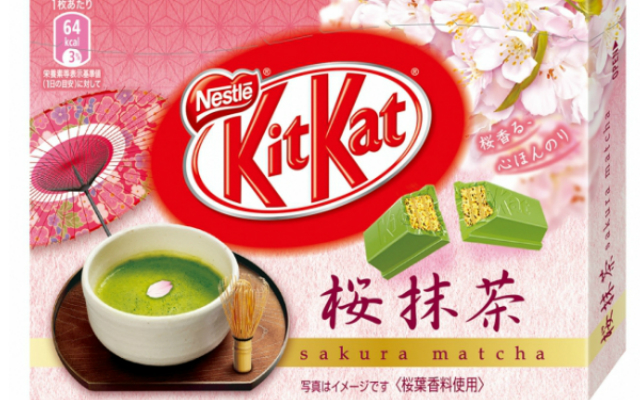 Source: PR Times
Combine the above flavours and surely you've got the most Japanese Kit Kat souvenir possible. This elusive snack can only be found in select Japanese airports.
Sake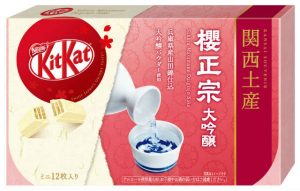 A chocolate bar that tastes like Japan's most famous alcohol for daring Kit Kat lovers.
Hokkaido Melon with Mascarpone Cheese
A creamy and sweet variation which takes cues from the specialties of Japan's northernmost prefecture, this one can also only be found in select airports.
Regional Specialty Kit Kats
Japan has a particularly strong souvenir culture when it comes to food. Souvenirs known as 'omiyage' are sold everywhere, boxes of delicious treats that you can only buy in that area. If you go on a trip and don't bring back omiyage for your friends, family and co-workers… well… you may be persona non grata for a while.
Most of these Kit Kats can only be picked up in certain areas of Japan and are sure to thrill your friends (if you haven't finished off the box before you get back).
Mini Strawberry Cheesecake (Mt Fuji)
View this post on Instagram
This can be found in souvenir shops all over Japan and is notable for its omiyage-friendly Mt. Fuji shaped box.
Tokyo Banana (Tokyo)
Tokyo's most in-demand omiyage is Tokyo Banana, sweets flavoured and shaped like its eponymous fruit. This chocolate bar brings together two great Japanese souvenirs.
The rest of the article can be viewed on our partner's website, grape Japan at "A Guide to 15 of Japan's Unique Kit Kat Flavours."