A Look Back to Take TOKYO FORWARD
TOKYO FORWARD is updating the Japanese capital with innovative solutions for urban challenges based on its Olympic legacy. At SusHi Tech Square to November 19.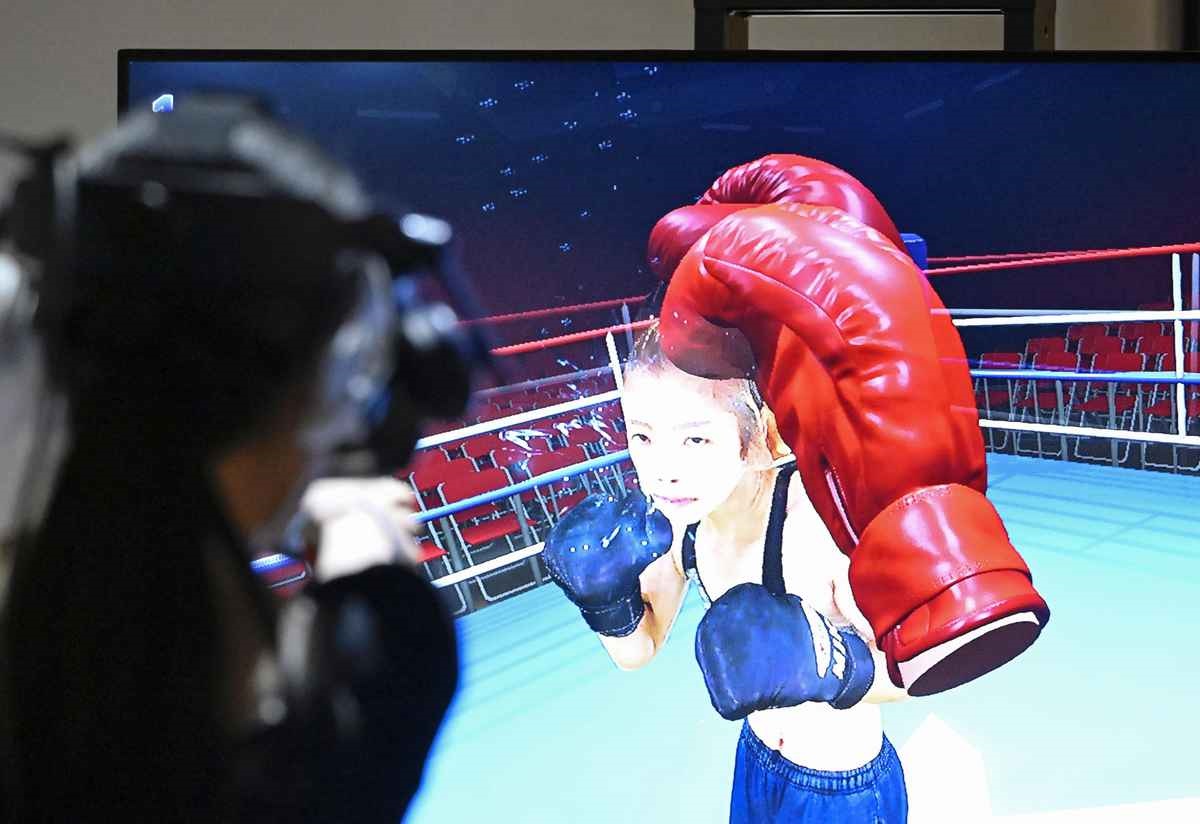 Japan is emerging from the COVID-19 pandemic which postponed the Tokyo 2020 Olympic and Paralympic Games by a year and hampered the event by reduced spectator attendance. Meanwhile, Governor Yuriko Koike has been looking to leverage the Olympic legacy as a springboard for future Tokyo sports tournaments. Two examples are the 2025 World Athletics Championships and the 2025 Deaflympics.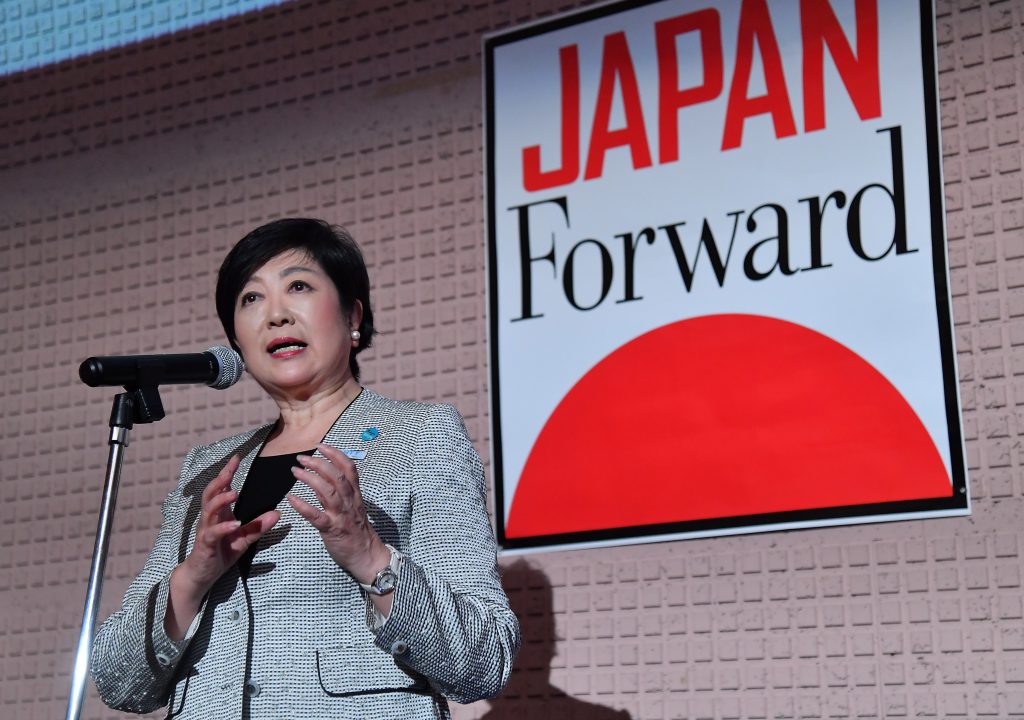 Governor Koike is holding a TOKYO FORWARD event from August 30 to November 19 this year. "Will my body turn into mind?" will guide thematic exhibits to help contemplate the image of the human body and mind, and thus sports. It's all taking place at a "square" at the former site where the old Tokyo Metropolitan Government complex once stood ー a stone's throw away from Tokyo Station train terminal, the Imperial Palace, and Hibiya Park.
Interactive Exhibits and Opportunities
There are display corners, alongside Olympic "sport" items like CyberBoccia Lite. Plus, there are devices allowing "competitors" to partake in VR-supported boxing spar sessions with virtual Olympic-level athletes.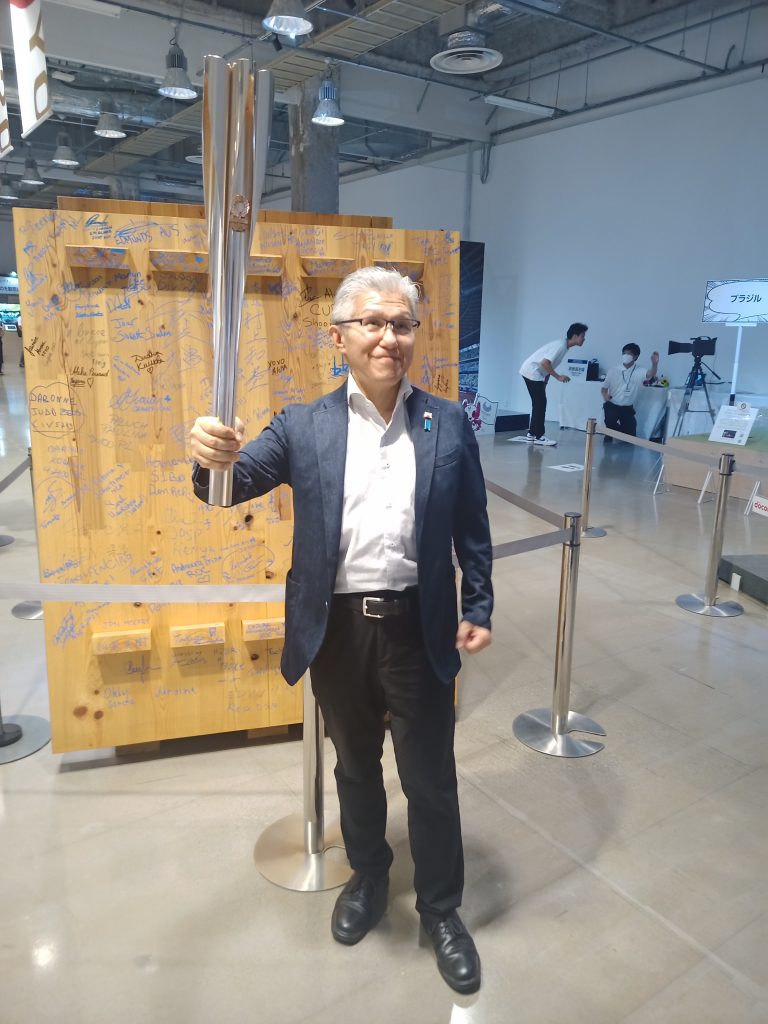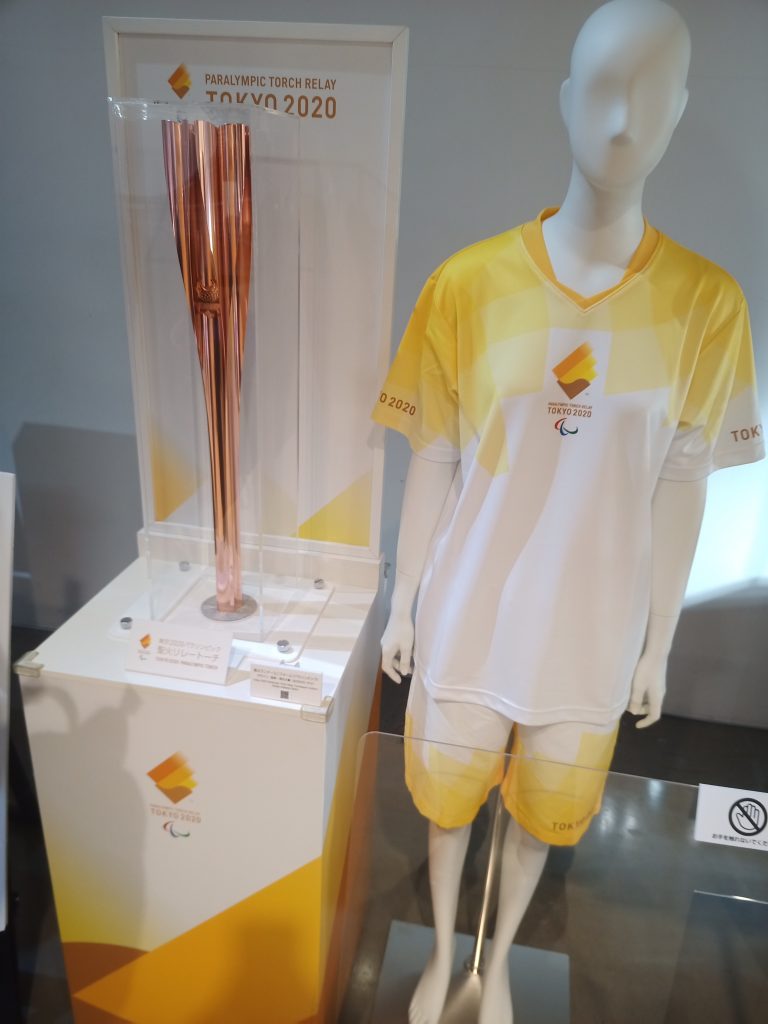 These are available to most players, regardless of physical condition. Interaction is enabled with robots as well as with Art Communicators standing ready to explain from Art/Tech angles.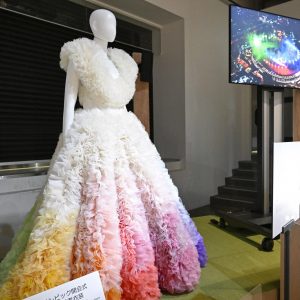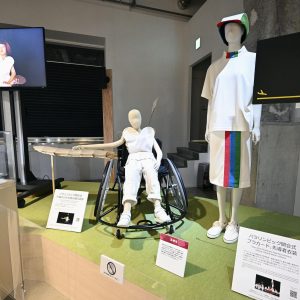 Named SusHi Tech Square, the facility is a building focused on Sustainable High Tech in Tokyo, hence the moniker for this site. Its mission is "presenting innovative solutions for modern urban challenges."
For now, this phase I of SusHi Tech Tokyo is unrelated to the famous Japanese Edomae dish, although a hi-tech sushi corner is apparently being mulled for opening in the near future...
What SusHi Tech's All About
SusHi Tech Square is conveniently located near the Ginza shopping area and most of the major subway lines, in addition to being adjacent to several entrances to JR Yurakucho Station.
This exhibition picks up key innovations from the 2020 Olympics to kick off a series of exhibitions and events leading to the Tokyo SusHi Tech 2024.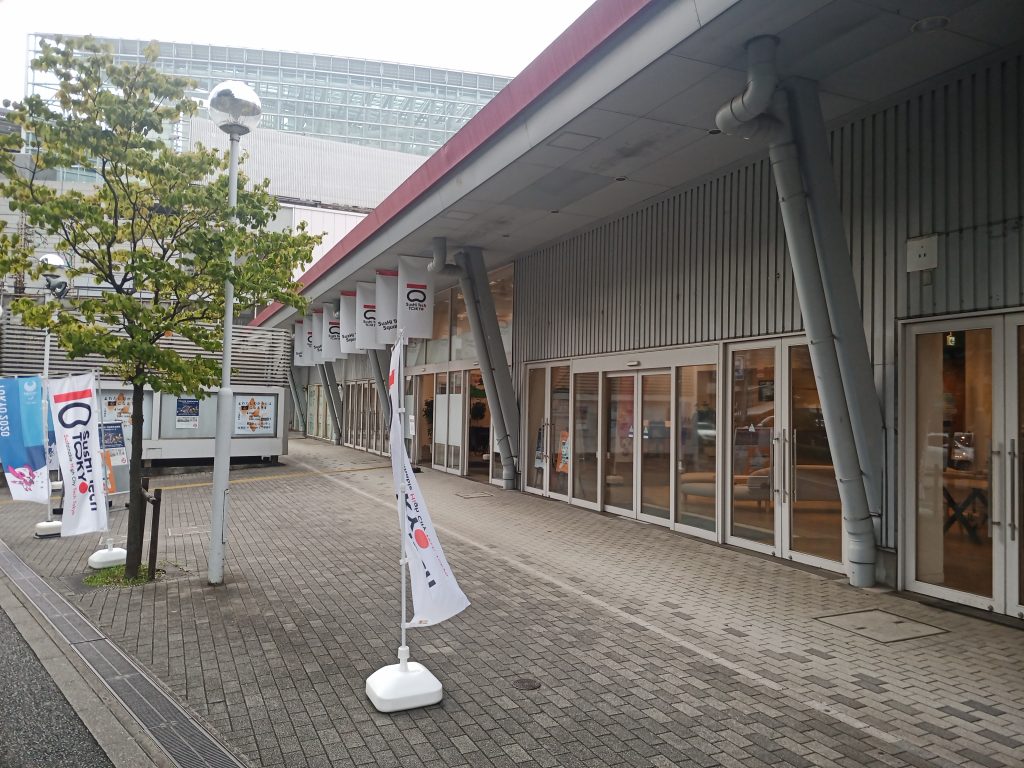 Visitors scrutinizing the venue can find four zones covering Machinery, Virtual, Society, and Ecosystem. Each of these zones seeks to consider the body from artistic and technological perspectives. Support for the zones is provided by creative artists, Waseda and Nagoya City University academics, plus frontline researchers from premier science and technology institutions (e.g., Metropolitan Industrial Technology Research Institute) found within Tokyo.
Tokyo is striving to cut carbon emissions by ridding the city of new gasoline-powered passenger cars by 2030. Meanwhile, it is setting up a Data Highway, goals in line with Sustainable Development Goals set forth under TOKYO FORWARD.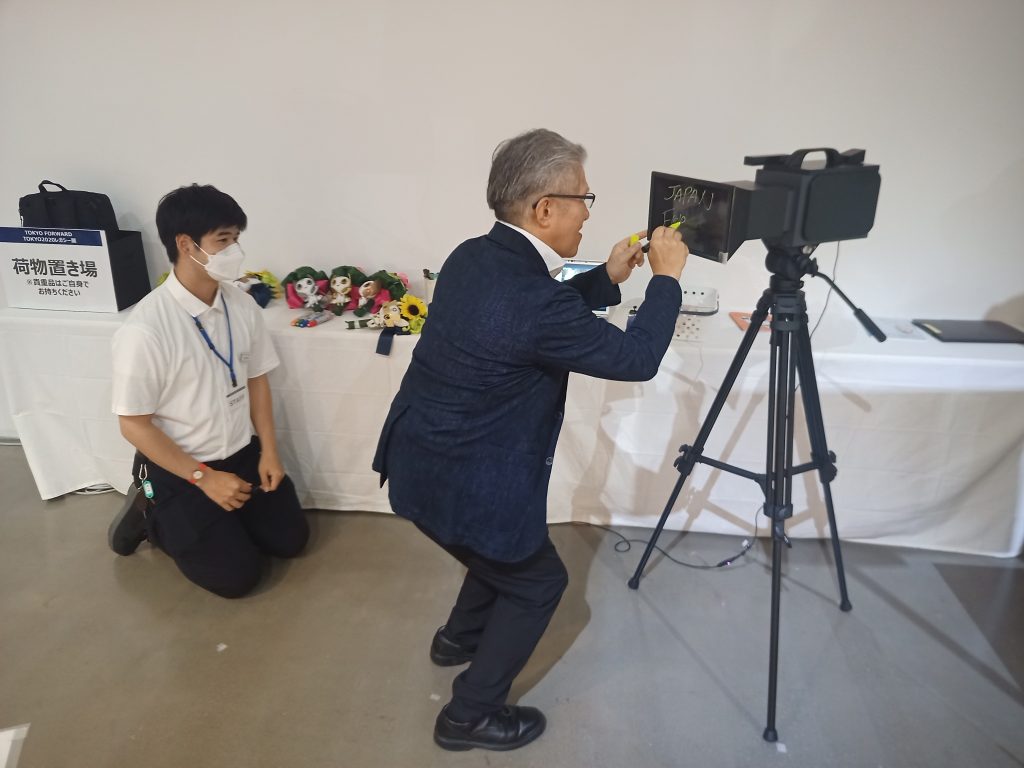 Visit and Explore
Those goals also include altering legacy facilities into places where major competitions can be hosted at international and domestic levels. In other words, turning Tokyo into an urban "field" that every sports-minded person will be able to utilize.
SusHi Tech Square is near the heart of the city. Several decades ago, the rest of the erstwhile Tokyo Metropolitan government complex, which sat across the Japan Railways tracks, was transformed into the Tokyo International Forum convention and concert center. (That followed the removal of the Metropolitan Government to the west in Shinjuku.)
This exciting area is now gearing up to include an innovation center and co-working space, which is said to be on the drawing board. It's worth checking out.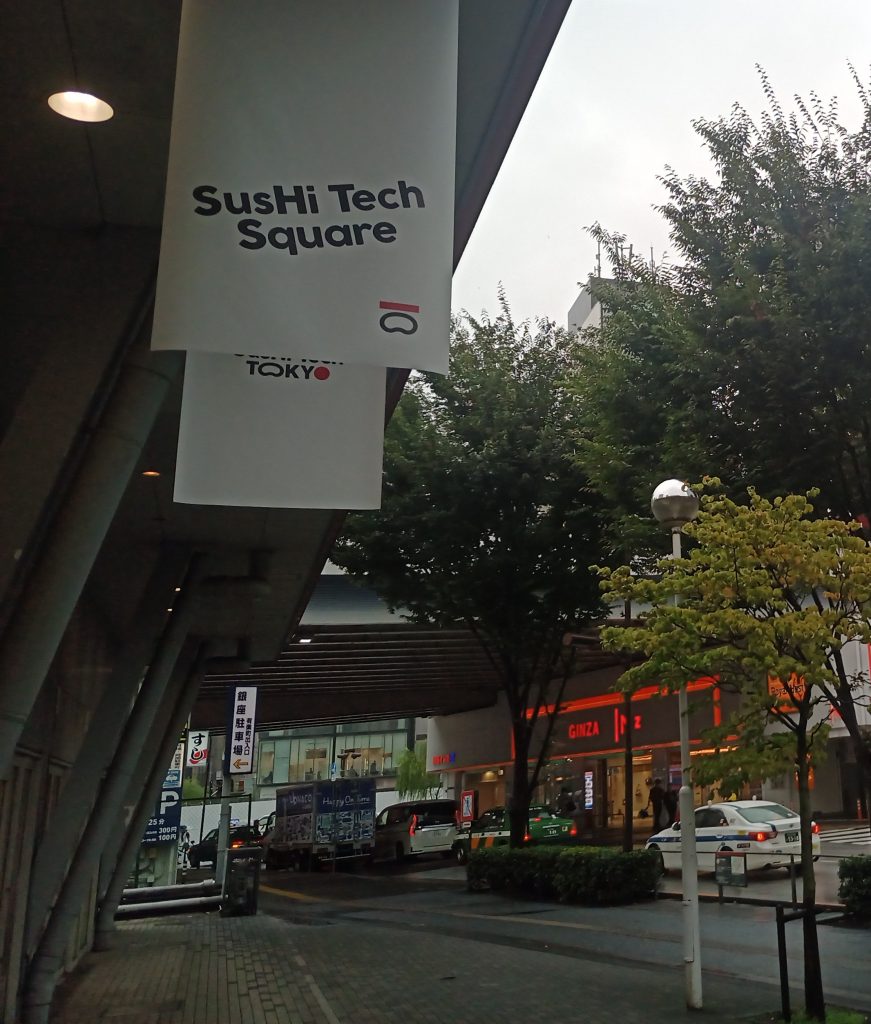 What: TOKYO FORWARD
Where: SusHi Tech Square: 3-8-3 Marunouchi, Chiyoda-ku, Tokyo, (the former Tokyo Sports Square)
When: August 30 to November 19, 2023
Hours: Tuesday through Friday, 11 AM-9 PM, Saturdays and Holidays: 10 AM-7 PM
Mondays: Closed
Entry fee: Free (all ages)
Access: Yurakucho Station: 1 minute walk from Kyobashi Exit (JR Yamanote, Keihin Tohoku Line, immediately outside Exit D9 of Tokyo Metro Yurakucho Line Yurakucho Station
Ginza-Itchome Station Exit 1 (Tokyo Metro Yurakucho Line) 3 minute walk
※The red-roofed building is located across the street from the Tokyo Kotsu Kaikan building
Additional information is available on the Tokyo Metropolitan Government's website featuring Sushi Tech Square.
RELATED:
Author: SA Pomeroy
Mr Pomeroy is a Texan who has been working in Tokyo for the vernacular press since 1989. He has also contributed to the Japanese-language "Global Keizai" magazine and Oriental Economist's "Bio Business Explained" book.