Yuriko Koike: How Tokyo is Building Urban Resilience
Creating urban resilience to climate change is urgent, explains Tokyo Governor Yuriko Koike, and the challenges provide opportunities for cities and startups.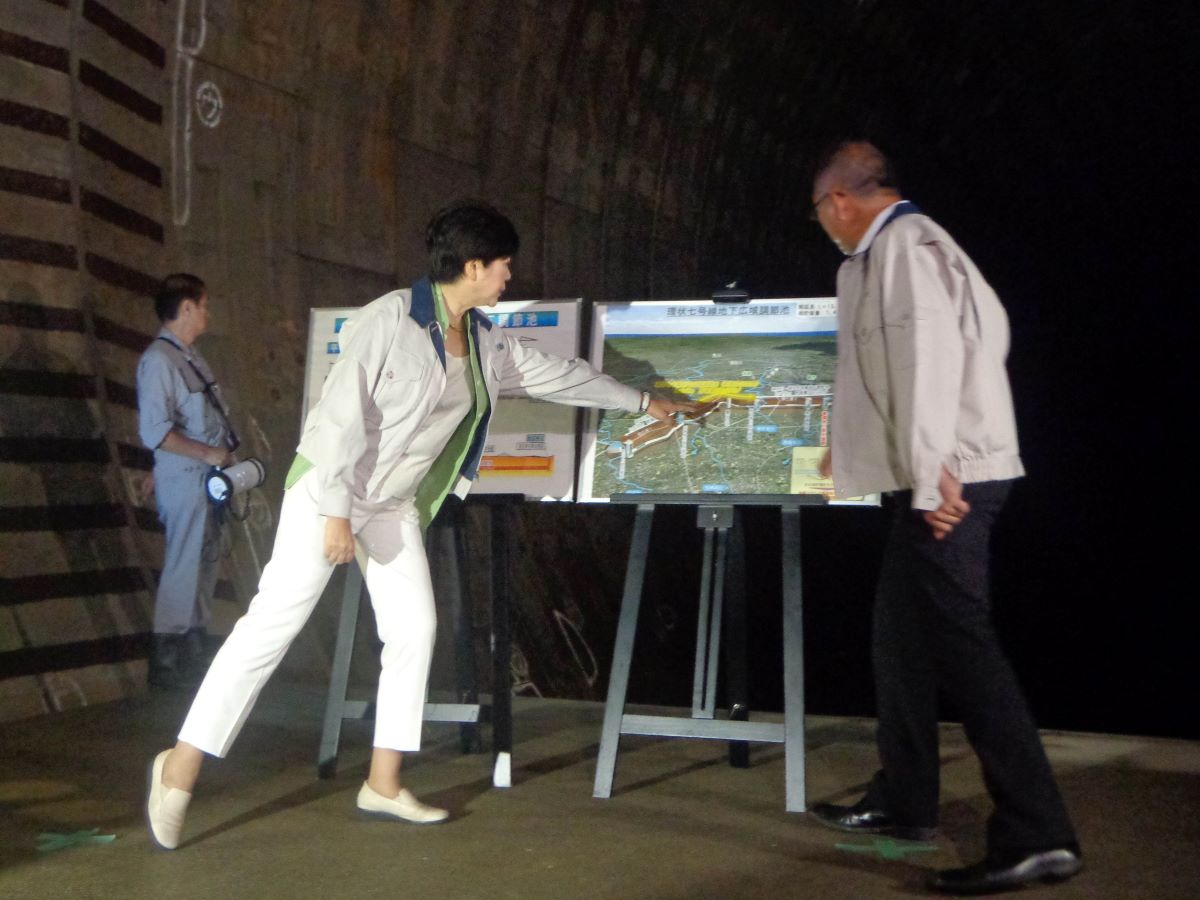 Tokyo Governor Yuriko Koike is very comfortable just about anywhere she goes. But after returning from India earlier in July, she noted the challenge this summer's heat presents for her city.
In an article for The Sankei Shimbun and JAPAN Forward, Governor Koike shares key lessons from her city's approach to climate change and disaster preparedness as though she's in a war room. And perhaps she is. She is responsible for the well-being of more than 14 million Tokyo citizens. That is larger than the population of many countries in the world.
What are her priorities and how does she carry on? Governor Koike herself explains in the following report.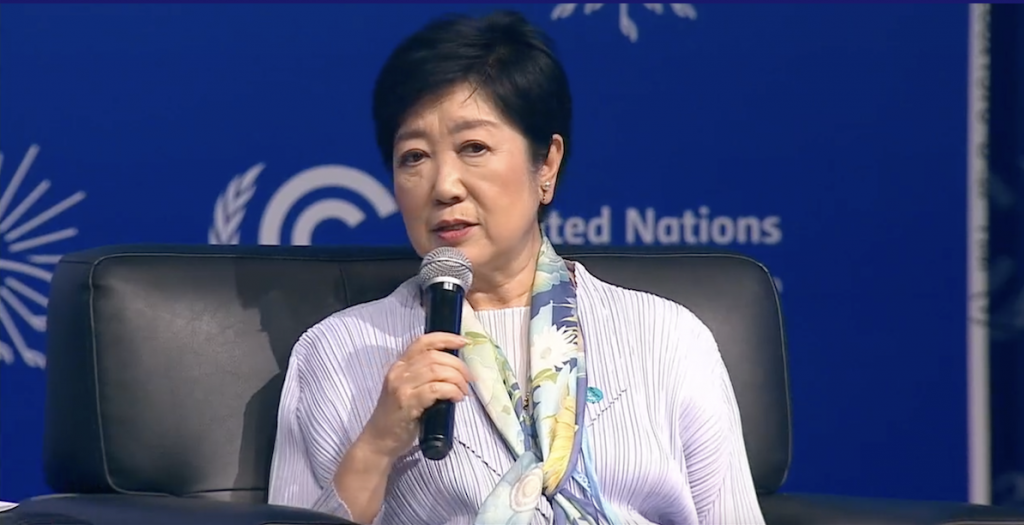 Into Uncharted Territory
"Japan is even hotter than India." That was the first thought that ran through my mind when I returned from Ahmedabad in the Indian state of Gujarat.
As predicted, the Japanese summer this year in 2023 is proving to be more severe than in previous years. In the summer of 2022, Japan recorded its second-highest average temperature since 1898. It resulted in a staggering 63,000 reported cases of heatstroke from June to August. Given the intensity of this year's heat, we must exercise extreme caution.
On July 12, Hachioji, Tokyo, recorded the country's highest temperature at 39.1°C (102.4°F). The Japan Meteorological Agency's one-month forecast, released on July 20, the temperature in the latter half of the week of July 23 is expected to be considerably higher than the average for this time of year. It's becoming evident that climate change has pushed us into uncharted territory.
In July, the U20 Mayors' Summit convened in Ahmedabad, bringing together mayors from major cities worldwide. Often referred to as the urban equivalent of the G20 summit, the "U" here stands for "Urban."
Major cities including New York, London, and Paris made up the participants. The communiqué covered various issues, including advocating for a peaceful resolution to the Ukraine conflict, Tokyo's call for decarbonization, and the promotion of disaster resilience. It was endorsed by 105 cities.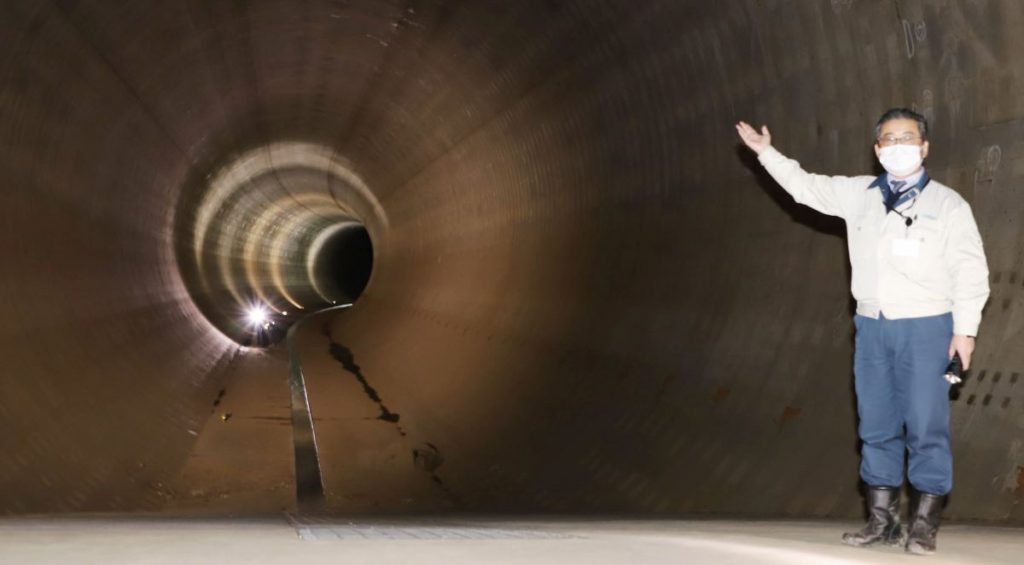 Water Security
During the session on water security, Tokyo's experiences and expertise received significant attention. We shared our efforts to enhance river water quality, using innovative purification tanks and wastewater treatment at twice the depth of conventional methods to maximize land use efficiency. Additionally, we presented a mechanism to create swirls in rainwater during adverse weather to divert debris away from rivers and toward water reclamation facilities.
To bolster flood control, Tokyo introduced underground retention basins, designed to temporarily store floodwater and prevent river overflow. Presently, the construction of Japan's largest underground retention basin, capable of holding 1.4 million cubic meters (369.8 million US gallons) of water, is underway. This basin is poised to handle intense rainfall — up to 100 millimeters per hour.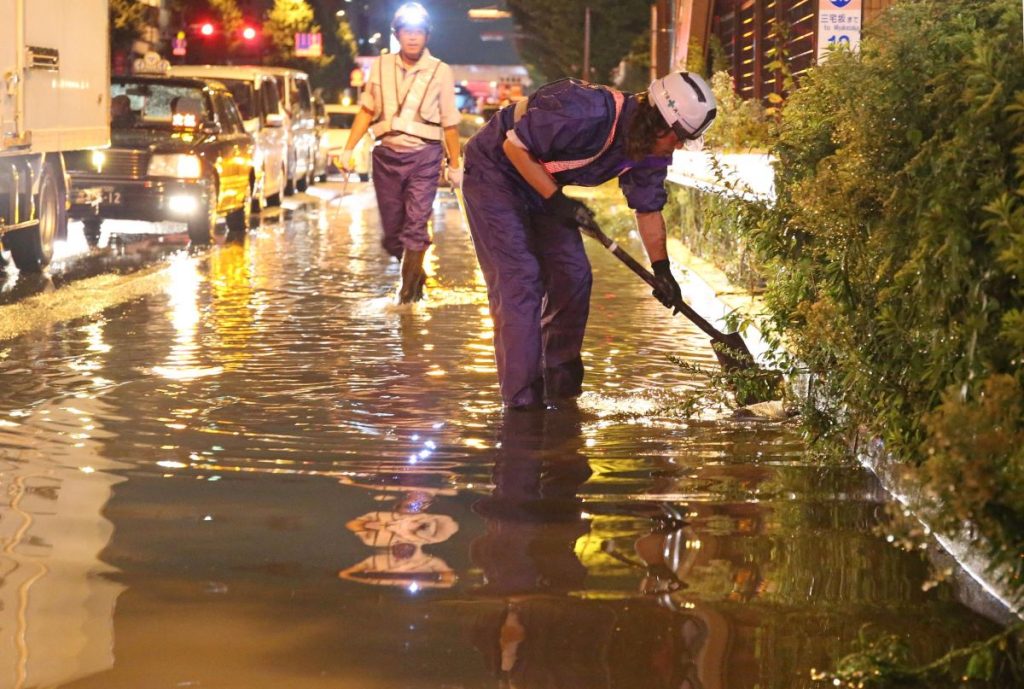 Developing Resilience Against Climate Change and Disasters
To mark the 100th anniversary of the Great Kanto Earthquake, Tokyo has made substantial investments to strengthen disaster preparedness. The TOKYO Resilience Project, initiated in December 2022 with a budget of ¥15 trillion JPY (about $106 billion USD), recently released an interim report on July 14. The report primarily focuses on developing resilient river management strategies to tackle the increasing wind and water-related disasters caused by climate change.
The project's primary objectives include reinforcing flood control measures for small and medium-sized rivers, as well as enhancing high tide defenses for lowland rivers. Extending retention basins all the way to the sea ensures their effectiveness during prolonged heavy rainfall events like linear rainbands.
Notably, the project includes a grand initiative to construct an additional underground river channel to redirect urban water flow. Additionally, location-specific strategies such as higher seawalls, super levees, and enhanced water gates are under consideration.
According to the 2023 Intergovernmental Panel on Climate Change (IPCC) Sixth Assessment Report, the world's average temperature increased by 1.1°C (33.98°F) from 2011 to 2020 compared to pre-industrial levels. The report warns that the global temperature could surpass the 1.5°C (34.7°F) threshold during the 21st century if current trends persist. Addressing climate change and natural disasters is a shared challenge for cities. And the actions taken by cities, which are on the frontline of this issue, will determine the future.
SusHI Tech Tokyo: Tackling Challenges with Startups
In the face of these social challenges, a promising avenue for solutions lies in the potential of young startups.
During my visit to India, I had the opportunity to explore the technology business incubator located within the Gandhinagar campus of the prestigious Indian Institute of Technology.
This incubator provides support to students and graduates for launching businesses. It also gets them connected with external investors for further growth. Nurturing IT talent is another focus of the organization. There, I encountered students brimming with enthusiasm and hope for the future, which left a profound impact on me.
In May 2024, Tokyo will host the Sustainable High City Tech Tokyo (SusHI Tech Tokyo). This will be a massive gathering of startups, city leaders, and innovative companies from around the world. The Indian Institutes of Technology are also expected to participate. The goal of this event is to collaboratively address and find solutions for common urban challenges.
Adaptability in the Art of War
As wisely stated in Sun Tzu's The Art of War, "The military has no constant form, just as water has no constant shape." This emphasizes the importance of adaptability, where armies need to continuously adjust their formations and strategies on the battlefield according to the changing circumstances. In the same way, we must embrace flexibility to overcome the challenges of our ever-changing times.
RELATED:
(Read the article in Japanese.)
Author: Yuriko Koike
Yuriko Koike is the Governor of Tokyo, Japan's capital city, often ranked the largest in the world with more than 14 million residents in the city's metropolitan jursidiction as of October 2020.