A New Manga by John Tarachine Shows Anyone Can Start Over ー Even at 65
John Tarachine takes human potential in a heartwarming new manga about finding your place in life with new challenges and happiness at any age.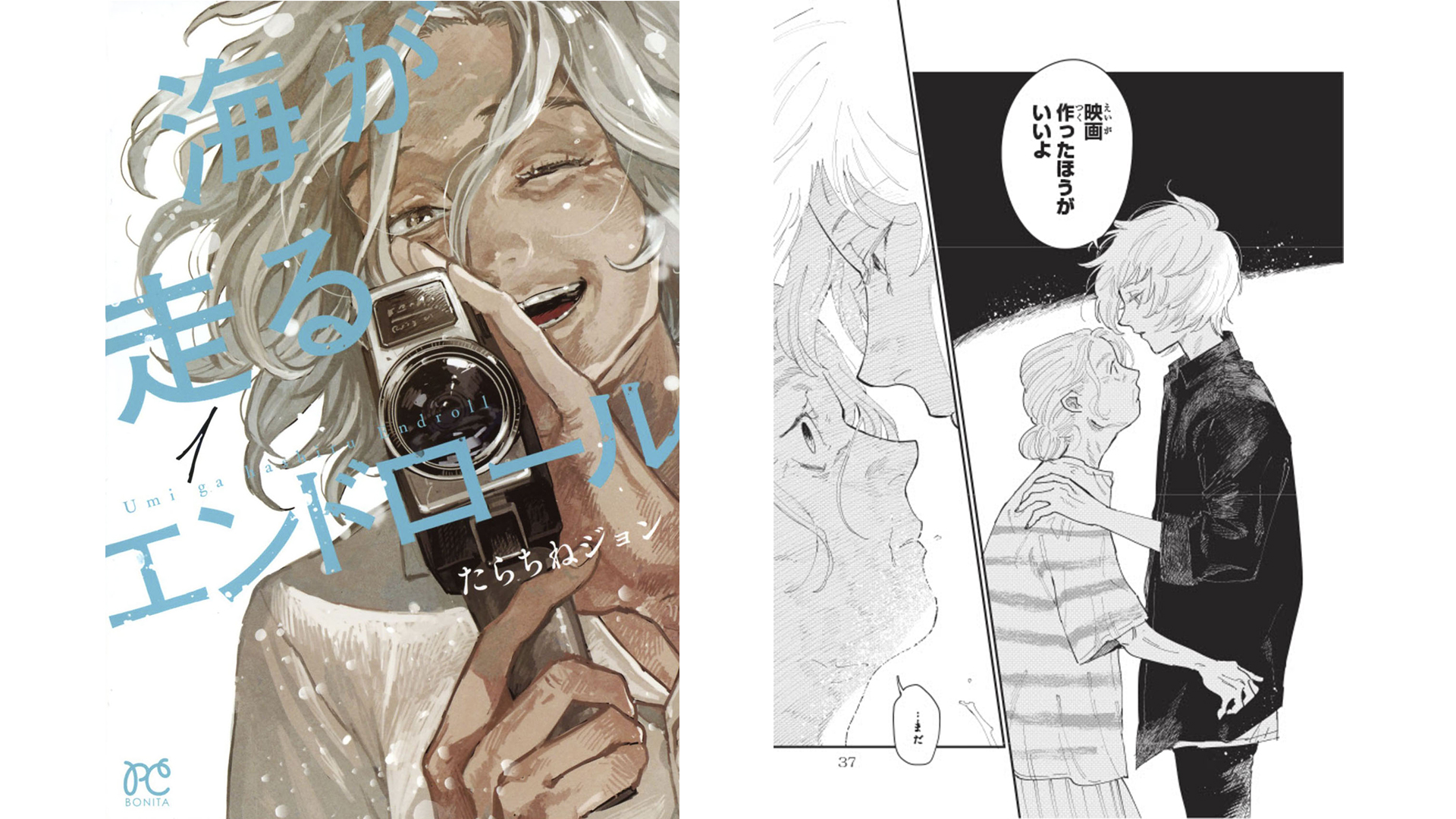 ~~
~
Recently, obituaries of manga artists and other cultural figures have been published one after another. It can be upsetting to write them. So when I read a story about a woman who starts a new adventure as a film director at the age of 65, it energized me, as if my soul had been cleansed.
The main character is Umiko, a housewife who leads a quiet secluded life after the recent death of her husband. She used to love movies, and one day she goes to the movie theater for the first time in decades.
There, she meets Kai, a beautiful student who is studying filmmaking. It's a meeting that changes her life.
Observing Umiko who is watching people around her rather than the movie, "I also sometimes watch the audience," Kai tells her. He concludes that she should make a movie, and tells her so. "People like you can still create movies," he says, giving her a push.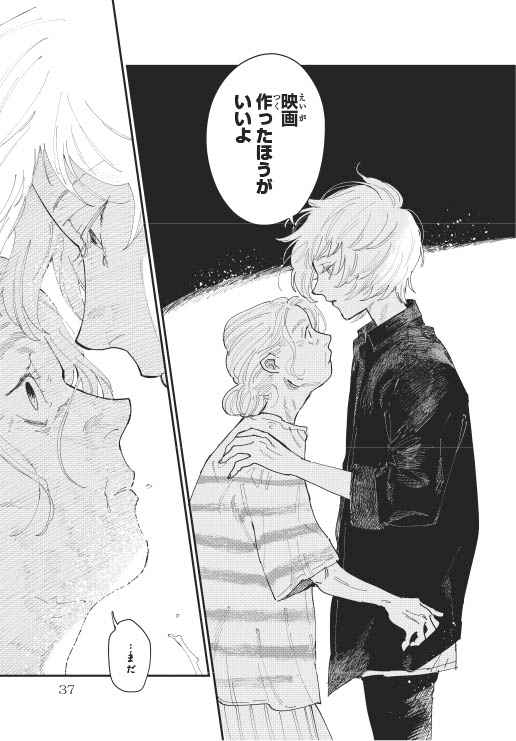 After seeing Kai's film, Umiko becomes obsessed with the idea. "What if I were to shoot a movie…" she wonders. Going through the art school gate, she decides to take up the challenge.
As a mature woman, Umiko knows that it's risky to dive into unknown waters, or to make waves every day. Yet, without realizing what is happening, she gets dragged into the joy of her project. To her classmates, young enough to be her grandchild, she plays down her new interest as "just an old person's hobby." And yet she becomes absorbed in making her movie. Reading this is heartwarming.
The portrayal of Kai, the other protagonist, is also fascinating. Unlike Umiko, he is cool like a cat, not committed to anyone. His androgenous charm is irresistible.
Both Kai and Umiko contain the ideogram for "sea" in their name. The way the artist presents the images, conscious perhaps of how it would look through the lens of a movie camera, is also superb.
Some people may consider Umiko in the late stages of her life. Yet 65 is too early to start playing the movie credits. Everyone is entitled to dream and find their own happiness, regardless of their age. This message comes across powerfully.
In his essay, The Benefits of Music (音楽の効用), writer Haruki Murakami recalls listening to a Brahms' concerto when he was exhausted, and feeling a breathtaking sense of relief. Music may be different from manga, but this new manga brings its own sense of healing and relief.
This is the first volume of the new comic book by John Tarachine called Umi ga Hashiru Endroll, which could be translated as "The End Credits Where the Sea Runs".
The anime and manga network Takarajimasha released it's 2022 anime guide on December 7, with John Tarachine's Umi ga Hashiru Endroll, published by Akita Publishing Co. Ltd., topping the best manga list among female readers.


(Read the Sankei Shimbun report in Japanese at this link.)


RELATED: World's Top Manga 'One Piece' Publishes Milestone 100th Volume


Author: Eiji Homma