SUMO | Yokozuna Terunofuji Looking to Make it 3 in a Row at New Year Basho
But as history has shown, unexpected challengers can emerge at any time, especially with several outstanding wrestlers coming up the ranks.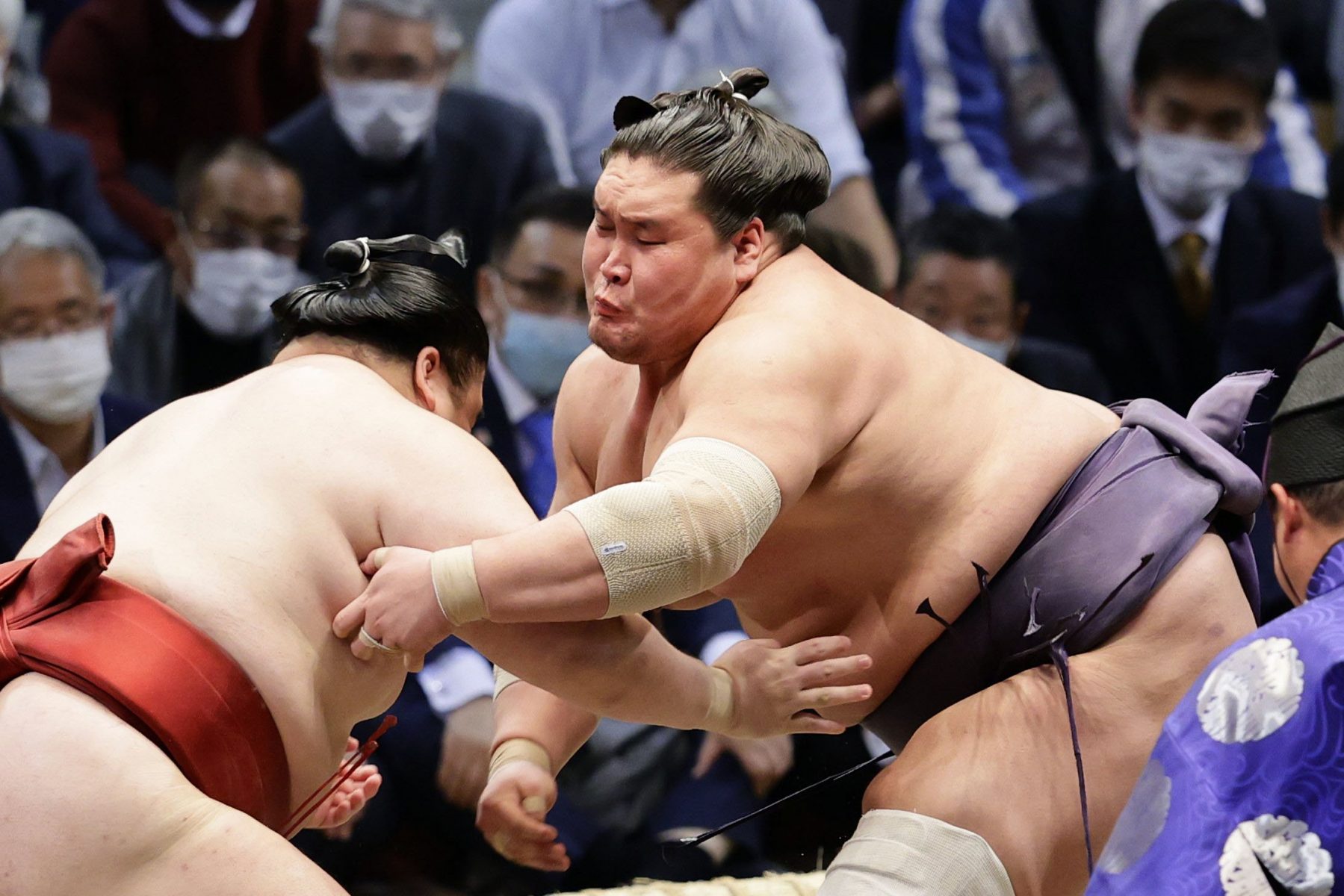 ~~
~
Yokozuna Terunofuji will be aiming to win a third straight Emperor's Cup for the first time in his career when the New Year Grand Sumo Tournament gets underway on Sunday, January 9 at Tokyo's Ryogoku Kokugikan.
The sole grand champion in sumo is coming off his first career 15-0 record at November's Kyushu tourney where he showed what a dominant force he can be in winning his sixth top division title.
Since being promoted to sumo's highest rank in July 2021, the Mongolian-born grappler has so far lived up to the expectations bestowed upon a yokozuna. He won the September tournament in his yokozuna debut with a 13-2 record.
But as unheralded rank-and-filer Abi proved at the last tournament, just about any wrestler can go on an unexpected run and push Terunofuji to the brink.
That's exactly what Abi did in Fukuoka, going an impressive 12-3 and staying in contention right up until losing to Terunofuji on the penultimate day of the November meet.
Abi, who won the Fighting Spirit Prize in Kyushu, has moved up to No. 6 maegashira for the New Year Basho and will be eyeing another challenge of the grand champion.
Another threat to Terunofuji and all the wrestlers is the coronavirus. With cases spiking in Japan, there is the possibility of interruptions, withdrawals or even cancellations.
Already, former ozeki Takayasu has been forced to pull out after four people at his Tagonoura stable tested positive.
According to the Japan Sumo Association, the four infected included the stable master Tagonoura and two lower-ranked wrestlers.
Takayasu was scheduled to compete as a No. 7 maegashira. However, he was one of 14 individuals who may have been in close contact with those infected.
As was the case last year, strict coronavirus countermeasures will be in place at Ryogoku Kokugikan.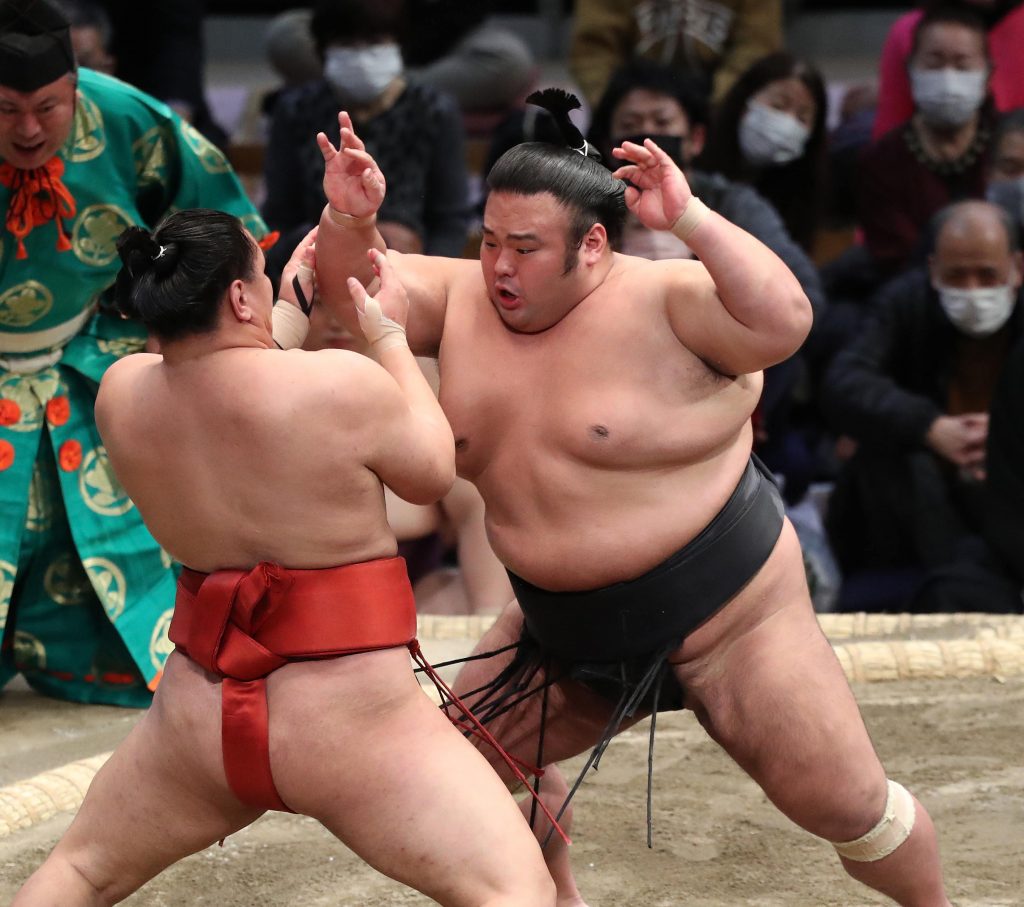 Takakeisho and Shodai Must Prove Themselves
Sumo officials will be hoping for more from the sport's two ozeki wrestlers in 2022, after their inconsistent performances last year.
After going an underwhelming 8-7 in the September tournament, ozeki Takakeisho won 12 bouts in the November tourney and was a contender right up until the final weekend.
The Tokiwayama stable wrestler battled injuries in 2021 and will be looking for bigger and better things this year.
Shodai, the other ozeki wrestler, could only manage a 9-6 record in the November tourney and will be eager to improve on that mark.
Other potential challengers include Mitakeumi, who will wrestle at the third-highest rank of sekiwake for the fourth straight tournament after 11 wins in November.
Takanosho moved back into the sekiwake ranks after also posting 11 wins in Fukuoka and will be aiming to keep the momentum going.
Former sekiwake Meisei moves down to the komusubi rank after going 7-8 last time out. He will be joined by Daieisho, also a former sekiwake, at komusubi.
Mongolian Kiribayama, meanwhile, will be looking to return to the form that allowed him to post a strong 9-6 record in the September tournament. Despite high expectations, the Michinoku stable wrestler, who is ranked as a top maegashira, could only manage a 6-9 record in Kyushu. He is capable of better things.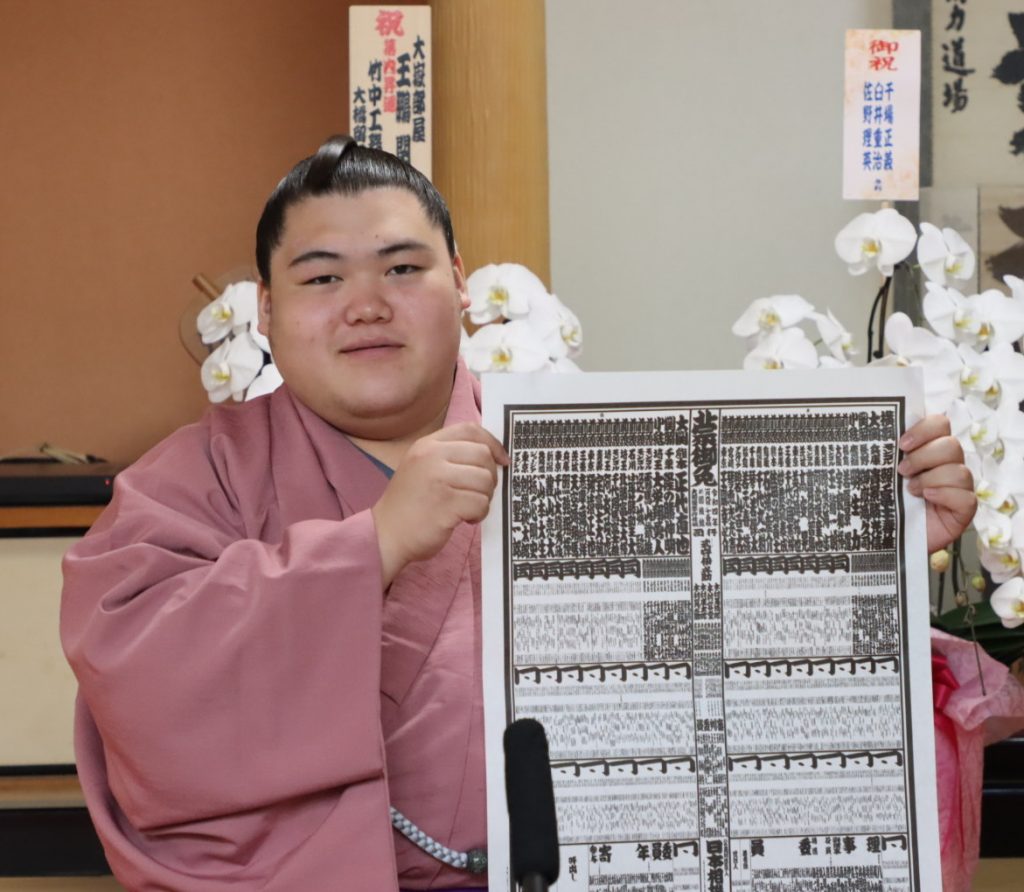 Keep an Eye on Oho
One wrestler that will draw a lot of attention in the New Year meet is Oho, who has earned his first promotion to the elite makuuchi division, after going 11-4 in the juryo division in November's tournament.
Oho is the grandson of legendary yokozuna Taiho and the son of former sekiwake Takatoriki. Taiho fought during the Showa Era and won 32 championships between 1960 and 1971.
"I will try to fight my own brand of sumo in the New Year tournament and do my best to post a winning record," said Oho, who will take the lowest spot in the rankings at No. 18 maegashira.
Another wrestler making his makuuchi debut is Wakamotoharu, the older brother of top maegashira Wakatakakage. Wakamotoharu will wrestle as a No. 15 maegashira.
JAPAN Forward will follow the New Year Grand Sumo Tournament with daily reports and analysis, beginning Sunday, January 9. Join us here on our dedicated sumo page to stay up-to-date on the sport.


Author: Jim Armstrong
The author is a longtime journalist who has covered sports in Japan for more than 25 years. You can find his articles here, on JAPAN Forward.