[A Photographer's Notes] Expect Innovations in the Photography Industry in 2021
As we move into 2021 there will be many changes. It will be interesting to see how the industry - and my own photography - shifts and adapts in the New Year and beyond.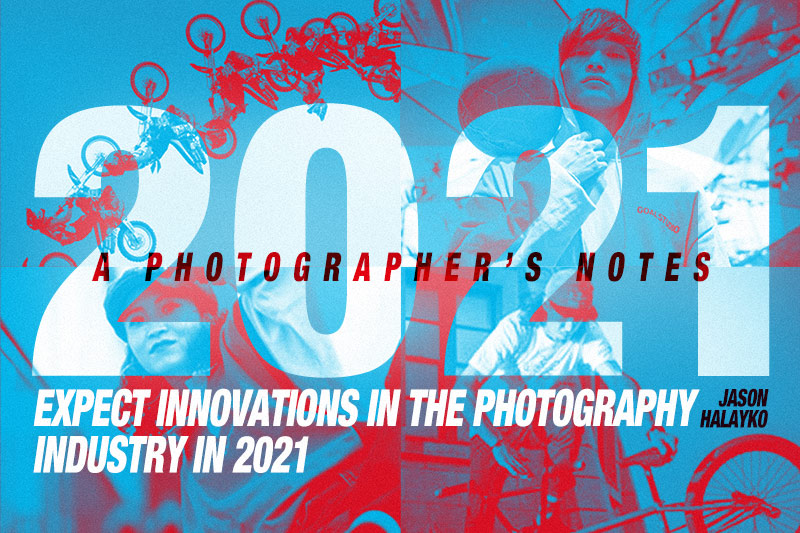 ~~
Goodbye 2020
Like so many professions around the world, 2020 was a difficult year for photographers and photography related companies alike. For most of the year anyone who covered any kind of events like sports, music, or even weddings, saw a dramatic drop, if not total disappearance, in their livelihood.
As the year ended here in Japan, there were many productions that have resumed that were once put on hold. It will be interesting to see how the industry as a whole shifts and adapts going into 2021 and beyond.
I myself am optimistically hopeful that 2021 will see a return of the types of events I love covering, but won't be surprised if it takes the first few months of the year for things to slowly bounce back.


2021 Brings New Camera Gear Options
One piece of recent news is Nikon's closure of their Japanese factory. After 70 years of production in Japan, Nikon has been forced to relocate its production to Thailand in an effort to offset the negative effects of covid-19. Having been a Nikon shooting for almost 20 years this news does sadden me in some ways, but I am happy they are doing what they can to stay alive in these troubling times.
Not seeing "Made in Japan" written on their products will seem weird, as it always felt I could trust the domestically produced gear. But if it means they can keep their heads above water then I am all for it. According to rumors they still have a couple DSLRs and a couple more Z series cameras to release in 2021, so I am looking forward to seeing what they come out with that could replace my aging D5.
It's not only Nikon. It seems many camera manufacturers are looking to release new gear in 2021. This may have to do with the postponement of the Tokyo Olympics till the summer of 2021, but it could also be that some companies were hesitant to release new gear in the year of a global pandemic.
Although I am not a "gearhead" by any means, I hope that we see more innovation in 2021 than we have seen in the past few years.
One such camera is the recently announced ZX1 by Zeiss that not only has internal storage (not just a lot of slots for memory cards) but also has built-in Adobe Lightroom to allow photographers to edit images directly on their camera. To me this is a little gimmicky, but I am excited to see companies taking chances and bringing out interesting and innovative products, as you never know where they may lead in the next few years.


DSLR or Mirrorless?
Another aspect of the camera industry we have seen over the last few years is the hard shift from DSLR cameras to mirrorless cameras. Sony has been a front runner of innovation in this category with their Alpha series of cameras, enticing many photographers to jump to the mirrorless camp.
However, reading through photography sites, it seems that in 2021 this mass exodus from DSLR to mirrorless will slow greatly, if not reverse in some ways. Sony's innovation is slowly peaking, and many photographers who initially jumped to mirrorless are starting to realize they may have been better off sticking with their DSLRs.
Although I have used Sony and FujiFilm mirrorless cameras in the past, I am still quite hesitant to switch to a new system just yet. Nothing I have used has surpassed the speed and quality of my Nikon D5, as well as the quality of the Nikon glass I use. Saying that, I would love for something to come out in 2021 that got me excited to buy a new camera again or invest in a totally new camera system.


Branching Out from Action Sports to More Photography in 2021
As we move into 2021 there will be many changes to the photography industry as I have written above, but I also hope to introduce some changes in my personal photography as well.
For the last 20 years the main focus of my photography has been action sports. I love shooting action sports and hope to do so for at least another 20, 30, even 40 years to come. But I would also like to work more on my portrait photography, as it is probably where I am weakest as a professional photographer. More specifically, working on my studio portraits is something I would very much like to do on a regular basis, as this kind of photography is becoming increasingly in demand in my day-to-day work.
In connection with this I am not seriously considering updating my gear to something much bigger than my Nikon D5. There are a couple interesting options out there, but I am waiting to see what 2021 brings before opening my wallet for a large investment something like this would need.
All in all, I am looking forward to 2021. With recent medical advancements it looks like we may start to see the light at the end of the COVID tunnel, and with that, a return of many of the event-based jobs I love doing so much.
And camera companies are desperate to woo back customers to make up their losses from 2020. If they don't, we may see a much different playing field at the start of 2022. That's another reason I expect 2021 will show even further photographic innovation.


Author: Jason Halayko
Jason Halayko is a professional photographer specializing in action sports. Follow him on Twitter (@jason_halayko), and on Instagram (@jason_halayko). Find more, including his series, [A Photographer's Notes] here.