Learn to Make Japanese New Year Dishes Like a Pro, Online
What is Chef Takashi Tamura's advice to those who want to make their own Osechi? "How good the dishes are depends on how much effort one puts into it. Just enjoy!"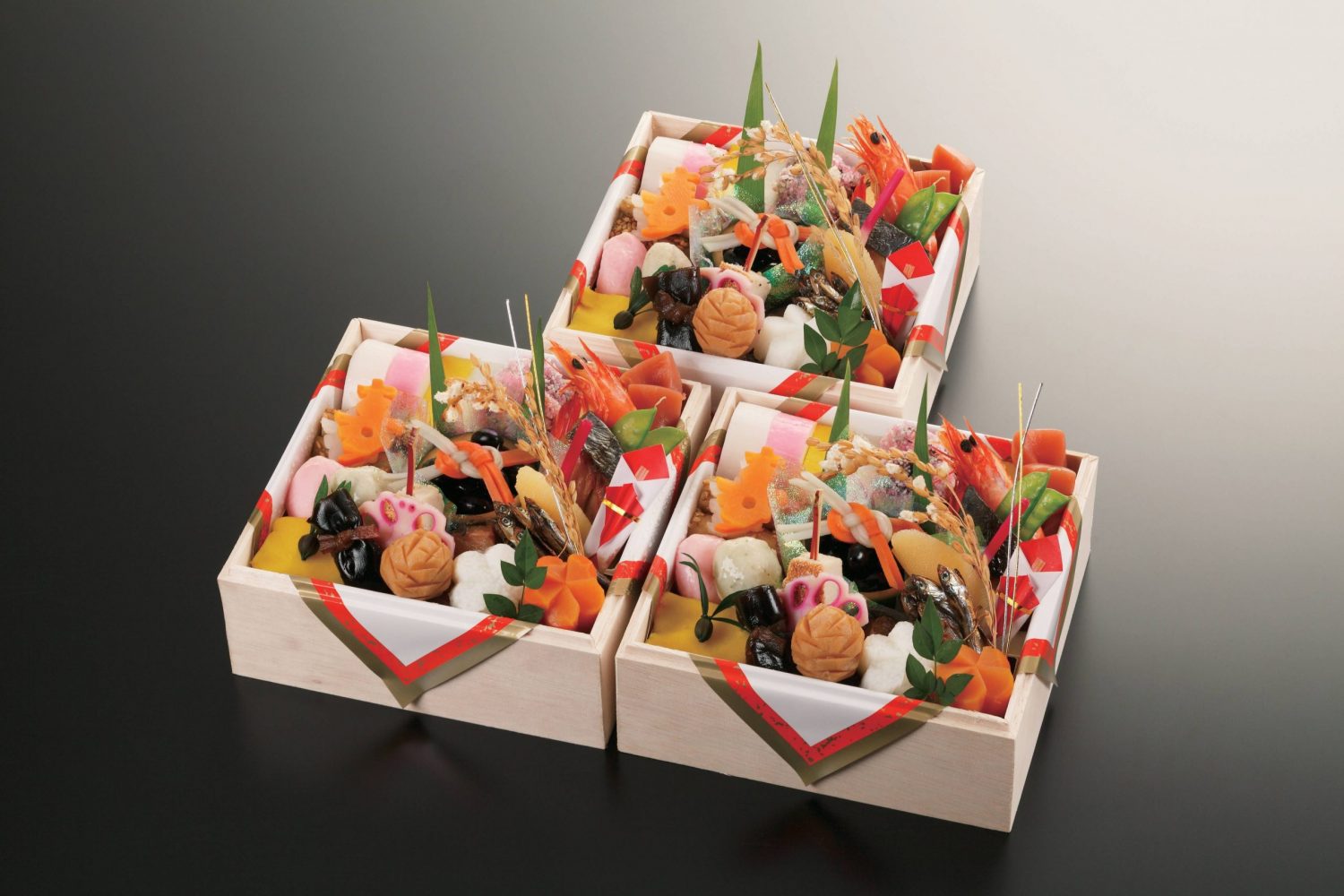 ~~

As the COVID-19 pandemic shows no signs of abating in Japan, more people will be staying home for the year-end and New Year holidays.
Therefore, it's no wonder that some people are thinking of making their own Osechi ryori (traditional Japanese New Year dishes) this year.
In a reflection of this trend, more cooking lessons are being offered on the internet to teach some techniques to cook like a professional chef.


Simmer the Ingredients Separately
Earlier this month, Kikkoman Corp., Japan's leading soy sauce maker, held an online cooking class titled "the Royal Way of Osechi", or an easy way to learn.
The course was taught by Takashi Tamura, the third generation owner chef of Tsukiji Tamura, a traditional Japanese restaurant in the former fish market neighborhood of Tokyo. He shared a few secrets on how to make some typical New Year dishes such as namasu (thinly sliced carrots and daikon salad in vinegar), nishime (simmered vegetables with chicken), and tazukuri (candied anchovies).
To make Nishime, Tamura underlined the importance of simmering the ingredients separately in three different pans as they do in his family kitchen. "There is a difference between boiled vegetables and nishime vegetables. By simmering the vegetables separately, one brings out their colors, tastes and forms more distinctly.
According to him, the ingredients should be separated by colors: the lighter colored freeze-dried koya tofu (soy bean curd)are boiled together with the lotus root and carrots, while darker-colored dried shiitake mushrooms are simmered with burdock and konjac (konnyaku), from a bulbo-tuber plant; then the satoimo, the glutinous taro root should go in another pan.
They are all simmered separately, covered for about 3 to 4 minutes, then allowed to cool. This process of heating and cooling is repeated three or four times to effectively bring out their flavor. Finally, when the liquid is completely absorbed, one adds a dash of mirin, a sweet rice wine with a low alcohol content.
"When boiling vegetables, mirin should be added at the end to give a decisive finish," explained Tamura. He adds another important point :"A little bit of soy sauce should be added in the beginning, and then again at the end, so the color will not become too dark and the aroma will come through."


Don't Rush, Just Enjoy
Making a good namasu is determined by how one slices the daikon and carrots. One must cut them in the direction of the fiber, not across the fiber. With a cross-fiber cutting method, the daikon will disintegrate more easily after you squeeze the water out, while in the former case, the texture will remain intact and stay crunchy.
Chef Tamura deftly demonstrated the use of his kitchen knife, cutting the daikon diagonally and then into strips. According to him, this "namasu slicing" technique leaves the pieces undamaged and one can enjoy biting through them. To make the perfect red and white New Year salad, he recommended using the ratio of one part carrot to five parts daikon radish.
The secret of making good tazukuri (candied anchovies) is getting their texture right. The fish has to be evenly toasted, and this can be done even in a microwave. Once the seasoning is dried and mixed into the fish, you will have a crispy dish that is so good it could be addictive.
What is Chef Tamura's advice to those who want to make their own Osechi? "How good the dishes are depends on how much effort one puts into it. No need to rush or panic, just enjoy the process."


Six Plates a Day
What is Chef Tamura's advice to those who want to make their own Osechi? "How good the dishes are depends on how much effort one puts into it. No need to rush or panic, just enjoy the process."
Besides Kikkoman, other companies or groups have been joining in the New Year cooking school wagon offered on the internet.
The Better Home Association, which holds cooking classes all over Japan, is introducing an online program to teach six dishes in half a day, including such delicacies as egg roll datemaki and shrimp cooked in a sweet thick sauce. Find their lessons here.
Kibun Foods Inc., another manufacturer and distributor of food products in Japan, is offering a cooking class with a comical touch on its website, with the participation of a popular comic duo, Pekopo. It is full of fun ideas from arranging osechi New Year dishes bought in the market to making some of the simpler dishes yourself at home. Check out their ideas and suggestions, here.
Happy New Year!
(Read the article in its original Japanese, here.)
Author: Satomi Sakaki, The Sankei Shimbun